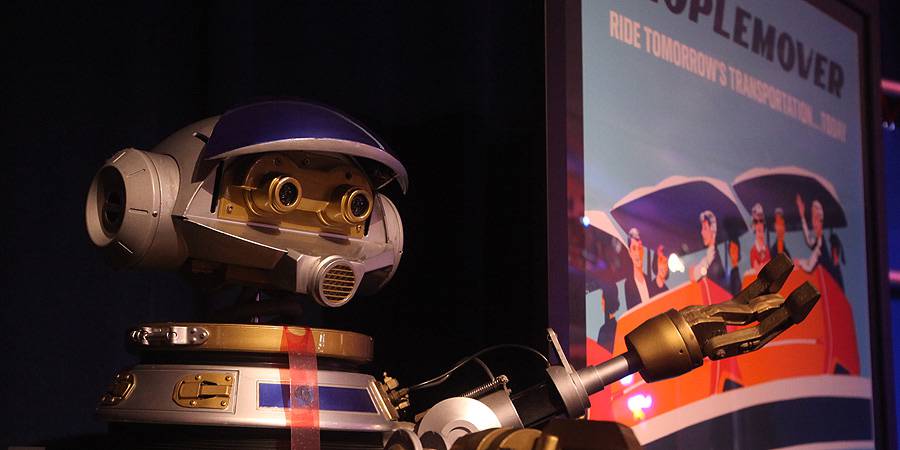 Captain Rex, Meet Ronald Reagan
When the D23 Presents Treasures of the Walt Disney Archives opens its doors to guests on July 6 at the Ronald Reagan Presidential Museum, there will be a treasure trove of Disney artifacts, props, artwork, photographs, costumes… an office… and then some!  We have a lot more from the museum to share with you in the next few days from Walt's early days all the way to the very modern Marvel, but we wanted to give our faithful readers a little something that they'd appreicate: RX-24 or Captain REX in his original form!  Ain't it cute? It's like flying to Endor for the first time all over again.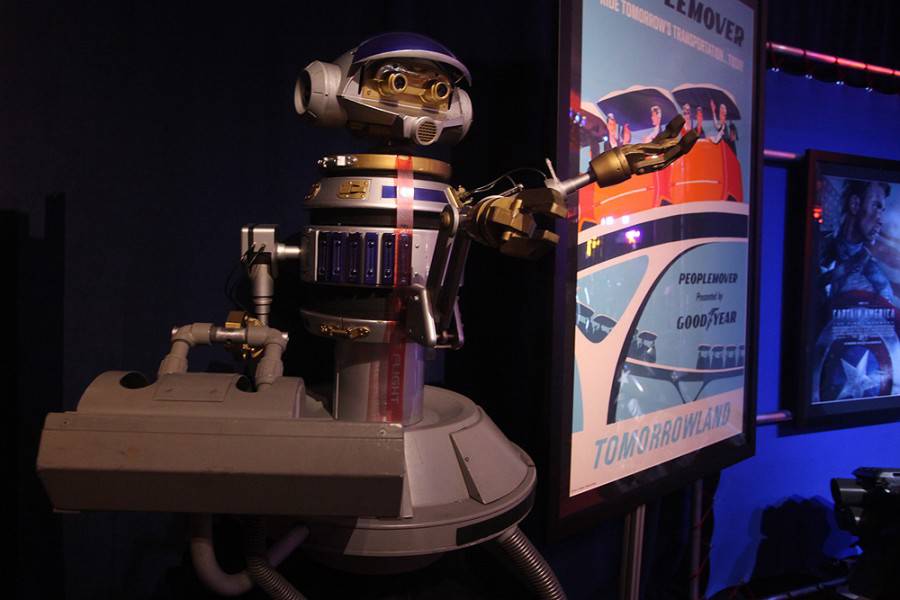 We may still see a malfunctioning Captain Rex in the queues of the new Star Tours The Adventures Continue, but it's nostalgic to see him the way we remembered him, and next to another favorite of ours, the People Mover attraction poster!  Enjoy these photographs of our beloved Captain and stay tuned as we bring you more Treasures from the Walt Disney Archives!
Photography by David Yeh/Endor Express
Special Thanks to D23