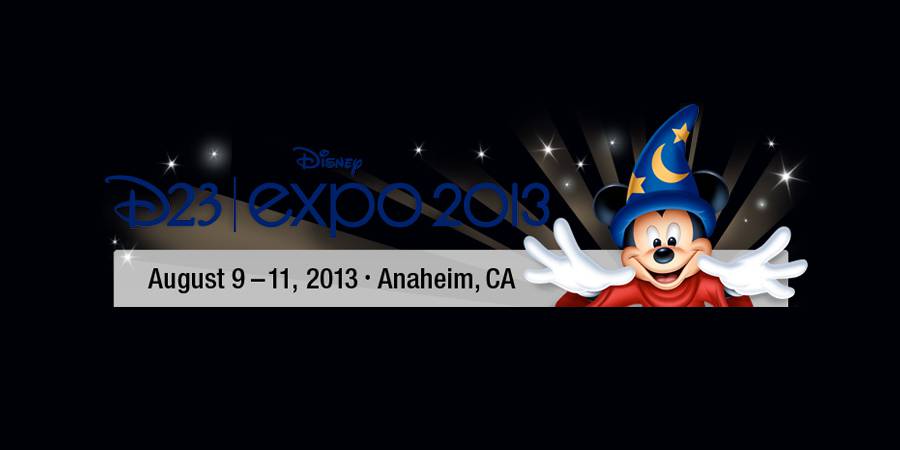 Brian Curran
D23 Expo 2013 Early Bird Discount Prices End December 31, 2012!
December 15, 2012
As 2012 come to a close, it is time to look ahead to 2013! D23 would like to remind fans planning to attend the 2013 D23 Expo that this is the last chance to get tickets for 2011 prices.
For more details please continue on to the press release:

Press Release:
LAST CHANCE to purchase 2013 tickets at 2011 Prices?
D23 Members can save as much as $204 on Expo tickets before December 31st!*
Purchase Your D23 Expo 2013 Tickets Today!
The highly anticipated D23 Expo 2013: The Ultimate Fan Event returns to the AnaheimConvention Center from August 9 – 11, 2013, once again bringing the entire world of Disney under one roof, and offering attendees unprecedented access to Disney films, television and theme parks as only D23: The Official Disney Fan Club can!
Highlights of D23 Expo 2013 will include:
• Disney Legends Awards–a stirring biennial event that pays tribute to the talented men and women who have made indelible contributions to the Disney legacy
• The 2013 Fan Art Contest themed to the upcoming 50th anniversary of Mary Poppins
• And all-new 12,000 square-foot Treasures of the Walt Disney Archives exhibit featuring costumes, props, and set pieces from Disney's rich history
• Plus amazing live events, celebrity appearances, panels and presentations, sneak peeks, and unique experiences that celebrate the past, present, and future of Disney
In 2011, celebrity appearances included Robert Downey Jr., Chris Hemsworth, Scarlett Johansson, Jeremy Renner, Jennifer Garner, Dick Van Dyke, Willem Dafoe, Kermit the Frog, Miss Piggy, Jason Segel, Tom Bergeron, Jodi Benson, Lea Salonga, Anika Noni Rose, Sarah Silverman, Jack McBrayer and Sean Astin, along with Disney executives and creative talent.
Read more details on specific prices on the D23 Web site:
www.D23Expo.com
D23 Membership makes the perfect Holiday Gift for your readers!
In addition to great savings on D23 Expo tickets, members enjoy valuable discounts and special events throughout the year.
Highlights of D23 Membership include:
• Disney twenty-three. A one-year subscription (4-issues) to D23's exquisite magazine created exclusively for Disney fans. Each issue comes with a surprise collectible gift. (Gold Membership level only)
• Special Offers and Discounts just for D23 Members
• Annual Membership Gift from the Walt Disney Archives Collection. 2011's gift isFrom Concept to Classic: A 23-Month Calendar Drawn From 75 Years of Disney Feature Animation
• Special Events. The opportunity to attend exclusive member events
• D23 FanFare. Bi-weekly e-newsletter sent just to D23 Members
• Personalized Membership Certificate and D23 Membership Card
For complete details on D23 Membership visit:
www.D23.com
*Based on the purchase of four general admission, three-day adult passes.