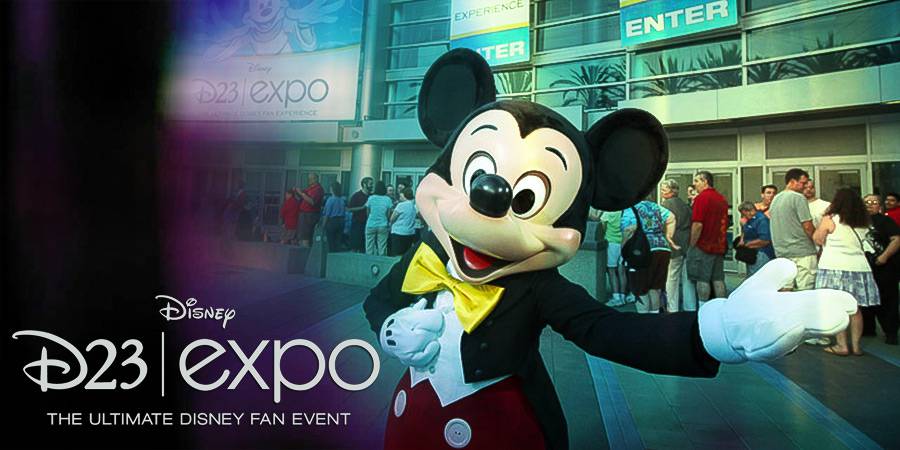 Kris Van de Sande
LAST CHANCE to purchase advanced discounted tickets for D23 Expo
June 13, 2013
Press Release:
D23 Expo 2013 Advanced Discount Ticket Prices End June 15, 2013!
The highly anticipated D23 Expo 2013: The Ultimate Fan Event returns to theAnaheim Convention Center from August 9 – 11, 2013, once again bringing the entire world of Disney under one roof and offering attendees unprecedented access to Disney films, television and theme parks as only D23: The Official Disney Fan Club can! Visit www.D23Expo.com to buy tickets before the prices go up on June 16.
Highlights of D23 Expo 2013 include:
Live Concerts including Disney Legends and Academy Award®-winning composers Richard Sherman and Alan Menken, as well as "Broadway and Beyond" featuring performances by Heidi Blickenstaff (The Little Mermaid), Ashley Brown (Mary Poppins and Beauty and the Beast), Merle Dandridge (Tarzan® and Aida), Josh Strickland (Tarzan®) and Alton Fitzgerald White (The Lion King).
Treasures of the Walt Disney Archives—an insider exhibit celebrating the 50th anniversary of Mary Poppins, the ABC hit Once Upon a Time and Disney's enduring exploration of the land of Oz with costumes, props, and set pieces.
Disney Legends Awards–a stirring biennial event paying tribute to the talented men and women who have made indelible contributions to the Disney legacy.
D23 Expo Dream Store and Silent Auction—a magical store featuring apparel, art, collectibles, and more Disney-inspired items. A rare Silent Auction offers attendees to bid on Disney artifacts, artwork, experiences, props, and more.
2013 Fan Art Contest—this year's contest is themed to the upcoming 50th anniversary of Mary Poppins. Finalist artwork will be displayed in the Fan Art Gallery.
And much more including celebrity appearances, panels and presentations, sneak peeks and unique experiences, all celebrating the past, present, and future of Disney.
In 2011, celebrity appearances included Robert Downey Jr., Chris Hemsworth, Scarlett Johansson, Jeremy Renner, Jennifer Garner, Dick Van Dyke, Willem Dafoe, Kermit the Frog, Miss Piggy, Jason Segel, Tom Bergeron, Jodi Benson, Lea Salonga, Anika Noni Rose, Sarah Silverman, Jack McBrayer and Sean Astin, along with Disney executives and creative talent.
Find more details on prices and announcements at the D23 Expo website: