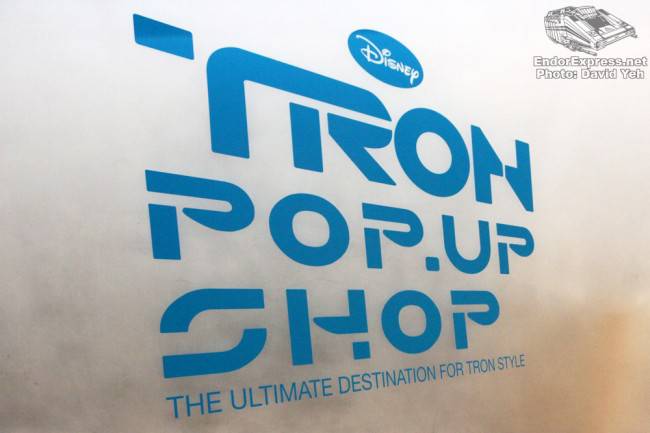 Kris Van de Sande
TRON Pop-Up Shop
December 13, 2010
With anticipation growing for the upcoming TRON: LEGACY, Disney's Consumer Products team has attempted to satisfy the fanboy cry for Tron merchandise and have succeeded. …in Los Angeles that is.
Situated at the Royal/T café, retail concept shop, and art exhibition space in Culver City, CA, the TRON POP-UP SHOP began November 19th and will remain open until December 23, 2010 for your holiday shopping needs. The shop carries apparel for both men and women, along with plenty of toys, books, electronics, and books for everyone else in between.
This week, stay tuned for the following Special TRON Pop-Up Shop events:
Dec. 17 – Fans can trade in their TRON: Legacy movie stub and collect a TRON keepsake available only on this date and for the first 300 people during Royal/T gallery hours.
Dec. 18 – Fans are welcome to join TRON Family Fun Day from Noon to 4 p.m. with art activities for the whole family including decorating a mini-lightcycle from Spin Master.
For those of you who don't live near the Tron Pop-Up Shop, our photo gallery is here for your enjoyment. For more information, including location and store hours, please visit http://www.royal-t.org/