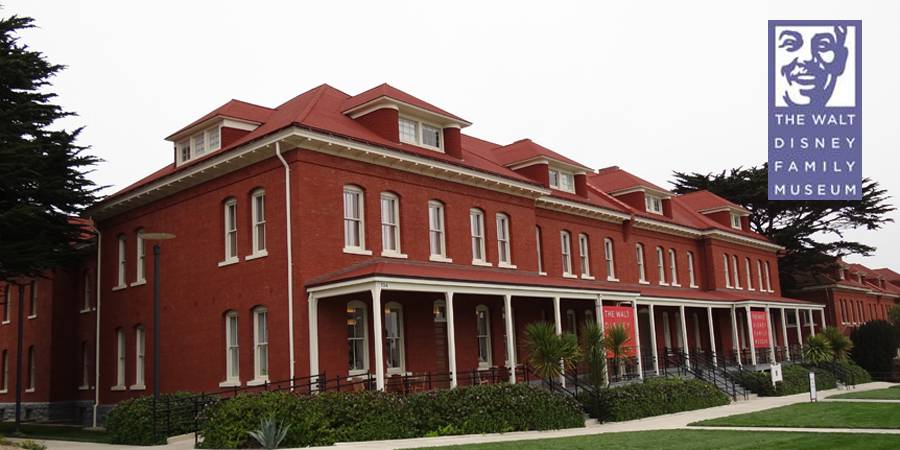 Brian Curran
The Art of Marc Davis exhibit coming to The Walt Disney Family Museum
March 31, 2014
The Walt Disney Family Museum in San Francisco, California will have a new exhibit "Leading Ladies and Femmes Fatales: The Art of Marc Davis." Marc Davis was named a Disney Legend in 1989 and was famous for his work on classic animated Disney films such as Peter Pan, Sleeping Beauty, and One Hundred and One Dalmatians. Mr. Davis was also a Imagineer that designed several famous attractions such as Pirates of the Caribbean, it's a small world, and the Haunted Mansion.
The exhibit will run April 30 – November 3, 2014. Continue reading for more details on Marc Davis and The Walt Disney Family Museum.
Press Release:
THE WALT DISNEY FAMILY MUSEUM PRESENTS
LEADING LADIES AND FEMMES FATALES: THE ART OF MARC DAVIS
April 30 – November 3, 2014
Exhibition Celebrates Award-Winning Work by one of Walt's infamous Nine Old Men
San Francisco, CA, March 25, 2014 — The Walt Disney Family Museum is excited to present the exhibition Leading Ladies and Femmes Fatales: The Art of Marc Davis. On view in the museum's Theater Gallery from April 30 to November 3, 2014, this exhibition co-curated by the museum's director of collections and exhibitions, Michael Labrie, and animator Andreas Deja spotlights some 70 original pencil animation drawings, conceptual artwork, paintings, cels, and photographs from animator and Imagineer Marc Davis (b. 1913). Davis, who was named a Disney Legend in 1989, was assigned and executed some of the most difficult animation for Walt Disney's leading ladies and femmes fatales from classics such as Peter Pan (1953), Sleeping Beauty (1956), and One Hundred and One Dalmatians (1961). It was Davis' mastery of the human form and authority on anatomy and movement that brought these iconic female characters to life and made them believable.
Although his work and accomplishments could fill a much larger gallery, selected artworks mainly from Davis' personal collection, Walt Disney Imagineering, several private collectors, and the Walt Disney Family Foundation's collection, intend to focus on a part of Davis' life and career with his mastery of the human form.Leading Ladies and Femmes Fatales highlights Davis' female characters in film—such as Peter Pan's Tinker Bell, Sleeping Beauty's title heroine Aurora, its villain Maleficent, and One Hundred and One Dalmatians' Cruella de Vil—as well as in live entertainment, his fine art, and through his beloved wife Alice Davis.
"If you can't draw it, you can't animate it," Marc Davis once told an interviewer. He was proud of his drawing ability and had all the reasons for being so. Basically a self-taught artist, he honed his skills through a lonely childhood, and from his life experience he developed a keen sense of observation and ultimately became an excellent draftsman. Davis' gift for dramatic storytelling coupled with his ability to inject humanity, humor, and emotion into his drawings is what made him stand out.
"Marc can do story, he can do character, he can animate, he can design shows for me. All I have to do is tell him what I want and it's there. He's my Renaissance Man," said Walt Disney of Davis.
Davis' sense of style and ability commanded admiration and respect. Employed at The Walt Disney Studio for forty-three years, Marc Davis was a master whose skills proved essential to a wide variety of projects both in film and live entertainment. As one of Walt's renowned "Nine Old Men," Davis was the only of the nine whom Walt asked to help in the planning of attractions at Disneyland the 1964/1965 New York World's Fair. His creative contributions include attractions such as Pirates of the Caribbean, it's a small world, and the Haunted Mansion, to name a few.
"Marc Davis became the most prolific Imagineer of his time in developing ideas and drawings for Disney Park attractions. There is a treasury of some of the world's best-known and most humorous characters," said Disney Legend and Imagineer Marty Sklar.
In 1947, Alice Estes—a promising artist from Long Beach, California—received a scholarship to the prestigious Chouinard Art Institute—a training ground for many Disney artists. With Alice's goals of becoming an animator crushed because of the male-dominance in the field at that time, Mrs. Chouinard herself assigned Alice to become a costume designer, and gave her the added task of assisting the new animation teacher, Marc Davis.
After her graduation, Alice married Davis, eventually working with him at The Walt Disney Studios and becoming one of the first female Imagineers. She designed costumes for a number of Disneyland attractions, including Pirates of the Caribbean and Carousel of Progress—many based on her husband's whimsical drawings.
Both Alice and Marc worked with a team of Disney artists and engineers to design and dress the Audio-Animatronics® figures for it's a small world, including famed artist Mary Blair, one of Walt's most recognizable leading ladies.
The exhibition is aptly timed with MAGIC, COLOR, FLAIR: the world of Mary Blair, on view from March 13 through September 7, 2014 in the Diane Disney Miller Exhibition Hall.
Leading Ladies and Femmes Fatales: The Art of Marc Davis is organized by The Walt Disney Family Museum.
# # #
ABOUT THE MUSEUM
The Walt Disney Family Museum presents the fascinating story and achievements of Walt Disney, the man who raised animation to an art, transformed the film industry, tirelessly pursued innovation, and created a global and distinctively American legacy. Opened in October 2009, the 40,000 square foot facility features the newest technology and historic materials and artifacts to bring Disney's achievements to life, with interactive galleries that include early drawings and animation, movies, music, listening stations, a spectacular model of Disneyland and much more.
Hours: 10am to 6pm, Wednesdays through Monday; closed on Tuesdays and the following public holidays: New Year's Day, Thanksgiving, and Christmas.
Tickets: $20 adults, $15 seniors and students, and $12 children ages 6 to 17.
Admission is free for members.
Admission to this exhibition is free with paid museum admission or for members.
Where: The Presidio of San Francisco, 104 Montgomery Street, San Francisco, CA 94129
Contact: 415-345-6800 / www.waltdisney.org