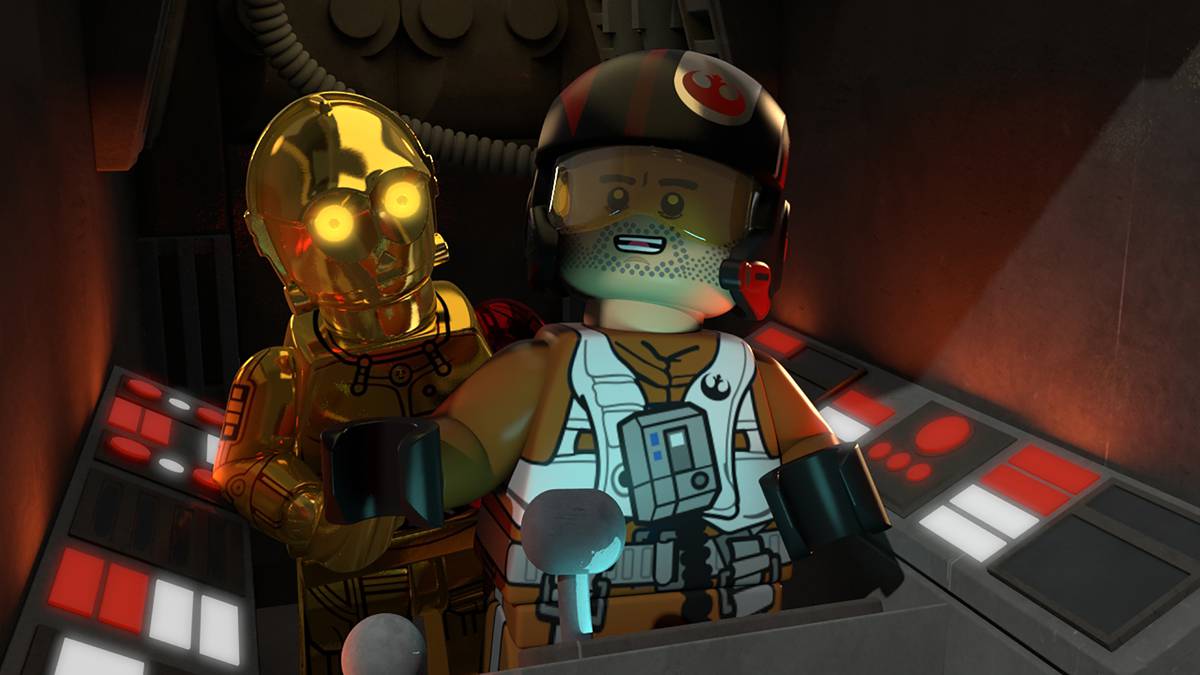 Brian Curran
LEGO Star Wars Short with "Star Wars: TFA" charaters to debut Monday on Disney XD
February 12, 2016
Lego STAR WARS Animated Short Featuring "STAR WARS: THE FORCE AWAKENS" Characters, To debut Monday, February 15 on Disney XD!
An all-new animated short "LEGO® Star Wars: The Resistance Rises – Poe to the Rescue" featuring popular heroes and villains from "Star Wars: The Force Awakens" will premiere MONDAY, FEBRUARY 15 (8:00 p.m. EST) on Disney XD.
Premiering immediately after Disney XD's highly anticipated "Gravity Falls" finale, the short will follow Resistance pilot Poe Dameron as he comes to the aid of Admiral Ackbar who is being held captive by Captain Phasma. Kylo Ren, C-3PO and BB-8 will also appear.
Airdates for the additional episodes will be released at a later date.