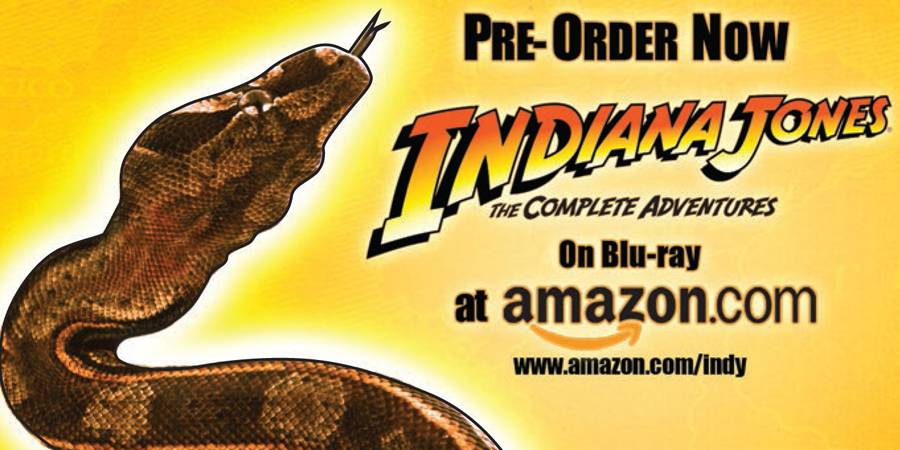 Kris Van de Sande
INDIANA JONES INVADES SAN DIEGO COMIC CON WITH LIVE SNAKES!!
July 6, 2012
With the Indiana Jones The Complete Adventures finallly coming to Blu Ray, Paramount and Lucasfilm have designed a slithering photo opportunity for those attending this year's San Diego Comic-Con! Read on for more details!
Press Release:
"SNAKES. WHY'D IT HAVE TO BE SNAKES?"
LIVE SNAKES TO GREET INDIANA JONES FANS FOR BLU-RAY RELEASE
What: The adventures of everyone's favorite archaeologist are arriving in high-definition Blu-ray for the first time this fall. Fans attending San Diego Comic Con will have the opportunity to pose for photos with a recreation of the famous Well of Souls scene from Raiders of the Lost Ark, complete with throngs of live snakes! Fans who pre-order the collection on-site will receive a $25 Sideshow Collectibles gift card*. On Twitter, use #Indysnakepit to join the fun in a virtual snake pit.
When: Wednesday, July 11th – Sunday, July 15th during show hours
Where: The Lucasfilm pavilion on the show floor / Booth 2913