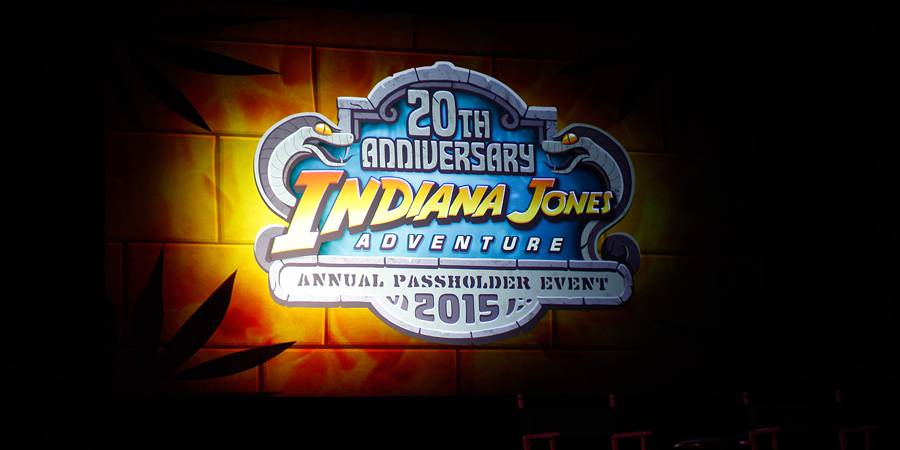 Brian Curran
Indiana Jones 20 Years of Adventure Recap
March 6, 2015
This week, Disneyland gave its Annual Passholders a very special after hours event celebrating a certain ride based on a property that the company has newly acquired: Indiana Jones. It's hard to believe that it has been 20 years for the Indiana Jones Adventure: Temple of the Forbidden Eye, which opened March 3, 1995, but as they say, it's not the years, honey, it's the mileage. And those troop transports have racked up quite a bit of mileage themselves.
Annual Passholders had the option of choosing between Tuesday, March 3, 2015 or Wednesday, March 4, 2015. Both nights would have the same activities and surprises, but results and experiences of course may vary.
Upon check-in, guests were given a wristband, map with schedule of events, and a reprint of the old decoder cards from 1995! Great touch!
Adventureland, Frontierland, and New Orleans Square and their attractions were open from 8pm-midnight with a special showing of Fantasmic! at 11:30pm. The crown jewel of the night however was the panel about the making of Indiana Jones Adventure featuring Disney Legend and Imagineer Tony Baxter, moderated by Tim O'Day. There were two panels each night (9pm & 10:30pm) and had long lines forming well before they started.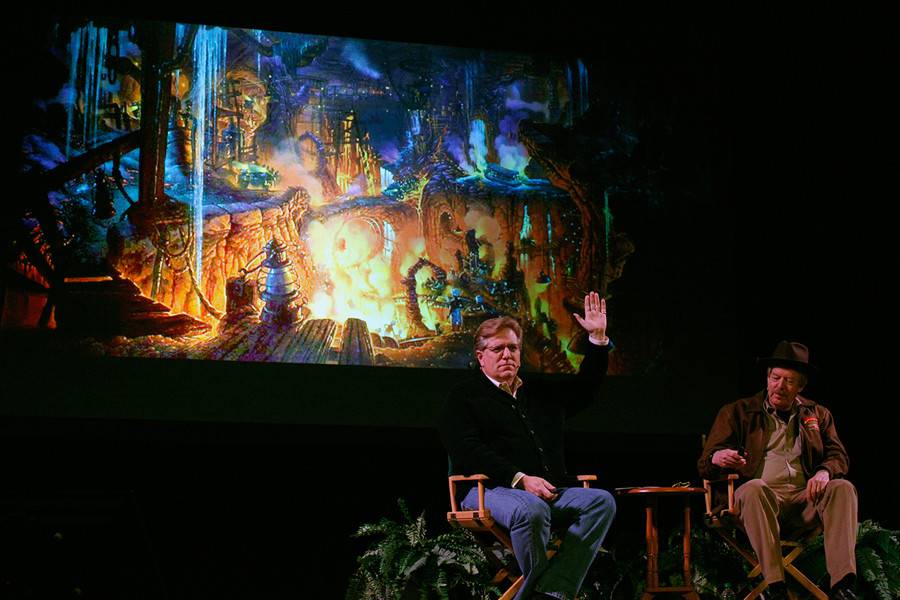 The panel was a rare treat of old footage, stories, and concept art for Indiana Jones Adventure. We'll post a special feature on the panel soon.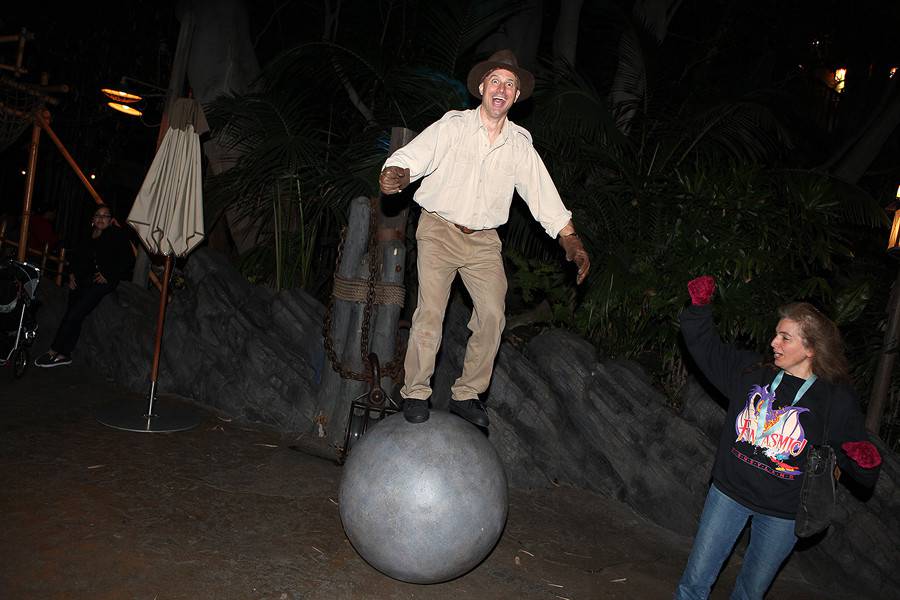 Elsewhere in the park were some other surprises. Entertainers dressed as Indiana Jones rolled around on massive balls in Adventureland and the Indiana Jones Musical Caravan, played many classic hits including the Raiders March by John Williams.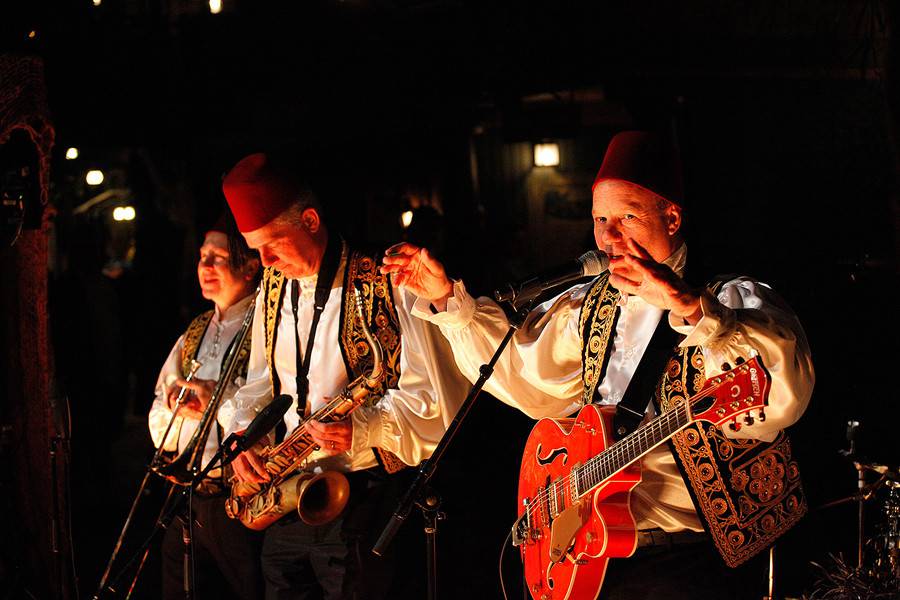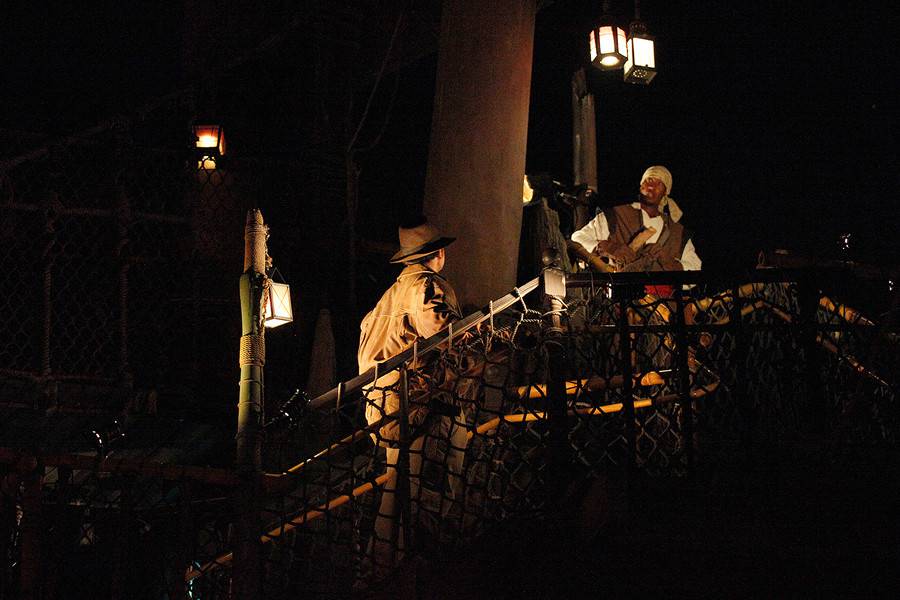 Periodically there would be a rumbling brawl up high on Tarzan's Treehouse between Indiana Jones and a villain over a lost map, harkening back to the days of Indiana Jones Summer of Hidden Mysteries.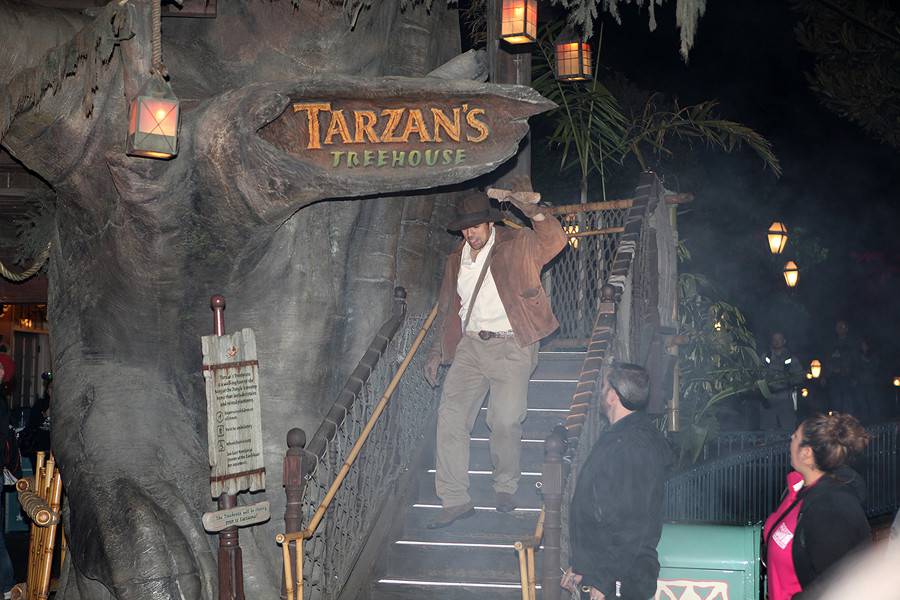 The scuffle didn't last very long as Indy prevailed with the map and guests carried on with their evening of entertainment and rides with very short waits.
At the Jungle Cruise, safari hats were given away (leftovers from last Mahaloween?). How it was given out may have changed from day 1 to day 2 due to unruly guests but by the end of day 2, they were simply handed out to anyone who wanted one.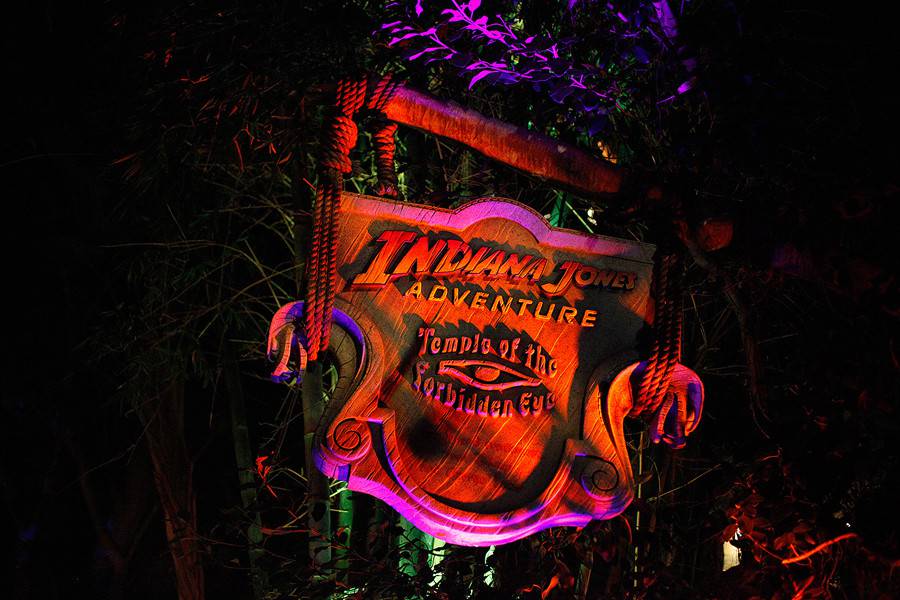 At the end of it all, after hours events at Disneyland are always a treat and events such as these are what add to the value of having an Annual Pass. If it's a ploy to keep the passholders from returning on a crowded day, I hope it works!
Photography by David Yeh