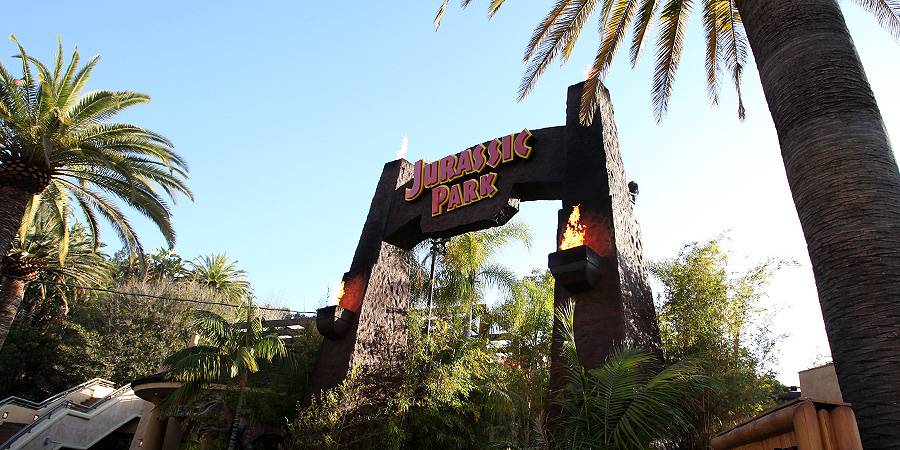 Brian Curran
Jurassic Park: The Ride
Article
June 20, 2015
Just short of 20 years ago, Universal Studios Hollywood opened one of their biggest and most popular rides, and still is to this very day. Jurassic Park: The Ride opened its gates on June 21, 1996, just three years following the success that was Jurassic Park the film. The ride, which also is known as Jurassic Park River Adventure cost nearly twice the budget of the original film (about $63 million) and was in the design phase before the film began production.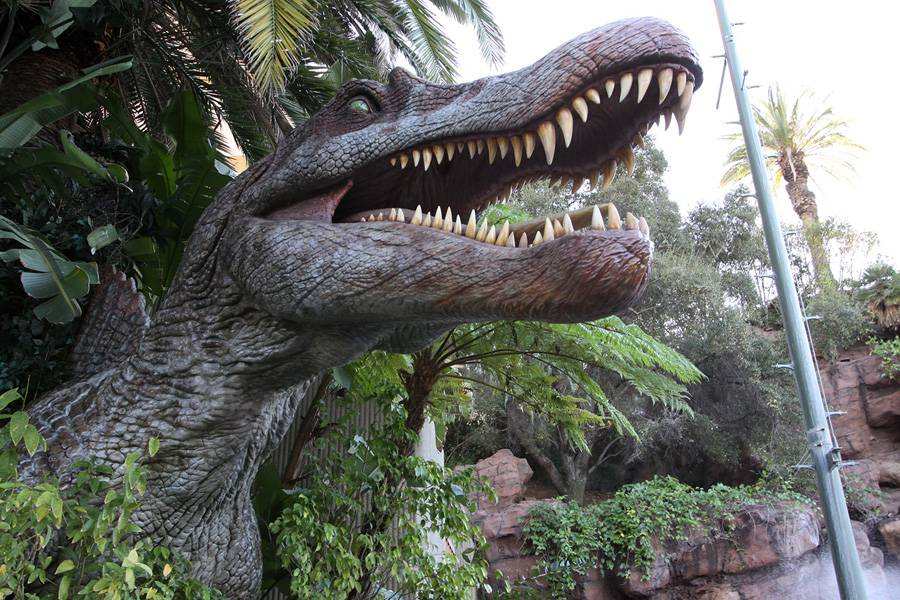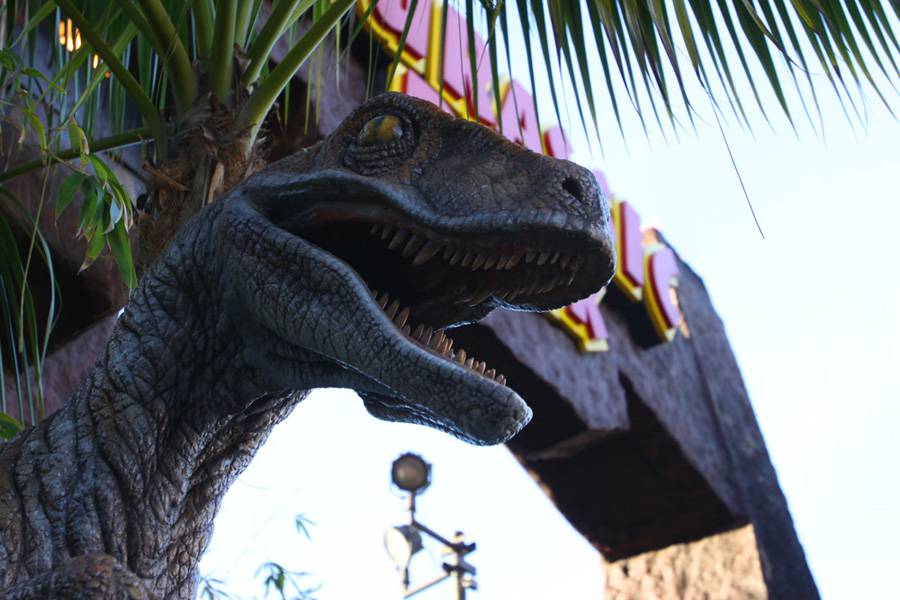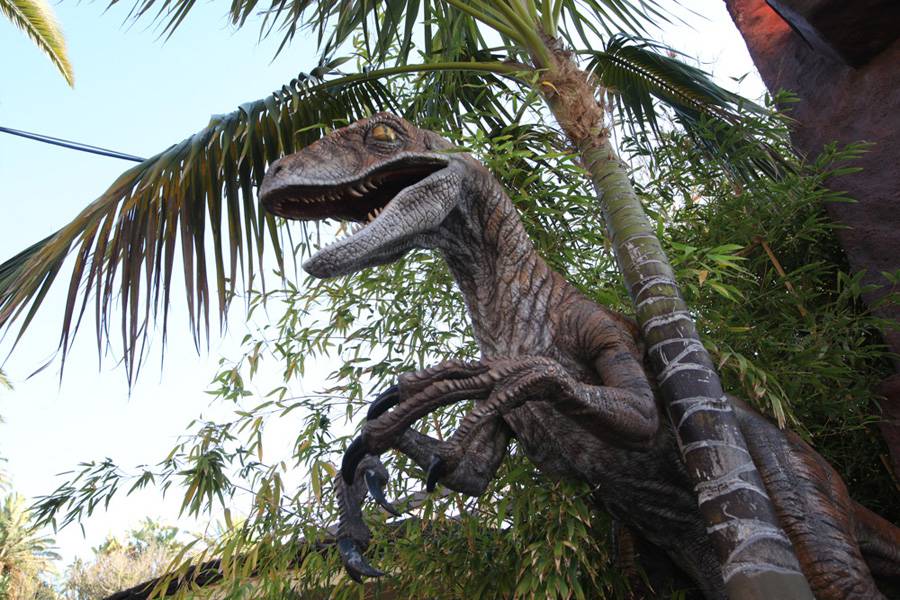 To honor the anniversary of this classic ride, we thought we take you through the ride in how it looks today. The Jurassic Park River Adventure is located on the lower lot of Universal Studios Hollywood, across from the Revenge of the Mummy roller coaster and just down the way from The Transformers The Ride. Nearest to the ride is Jurassic Outfitters for some dino souvenirs and Jurassic Cafe to feed your dinosized hunger. The familiar gates from the movie of course are also here.
Once you board your boats, you go up a lift hill and hear a familiar narrator. It's the voice of Richard Kiley, spared no expense. Kiley was referenced as the narrator in the book as well as the original film.
The first scene is the Ultrasaur Lagoon. Here you'll see the tall majestic herbivores greeting you as you float on by. Two psittacosaurus are also in the area drinking water.
After you emerge from a waterfall, you enter Stegosaur Springs, and meet a baby stegosaurus and an adult. You can also see two compys fighting over an empty popcorn box.
The ride drifts towards Hadrosaur Cove, but an unsuspecting parasaurolophus "knocks" us off course. We pass by the velociraptor containment unit which seems to have been broken through.
An abandoned boat can be seen with a dilophosaurus chewing on the remains of a park poncho.
Like the film, a crushed Jurassic Park transport lingers on a wall to the right, and it used to fall, splashing water on passing boats. To the left, another dilophosaurus spits on the guests.
Into the Water Treatment Facility we go, meeting two velociraptors along the way.
In a blink and you'll miss it moment, a massive Tyrannosaurus Rex is overhead growling at park guests.
Before the end of the trop and before we can escape, a massive Tyrannosaurus Rex emerges as we plunge down an 85 ft near-vertical drop to safety.
But there's one last Dilophosaur squirting venom at the passengers one last time.
The Jurassic Park ride still packs a wallop to visiting guests at Universal Studios Hollywood, nearly twenty years later. A similar adventure can be found in Universal's Islands of Adventure in Orlando as well. Be sure to visit next time you're there!
You can watch The Making of the Ride in this old behind the scenes.
And Jurassic Park The Ride Secrets.
Photography by David Yeh