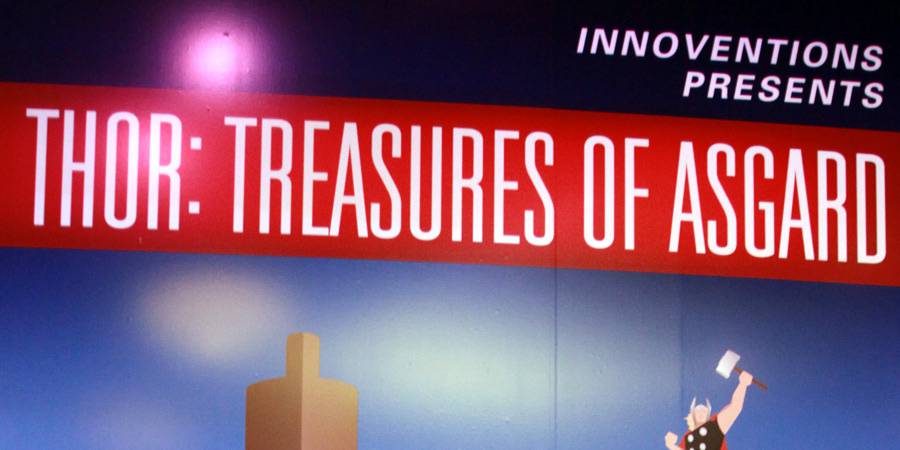 Brian Curran
Thor: Treasures of Asgard
November 8, 2013
Synergy at the Walt Disney Company is going on full, with the release of Marvel Studios' Thor: The Dark World in theaters nationwide, Disneyland Park too has an Asgardian trick up their sleeve. Launched only a week ago, Thor: Treasures of Asgard makes its debut within the once struggling Innoventions exhibit inside Tomorrowland. The opening of Iron Man 3's Hall of Armor exhibit last summer proved to be an incredible success for Innoventions, with the original closure date now completely ignored.
Thor: Treasures of the Dark World provides a glimpse of many of the weaponry featured in Thor: The Dark World but the real attraction here is the meet & greet with Thor himself. Through the power of lighting effects and some smoke, small groupings of guests get sent from Tomorrowland to Asgard via Bi-Frost, the magical bridge between our worlds.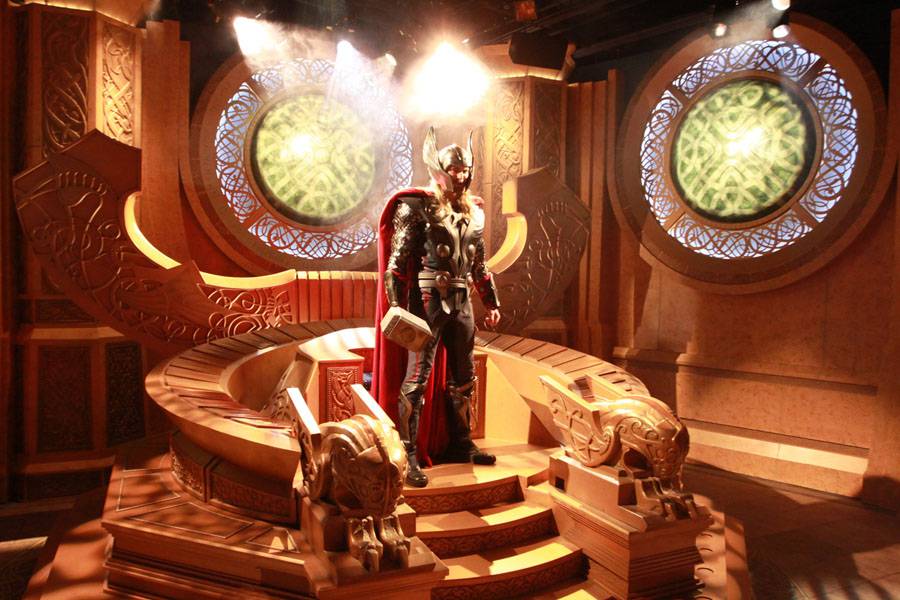 The golden throne room of Odin is quite an achievement for what might be a temporary attraction, taking up an entire room, complete with lighting, textured and detailed walls, and of course, Thor himself. This might possibly be one of the best meet & greet areas ever built within the park (ignoring Mickey's Toon Town). It's so good, it makes you wonder how long it would take to get a meet & greet with Iron Man.
Thor: Treasures of Asgard is now open at Disneyland, CA.
Photography by David Yeh