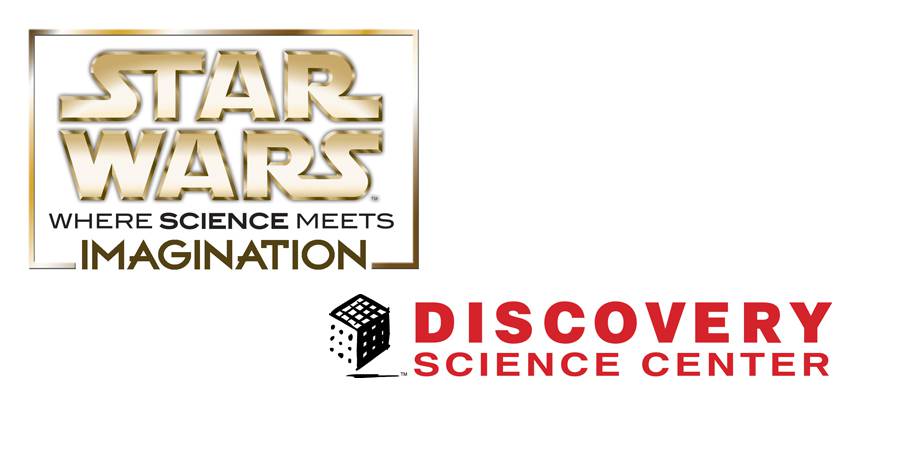 Kris Van de Sande
Star Wars: Where Science Meets Imagination Exhibit
November 9, 2011
Starting November 18th, Just down the road from Disneyland. The Discovery Science Center in Santa Ana will be hosting the exhibit Star Wars: Where Science Meets Imagination. For all the details on this exhibit we have posted the Press Release.

November 9, 2011
DISCOVERY SCIENCE CENTER HOSTS BLOCKBUSTER EXHIBIT
Star Wars™: Where Science Meets Imagination Lands in Orange County
SANTA ANA, CA – Imagine a world with humanoid robots translating languages, landspeeders whizzing down the highway, and X-Wing Fighters protecting the skies. Could these technologies, limited only to the fantasy worlds of Star Wars, actually become a reality? Beginning Friday, November 18, Discovery Science Center will host an out-of-this-world exhibit, Star Wars: Where Science Meets Imagination. Developed by the Museum of Science in collaboration with Lucasfilm Ltd., the exhibit explores the fantasy technologies depicted in the Star Wars films, the real science behind them, and the current research that may someday lead to remarkable real-life versions of the technologies seen in the film series.
With support from the National Science Foundation (NSF), presented by Bose Corporation and locally sponsored by Microsemi Corporation, Star Wars: Where Science Meets Imagination is the first exhibition to display costumes and props from all six Star Wars films with real-world technologies. The exhibit includes extensive video interviews with filmmakers, scientists and engineers; and hands-on components, including two large Engineering Design Labs, where visitors can build and test their own speeders and robots.
"Now days, technology seems to be changing minute by minute," says Joe Adams, President of Discovery Science Center. "Star Wars: Where Science Meets Imagination will give visitors an opportunity to experience some of these amazing technological innovations created for a fantasy world, with real life applications."
ENGINEERING DESIGN LABS—IMAGINE, BUILD, AND TEST
Star Wars: Where Science Meets Imagination has two main theme areas. "Getting Around" focuses on transportation in the films as well as new and future modes of travel. The "Robots and People" section looks at the relationship between robots and humans on screen and in the real world.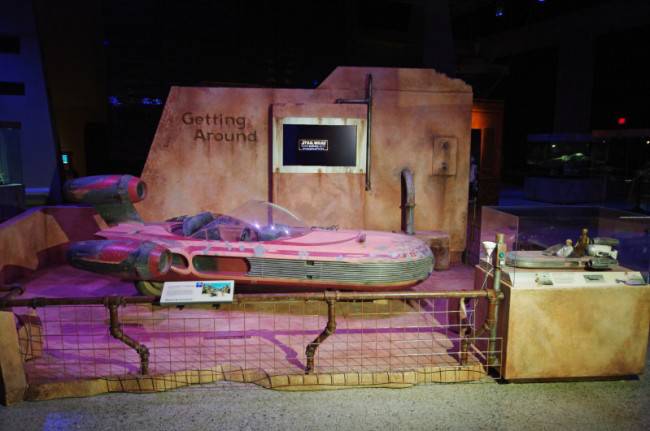 Within each of the two main theme areas of the exhibition, there are Engineering Design Labs (EDL) where visitors are presented with engineering challenges. For example, in the "Getting Around" theme area, where Luke Skywalker's Landspeeder from Episode IV is on exhibit, visitors are asked How would you build a maglev car like Luke's Landspeeder? Videos of real-world speeders and maglev trains in use around the world, coupled with accounts from the engineers who design them, help visitors explore the facets of each technology involved in creating a floating vehicle. Visitors can climb into a real world hovercraft and levitate for a few moments to feel what the next mode of mass transit might be like. Next, visitors can begin to develop a levitating vehicle using magnets and LEGOs supplied in the Design Lab. The EDL process gives exhibit-goers an opportunity to imagine, create, and evaluate real-world technologies. In the case of creating a maglev car like the Landspeeder, visitors build a floating speeder then test the vehicles they created by propelling them along a magnetic track.
At the "Robots and People" section, visitors will see displays of Star Wars robots like C-3PO and R2-D2. Robot-enthusiasts can try to make a robot walk, test a robot that balances on two wheels, and even design facial expressions for an emotional robot. They can also explore the link between robotics and medicine. Medical researchers are adapting roboticists' designs to modern prosthetics. They are seeking new ways to integrate technology into the human body—replacing lost or damaged functions through complex implant systems, tapping signals directly from the brain to control a computer, and melding metal, tissue, and bone in the newest prosthetics. Modern prosthetics look much like the interesting medical technologies seen in Star Wars. Alongside Luke and Anakin's prosthetic hands and a Darth Vader costume, will be real-world robotic legs, and neural and muscular implants that may allow people increased mobility.
Once visitors have had a chance to explore fantasy and real-world robots, they can try building a droid. At the "Robots and People" EDL, the challenge is How would you design a robot like R2-D2? Activities focus on robot mobility, perception, and cognition. Visitors can choose from a variety of wheels and sensors, and by following simple instructions, program their robot to navigate through the droid factory.
Graphics, artifacts, and interactive video components will bring visitors up to date on the latest research efforts related to specific technological challenges outlined in each EDL. For each challenge, the components will be designed and grouped to engage visitors to inquire what, how, and why—essential questions to build technological literacy.
TATOOINE, KASHYYYK, CORUSCANT, HOTH— THE WORLDS OF STAR WARS
From harsh deserts to underwater cities and the forest world, visitors can explore some of the unique environments seen in the Star Wars films at freestanding displays integrated throughout the exhibit. Costumes from each of the Star Wars worlds will demonstrate how the environment shaped the look of the Star Wars characters. It will also show visitors how people on Earth, similar to those on screen, adapt according to their surroundings. Some of the colorful costumes on display include Wookiees from Kashyyyk, Obi-Wan Kenobi, Anakin and Yoda from Coruscant, a snowtrooper from Hoth, and a Jawa, from Tatooine.
EXPERIENCE HYPERSPACE
A full-size replica of the cockpit of the Millennium Falcon from Episode IV provides a "jump to
lightspeed" experience for small groups of visitors at a time. In a four-and-a-half-minute trip to the edge of the Universe, the multimedia presentation explores what it would take to exceed the speed of light and what we've learned about our own galaxy. Featuring a proprietary sound system from Bose Corporation, the recreated cockpit presents the technologies of 3Space™ audio systems, providing visitors with a realistic three-dimensional audio experience.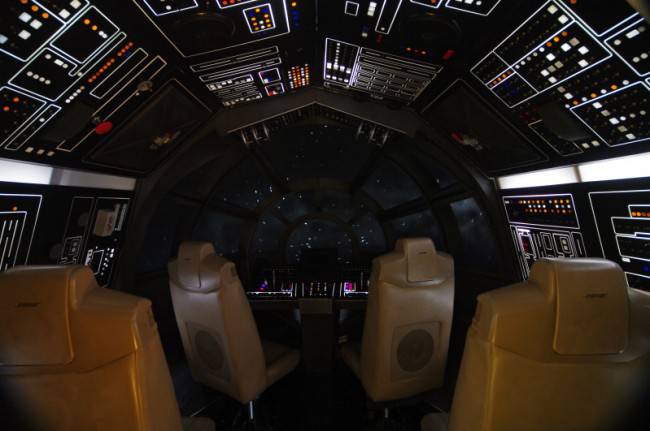 Star Wars: Where Science Meets Imagination is the largest traveling exhibit in the history of Discovery Science Center and is over three times the size of a normal DSC display. "We have had to expand our own universe here at DSC," explains Adams. "Two brand new, never before seen viewing galleries have been created to house the incredible experience."
ADMISSIONS
Tickets are now on sale for Discovery Science Center members and general admission guests. Tickets are $8 online and $10 at the door, in addition to general admission to the Science Center. Advance ticket reservations are recommended. For more information about the exhibit, special events, online ticket sales and more, visit www.discoverycube.org/starwars.
ABOUT DISCOVERY SCIENCE CENTER
Imaginations run wild through more than 100 hands-on exhibits at Discovery Science Center, Orange County's leading destination for hands-on science fun. Take the Eco Challenge and become a green superhero, feel the power of a real rocket engine "launch", explore the inner workings of a two-story tall dinosaur and try your best slap shot against the Anaheim Duck's goalie! Traveling exhibits and annual events such as Bug Invasion and Bubblefest throughout the year ensure that there is always something new to discover. Since 1998, Discovery Science Center has been a non-profit organization dedicated to educating young minds, assisting teachers and increasing public understanding of science, math and technology through interactive exhibits and programs. It is a community-wide resource where families come together to learn and have fun and school districts can use as an educational resource. Discovery Science Center welcomed its one-millionth visitor in 2003 and now hosts over 400,000 guests each year.
Open daily from 10am – 5pm. For further information, call us at (714) 542-CUBE or visit us online www.discoverycube.org.
Star Wars™: Where Science Meets Imagination, presented by Bose Corporation, was developed by the Museum of Science, Boston and Lucasfilm Ltd. Star Wars objects in this exhibition are on loan from the Archives of Lucasfilm Ltd.
The exhibition is made possible through the cooperation of Lucasfilm Ltd. Lucasfilm, STAR WARS and related properties are trademarks and/or copyrights, in the United States and other countries, of Lucasfilm Ltd. and/or its affiliates. TM & © Lucasfilm Ltd. All rights reserved. All other trademarks and trade names are properties of their respective owners.
This material is based upon work supported by a grant from the National Science Foundation under Grant No. 0307875. Any opinions, findings, and conclusions or recommendations expressed in this material are those of the author(s) and do not necessarily reflect the views of the National Science Foundation.
2500 North Main Street, Santa Ana, CA 92705 | Main 714.542.2823 | www.discoverycube.org
Contact: Dan Nasitka
Manager of Public Relations
Discovery Science Center
714-913-5018 | dnasitka@discoverycube.org
**A special Media Preview night is set for November 17, 2011 from 6:30 – 9:00 p.m. Any interested members of the press should RSVP to Dan Nasitka at dnasitka@discoverycube.org or 714.913.5018.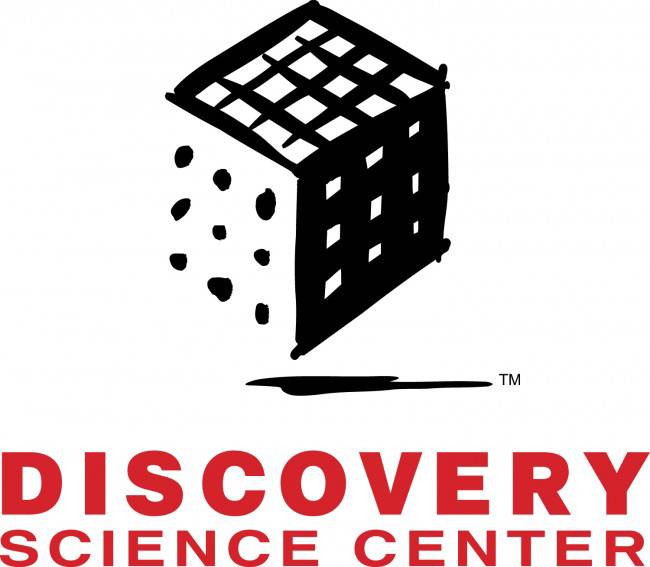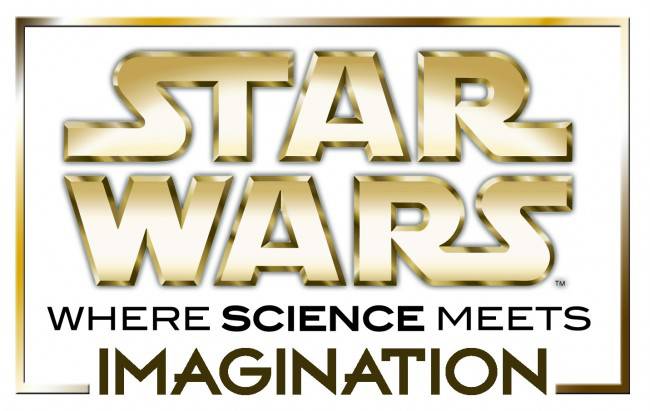 Images © Lucasfilm and Discovery Science Center