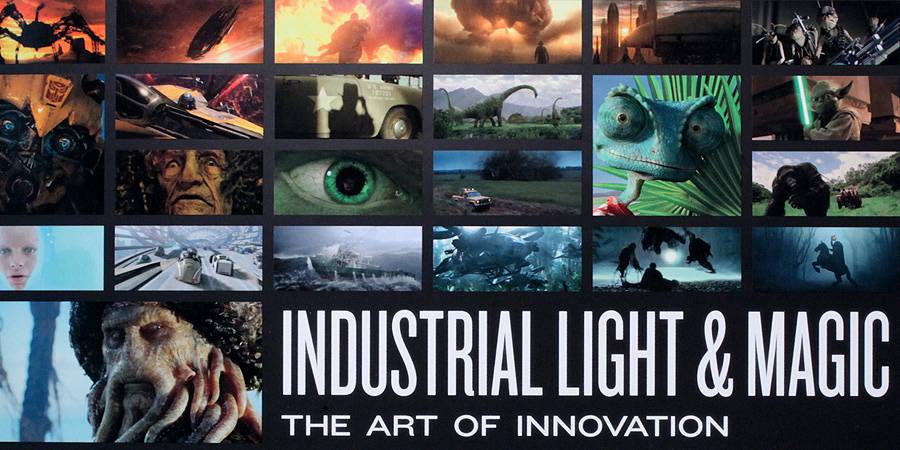 Kris Van de Sande
Industrial Light & Magic The Art Of Innovation
December 29, 2011
Now that the holidays are over, it's time to pick up on the things you REALLY want. Like this new book from ABRAMS, INDUSTRIAL LIGHT & MAGIC: THE ART OF INNOVATION by Pamela Glintenkamp. Within, you'll find a behind-the-scenes look at many of the art and effects that went into the last sixteen years at ILM.
Read on to see the Star Tours Visual Effects Crew photo…
While Star Tours isn't heavily featured, you will find the VFX Crew Photo featuring a rather large Yoda projection. Of course to satisfy the force, the book takes a closer look at The Star Wars Trilogy Special Edition, Star Wars Prequel Trilogy, Indiana Jones and the Kingdom of the Crystal Skull and many more.
This is a great coffee table resource for fans of film and effects, now available at bookstores everywhere, retailing for $50.