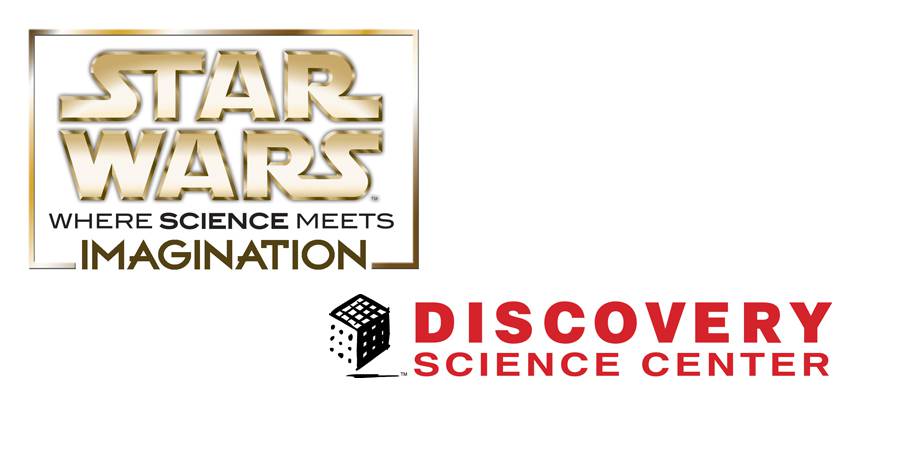 Kris Van de Sande
DISCOVERY SCIENCE CENTER HOSTS NATIONAL ENGINEERS WEEK
February 15, 2012
Discovery Science Center in Santa Ana, California is hosting National Engineer's week (Feb 19-25). Star Wars fans please note Sunday Feb 19th The R2-D2 Club will present "What's the Difference between a Droid and Robot"
Be sure to check out the Star Wars: Where Science Meets Imagination exhibit that runs through April 15th.
Press Release:
DISCOVERY SCIENCE CENTER HOSTS NATIONAL ENGINEERS WEEK (FEB 19 – 25)
SANTA ANA, Calif. – Discovery Science Center (DSC) and Future Scientists and Engineers of America (FSEA) partner to bring exciting hands-on exhibits, demonstrations and presentations to celebrate National Engineer's Week February 19th – 25th.
The week kicks off on Sunday, February 19th with special presentations from Raytheon, Orange County Sheriff's Department and the R2D2 Club that you won't want to miss. Also, participate in hands-on learning stations and find out how you can use your engineering skills at DSC's annual Rocket Launch in May. Engineering themed exhibits, hands-on activity stations and stage demonstrations will be available at DSC's Engineers Corner throughout the week.
DSC and FSEA's National Engineers Week will end with a bang on Saturday, February 25th. Put what you've learned to the test and participate in the Egg Drop Invention Competition for your chance to win an Ipod Touch, Ipod Nano and other great prizes! All ages are welcome and all competitors receive free general admission to Discovery Science Center. Closing day festivities also include activity stations, exciting speakers and displays from California State University Fullerton (CSUF) Engineering Group.
National Engineer's Week Programming includes:
Feb. 19 – Feb. 25: Engineers Corner exhibits and demonstrations
Sunday, Feb. 19: "Robots, Droids and Us"
Raytheon "Math Moves You": Hoverboard Demonstration
Orange County Sherriff's Department: Bomb Squad and Robot Diffusing Dog Demonstration
R2D2 Club: What's the Difference between a Droid and Robot Presentation
Table top activities
Saturday, Feb. 25: "You Be the Engineer"
Egg Drop Invention Competition
Presenters/Speakers
CSUF Engineering Group video and cement canoe display
About Discovery Science Center
Discovery Science Center is Orange County's leading destination for hands-on science fun with over 100 interactive science exhibits throughout the Center. Take the Eco Challenge and become a green superhero, feel the power of a real rocket engine "launch" and explore the inner workings of a two-story tall dinosaur! Traveling exhibits and annual events such as Bug Invasion and Bubblefest throughout the year ensure that there is always something new to discover. Open daily at 10 a.m. For further information, call us at (714) 542-CUBE or visit us online www.discoverycube.org.