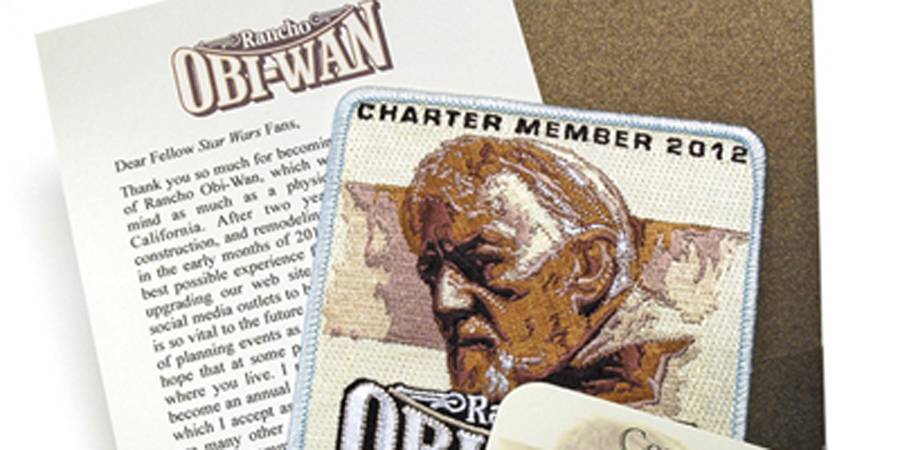 Kris Van de Sande
Rancho Obi-Wan says May the 4th Be With You!
April 29, 2012
Our friends at Rancho Obi-Wan will be celebrating Star Wars Day by giving away FOUR Initiate Memberships! That's right, come this Friday, the 4th May Be With You as one of the lucky winners. Read now for more details and May the 4th be With you!
AN ANNOUNCEMENT FROM STEVE SANSWEET

Petaluma, California — Rancho Obi-Wan, the museum devoted to Star Wars memorabilia and to fandom, is giving away 4 Initiate Memberships in honor of the upcoming unofficial Star Wars holiday, May the 4th Be With You!
To have a chance to win, simply sign up to be on the ROW mailing list, with no obligation except to receive occasional emails from Rancho Obi-Wan. Fans under the age of 16 need to get permission from a parent to sign up. Simply go to www.RanchoObiWan.org, click where indicated, and fill in the blank!
Or you can celebrate May the 4th by purchasing a membership for you or other big fans in your life. Be one of the first to receive the now-mailing Charter Year Membership Kit including an exclusive patch and membership card.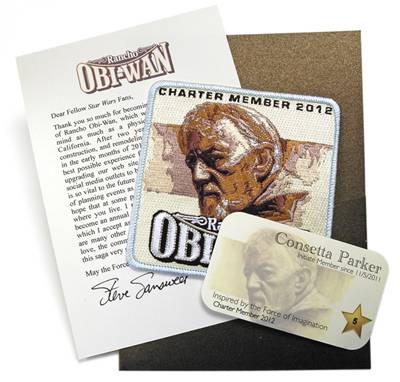 The 4 lucky fans will be randomly chosen from everyone who signs up for the ROW mailing list between now and 4:44pm PDT May 4th. All fans worldwide are eligible if the laws in your country, state, province, or region don't ban such random giveaways.
Winners will be announced May 5th on the Rancho Obi-Wan
Facebook page: www.facebook.com/RanchoObiWan,
twitter: @RanchoObiWan,
and www.RanchoObiWan.org.
May the 4th and the Force be with you!