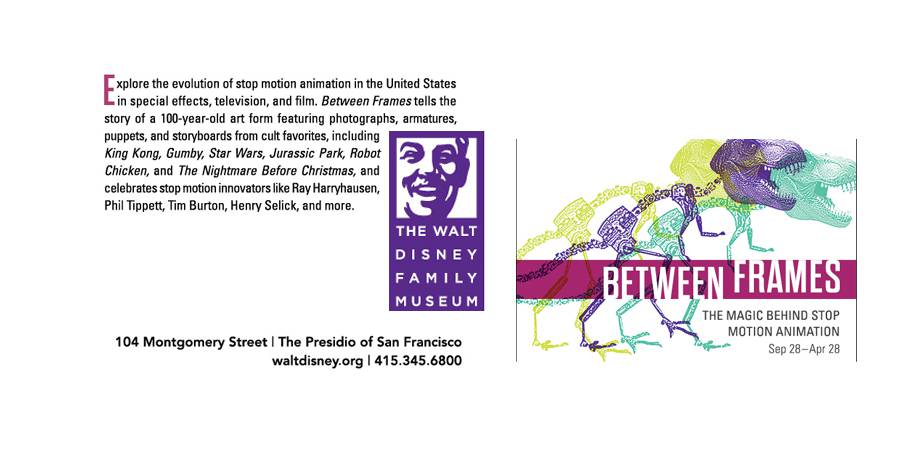 ILM Legends at The Disney Museum
Here is a chance to hear from ILM legends Dennis Muren, Phil Tippett, Tom St. Amand, and Jon Berg. This talented group of visual effects artists will be part of a special panel at the Walt Disney Family Museum in San Francisco, California Oct. 20th. Moderator Hal Hickel will discuss their work in stop motion animation.
Please note: (This program is presented in conjunction with the special exhibition, Between Frames:  The Magic Behind Stop Motion Animation).
For tickets and information about the Walt Disney Family Museum please visit the museum website at the link below:
PUPPET MASTERS: STOP MOTION ANIMATION IN VISUAL FX FILMMAKING at the Walt Disney Family Museum