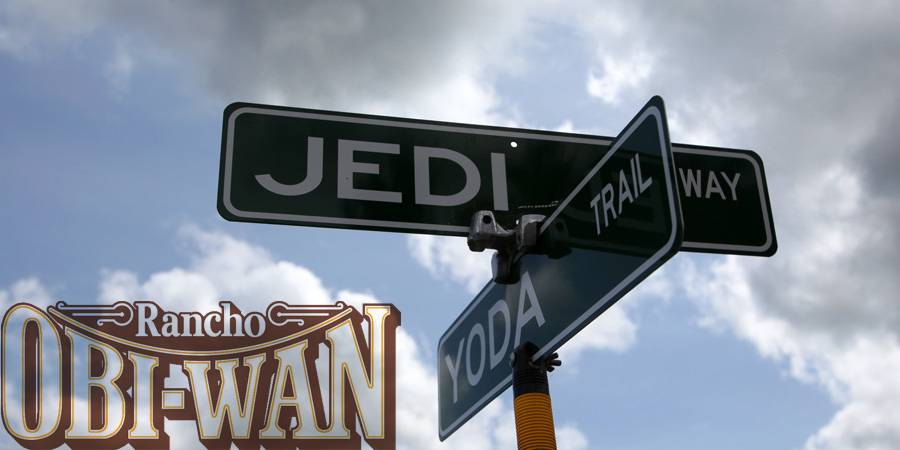 David Yeh
Auction to Benefit Rancho Obi-Wan, Mark Release of New Book
November 29, 2012
Our friends at Rancho Obi-Wan have launched a auction on ebay that "includes 1,950 different action figures starting with the vintage line in 1978 and continuing through the beginning of 2011. It makes up about 85% of the figures documented in The Ultimate Action Figure Collection."
Steve Sansweet's latest book Star Wars The Ultimate Action Figure Collection would make a great holiday gift for any Kenner/Hasbro Star Wars fan!
For more information on the auction and how to order the book please continue reading.
__________________________________________________________________________
SPECIAL ANNOUNCEMENT FROM STEVE SANSWEET NOV 29, 2012
__________________________________________________________________________
An auction of one of the most complete collections of loose Star Wars action figures will be launched on eBay today (Nov. 29) for the benefit of Rancho Obi-Wan. The auction is in conjunction with the one year anniversary of ROW and the release of the new book, Star Wars: The Ultimate Action Figure Collection.
The action figure collection was built over more than 30 years by Fon Davis, a long-time ILM model maker and now owner of FonCo Creative Services, Lagunitas, CA. "Fon's generosity in donating this collection is mind-blowing, but it was done in the true spirit of Star Wars fandom," said Steve Sansweet, chief executive of Rancho Obi Wan Inc. and principle author of the new action figure book.
The auction includes 1,950 different action figures starting with the vintage line in 1978 and continuing through the beginning of 2011. It makes up about 85% of the figures documented in The Ultimate Action Figure Collection. All figures are in very good to excellent condition with most original accessories. Detailed descriptions of vintage figures and photos of the collection are on the auction page. The collection has been appraised at a minimum value of $8,200 by Pete Vilmur, collecting expert and co-author of four Star Wars books.
The auction includes a copy of The Ultimate Action Figure Collection with a bookplate signed by all four authors. The new book shows and lists every Star Wars action figure-the quintessential toy of the 1970s and 1980s-from the first in 1978 through earlier this year, nearly 2,300 in all.
Support Rancho Obi-Wan by placing a bid, by forwarding this information to the Star Wars collector in your life, or by posting the auction on your Facebook or Twitter accounts. In addition, Star Wars The Ultimate Action Figure Collection makes a great holiday gift and your purchase through our Amazon Associate link credits Rancho Obi-Wan.
My best regards,
Rancho Obi-Wan, first established in 1998, was incorporated in 2011 as a registered 501(c)(3) non-profit organization whose specific purpose is to serve the public through the collection, conservation, exhibition and interpretation of Star Wars memorabilia and artifacts, using the collection to provide meaningful educational, aesthetic, intellectual and cultural experiences for a wide array of audiences and to carry on other charitable and educational activities associated with this goal. Money raised for or donated to Rancho Obi-Wan is used for maintenance, insurance, security, professional services, public outreach and related activities; none is used for acquisitions.