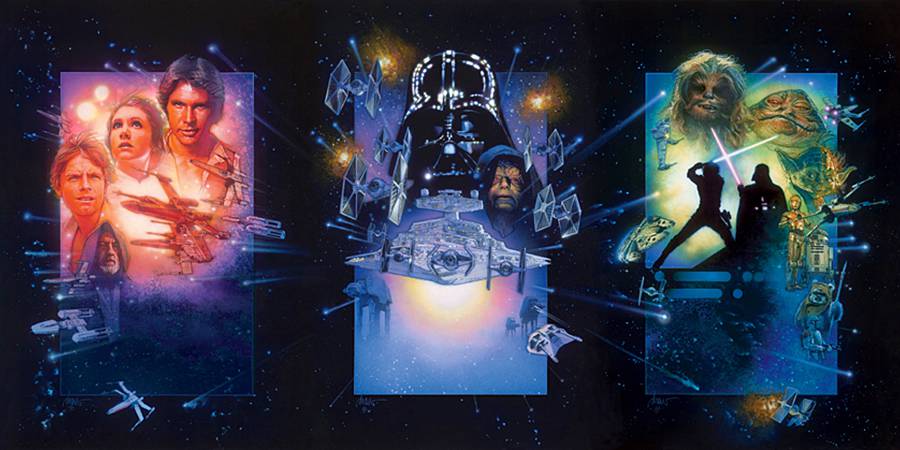 Brian Curran
Drew Struzan Back For Episode VII?
January 21, 2013
If you grew up in the 80s, there was something about your favorite movies and the wonderfully crafted posters that served alongside of them. And chances were, they were all illustrated by Drew Struzan. Of course we all know Drew Struzan for his countless contributions to both Star Wars and Indiana Jones, but he's been retired for four years… what now? Thankfully for us, Jenna Busch and her Fanhattan blog interviewed Sam Witwer of Syfy's hit show 'Being Human' about the creation of a poster for the show by, you guessed it: Drew Struzan.
Click on over for the full interview as it's a great look at what Struzan has been up to lately and more importantly how Disney has already asked him to return for Star Wars Episode VII! Whether he will do it or not remains to be seen, but the fact that he's already been approached brings me an insane amount of joy and comfort.
Image © Disney/Lucasfilm/Drew Struzan