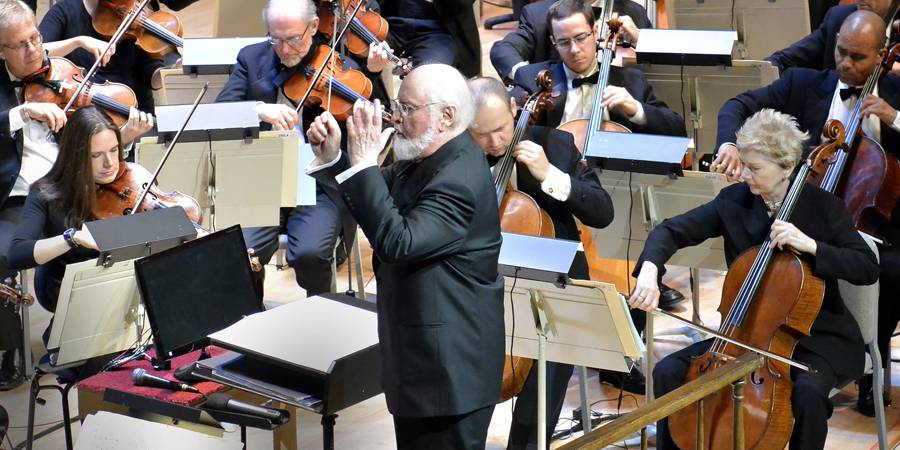 Brian Curran
John Williams Film Nights at The Boston Symphony
June 17, 2013
Last week legendary composer John Williams returned to Symphony Hall in Boston for a series of "Film Night" concerts. The folks at the Boston Symphony were kind enough to send us a few photographs from the shows,a sample of the concert set list and a special audio treat for Mr. Williams fans!
A big thank you to Sam Brewer!
Every year Boston Pops Laureate Conductor John Williams returns to Symphony Hall in Boston to conduct several "Film Night" Concerts with the "America's Orchestra," the Boston Pops. This year's June 7, 8, 12, and 12 were all entirely sold out!
Maestro Williams led the Boston Pops in music from his film scores to Indiana Jones, Lincoln,The Adventures of Tin-Tin, and pieces from Star Wars : The Imperial March, Yoda's Theme, Main Title, and Luke and Leia from Return of the Jedi. He also led his Flying Theme from E.T.and Flight to Neverland from Hook. John Williams will next lead the Boston Pops this summer at Tanglewood, the summer home of the Boston Symphony Orchestra, in Lenox, MA: http://www.bso.org/Performance/Detail/48903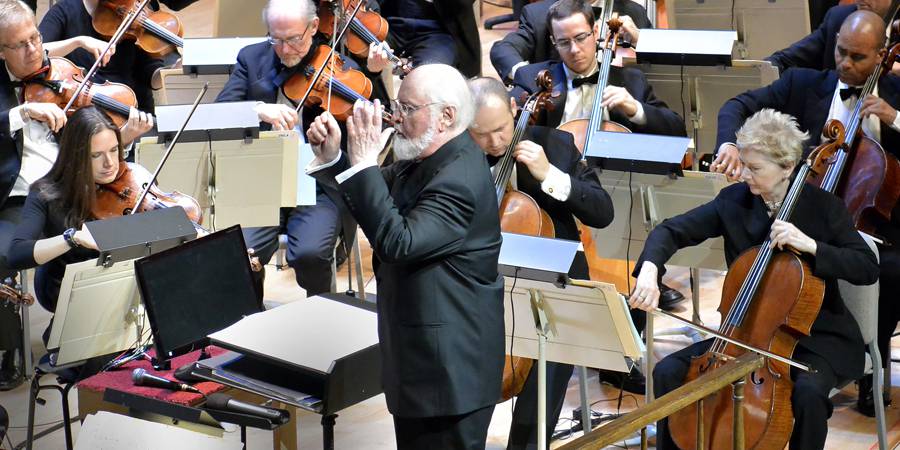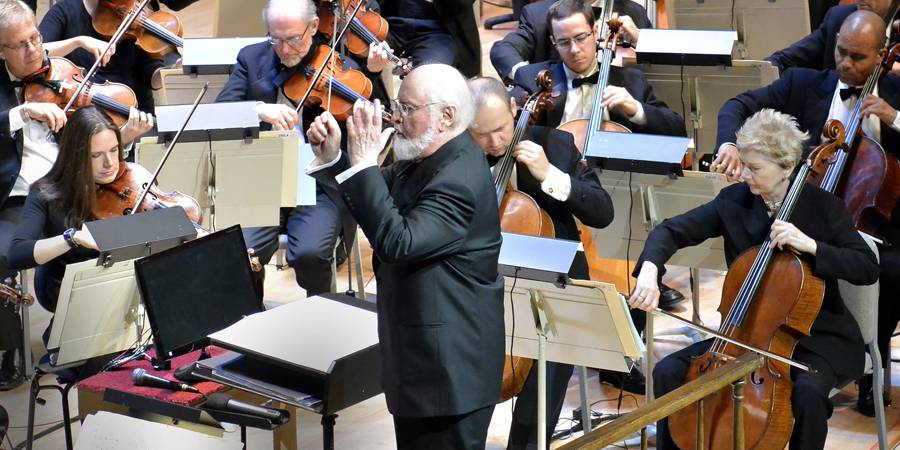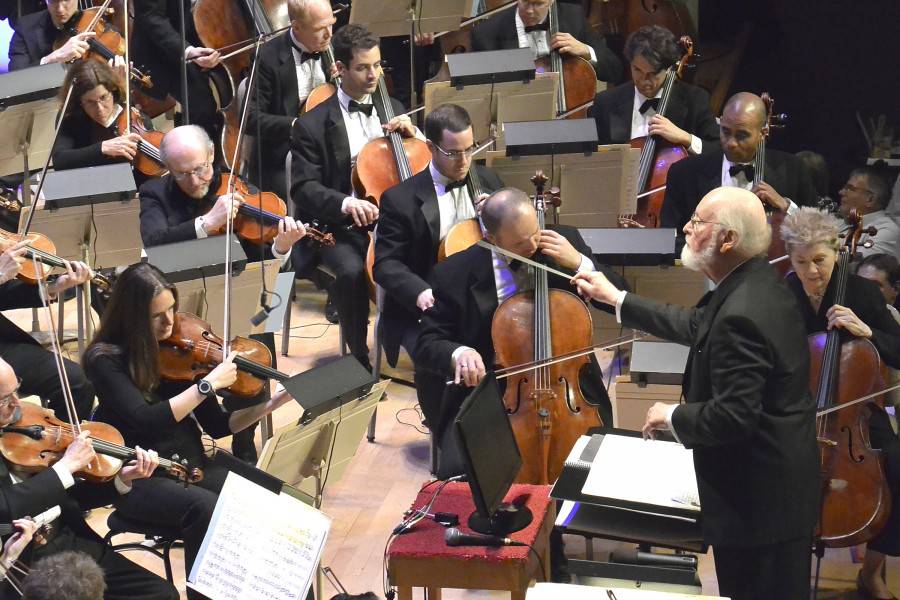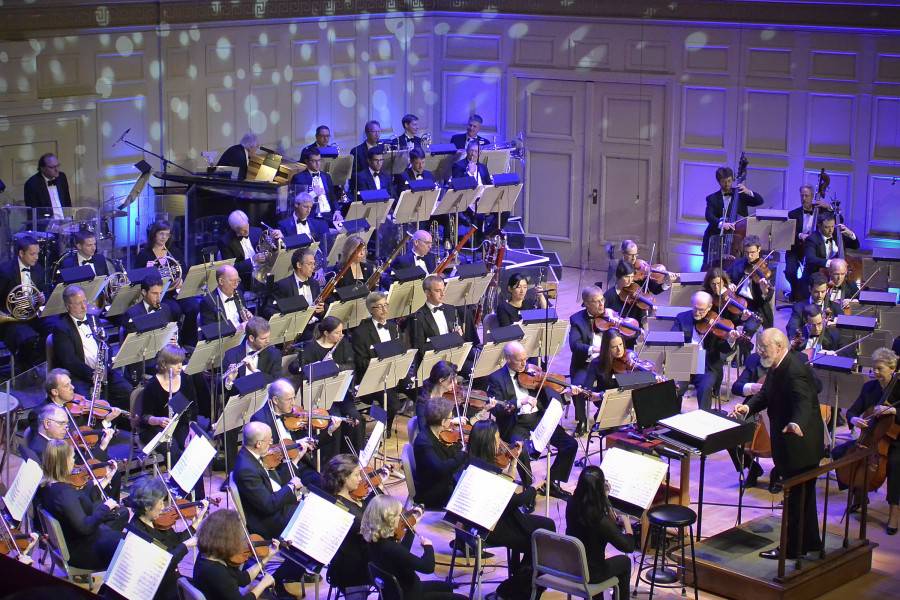 Images by Stu Rosner