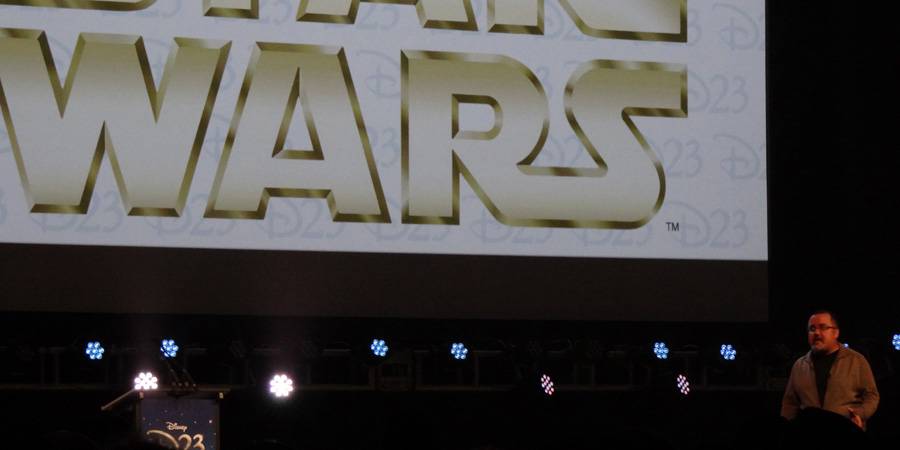 Brian Curran
D23 Expo: Crash Course in the Force
August 30, 2013
Guests of the D23 Expo and Star Wars fans were hopeful that they would get some news on the future of the Star Wars franchise. With nothing revealed at the Studios Live Action movie arena presentation, fans were looking at Crash Course in the Force for a few tidbits.
Panel Host, Pablo Hidalgo of Lucasfilm was quick to let everyone in the audience know this panel was not going to dish out any information on the future of Star Wars.
"I kind of feel the need to get this out of the way right off the top…cause there is so much intense speculation and intense anticipation when it comes to the future of Star Wars that I kind of want to be up front about what this panel entails…people are dying to hear any information about whats coming up next. So I can reveal to you today, that's not what this panel is about."… "I'm really sorry."
A description of the panel from D23's website:
Crash Course in the Force: Star Wars Saga 101
As Disney welcomes Lucasfilm into the family, fans will have a chance to delve deep in the Star Wars universe with "Crash Course in the Force: Star Wars Saga 101," an immersive journey into the rich history of the worldwide phenomenon, led by Lucasfilm's resident authority Pablo Hidalgo.
This panel was aimed for folks who were new to the Star Wars universe. Though there were a few slides in the presentation that entertained the seasoned Star Wars and Disney fans. Let's take a look at a few of those…
Ewoks on Ice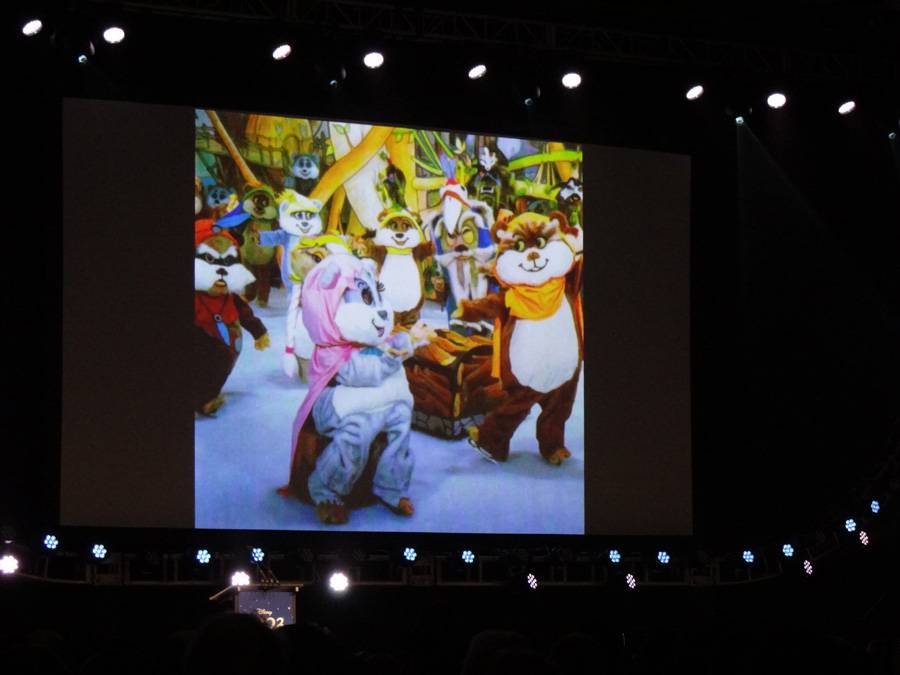 "1987 saw Star Tours open at Disneyland and marked the first real collaboration with Star Wars and Disney…and honestly it was the last hurrah of the original Star Wars era."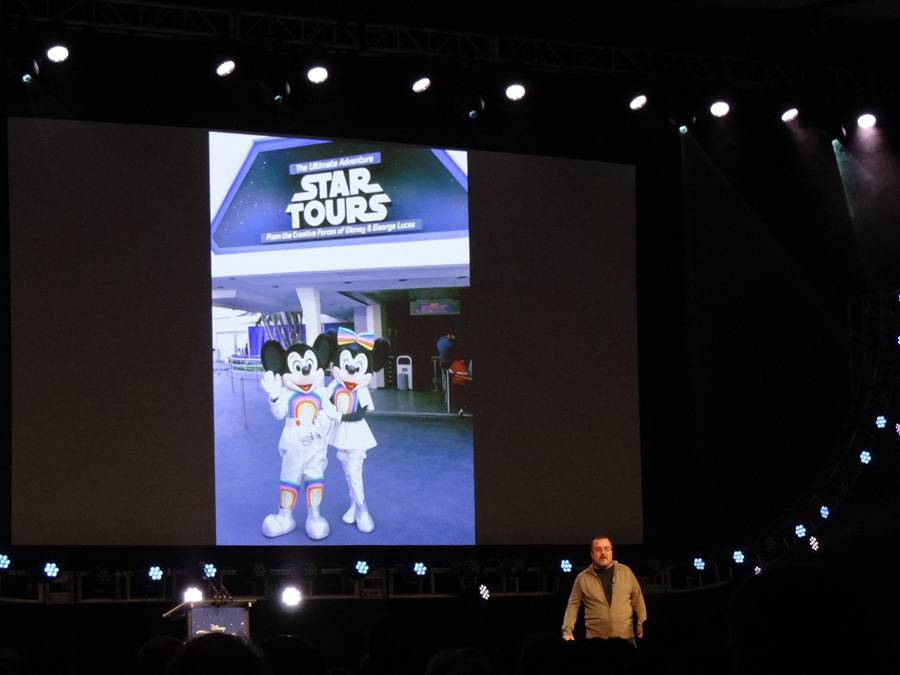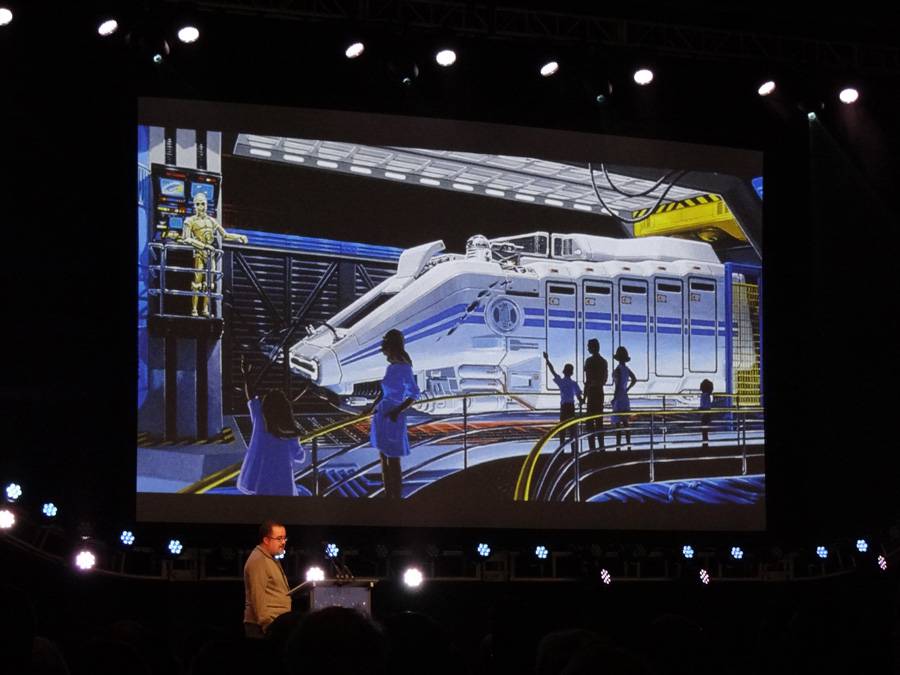 "Actually, before I move on…we have pins related to Star Wars Rebels available at the Evolution of Darth Vader attraction floor exhibit after this event."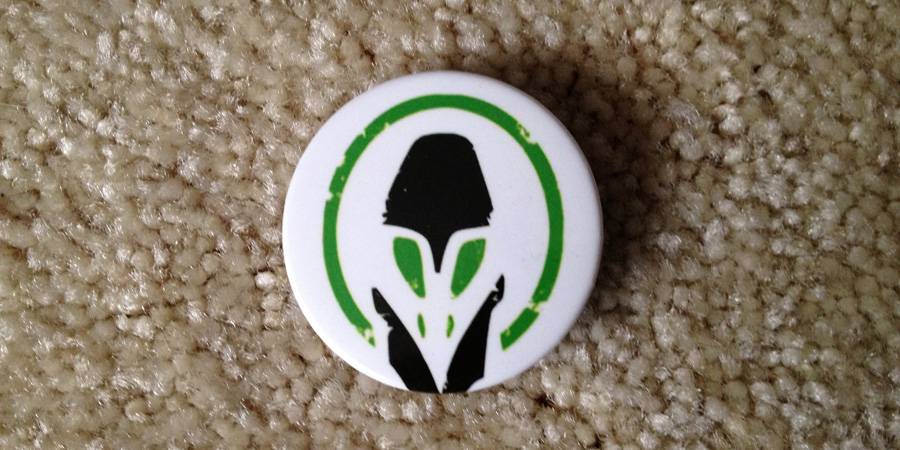 Photography by Brian Curran
Watch the panel via Youtube & knaacje118's video