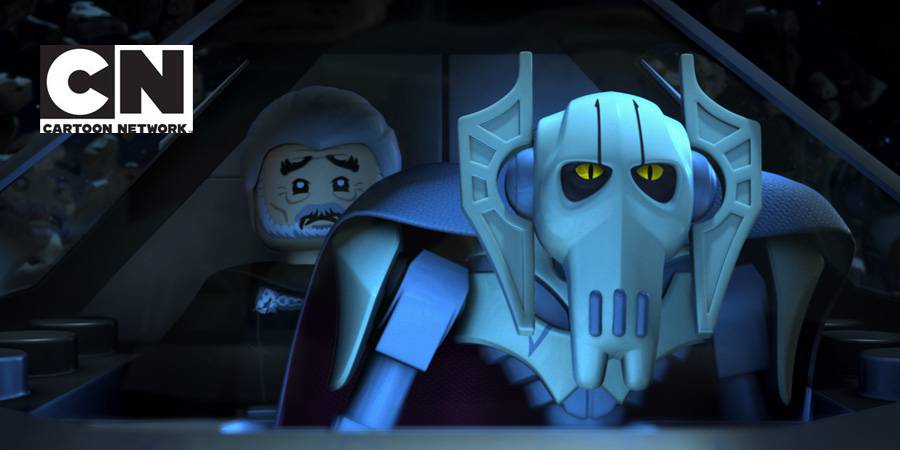 Brian Curran
Second Episode of LEGO Star Wars The Yoda Chronicles Premieres Sept. 4
August 30, 2013
Lego Star Wars returns to the Cartoon Network on September 4th at 8PM (ET,PT) with the second episode of The Yoda Chronicles "Menace of the Sith"!
Episode breakdown in the Press Release posted below…
Press Release:
JEK 14 Returns In the Second Episode of LEGO® Star Wars™ The Yoda Chronicles
"Menace of the Sith" Premieres Wednesday Sept. 4 at 8:00 p.m. (ET, PT) on Cartoon Network
LEGO® Star Wars™ returns in epic style with The Yoda Chronicles, an exciting, funny and action-packed new LEGO Star Wars story told in three animated TV specials. The second special, "Menace of the Sith," will premiere on Wednesday, September 4 at 8:00 p.m.(ET, PT) on Cartoon Network
Set in the prequel Star Wars era, The Yoda Chronicles features the one and only Yoda — the Jedi Master who has seen it all, done it all and taught generations of Jedi Knights. With help from a fresh class of Padawans, Yoda leads the Jedi in a desperate fight to stop Darth Sidious and his minions from creating a new super-weapon that could crush the Republic and win the war for the forces of evil.
In the "Menace of the Sith," Darth Sidious shows off the new Sith clone, JEK 14, who is an extremely powerful weapon of the dark side. However, JEK has a mind of his own and wants to be his own master. Suddenly, both the Jedi and the Sith try to win him over. It remains to be seen which side he chooses, good or evil.
The first LEGO Star Wars special, "The Phantom Clone," premiered in May of this year as the number #1 telecast of the day with boys 6-11 versus all TV and the #1 telecast in its time period with all key boys versus all TV, according to Nielsen Media Research.