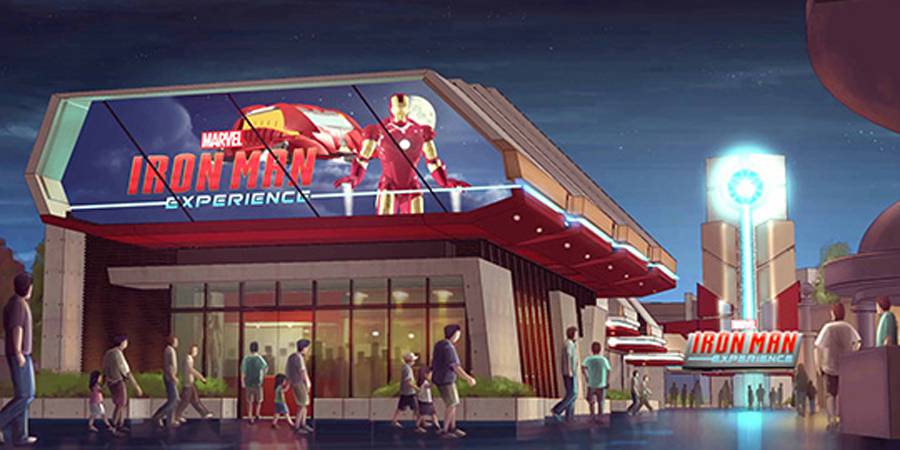 Brian Curran
Iron Man Ride announced & Star Wars Land Rumors
October 8, 2013
Walt Disney Parks and Resorts Chairman, Tom Staggs has announced Disney's first Marvel attraction! Hong Kong Disneyland will get a Iron Man attraction scheduled to be completed in 2016. Disney Parks Blog has posted details and concept art. Take note of how similar the concept ride vehicle is to the Starspeeder 1000.
This morning MiceAge.com posted rumors of several Star Wars attractions they say are in the works. Some of the rumored Tomorrowland enhancements include a "Millennium Falcon walk-through attraction and meet 'n greet location, The Tomorrowland Terrace becoming the famous Mos Eisley Cantina and a speeder-bike thrill ride/ewok village walk through attraction taking up the space of Innoventions and Autopia attractions." Head on over to Miceage for their detailed article.
After Disney purchased Lucasfilm and rumors of a potential "Star Wars Land" began to circulate, the crew of EndorExpress.net put together a list of attractions we would like to see. A Millennium Falcon walk-through and a Mos Eisley Cantina restaurant were both on our list. What Star Wars attractions would you like to see?
Would a ewok village at Disneyland mean the end for Tarzan's Treehouse?

Concept Art from Disneyland Paris ©Disney/Lucasfilm
Iron Man concept art © Disney/Marvel