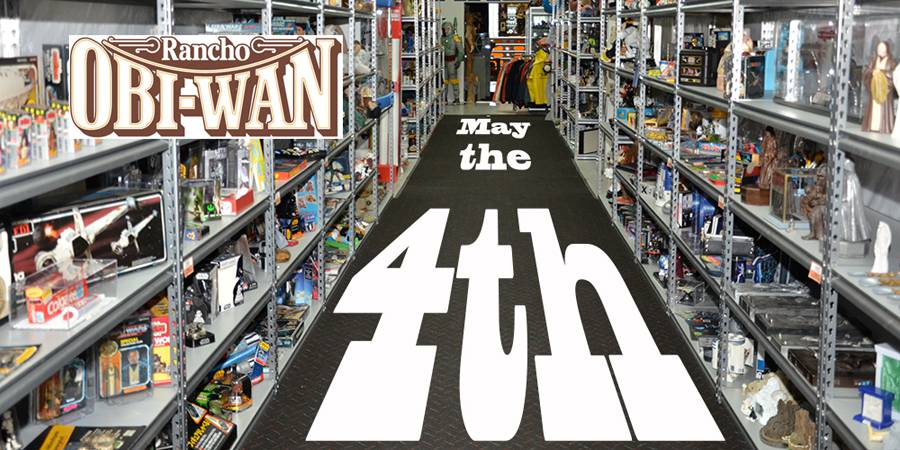 Brian Curran
Celebrate May the 4th at Rancho Obi-Wan!
March 31, 2014
A note from our friends at Rancho Obi-Wan:
Celebrate "May the 4th" in the ultimate Star Wars environment! Now through noon PT on April 4th, for every donation we receive of $10 or more, we will enter the donor's name in an opportunity drawing. On April 4th we will draw 10 names and those donors will be invited to bring one guest to Rancho Obi-Wan on May, 4, 2014 for an intimate celebration, including a guided tour of the museum with owner Steve Sansweet, lunch and other fun activities. Visit the website for full details.
Donate today for a chance to celebrate May the 4th in style!