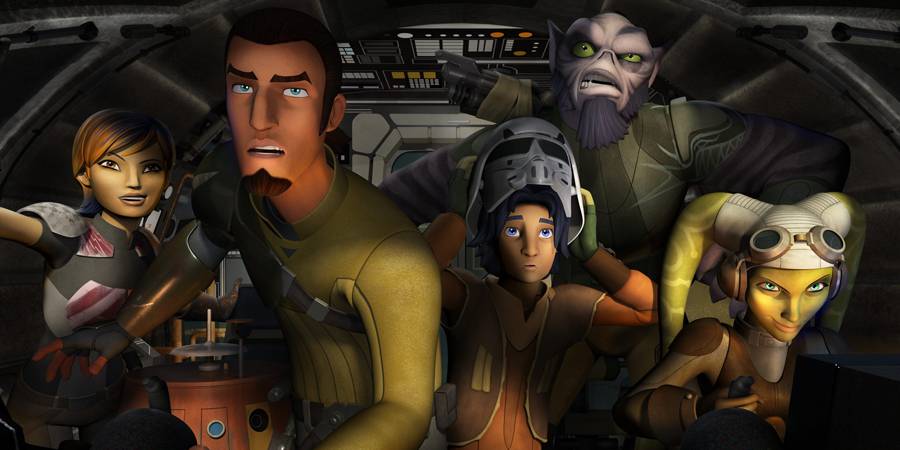 Brian Curran
New Star Wars Rebels Preview Tonight
August 11, 2014
The first of four all-new "Star Wars Rebels" shorts will be airing tonight after "Gravity Falls" (9:00 PM ET/PT) on Disney XD.
A new "Star Wars Rebels" short will debut on Disney XD each Monday night over the next four weeks.
Press Release:
SYNOPSIS:
Star Wars Rebels continues the epic tradition of the legendary Star Wars saga with all-new exciting, action-packed adventures. It is a dark time in the galaxy, as the evil Galactic Empire tightens its grip of power from world to world. As the series begins, Imperial forces have occupied a remote planet, ruling with an iron fist and ruining the lives of its people. The clever and motley crew of the starship Ghost is amongst a select few who are brave enough to stand against the Empire. Together, this ragtag group will face threatening new villains, encounter colorful adversaries, embark on thrilling adventures and become heroes with the power to ignite a rebellion.
Scheduled to premiere this October as a one-hour special telecast on Disney Channel, it will be followed by a series on Disney XD channels around the world.
Stay tuned to www.StarWars.com for more to come!