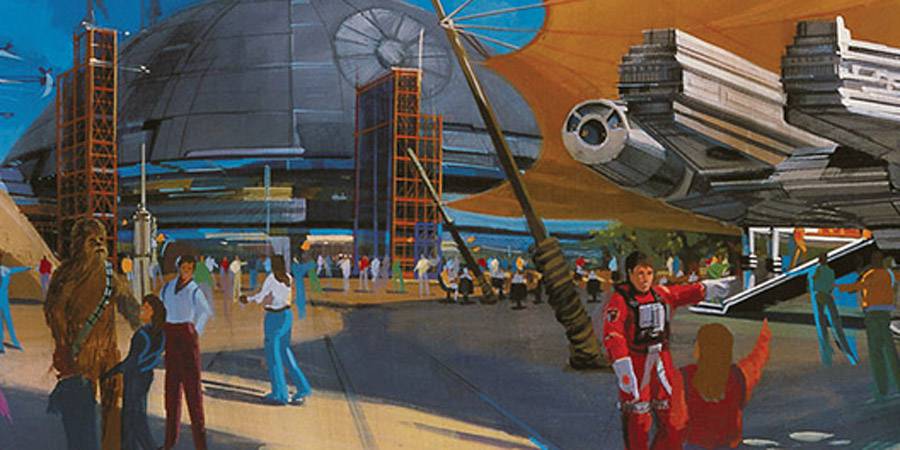 Brian Curran
Star Wars Land coming to Disneyland?
December 2, 2014
The folks at Micechat have posted once again this morning about the future of a Star Wars themed land at Disneyland. The post states: "The plan to add an entirely new Star Wars themed land to Disneyland continues full steam ahead. It's ironic that the Toontown Cast Members will soon be debuting colorful new costumes, which they'll only get to wear for about 18 months as the Star Wars project is currently planned to kick off and bulldoze Toontown before the 60th Anniversary celebration ends in 2016."
If the rumors and plans are true, that means that Mickey's Toontown, an expansion land built in 1993, will face the Galactic Empire armed with super soakers filled with D.I.P. But is this really a good idea? Let's think about this for moment.
Mickey's Toontown currently closes at 8pm each night when there's a fireworks show, and might even close early when there isn't. If a new Star Wars land will take the spot of Toontown, will it have to close every night at 8pm as well? Doesn't seem like the best location for Star Wars to me.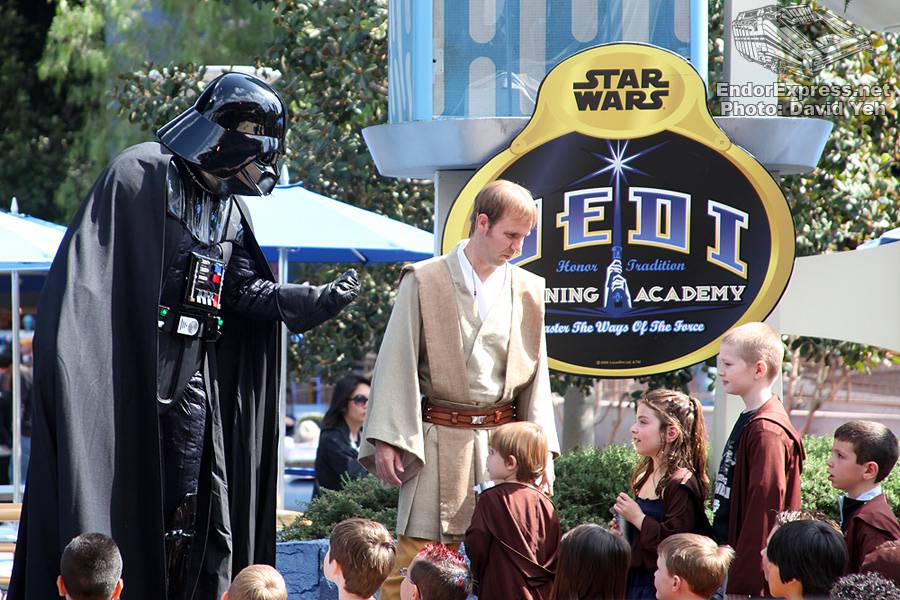 The Jedi Training Academy can easily be relocated to the back of Disneyland, but will it continue to draw the same crowds? The beauty of the location in Tomorrowland is that it is exposed to everyone passing by and can surprise or inspire even the non-Star Wars fans. The presence during the day in Tomorrowland also brings life to the land that is sorely needed.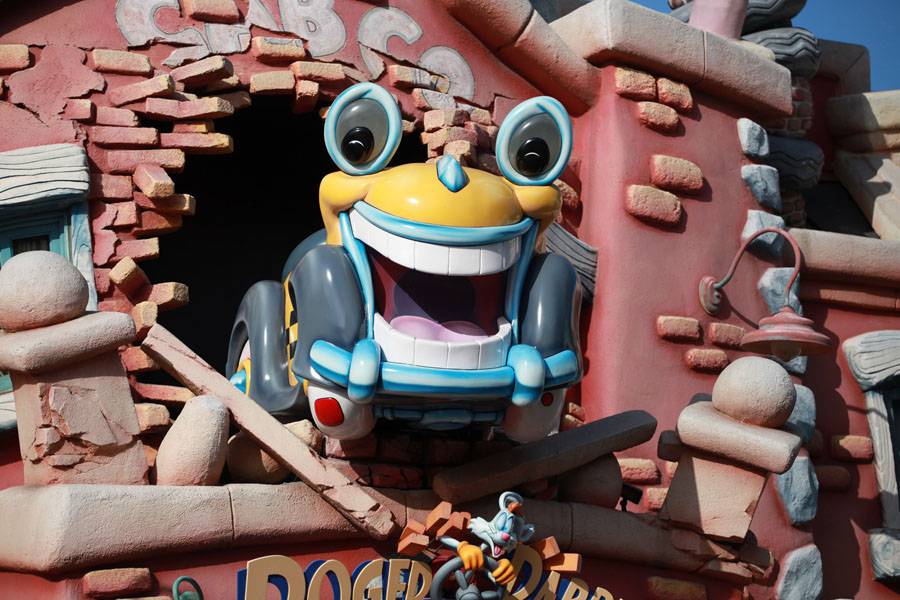 Currently, the Roger Rabbit Cartoon Spin attraction continues to be popular with guests with lengthy wait times every day. It would be a shame to lose that attraction due to the poor planning of the rest of the land.
Some might argue that it's better to give Star Wars its own space rather than to take over Tomorrowland, and I'd agree, only taking over Toontown isn't exactly the answer either. Star Wars deserves to be a major presence in a third Anaheim gate rather than shoe-horned into Walt's original Disneyland.
If the Imagineers need to buy more time, I'd suggest taking over the Magic Eye Theater and the bottom floor of Innoventions for the time being. Tomorrowland itself is in need of an overhaul but moving Star Wars into Toontown space will only make Tomorrowland all the more depressing.
And what would come of Star Tours? Would that be moved? Clearly there's more questions than answers now and we'll eagerly await more news. The Force is still on snooze for now. We'll let you know when it has officially awaken.
What are your thoughts on a new Star Wars Land? Do you think Toontown is the way to go? Post your comments below!
Star Wars concept art image ©Disney
photography by David Yeh @coheteboy