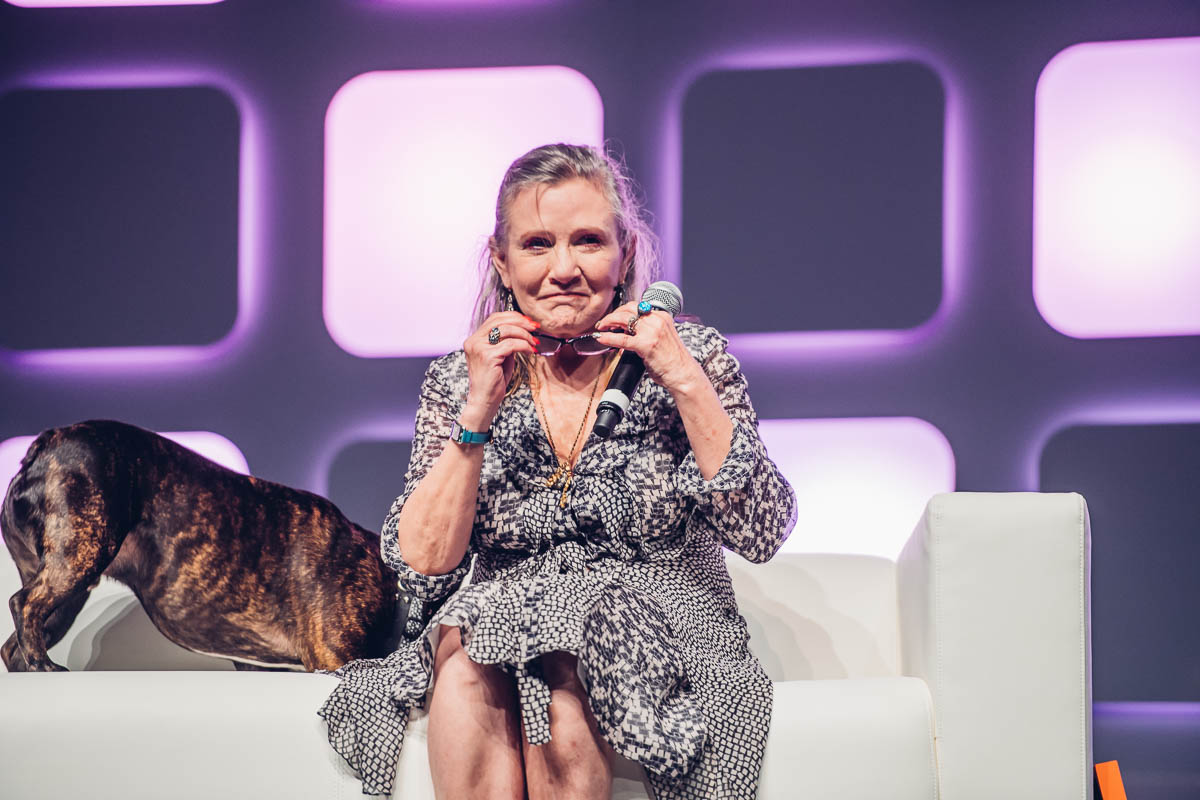 Kris Van de Sande
Carrie Fisher: You'll always be royalty to us.
December 27, 2016
Today came the devastating news of Carrie Fisher's passing. After suffering heart issues on a plane a few days ago, today she passed away to join the endless list of heroes who have impacted our lives in so many different ways. As per her wishes, we are sad to announce she drowned in moonlight, strangled by her own bra.
More than just a beautiful girl in a golden bikini, Carrie Fisher was witty, funny on the spot, and was responsible as a script doctor for some of great now-classic movies like Hook and Sister Act and even The Young Indiana Jones Chronicles. This wasn't later in her career; even on the set of The Empire Strikes Back she punched up her dialogue.
She wasn't your typical role model, but the type that kicks in the door to your heart with a cigarette halfway her mouth, saying something incredibly witty in the process. She was a rule-breaker and created a brighter world because of it.
Carrie had a wonderful relationship with her fans. Sometimes, she would reveal her wicked (and bawdy) sense of humor when she would sign a photograph.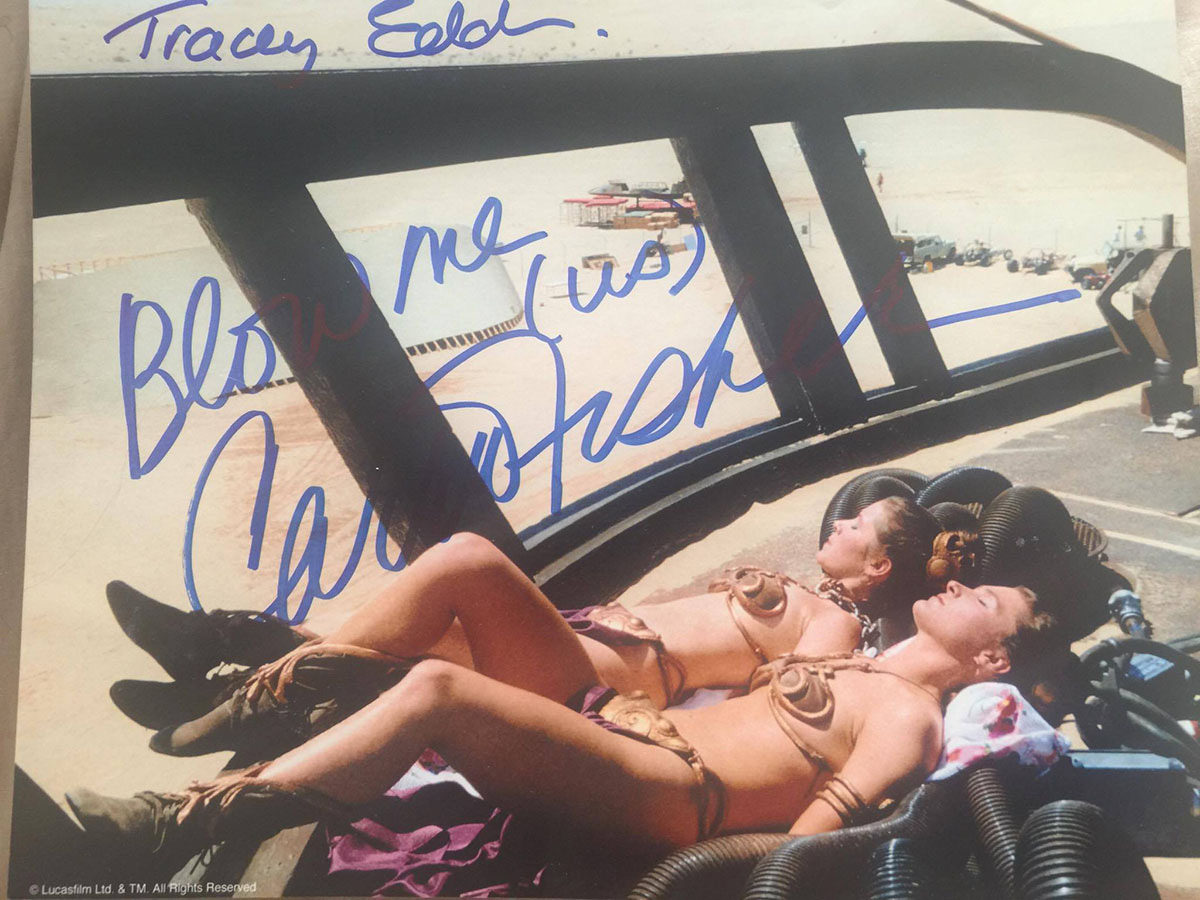 However, she had her fair share of demons, which she not only conquered, but used as the driving force for many of her creations, like her books and stand-up performances.
For those that knew her on any level, she was open, funny, and most of all: kind.
She will be forever missed, and as much more than our collective space mom.