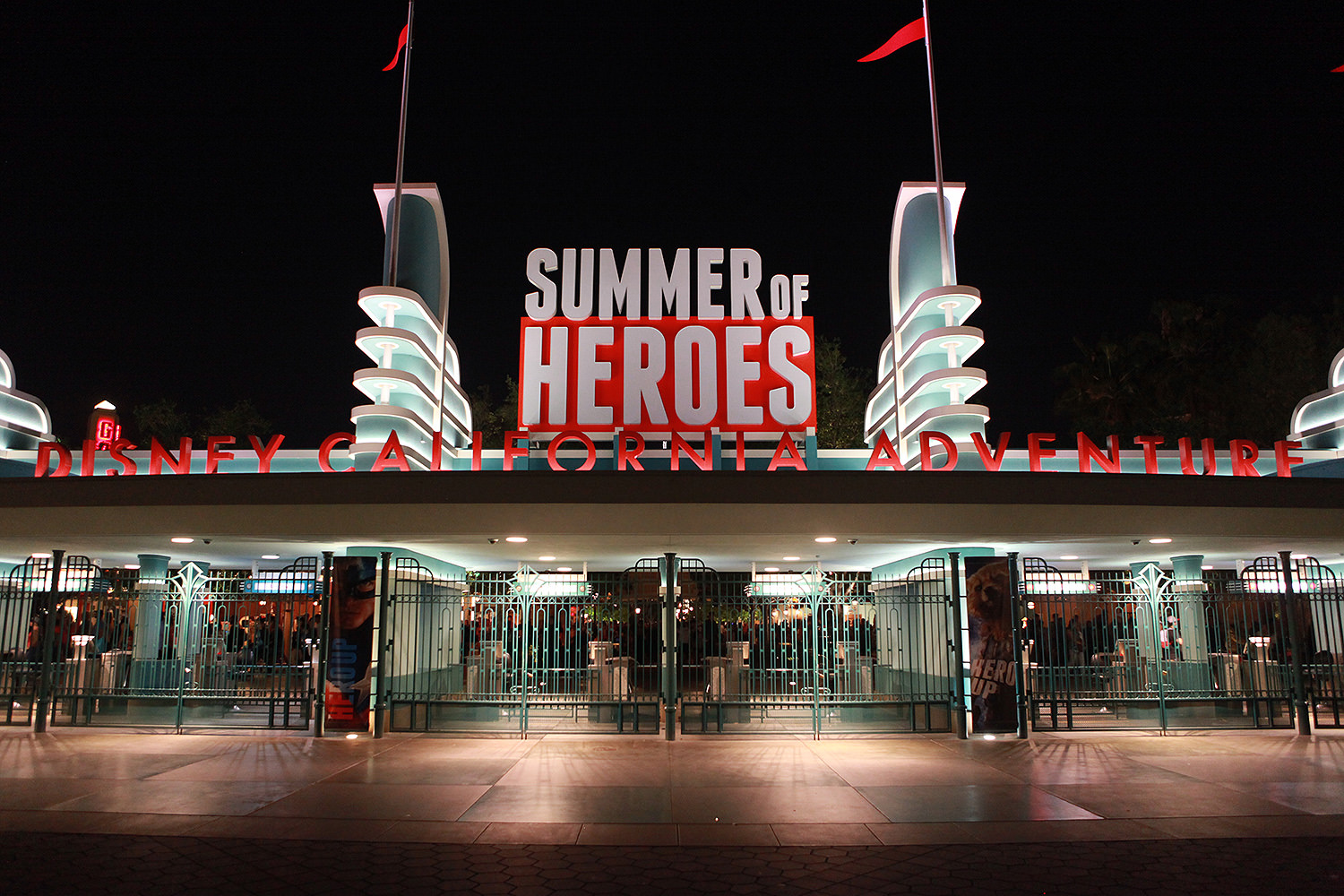 Kris Van de Sande
Disneyland Photo Update: Guardians, Star Wars Land, More…
May 23, 2017
There's a lot going on in the Disneyland Resort right now and it's not just the crowds. In this photo update we'll take a look at the progress of Guardians of the Galaxy: Mission Breakout, just ahead of its grand opening on Saturday, May 27. Also: Star Wars Churros – worth the wait? We'll also take a look at how Star Wars Land is shaping up and check out the new Cars 3 sneak peek, and more!
Next week we'll have a lot more on the new Marvel ride, including our thoughts!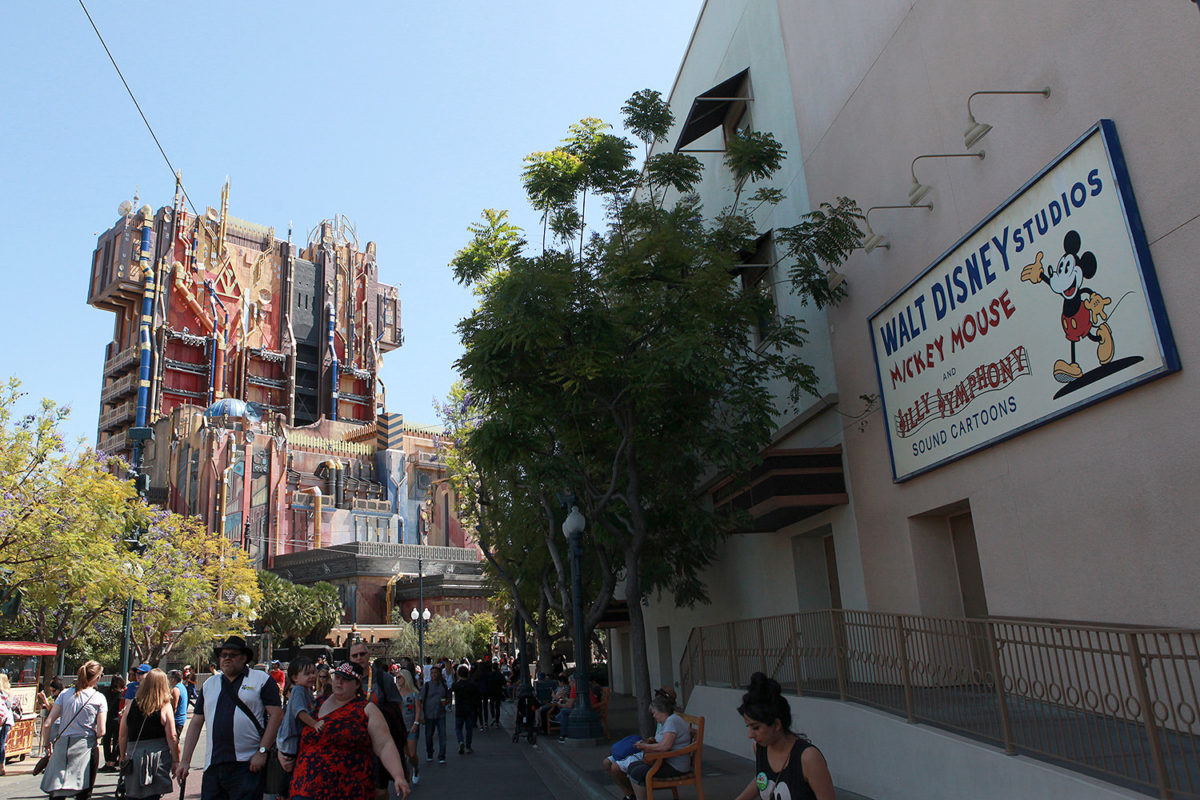 Tivan's Tower of Terror
We'll start with the new Guardians of the Galaxy Mission Breakout attraction opening this weekend. A media preview is scheduled for Thursday night followed by the special event party on Friday night at the high price of $150. While many griped that it was expensive, they also raised concern about the lack of any Annual Passholder previews. Some Cast Members seemed to be shut out of previews as well but some others got to preview the attraction this week; but reasons behind a lack of a proper preview could just be the cost of opening an attraction by Memorial Day Weekend in the short time frame they were given. The Friday night party, by the way, DID sell out, which tells Disney that they're doing something right. Hopefully the event is exclusive enough for those who bought tickets and worth their while. If all goes well, we'll probably be seeing a lot more events like that for every new opening.
Getting back to the new tower, warning signs have popped up giving guests some idea of what to expect in the attraction. It reads:
"Welcome to your VIP Tour of the Tivan Collection including a special viewing of the Guardians of the Galaxy! Be advised that your tour aboard our Gantry Lift System features high speed drops and sudden stops as well as occasional loud noises from some of our creatures."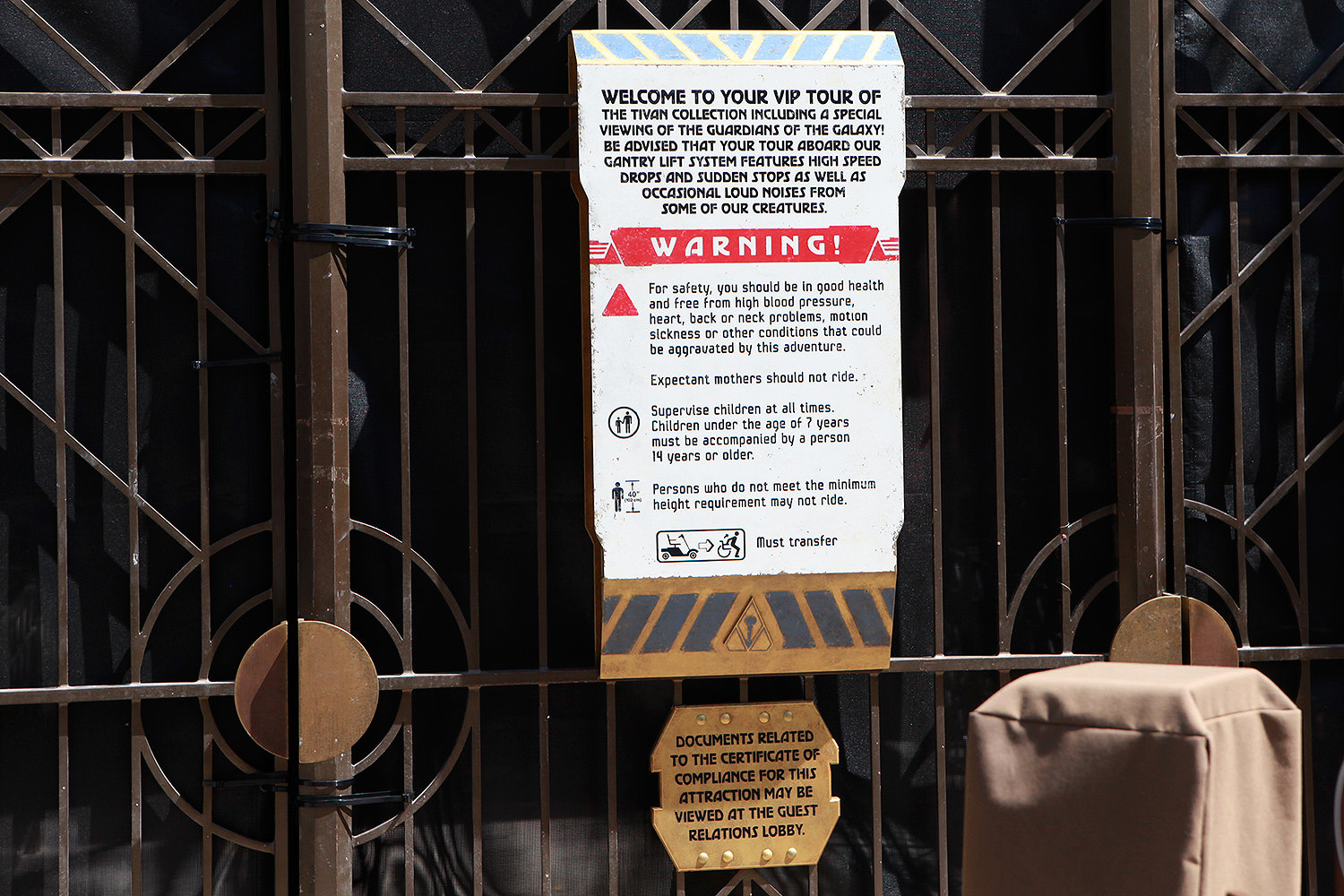 Signage has appeared and the ride has been in technical rehearsal mode some cast members, with many nighttime lighting effects also getting tweaked after hours.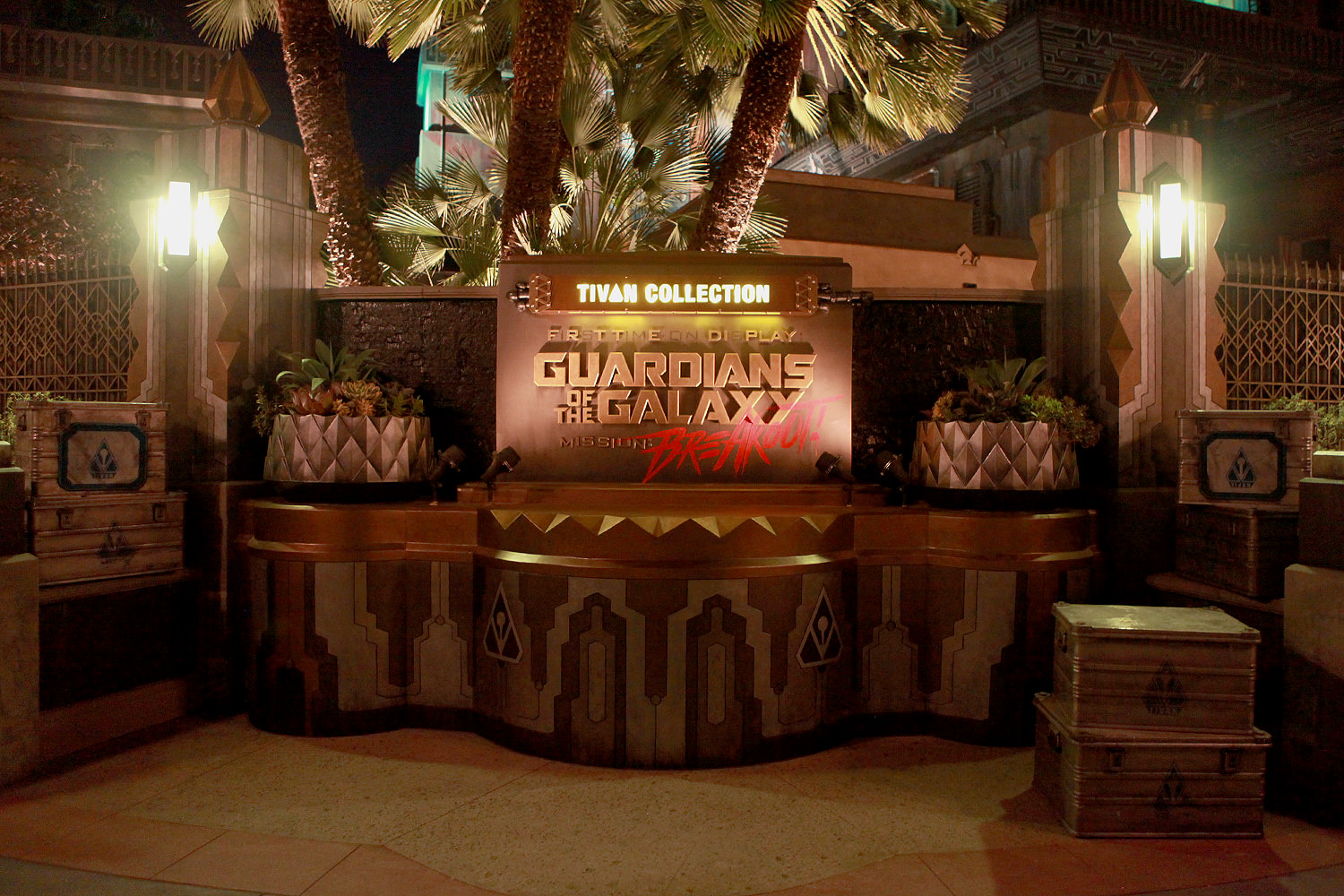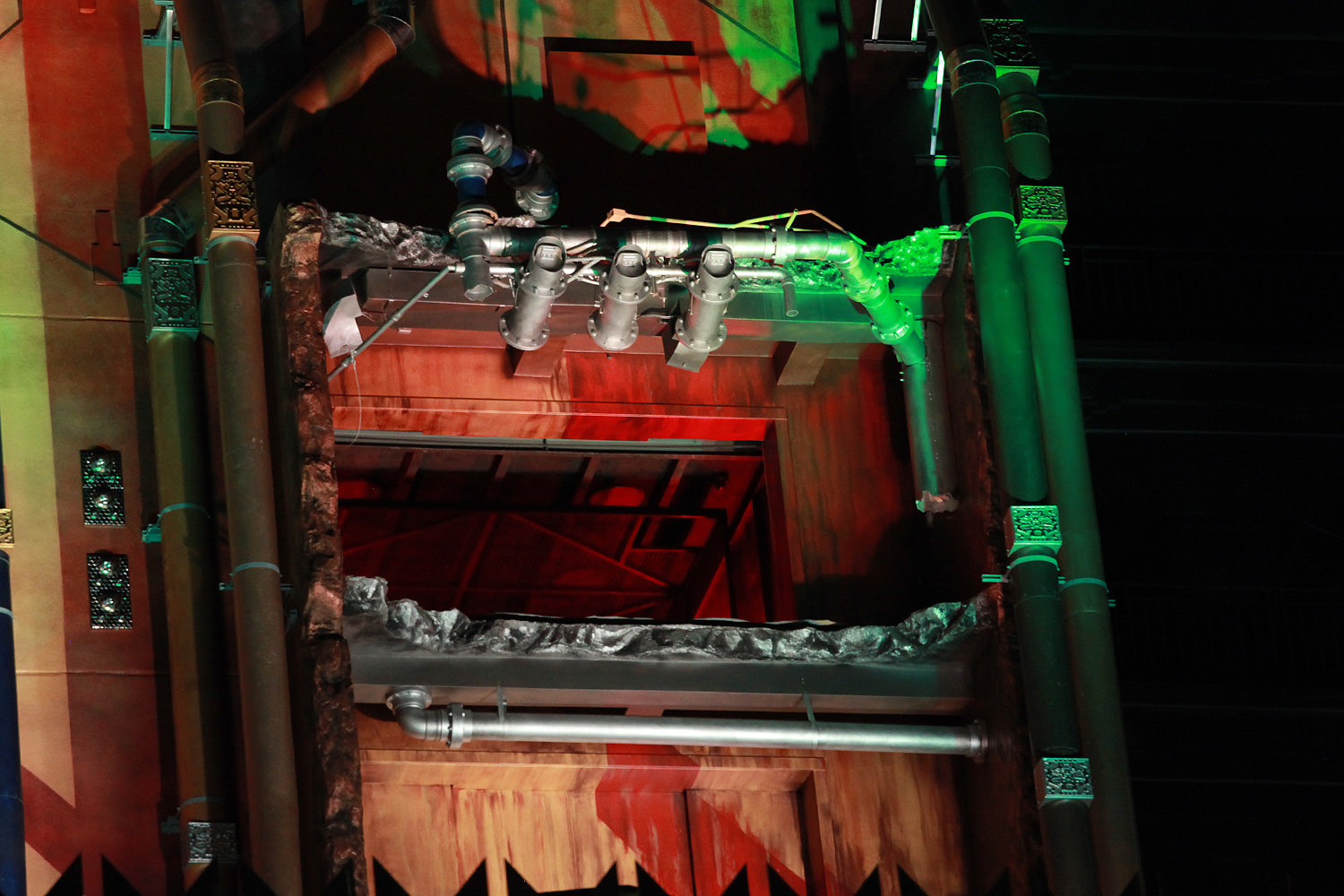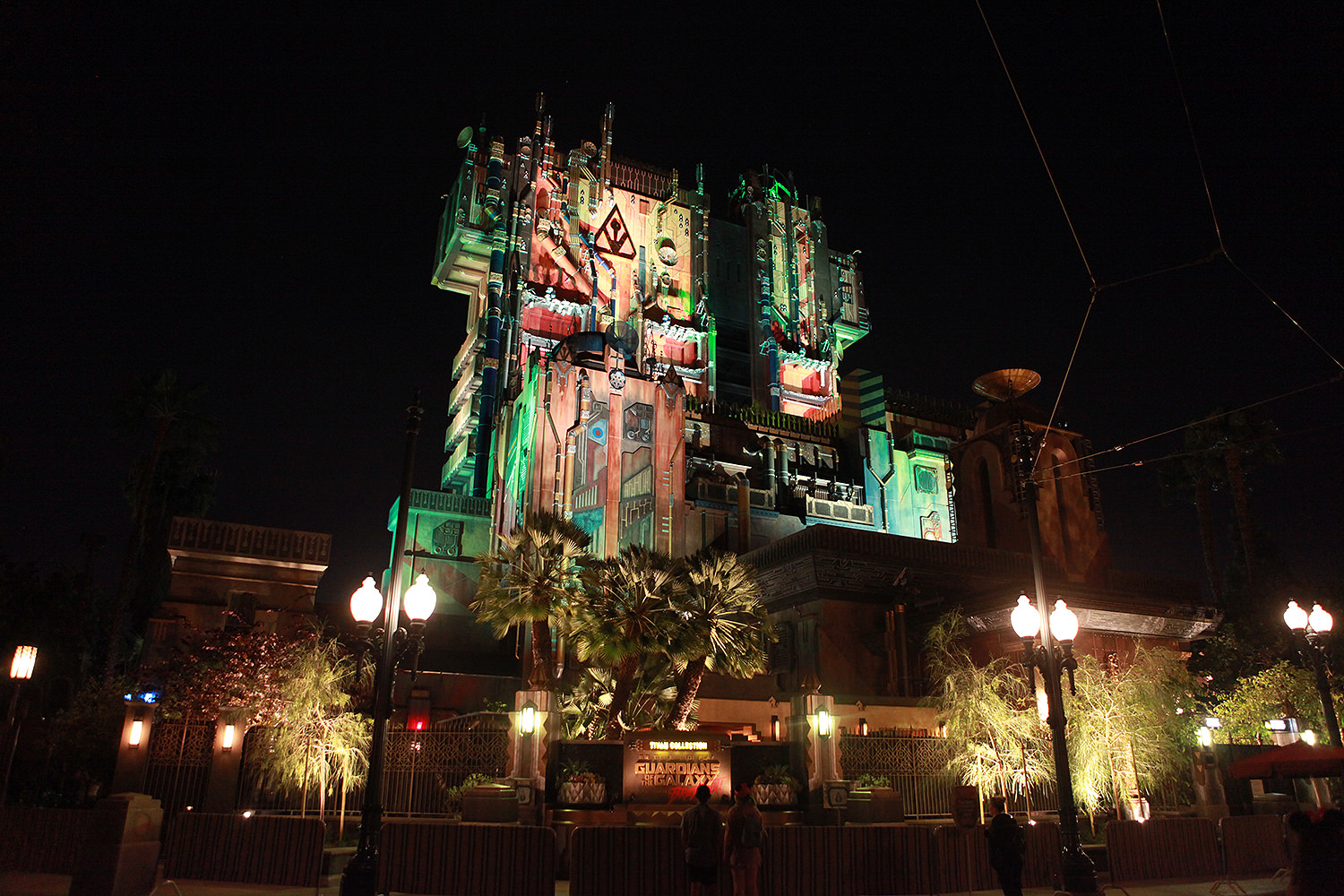 As cool as it looks, this will take some getting used to!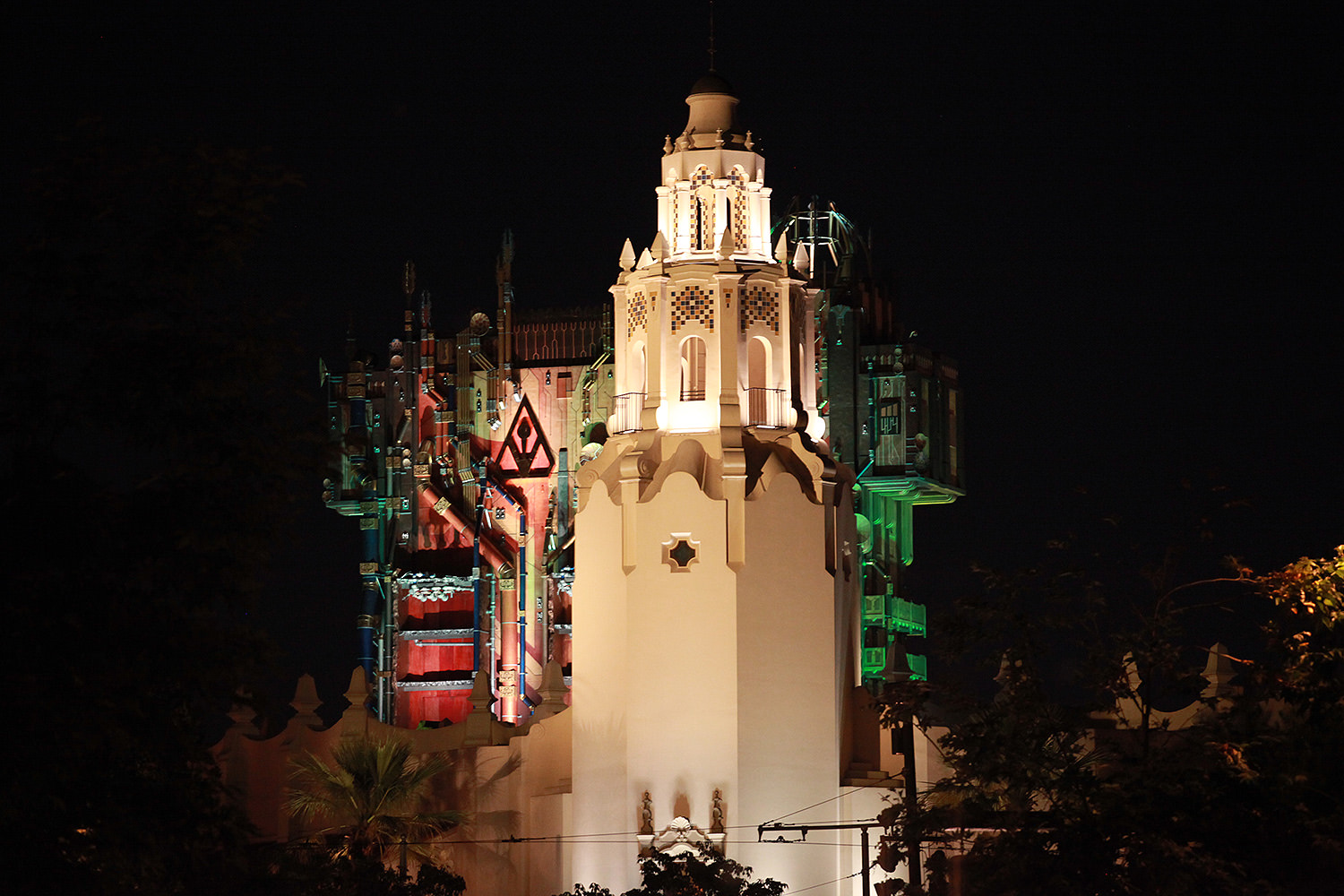 Lighting effects test: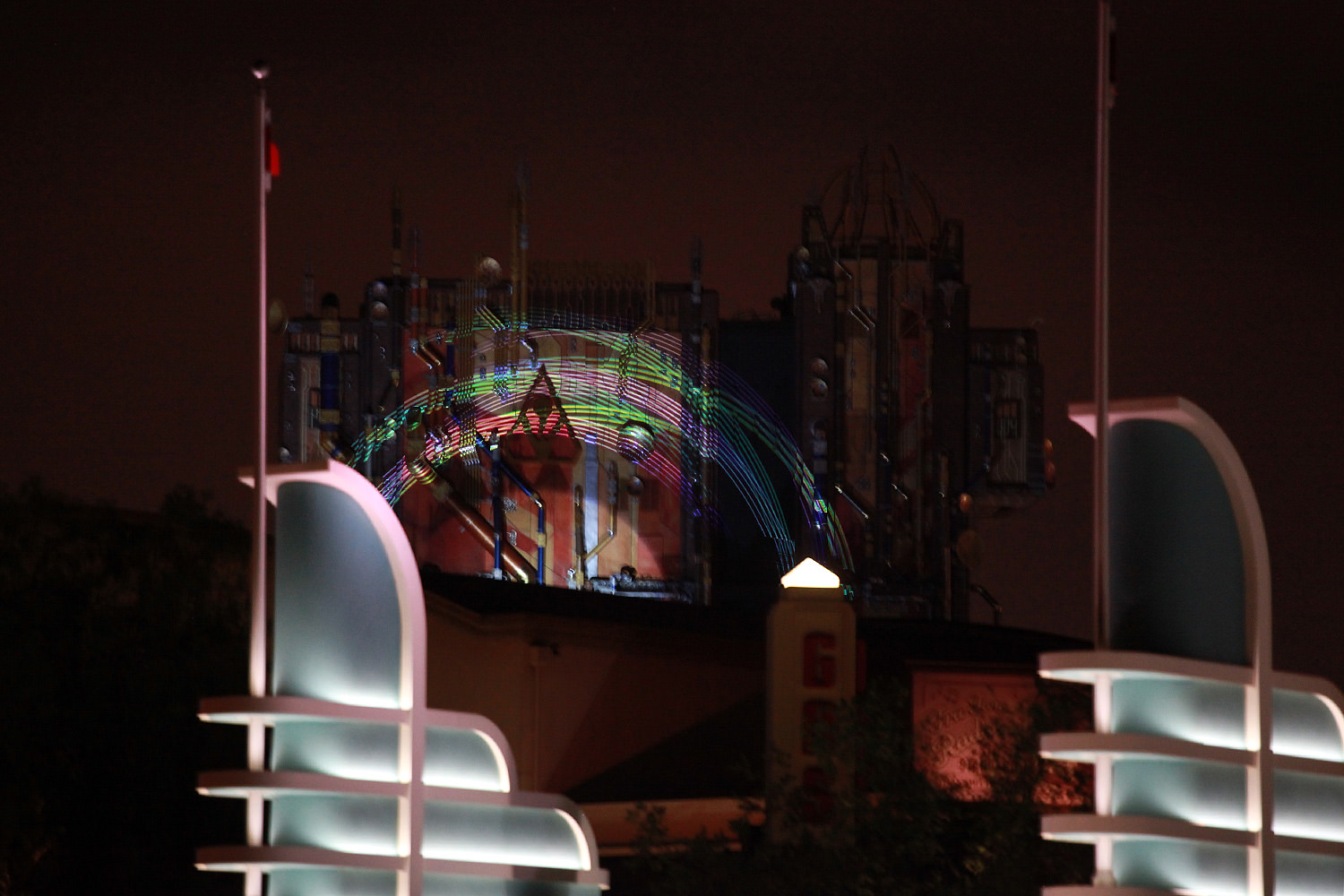 CARS 3 SNEAK PEEK
Ka-Chow, there's another Pixar CARS film racing to the screen this summer and you can catch a glimpse of it at the Bug's Life Theater next to Cars Land. The extend scene introduces us to Miss Fritter, a school bus that faces against Lightning McQueen and Cruz Ramirez. It's a fun scene and like all Pixar films, looks fantastic. I actually enjoyed Cars 2 (yeah yeah!) so I'm looking forward to where this next installment takes us.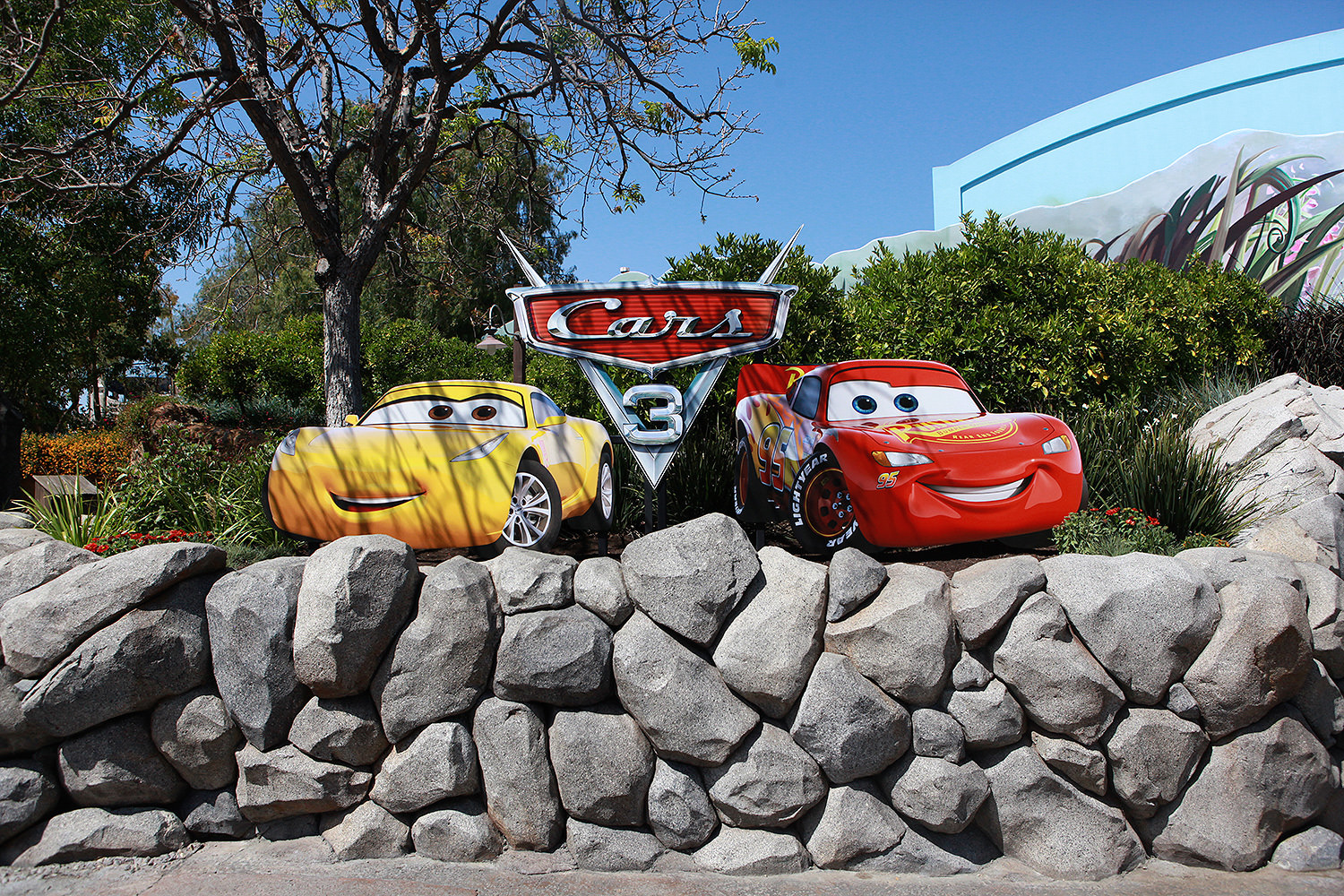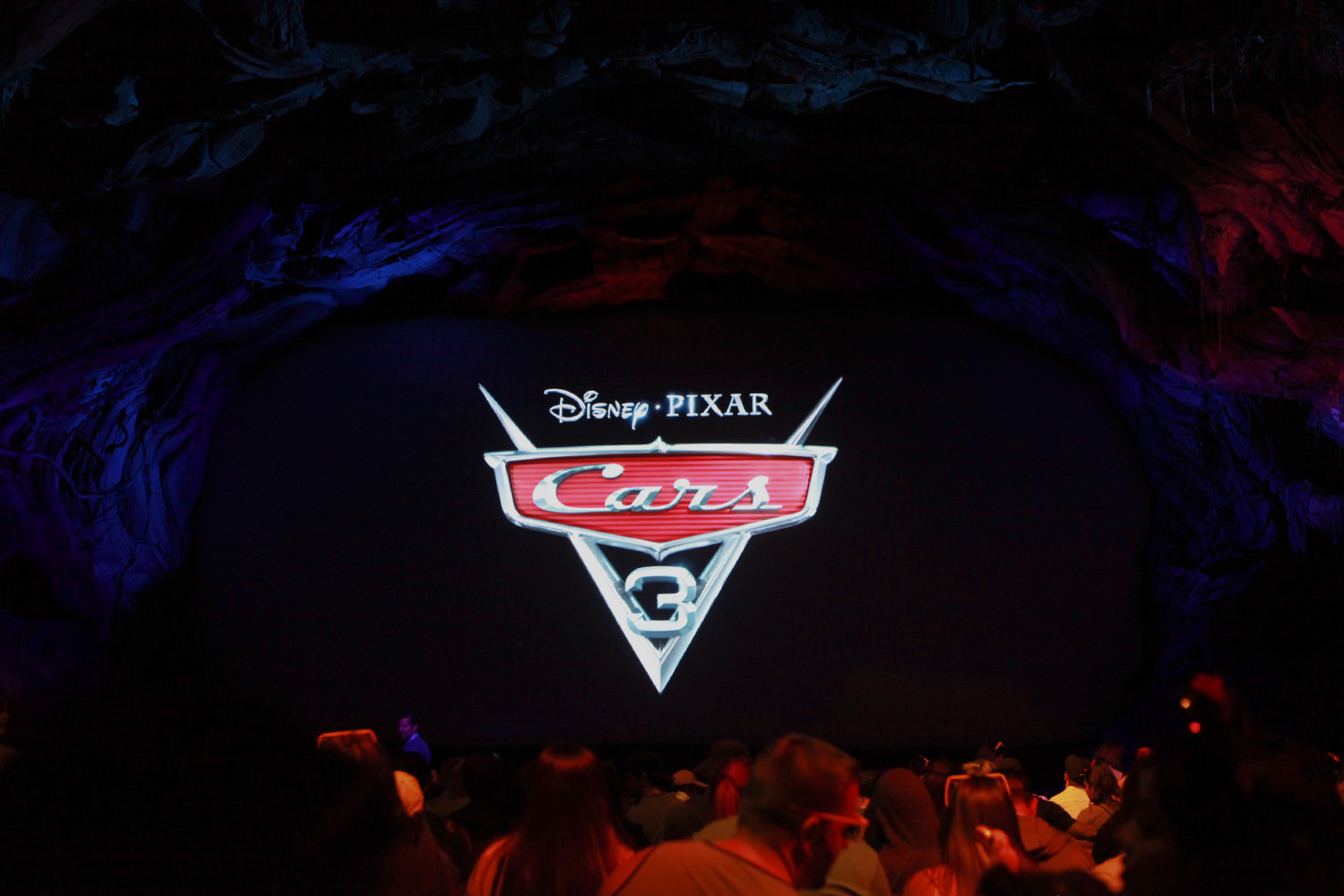 Star Wars Churros
Big news from Tomorrowland are the new red and blue churros! While they aren't specially flavored, guests are lining up 20-30 minutes to have their Instagram moment. While the unique churros are great, we need to get the same lightsaber wrappers that can be found in Florida, Hong Kong, and Tokyo. As they are, they're just colored churros with generic wrappers.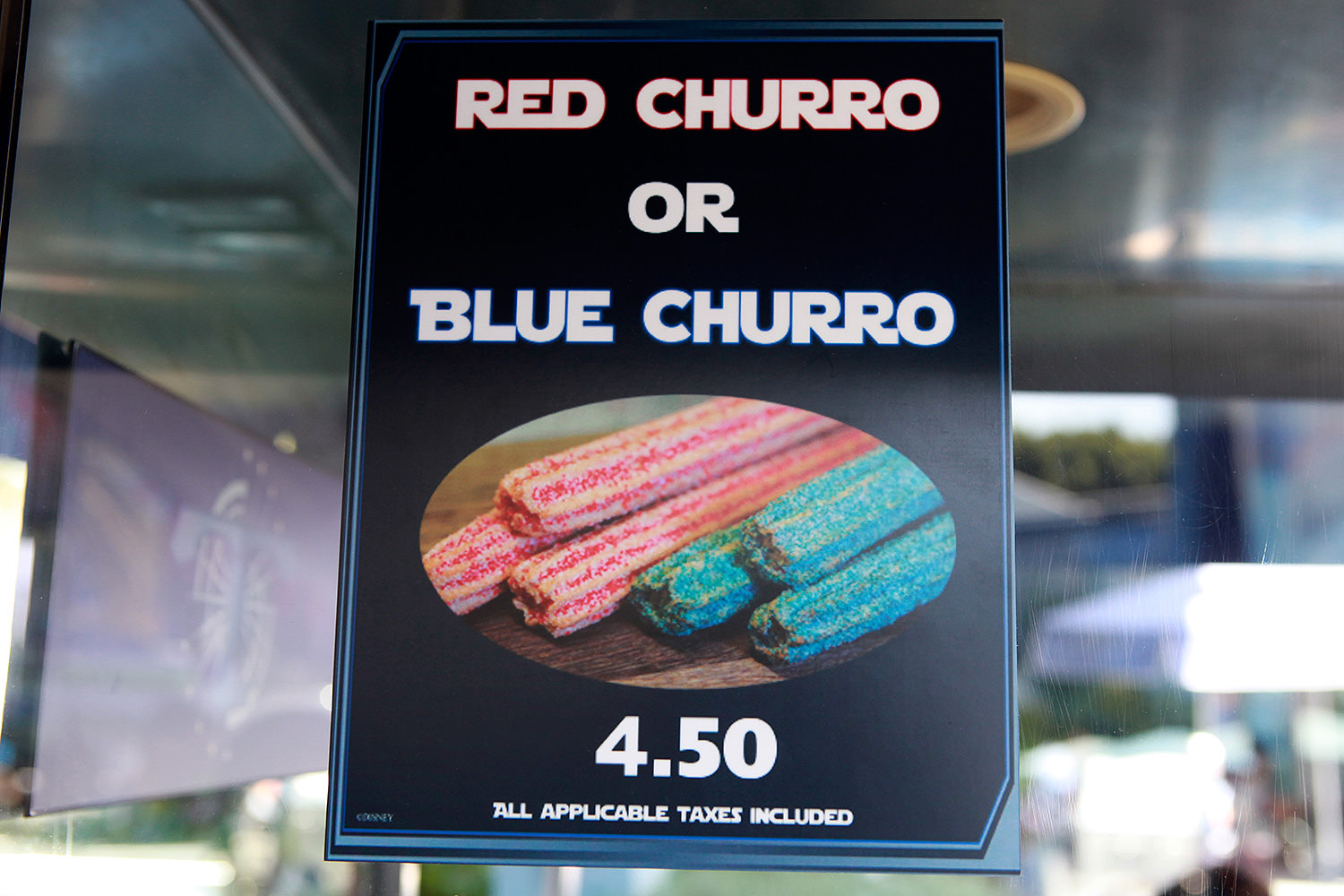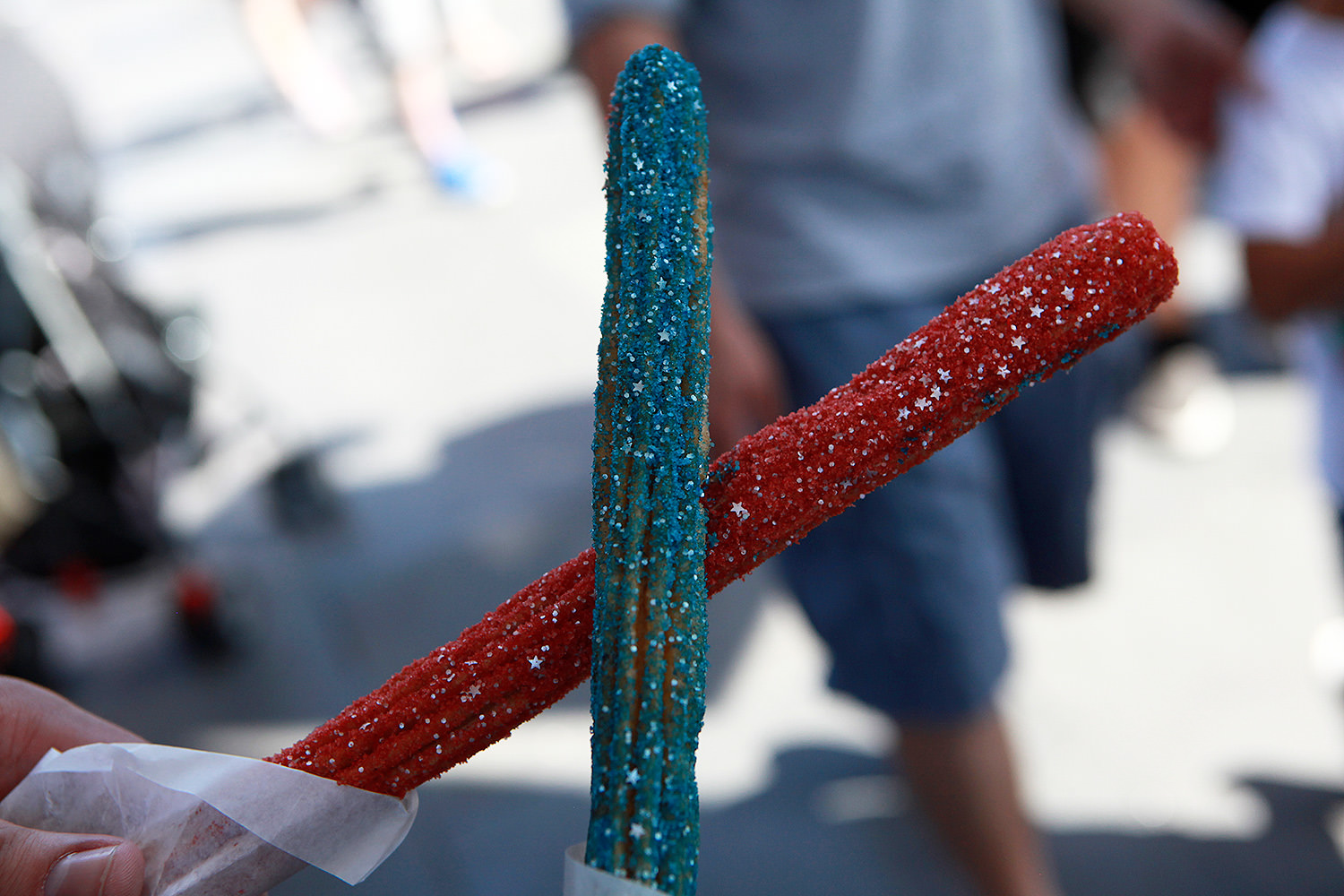 Star Wars Land Progress
With an opening target of 2019, Star Wars Land in Anaheim is going at a rapid pace. We visited Disney's Hollywood Studios recently (report still to come) and they are light years behind.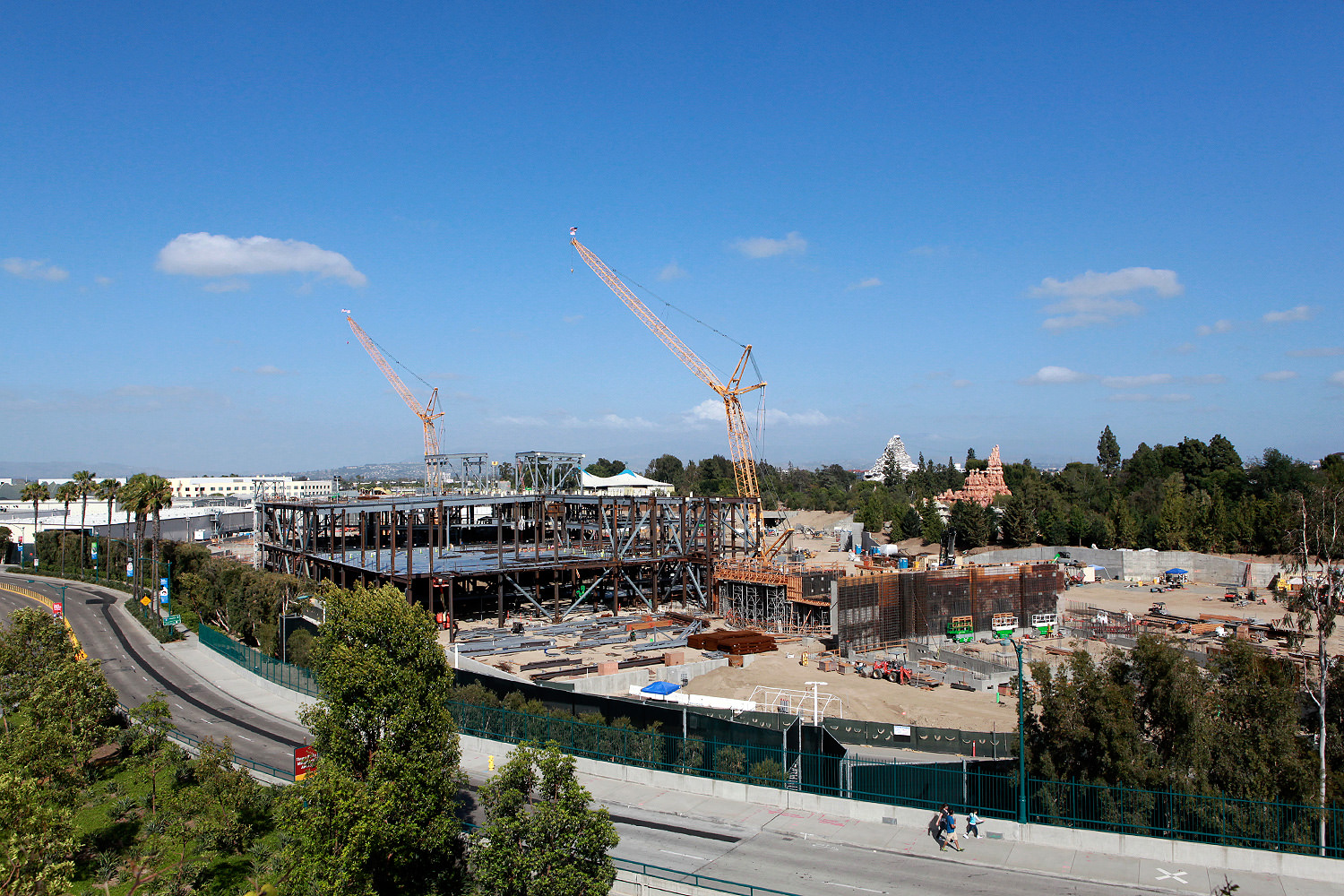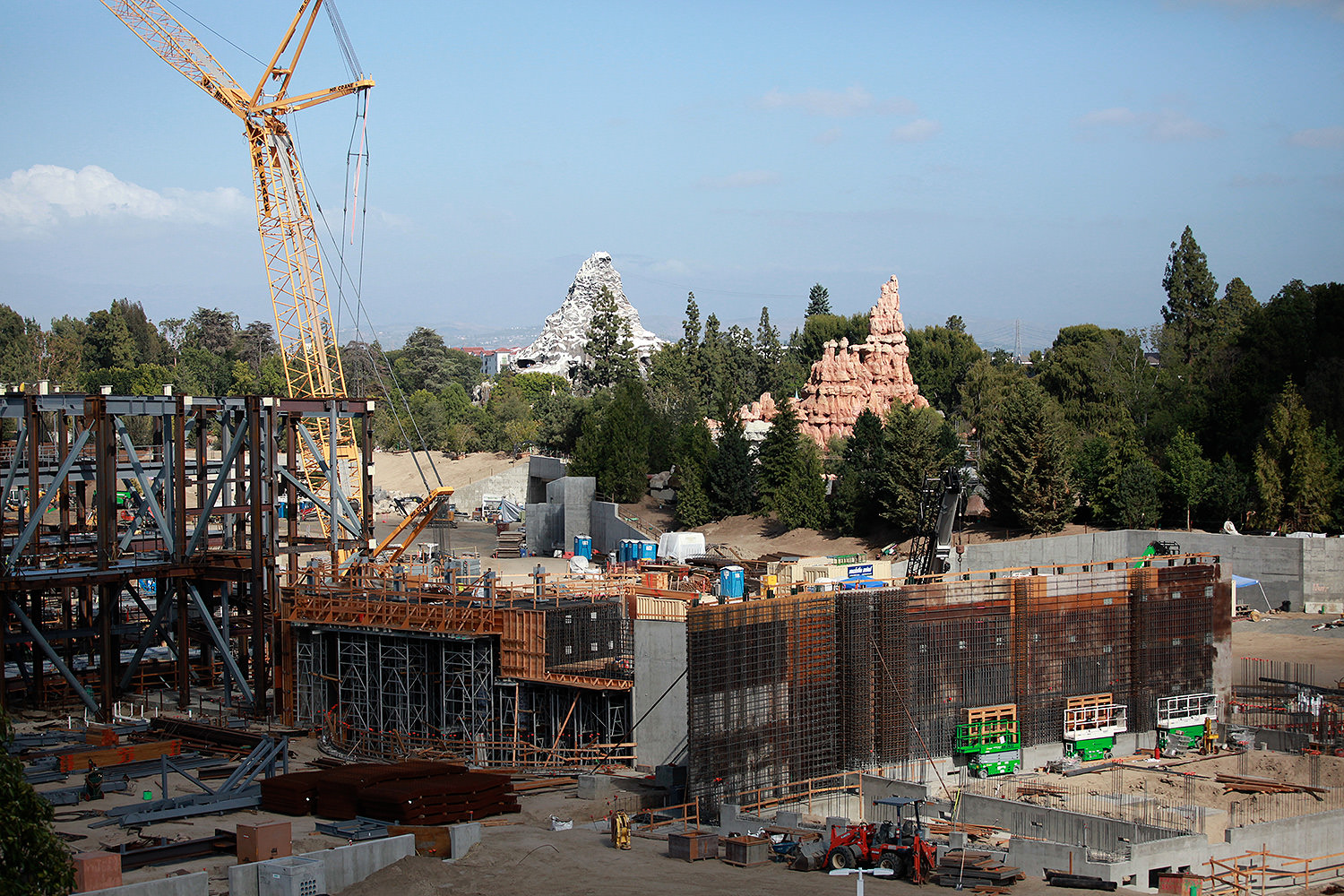 Star Wars 40
Lastly, we'll take a look at some new items that popped up at Star Trader celebrating Star Wars 40th' Anniversary coming up. T-shirts, hats, drink containers, prints, and an exclusive ornament set are just some of the items you can find.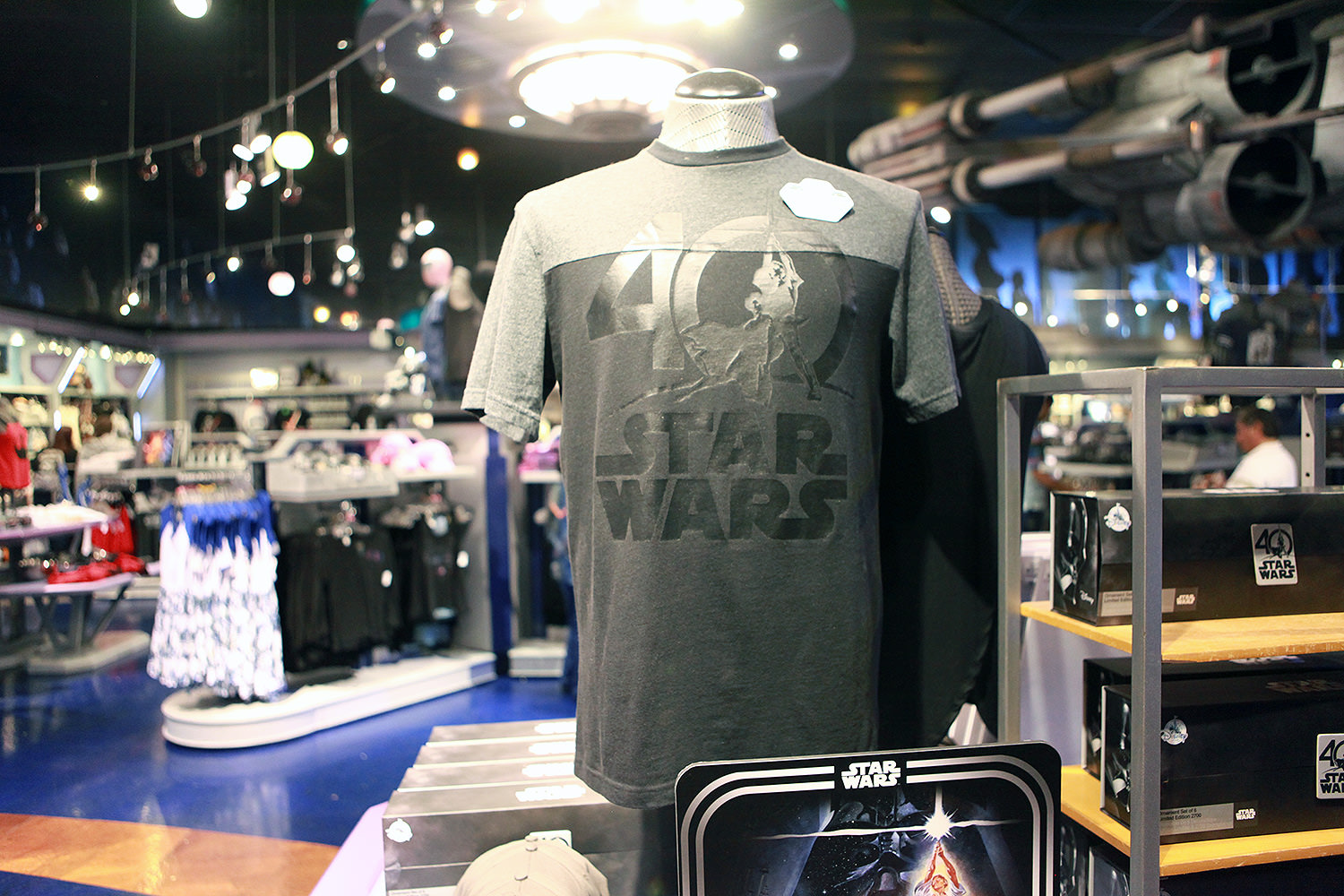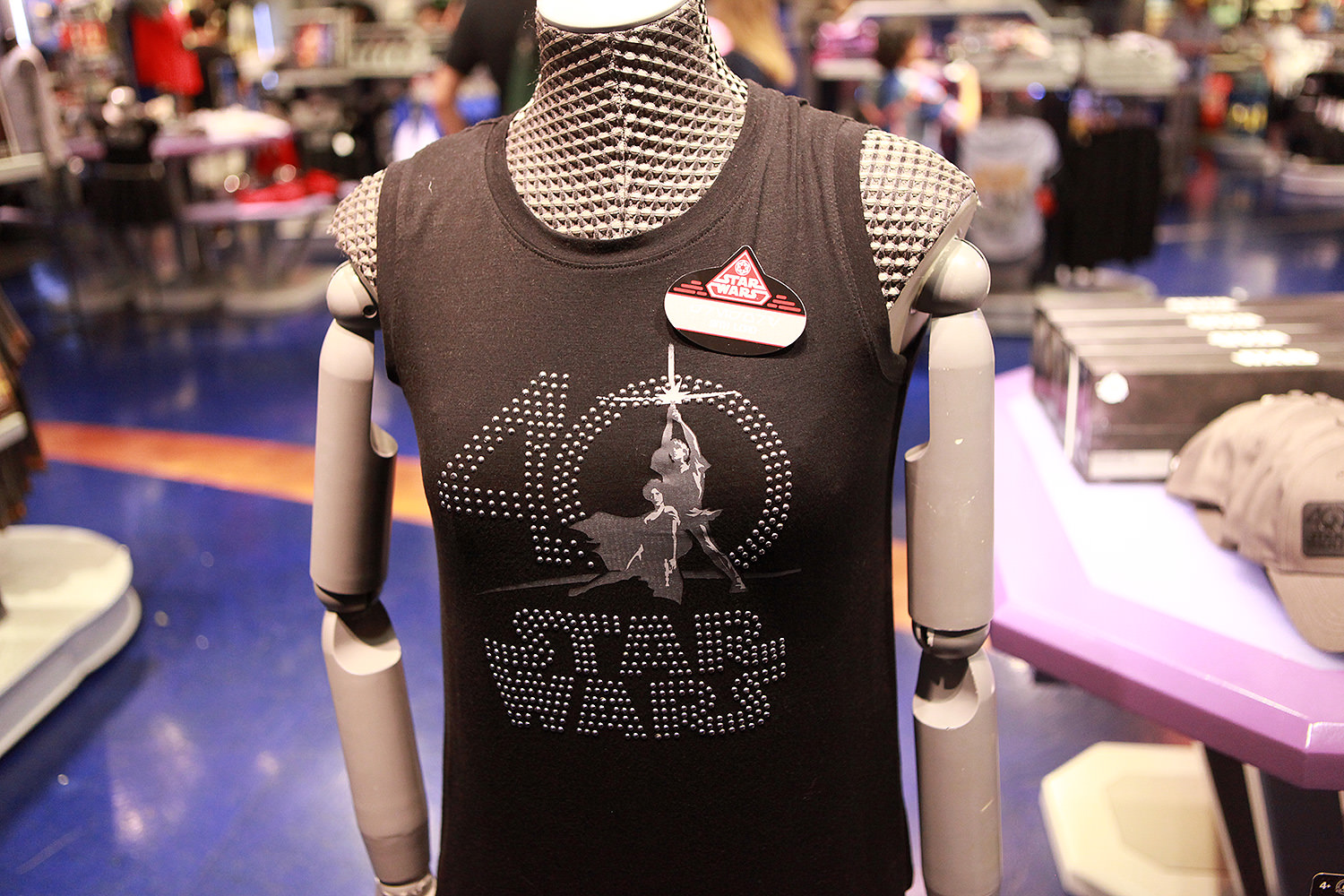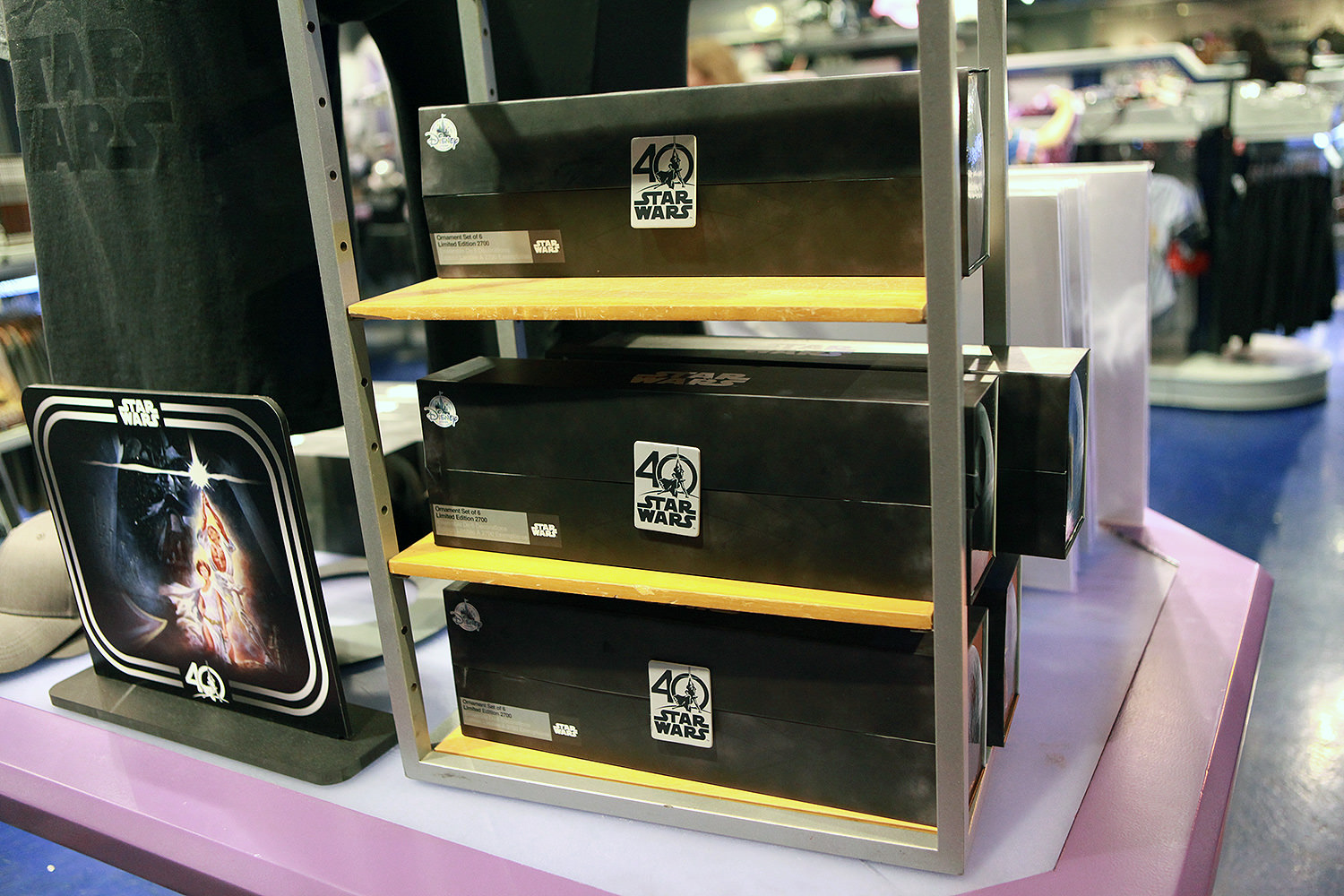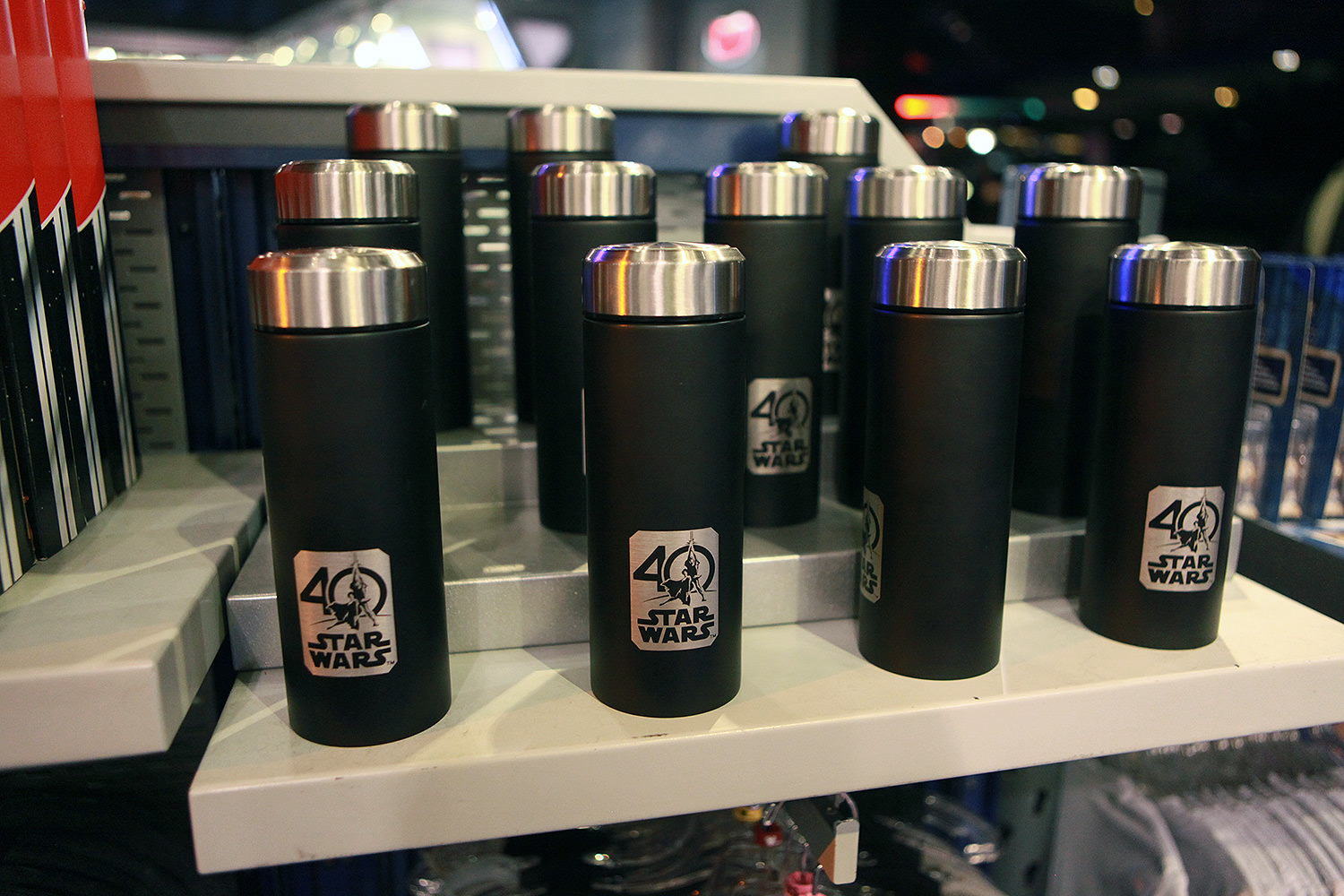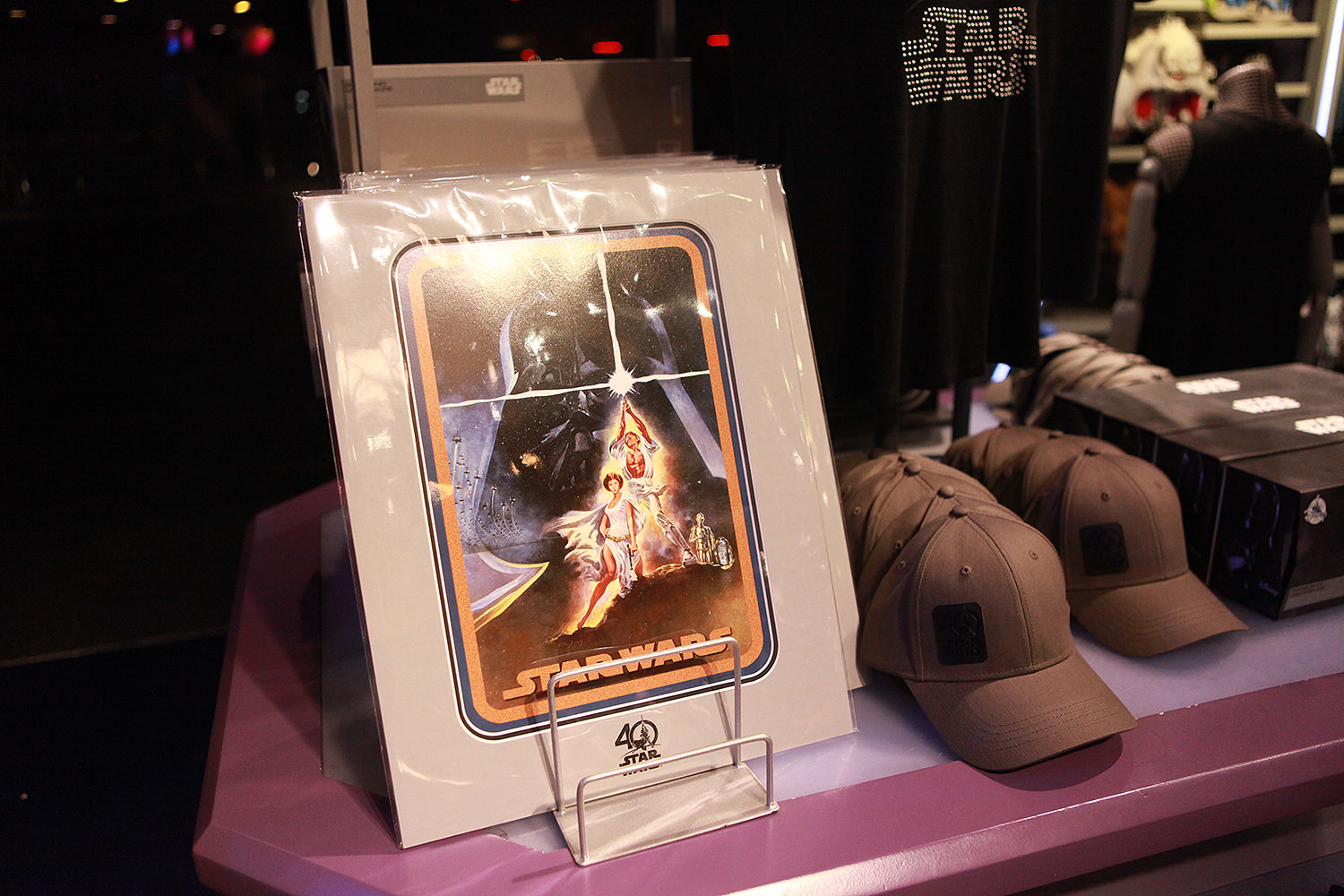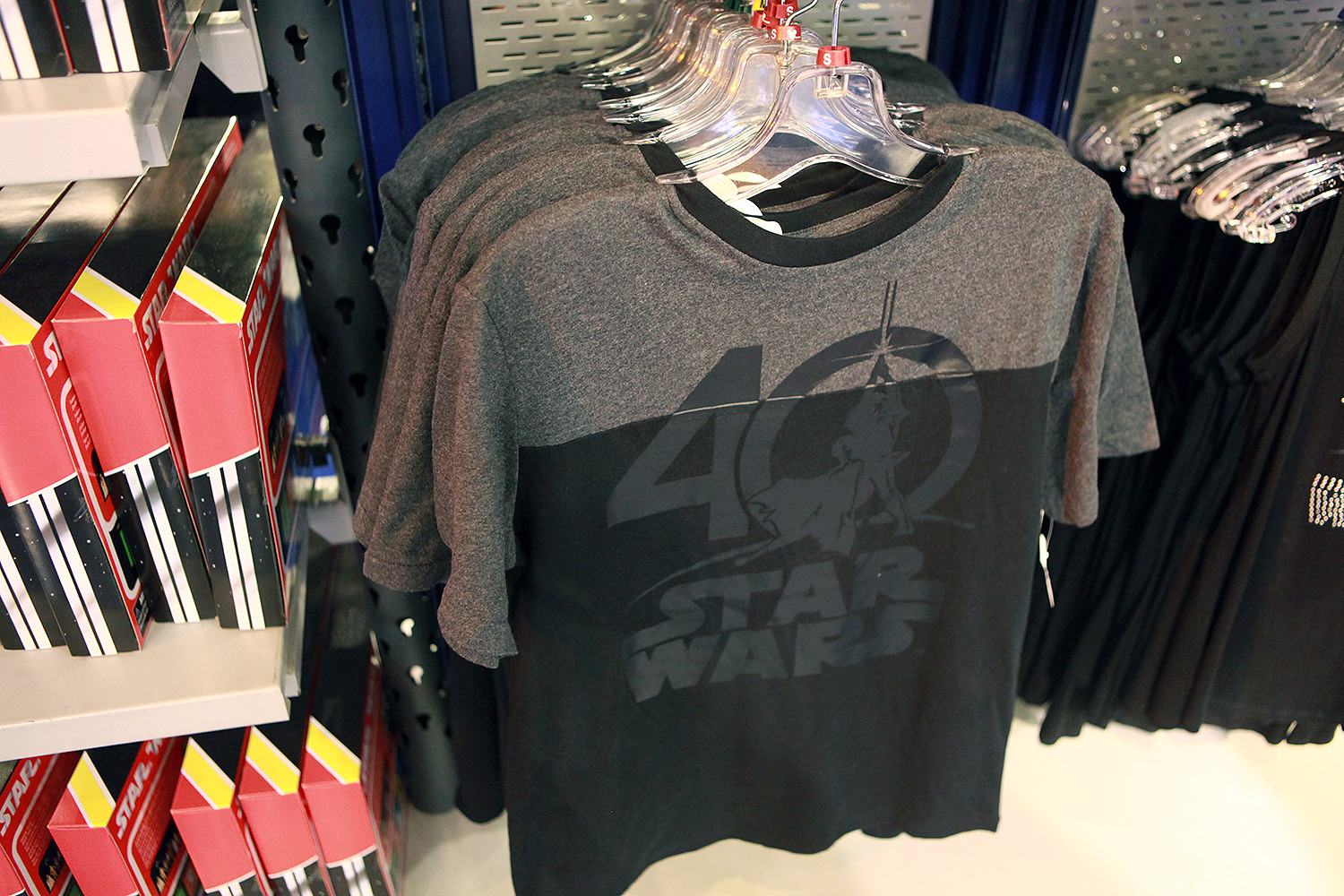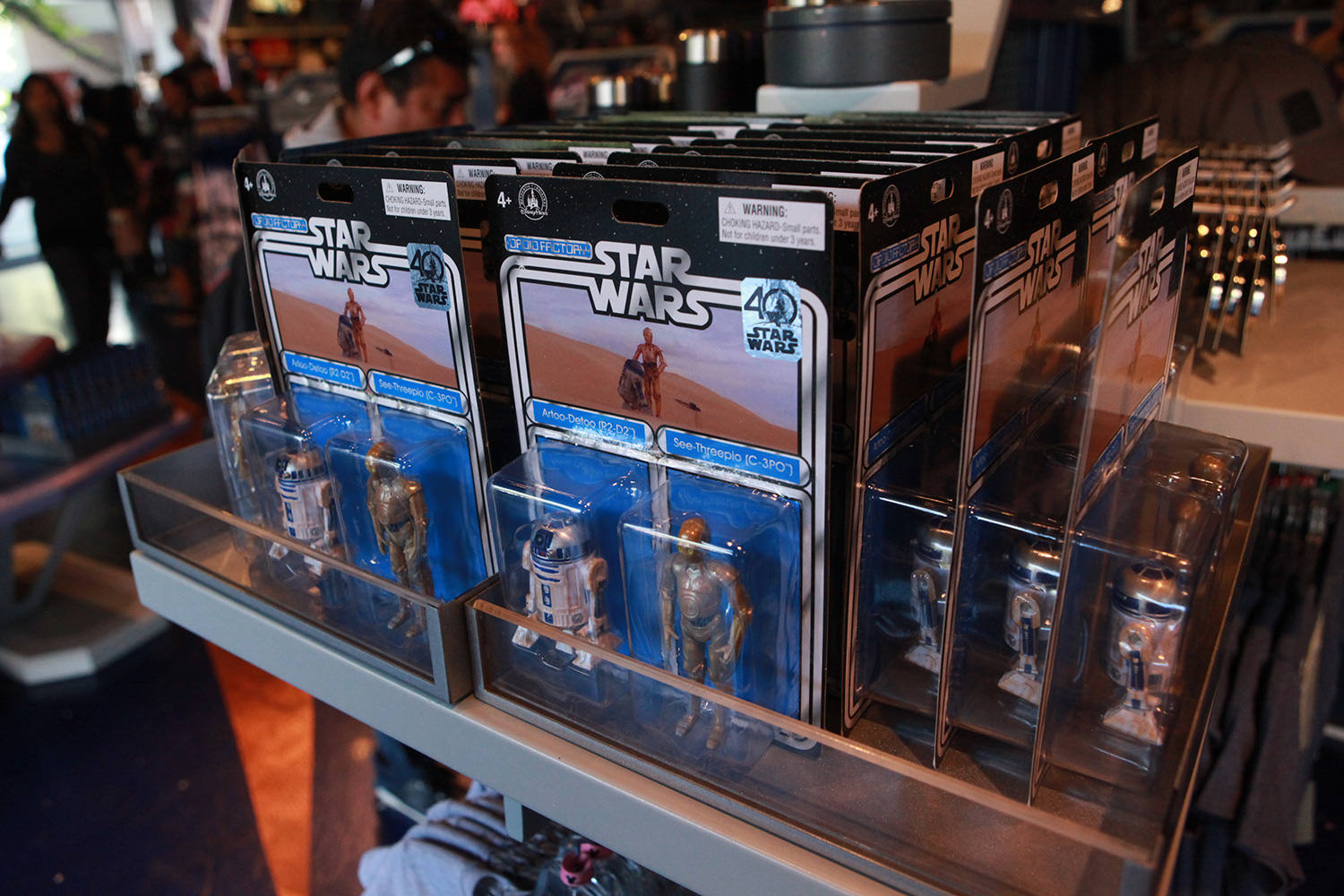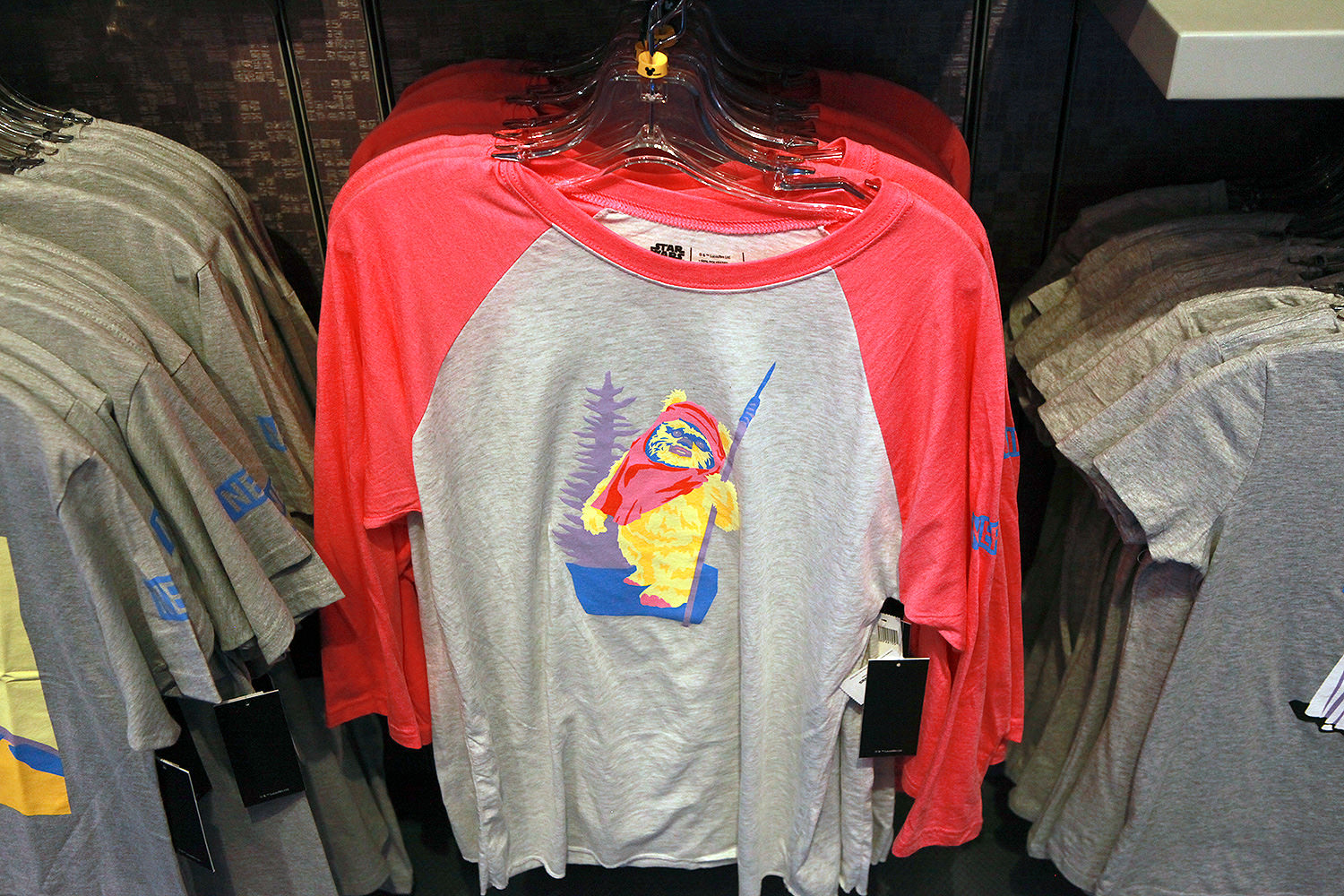 That's it for now! We'll see you at Summer of Heroes!
Photography by David Yeh