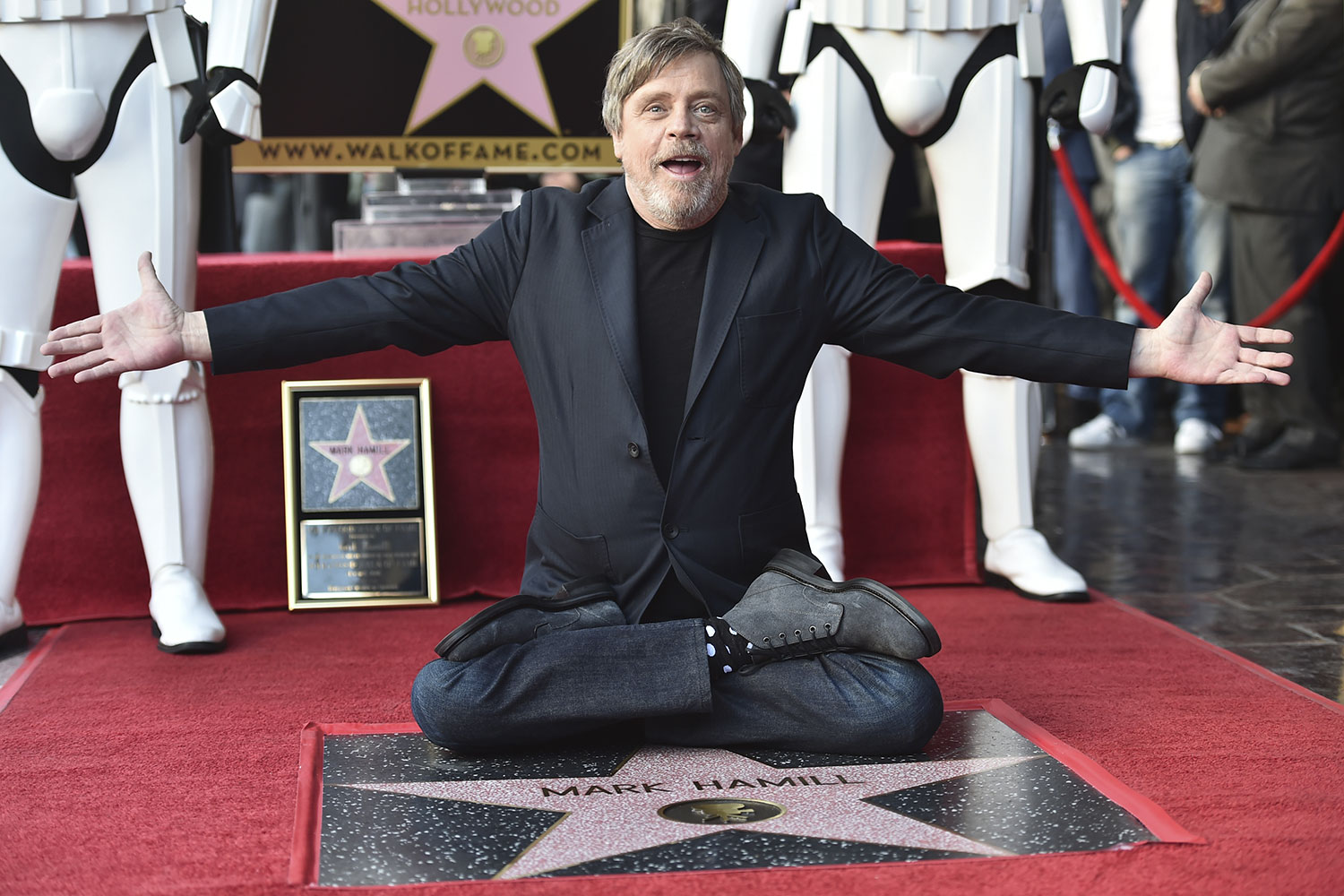 Mark Hamill Receives His Star
Mark Hamill. What's to be said that hasn't already been said? He's an icon. A treasure. A legend. Anyone who knows his name adores him and today, he FINALLY got his Star on the Hollywood Walk of Fame! Yes, FINALLY. Mark Hamill was honored with the 2,630th (but who's counting?) star in front of the El Capitan Theatre. Celebrating with him was his family and special guests Harrison Ford, George Lucas, Billie Lourd, Kelly Marie Tran, R2-D2, and a pair of Stormtroopers.
Let's all bask and celebrate all things Mark Hamill (and Star Wars) on this Jedi Day.