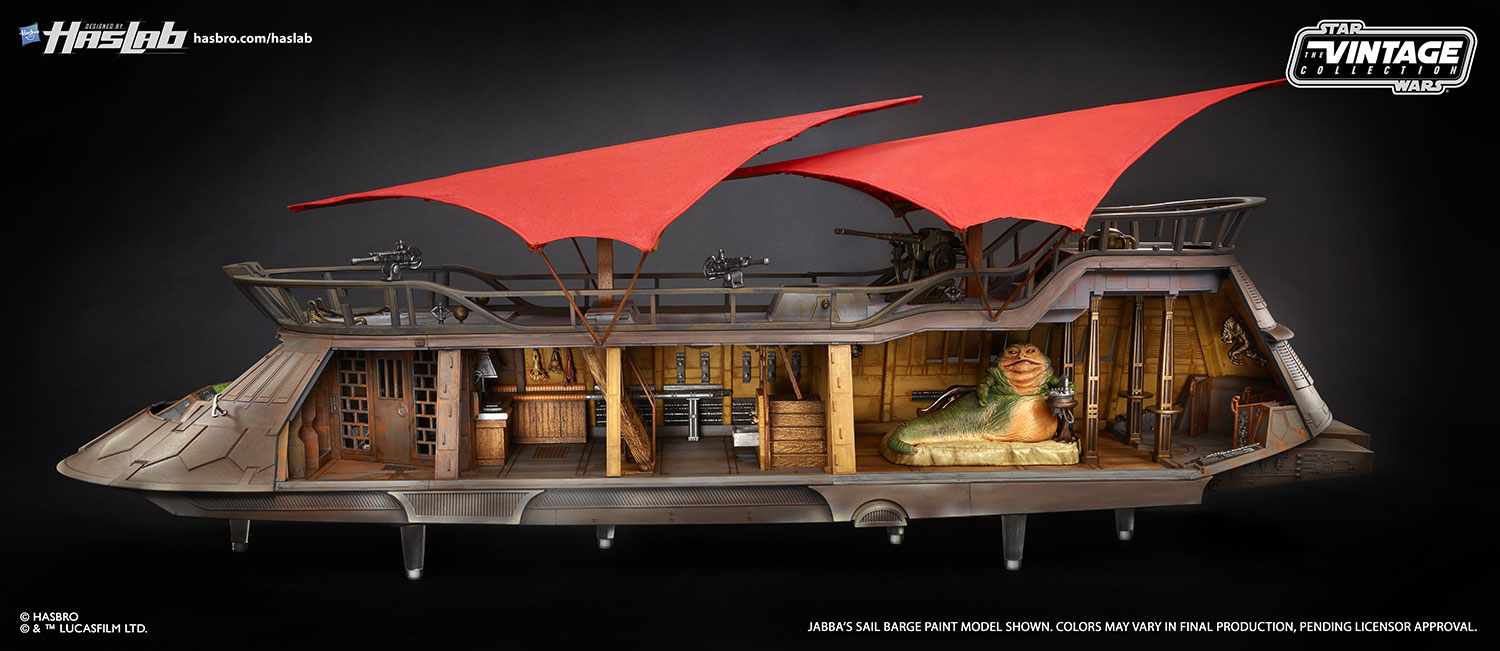 David Yeh
HasLab: Jabba's The Khetanna in Full Color
March 21, 2018
With only 13 more days left to BACK THE BARGE, HasLab has released new color photos of The Khetanna as well as the packaging for the included Yak Face (or Saelt Marae) figure, which is kind of a must-have for hard core collectors. As of this writing, HasLab has 2,964 backers of the 5,000 needed. Once again, you'll have until April 3rd to make your commitment and $499.99 (which includes shipping). Sign up at HasLab and check out the photos in all of its painted glory below.
Pictured with the Barge are Vizam, Weequay Skiff Master, and Gamorrean Guard. All three figures are not included with the barge. The Klaatu figure seen in these photos should see a release in 2019.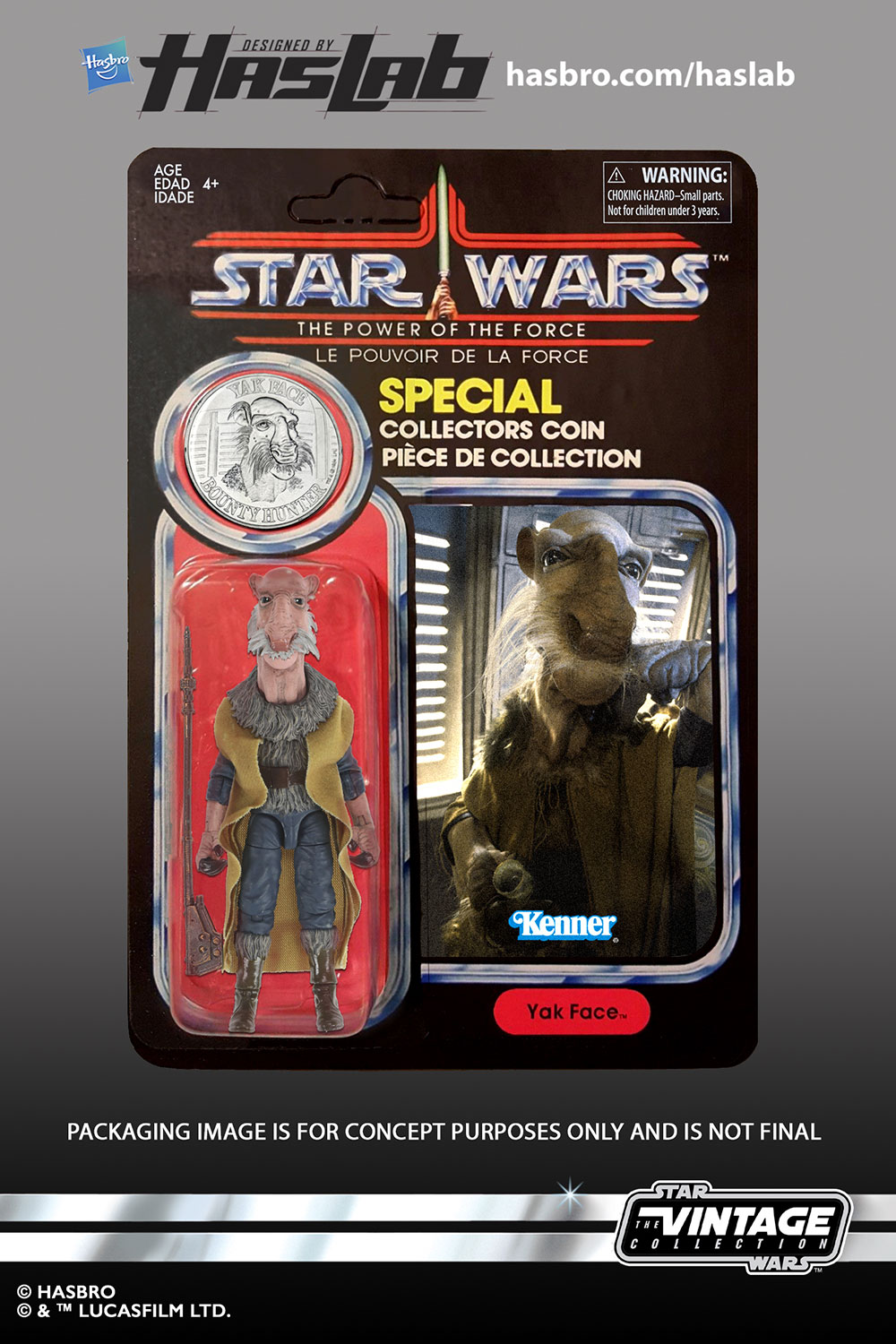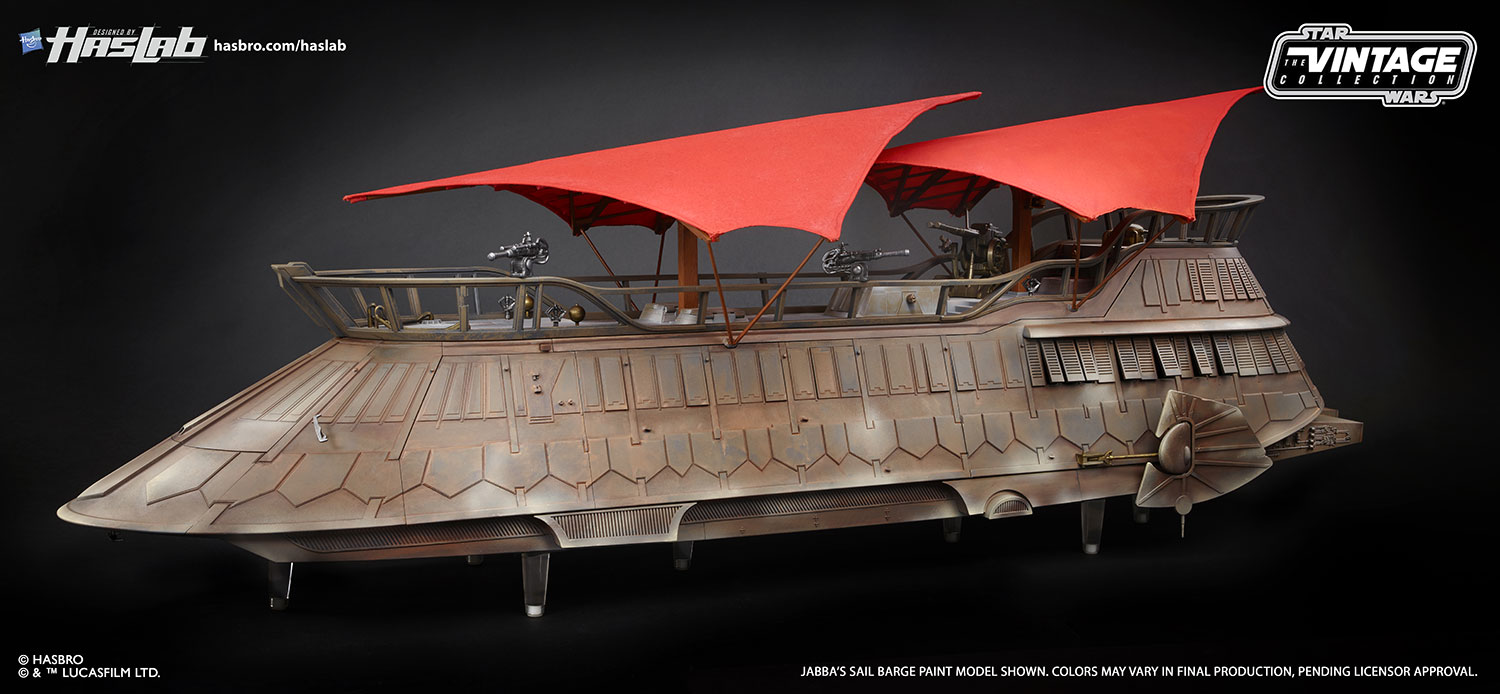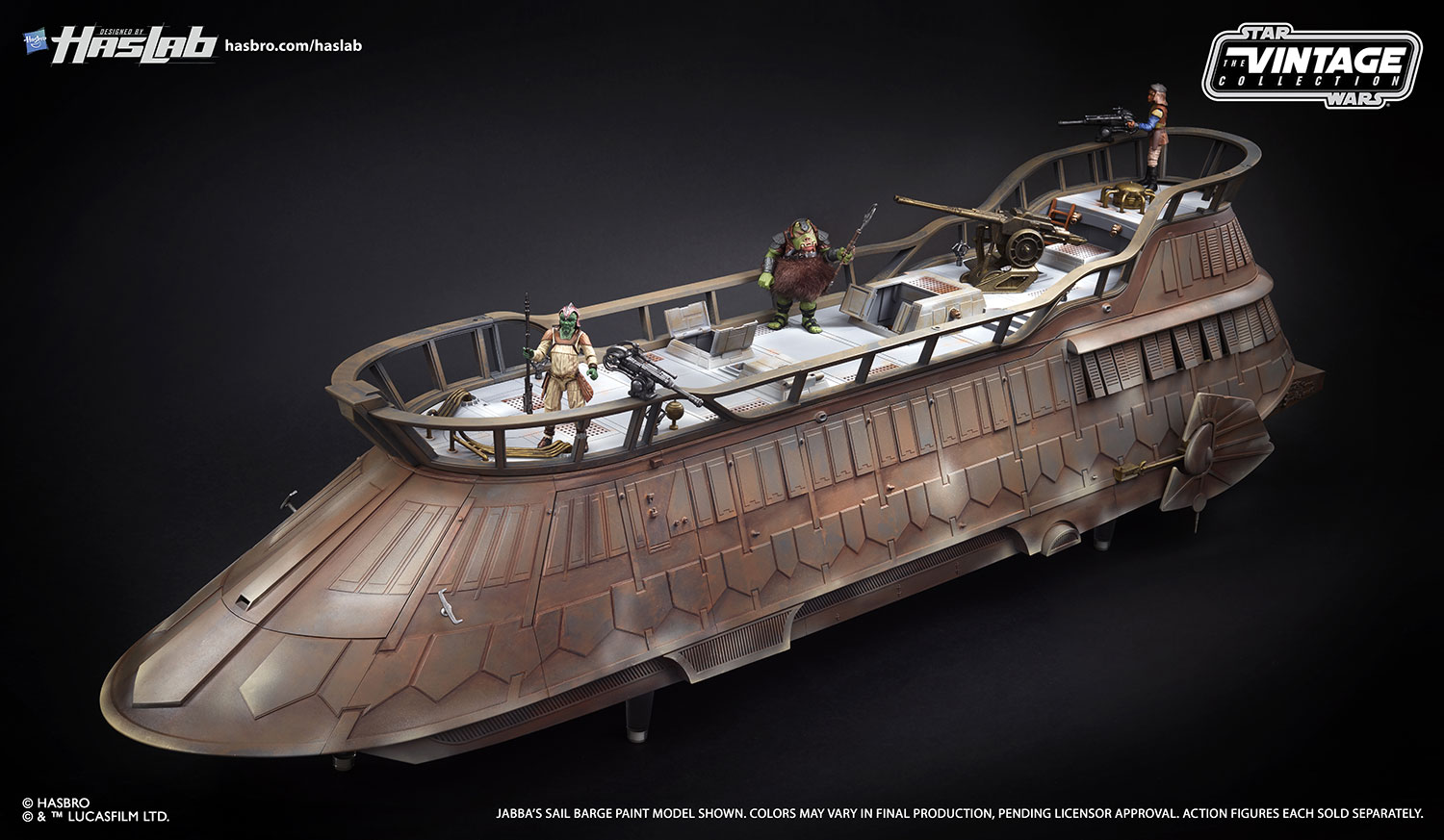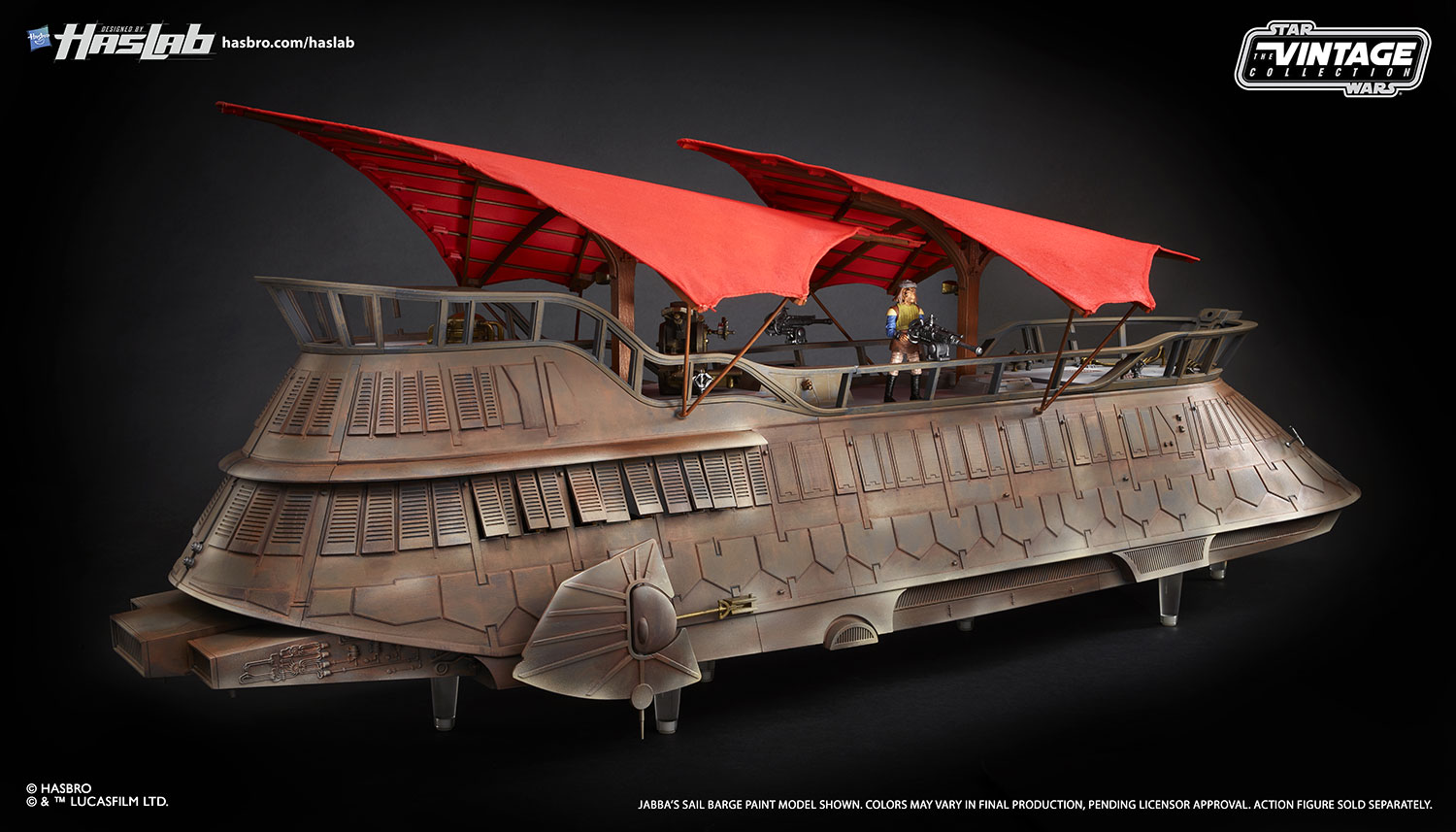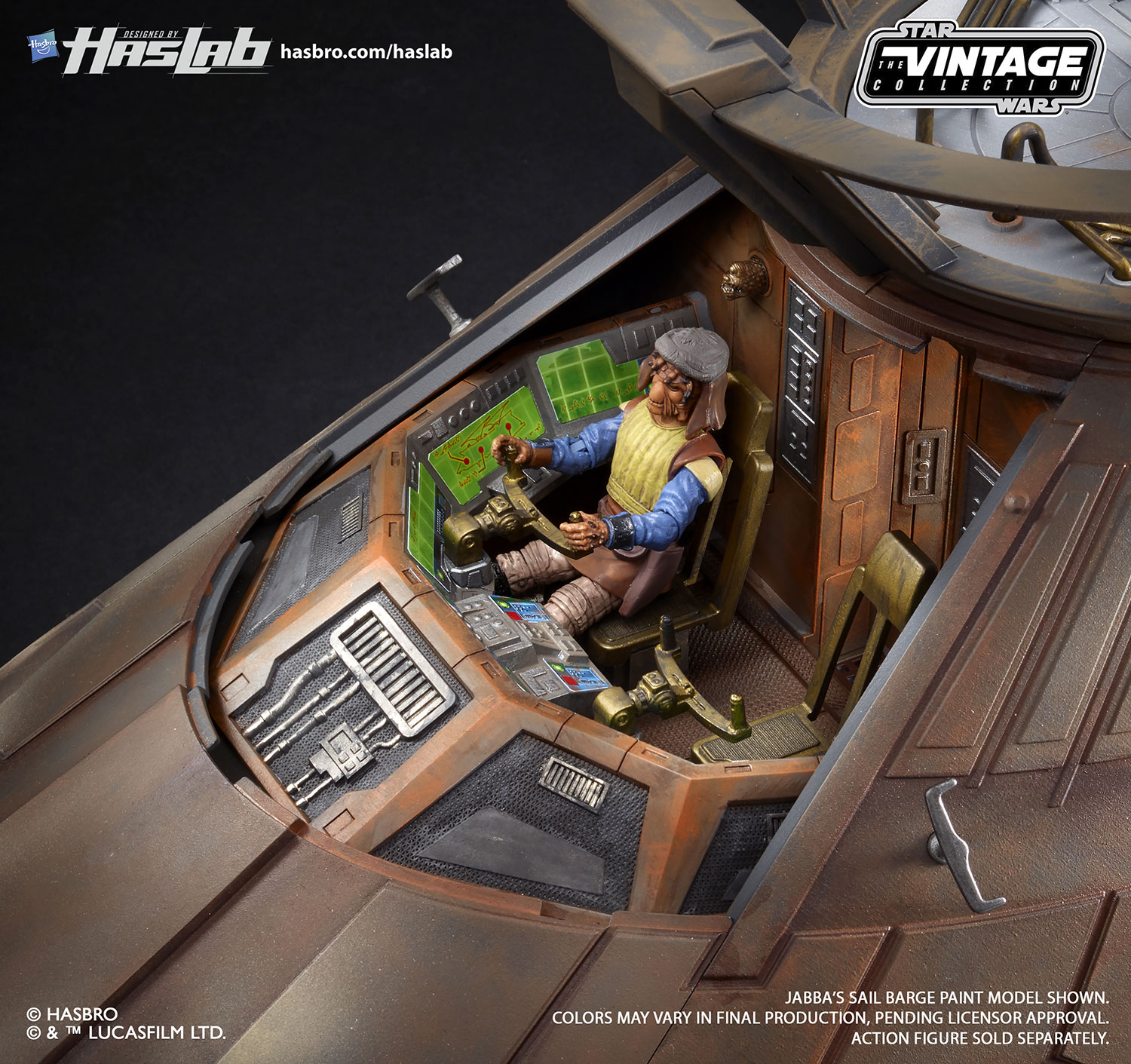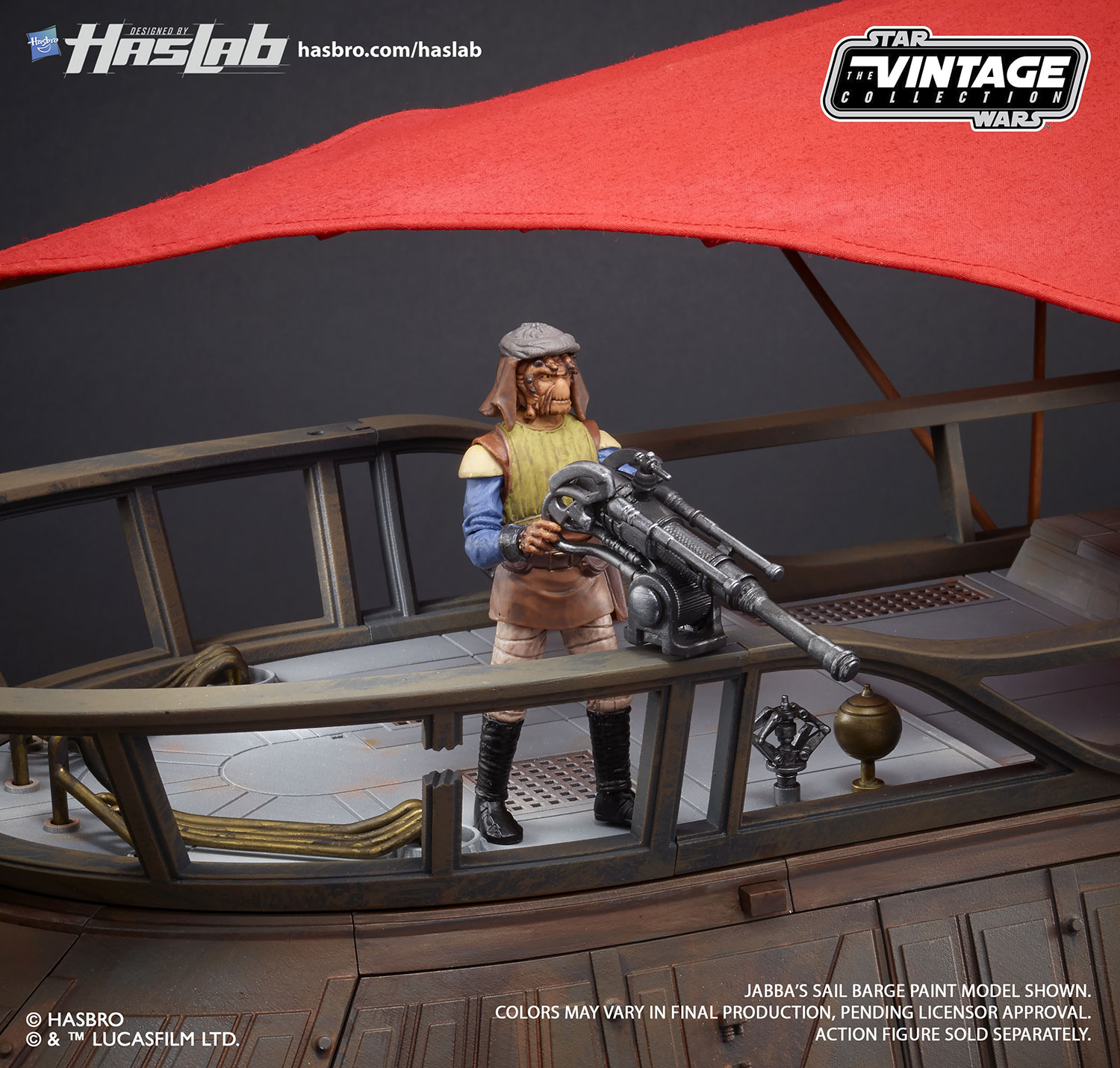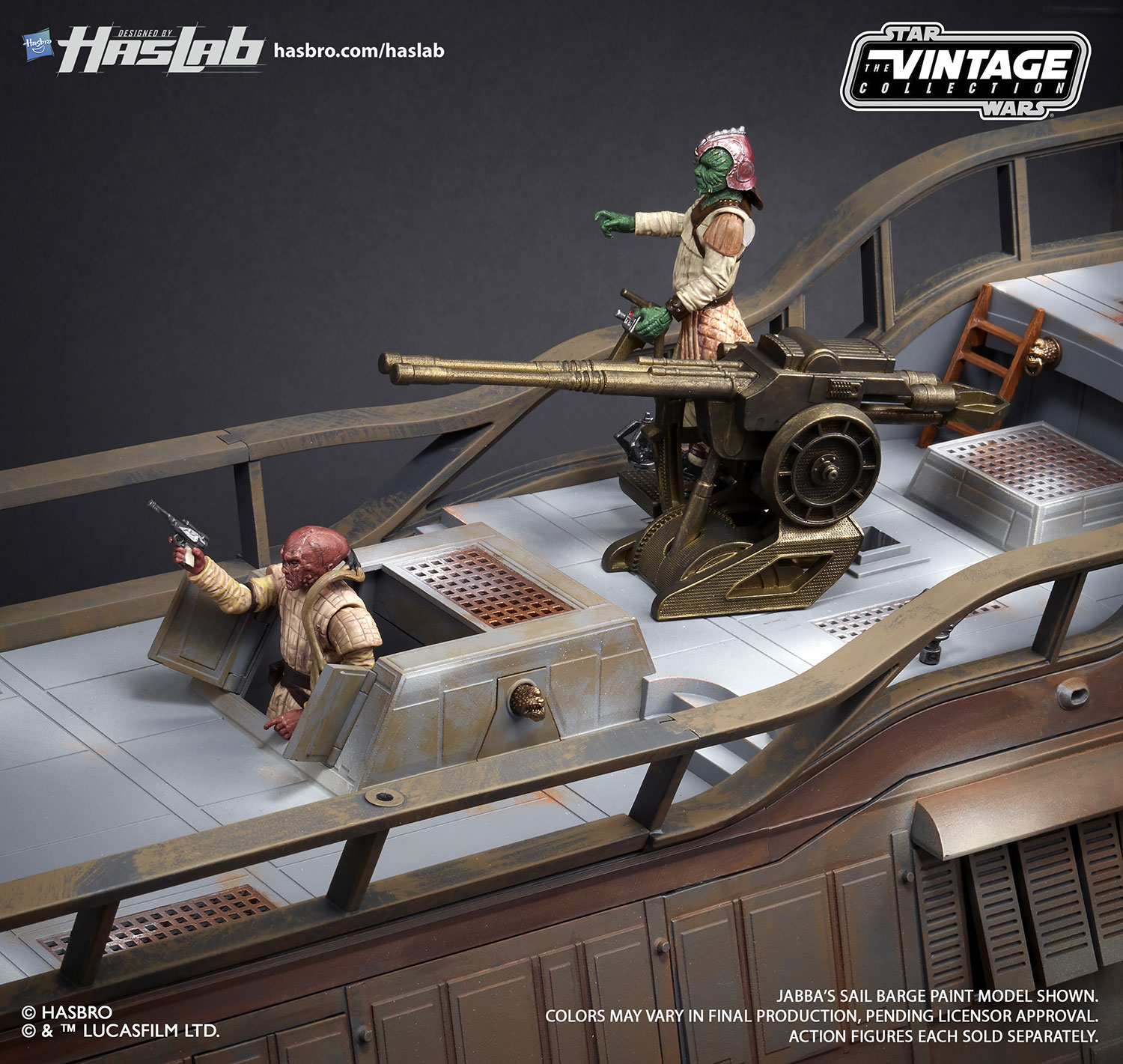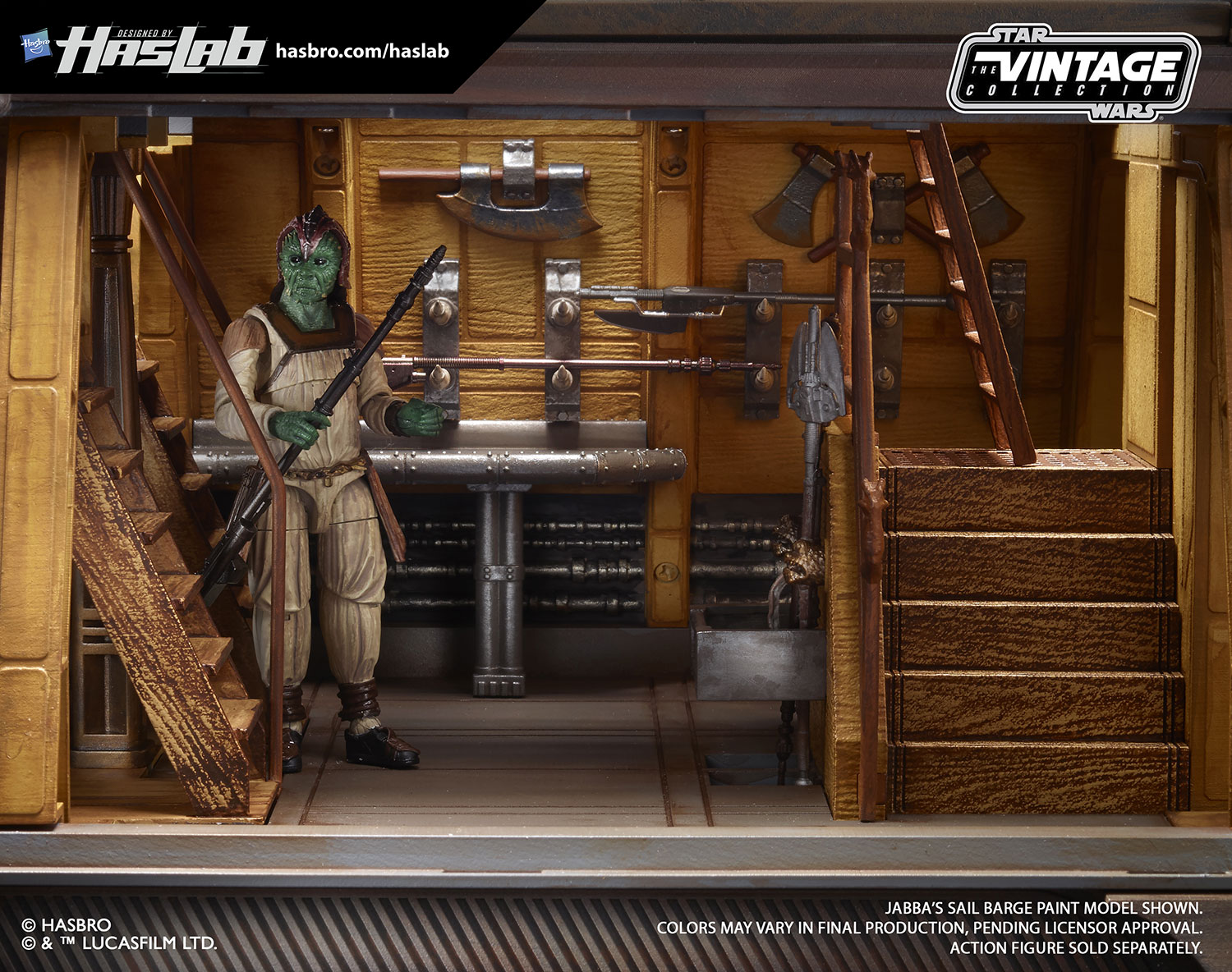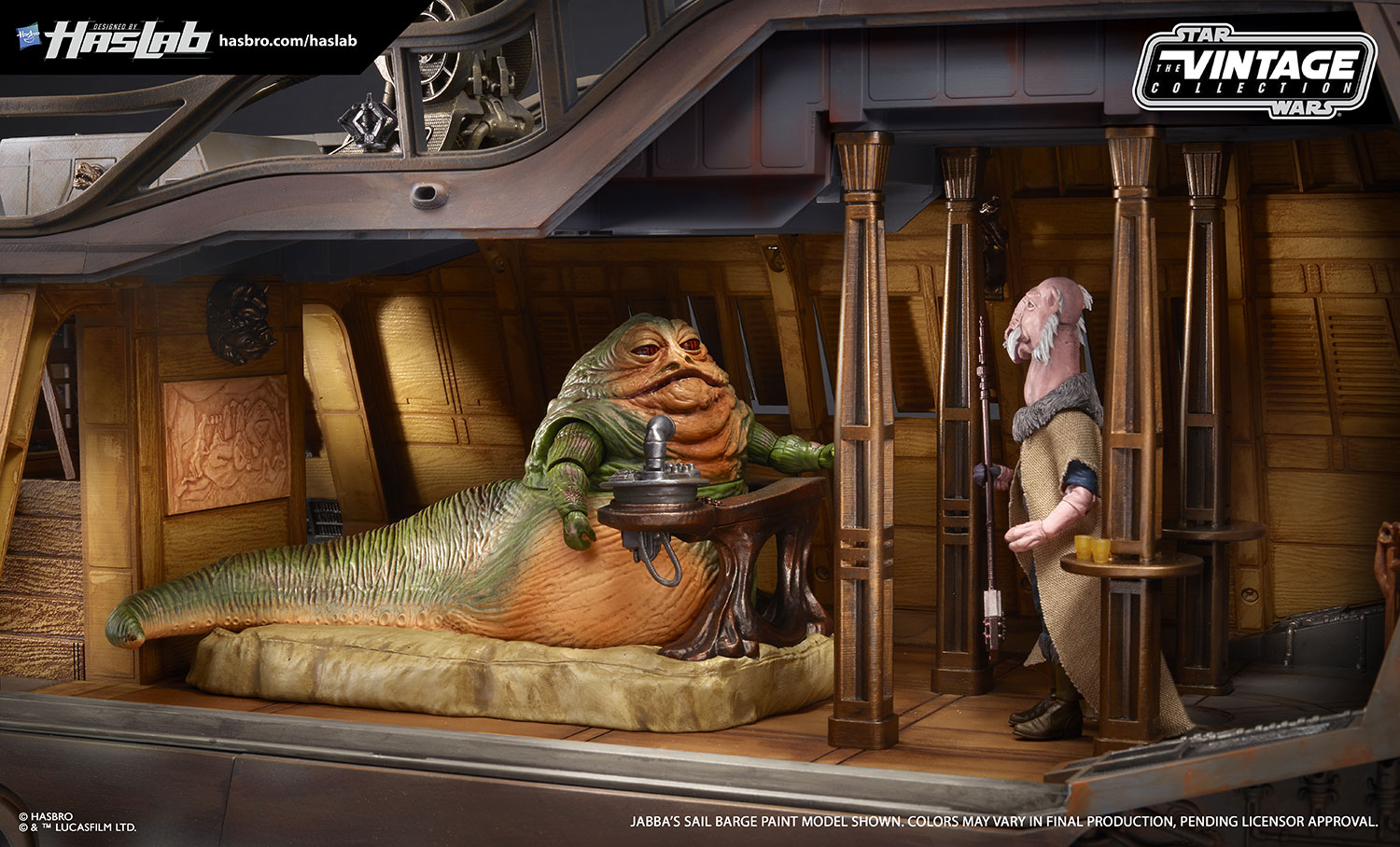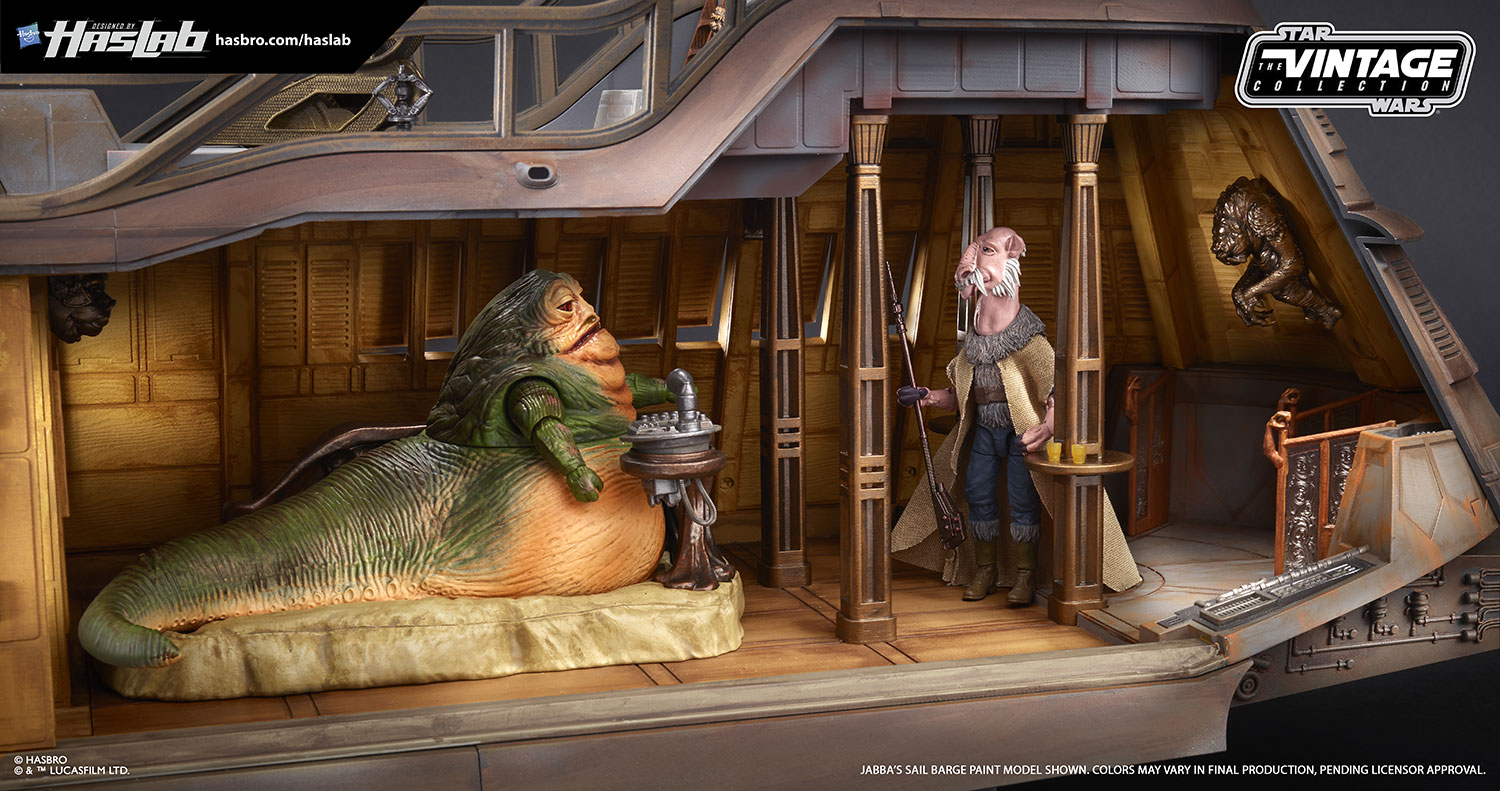 Just a reminder… IT'S HUGE.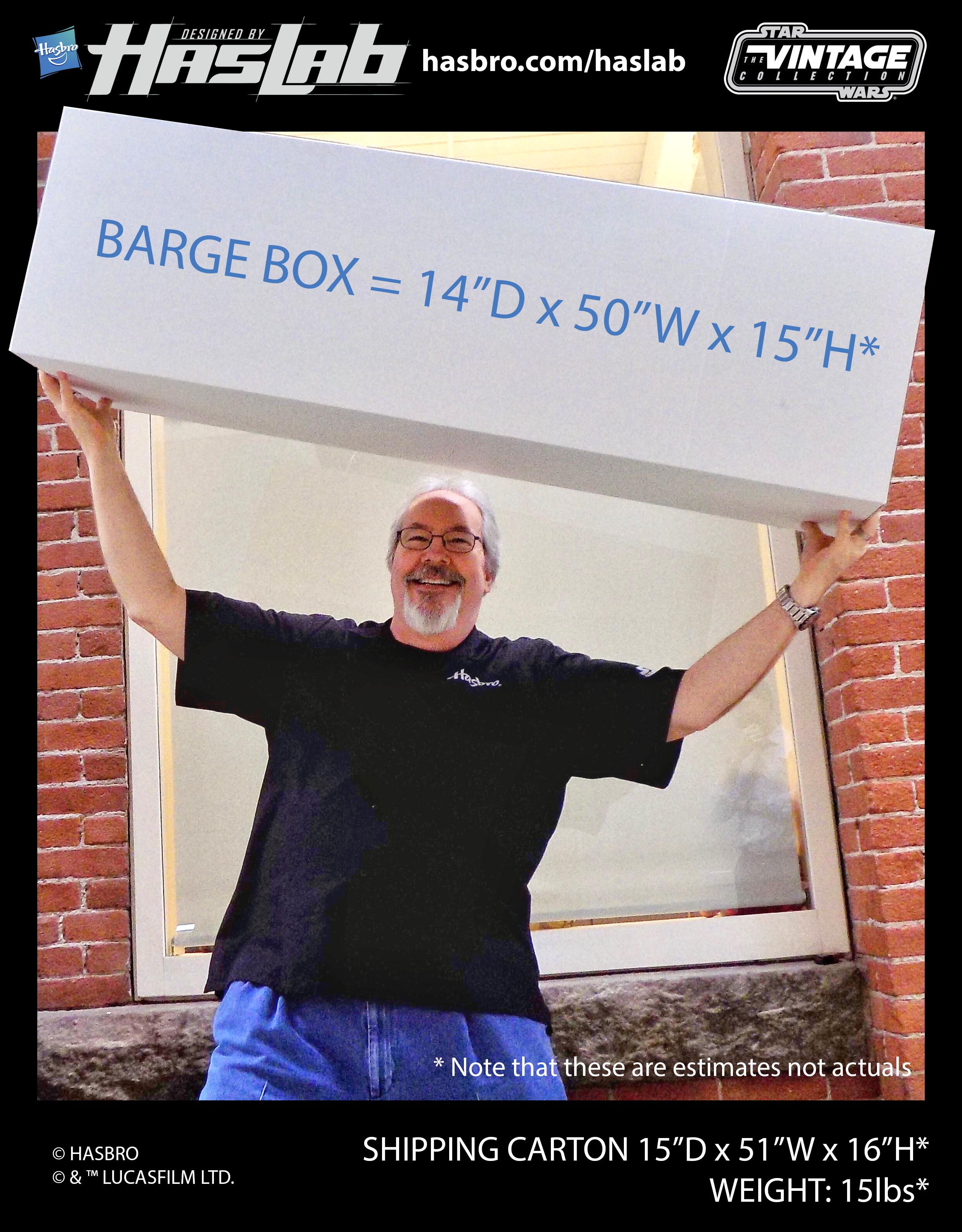 Check out the time-lapse below!
Back the Barge!