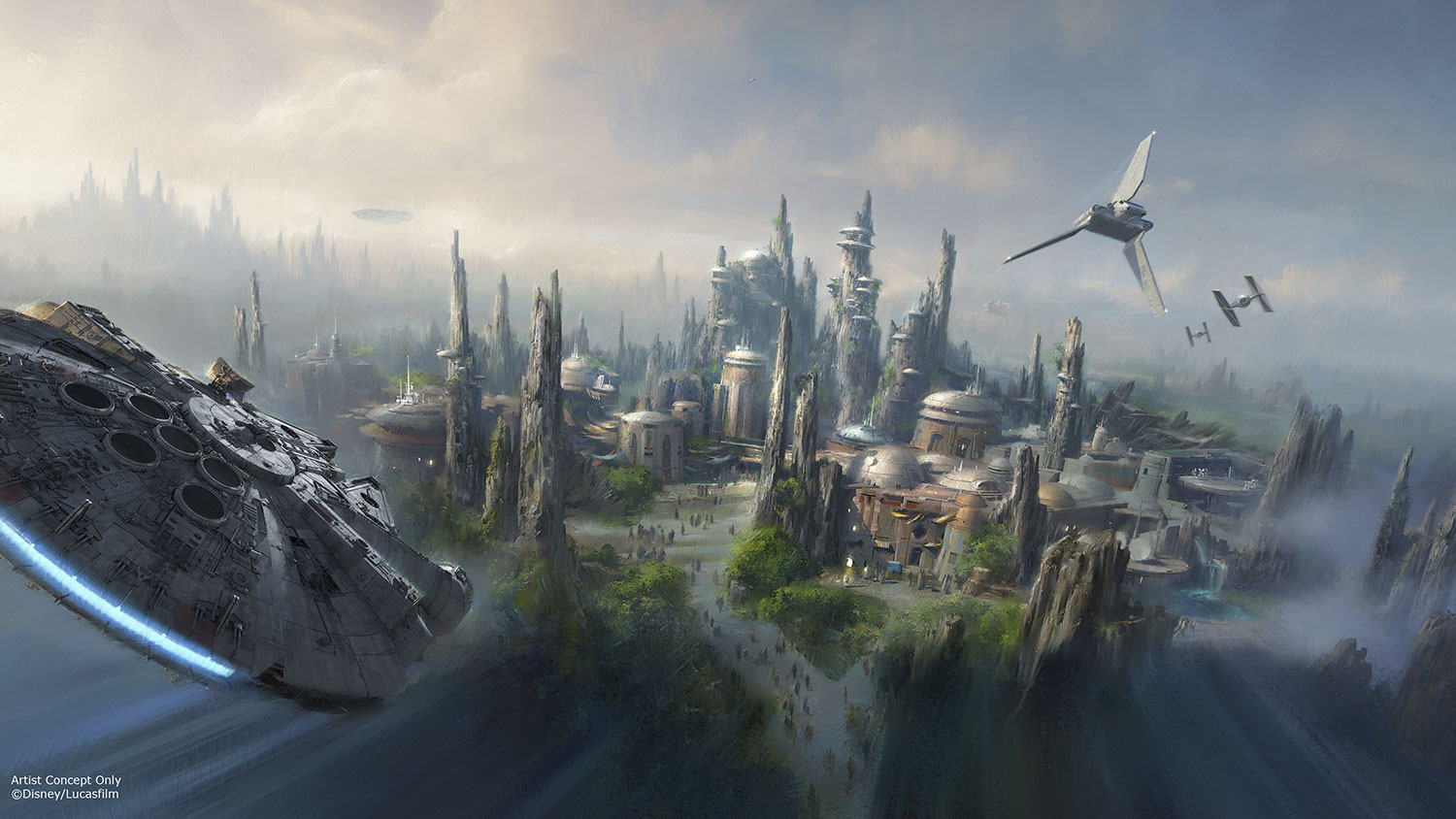 Galaxy's Edge Seasons Announced for 2019
If you've been following along with the updates for Star Wars: Galaxy's Edge from the original announcement, it has been widely known that Disneyland's version of the land would open before Walt Disney World's. But until yesterday's Disney Parks Blog announcement, we could only guess that it would land around Summer.  But now we at least know the seasons in 2019 in which they'll open: Summer for Disneyland and Late Fall for Disney's Hollywood Studios.
Many were speculating that Star Wars Celebration could possibly coincide with the opening of Galaxy's Edge, but with last week's announcement that Chicago would be the home for it, we knew Spring would be too soon for the land's opening. It's pretty exciting times, folks! Disneyland's version is just a year away. Of course we don't yet know if it will open in May or June, but it would be fitting if they could get it ready by May 4th!