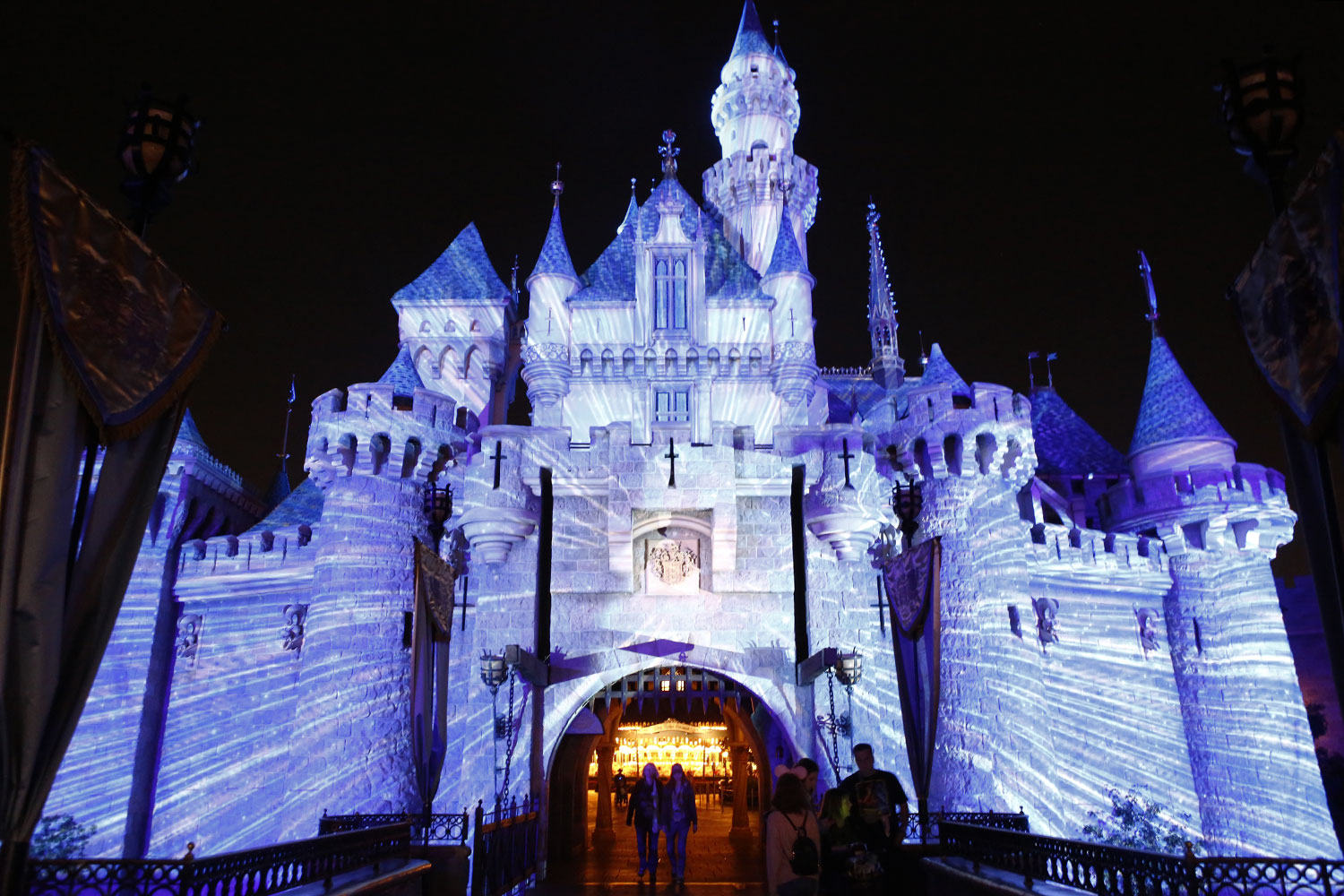 David Yeh
Photo Tour: Disneyland After Dark: Star Wars Nite 1
May 8, 2018
Last week was Disneyland's first ever Star Wars Nite, and already, it's not the only one! Due to extremely popular demand, night two is scheduled for Wednesday, May 9th. Tickets are still available so click here (through May 8th online) if you're interested in attending! The rest of this post will detail our experience with Night 1 at the Happiest Place on Earth in a Galaxy Far, Far Away. Buckle up!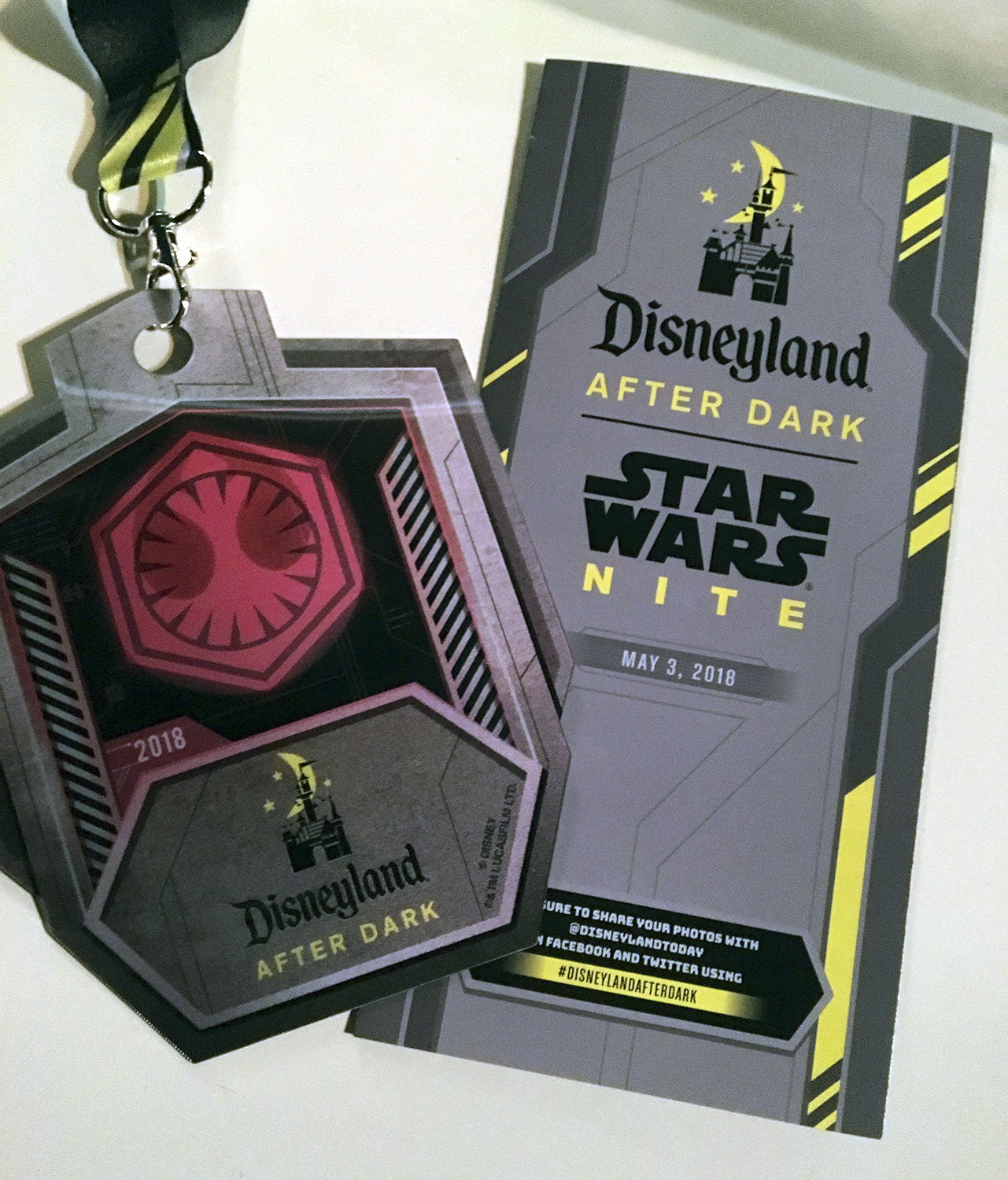 It all starts with the event admission for $99 (event hours: 9 p.m. – 1 a.m.) but also comes with three hours of early park admission beginning at 6 p.m. That's a bonus three hours of play in the parks! If you're able to take advantage of that, it's hard to beat seven hours at one of the most popular theme parks. But, if you're an annual passholder, then the cost of the ticket certainly isn't as reasonable since there was no AP discount. Annual Passholders did have an option to get an exclusive AP button if they chose to.
But breaking it down, here are all the main reasons why you should attend Disneyland After Dark…
1. ATTRACTIONS (the rides)
If you've never attended a special event at Disneyland, it has a completely different vibe. It doesn't mean it's less stressful, but the general attitude all around is a lot more uplifting. For one, you're surrounded by people who already love Star Wars (just try to keep people from butting into your conversation). Second, the lines for your favorite rides all over the park is either incredibly short or non-existent. During Star Wars Nite, the entire park was open and the majority of attractions were all operating.
2. Exclusive Character Greetings and Photo Locations
Disneyland without characters wouldn't quite be Disneyland and on these exclusive nights, a number of rarely seen characters come out of the shadows for photos throughout the night. The queues for these characters reached lengths of over an hour for most, so you'll certainly need to make a decision on which you wait for. If you're familiar with the Star Wars Races put on by Run Disney, some of the characters and photo locations may look familiar, but this time you won't look insanely sweaty in the photo! Costumes were also encouraged at Disneyland After Dark, so it was definitely a good time for those who planned ahead. The one thing that the night could have used more of was Mickey and Gang in their Star Wars attire. They were sadly absent.
Ewoks!! Price of admission now officially worth it.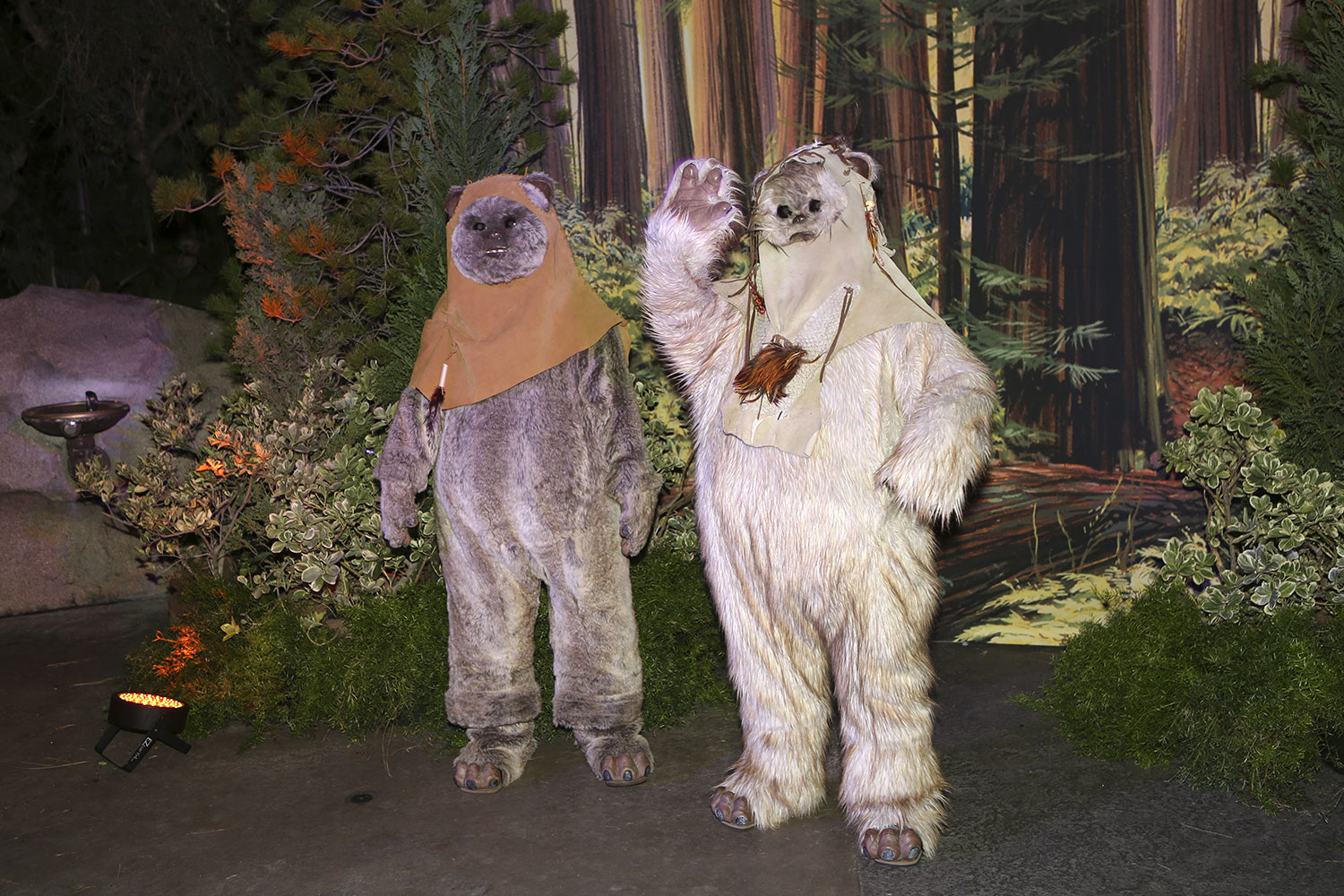 The classic droids C-3PO and R2-D2 fetched incredibly long waits.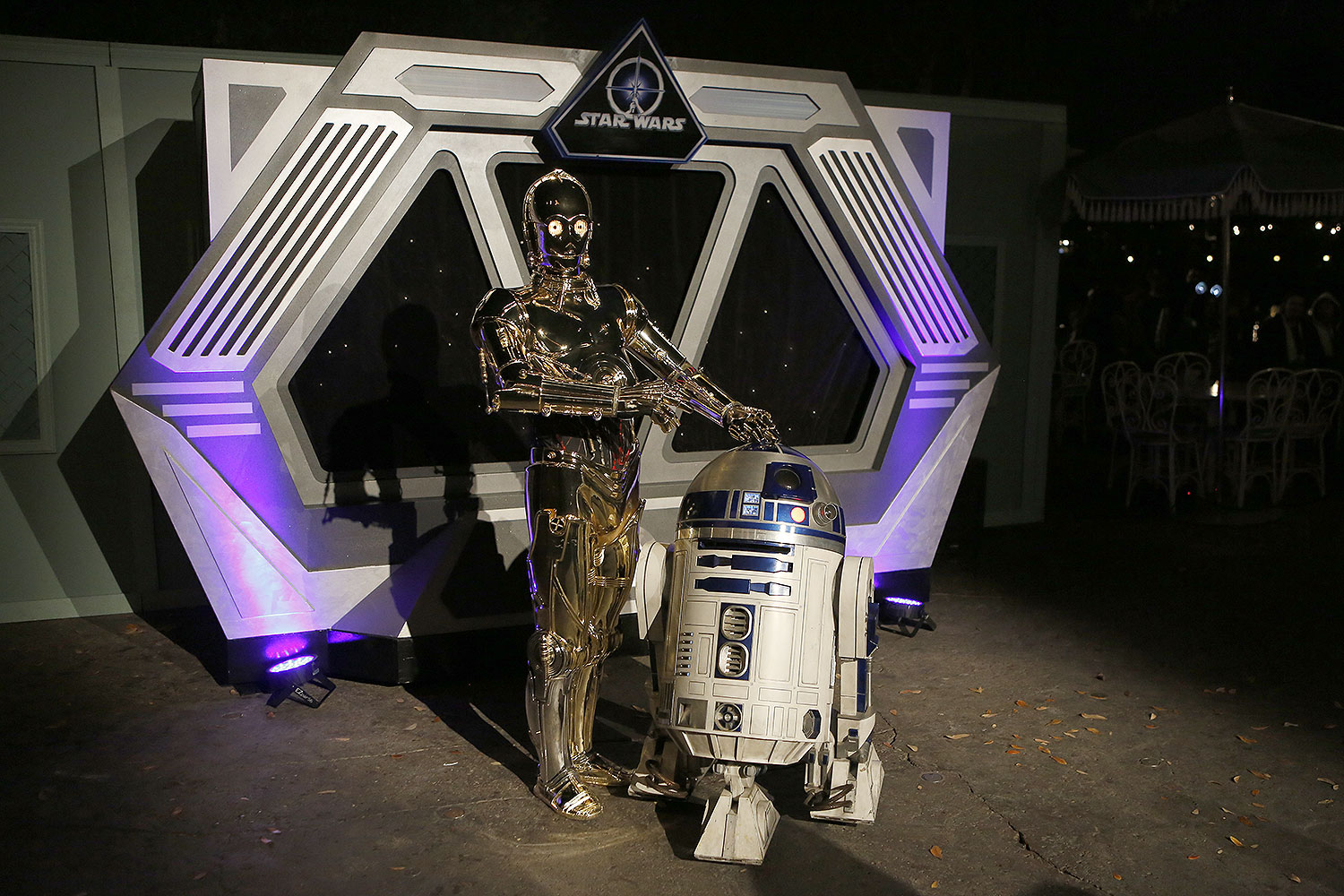 Sabine Wren and Chopper from Star Wars Rebels greeted guests back in Critter Country.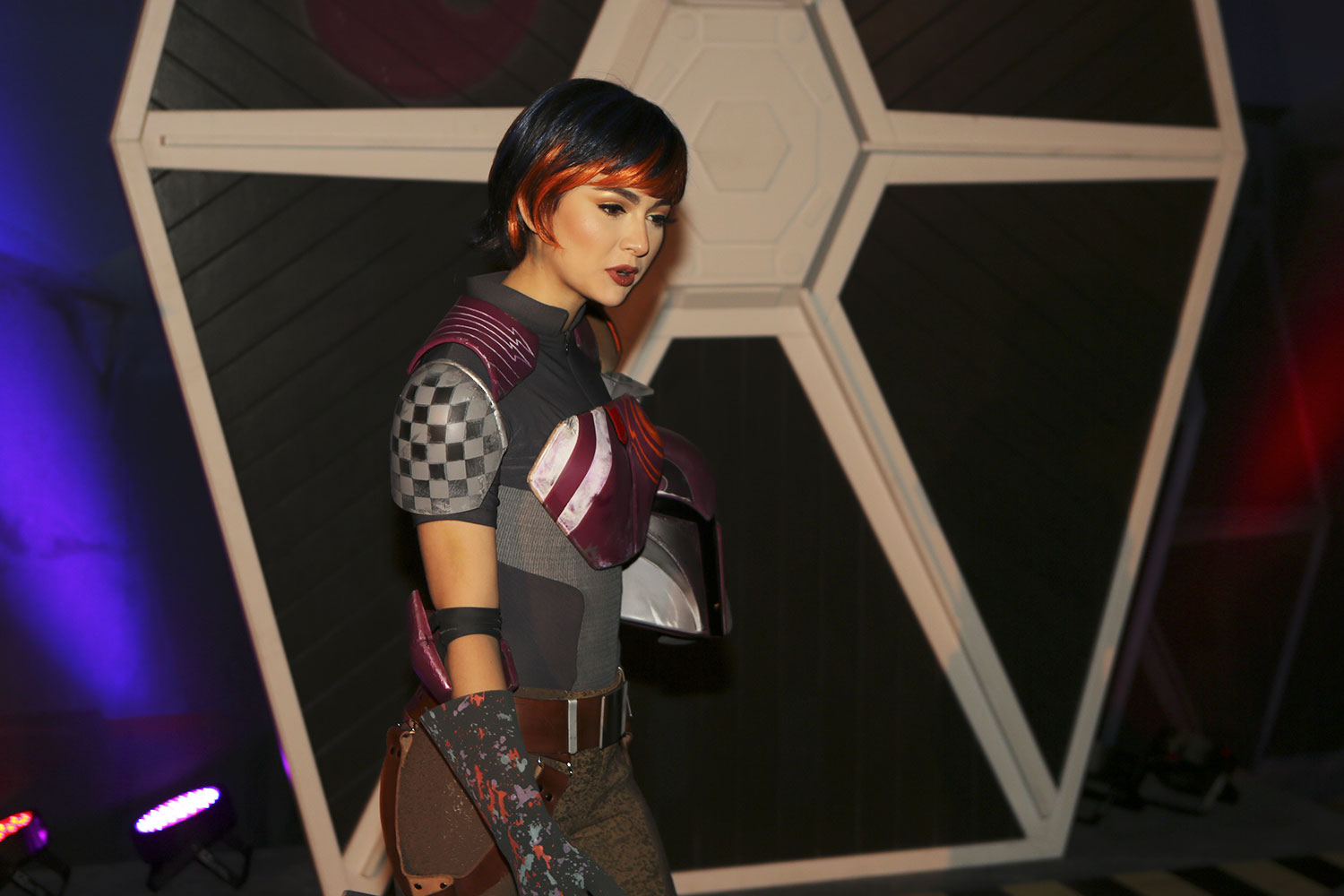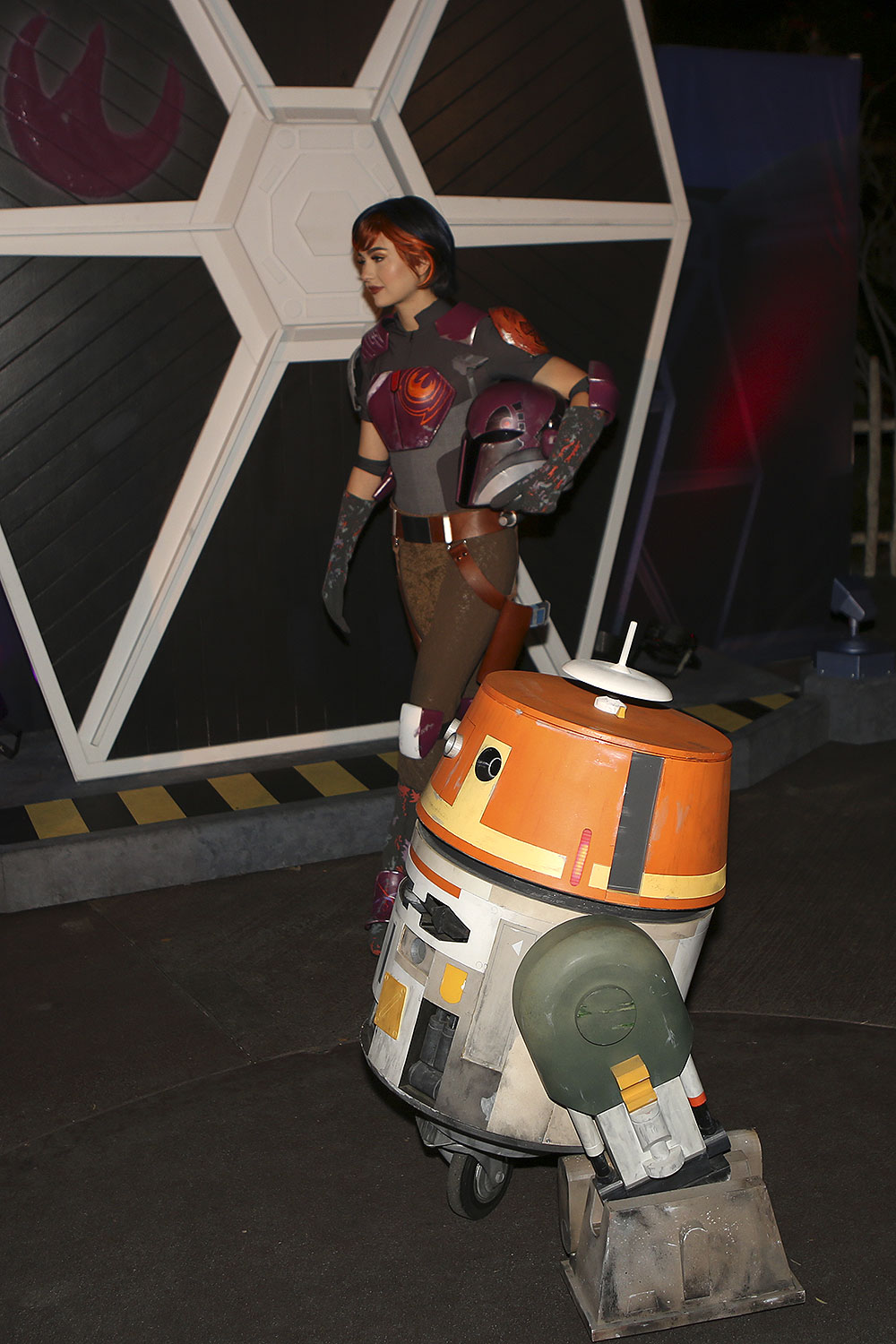 Ezra Bridger from Star Wars Rebels rotated out with Ahsoka (not pictured).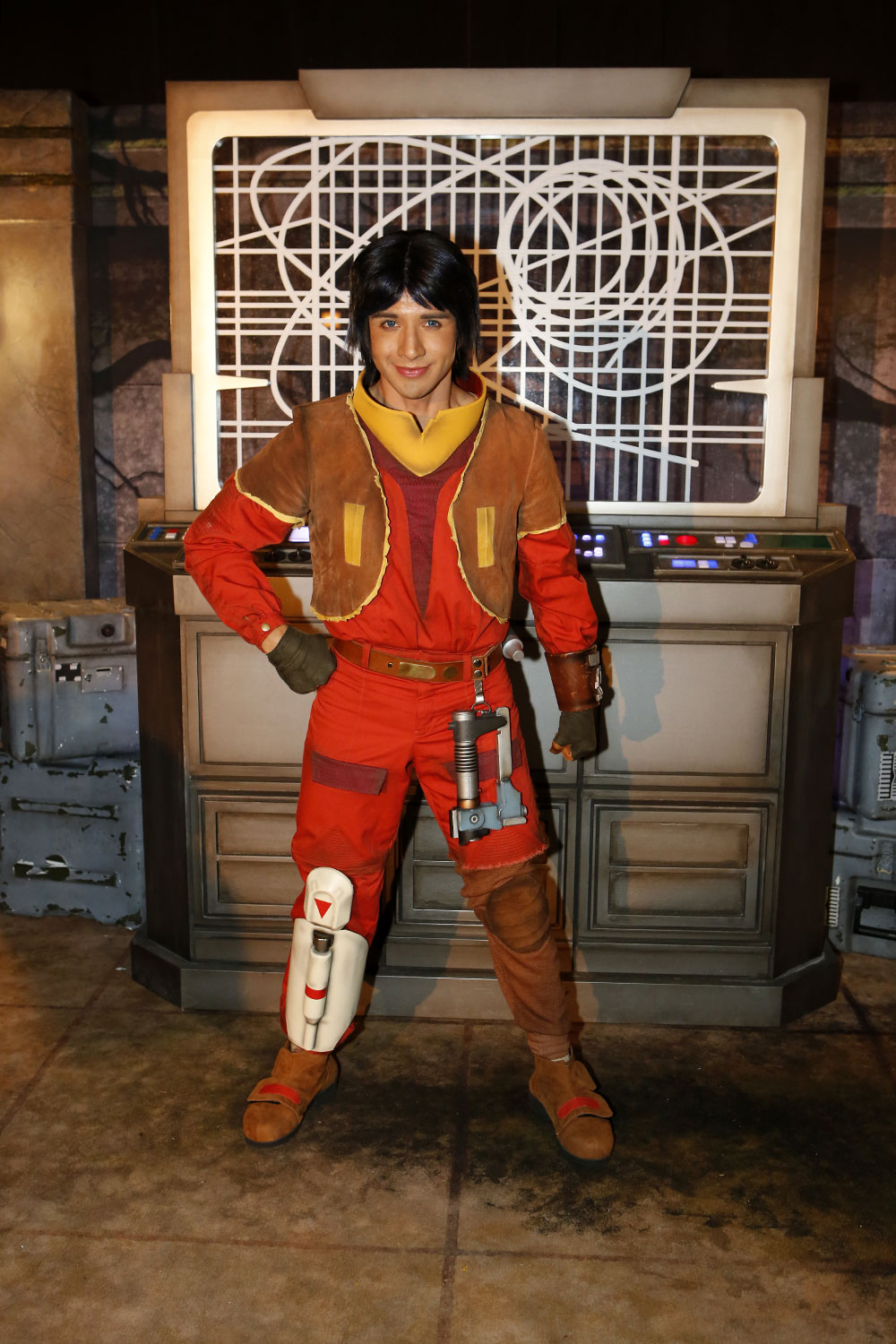 Jawas are not as disgusting as C-3PO described!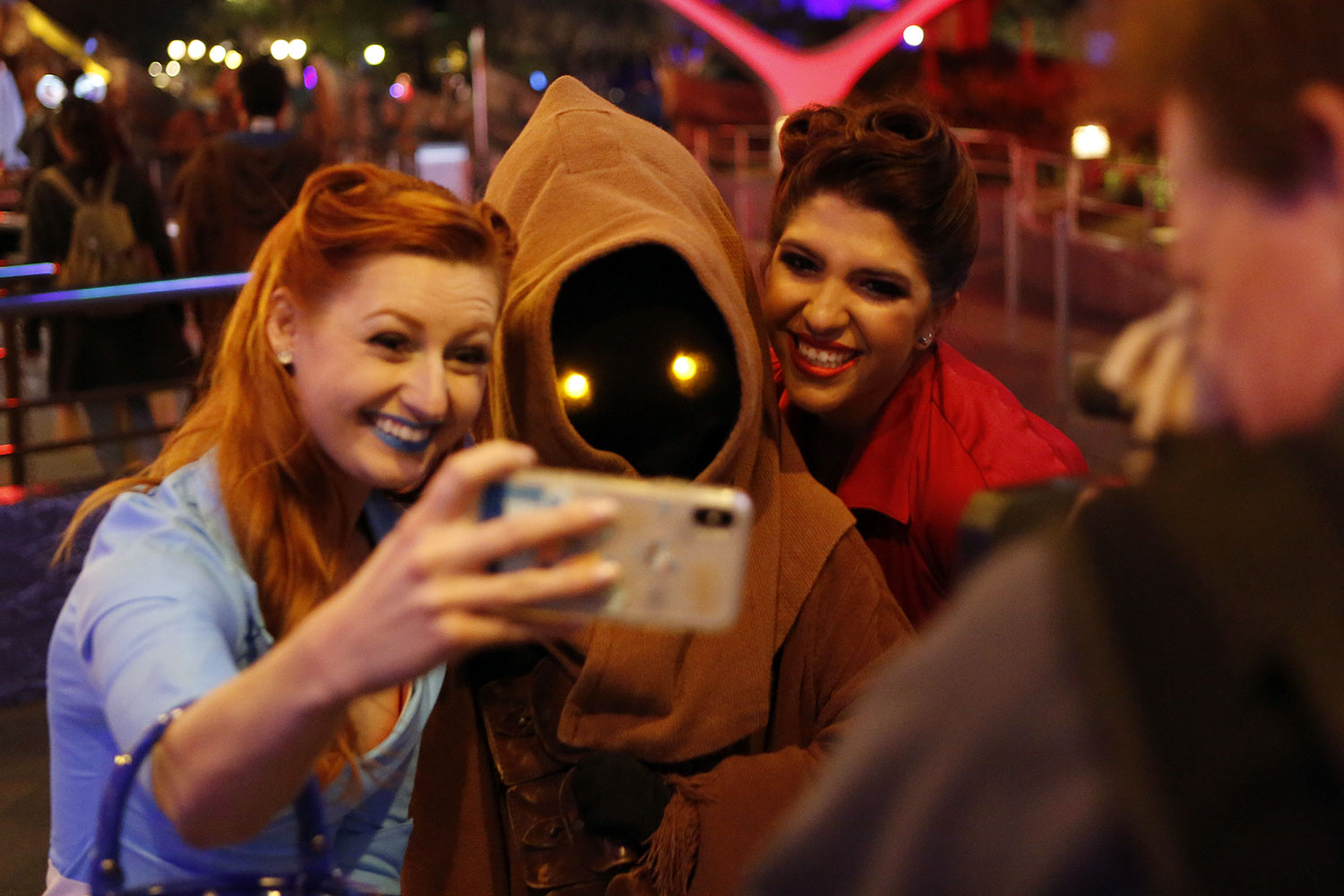 BB-8 was on a roll…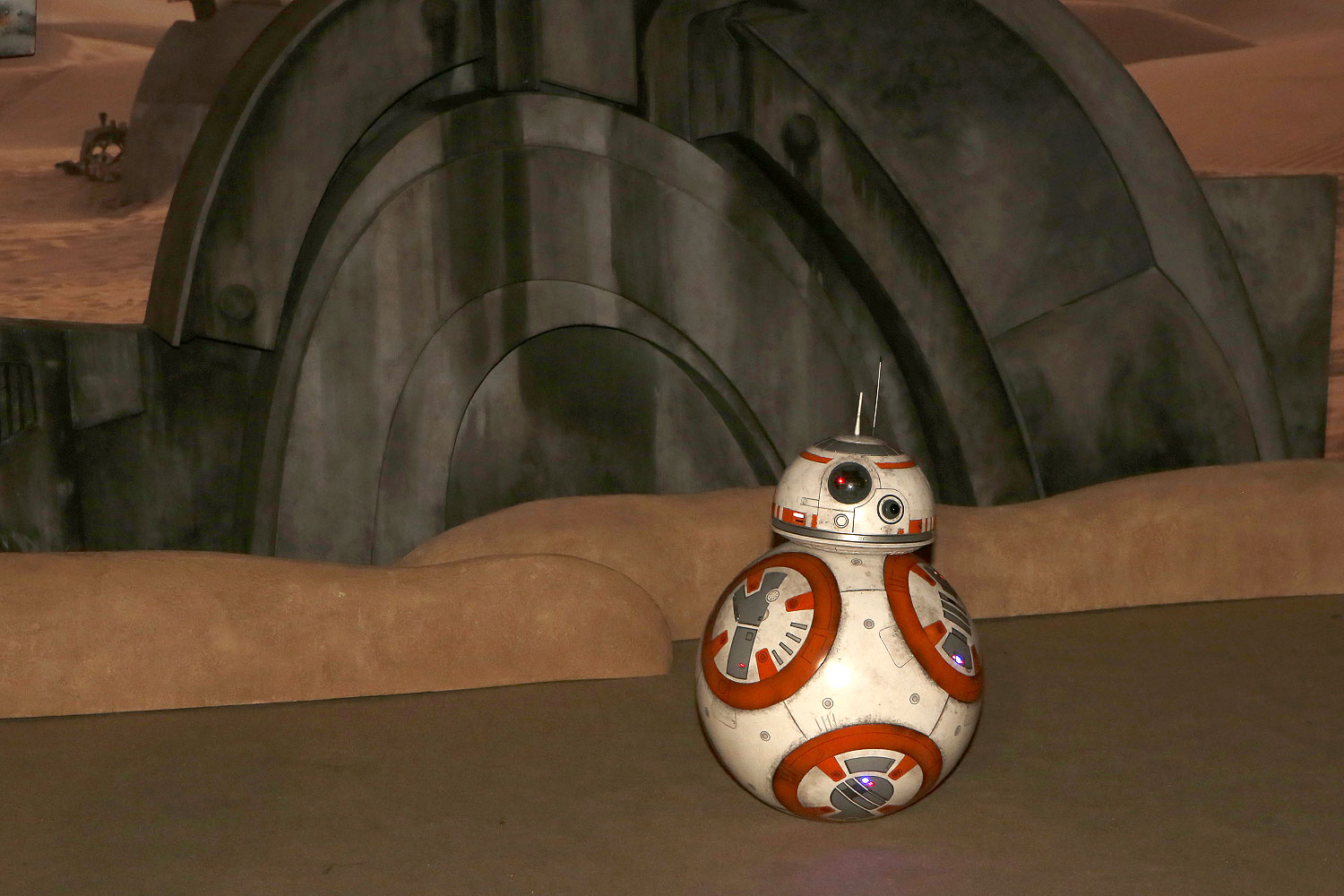 There were many, many other characters to meet, most of which you can find in the parks already.. some are just not as accessible on a typical day. For instance, you can't typically meet Darth Maul or the Seventh Sister during the Jedi Training show, so they were especially popular, as was Rey since it was the first time she made an appearance at Disneyland.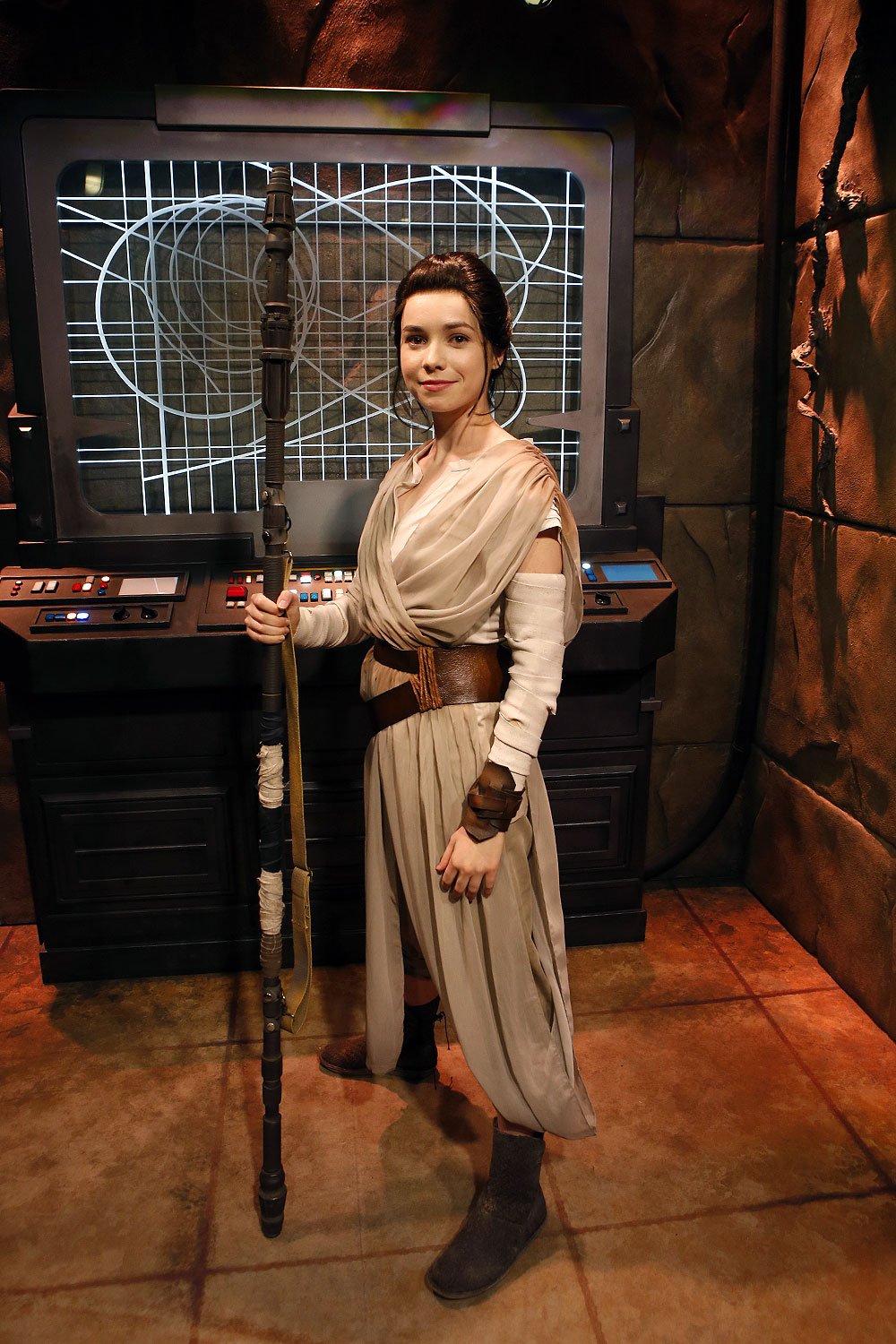 A handful of larger scene photo locations could also be found. Some are really fun, like the Trash Compactor scene in which you can lift up the bar or the Hoth Wampa Cave where you can "pretend" to be hanging upside down. Some folks don't quite understand how gravity works though.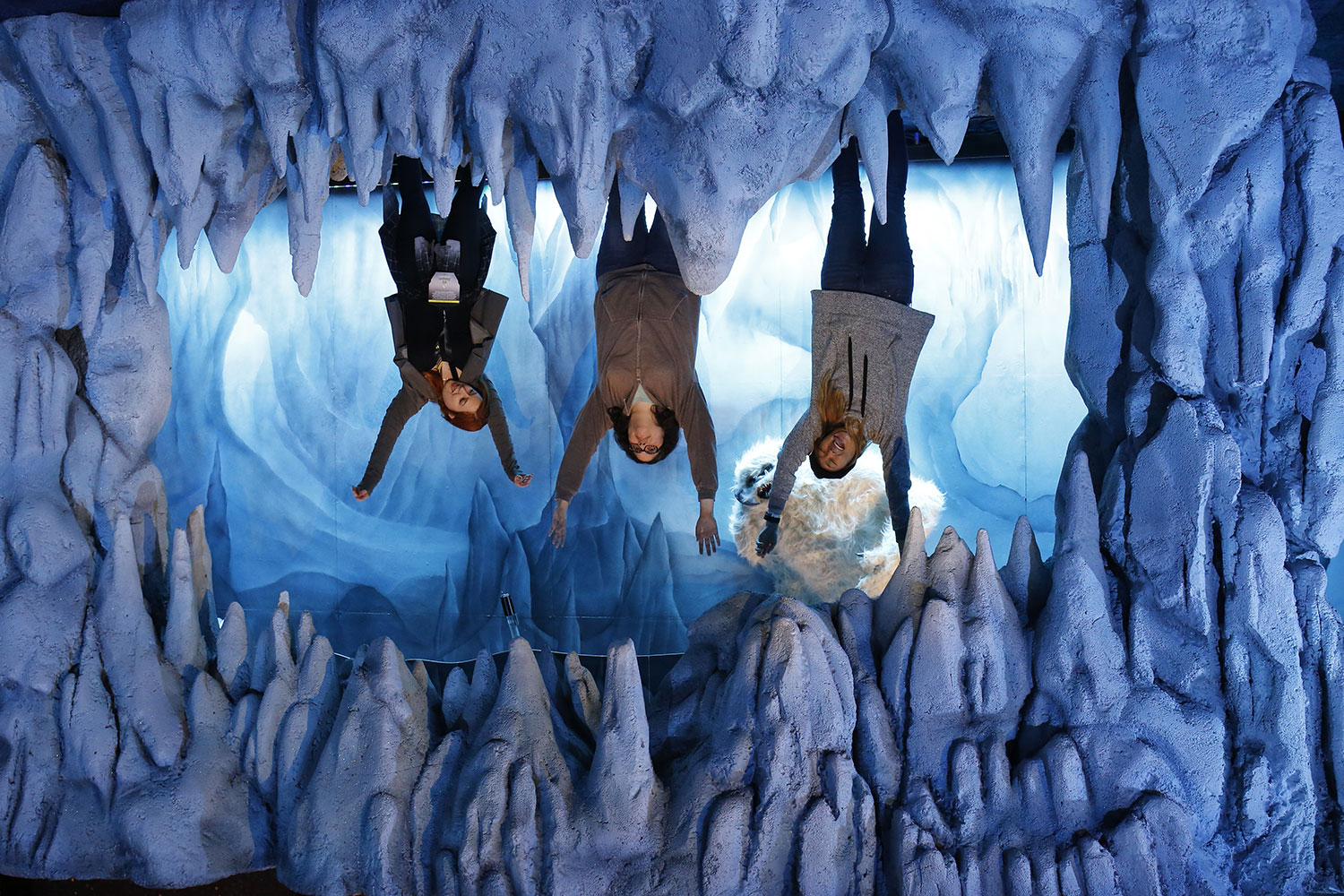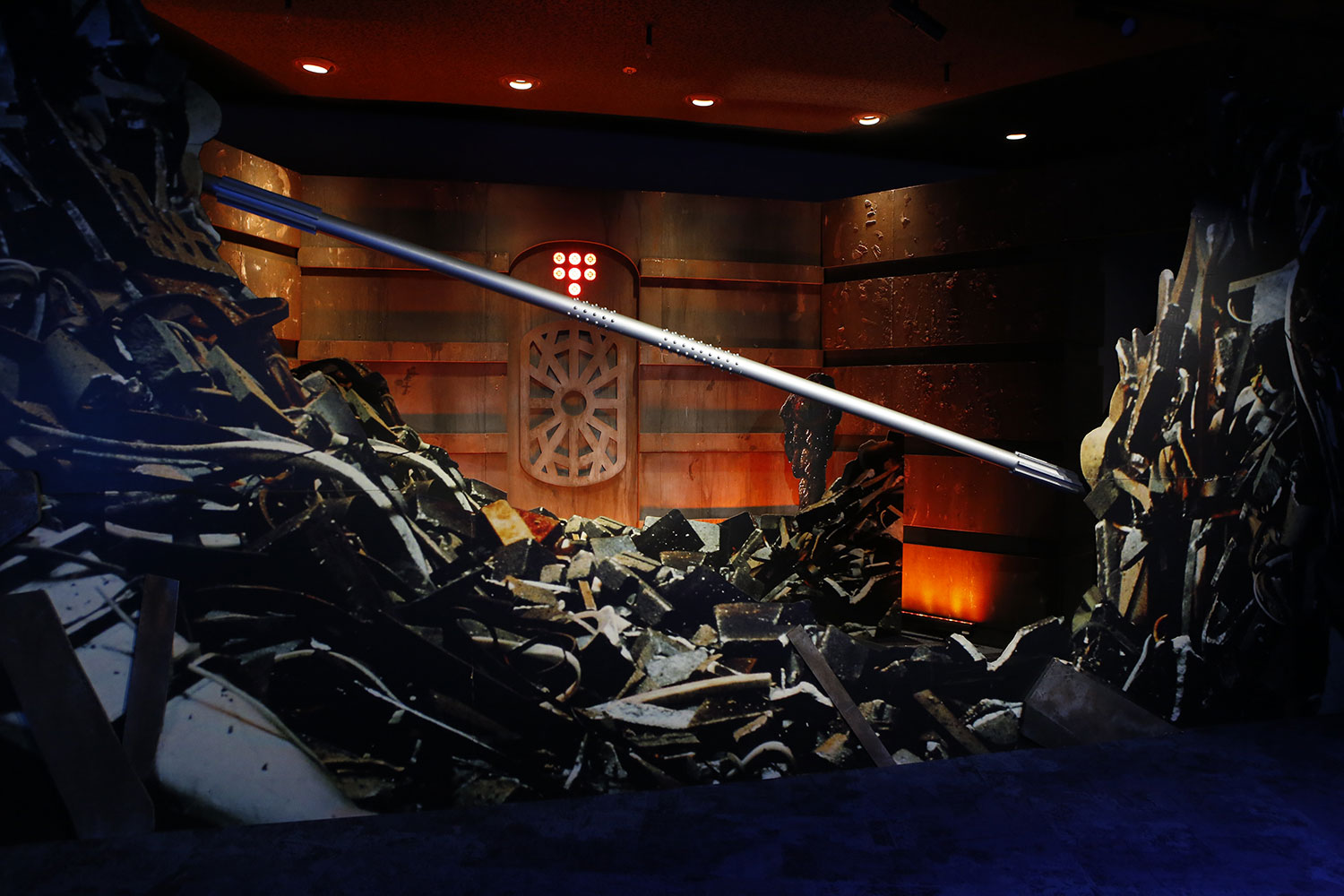 3. LIVE ENTERTAINMENT
When I mentioned above the different vibe at Disneyland After Dark, it also has to do with the live entertainment as it's not just the usual atmospheric music you're used to hearing. It's a literal party and it keeps spirits high…. and awake! While we didn't have all the time to document the live entertainment, we certainly felt or experienced a lot of it by just walking around. The "Celebrate the Nite Fireworks" was certainly something one can experience without being in a prime spot for it. There weren't any projections on the castle so I didn't feel as if I missed out on anything.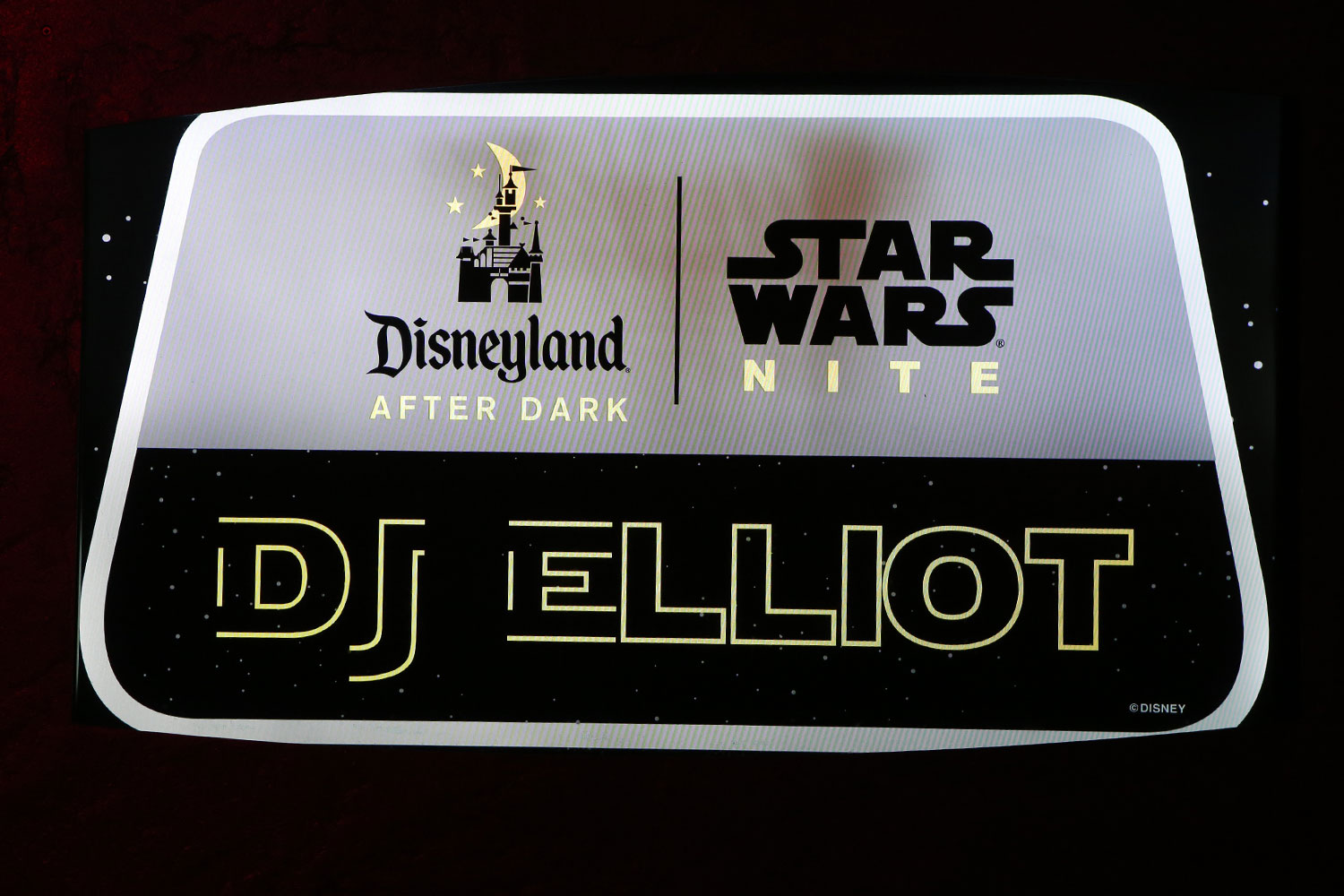 One of the offerings though is now a regular part of Disneyland's entertainment during the day: March of the First Order Featuring Captain Phasma.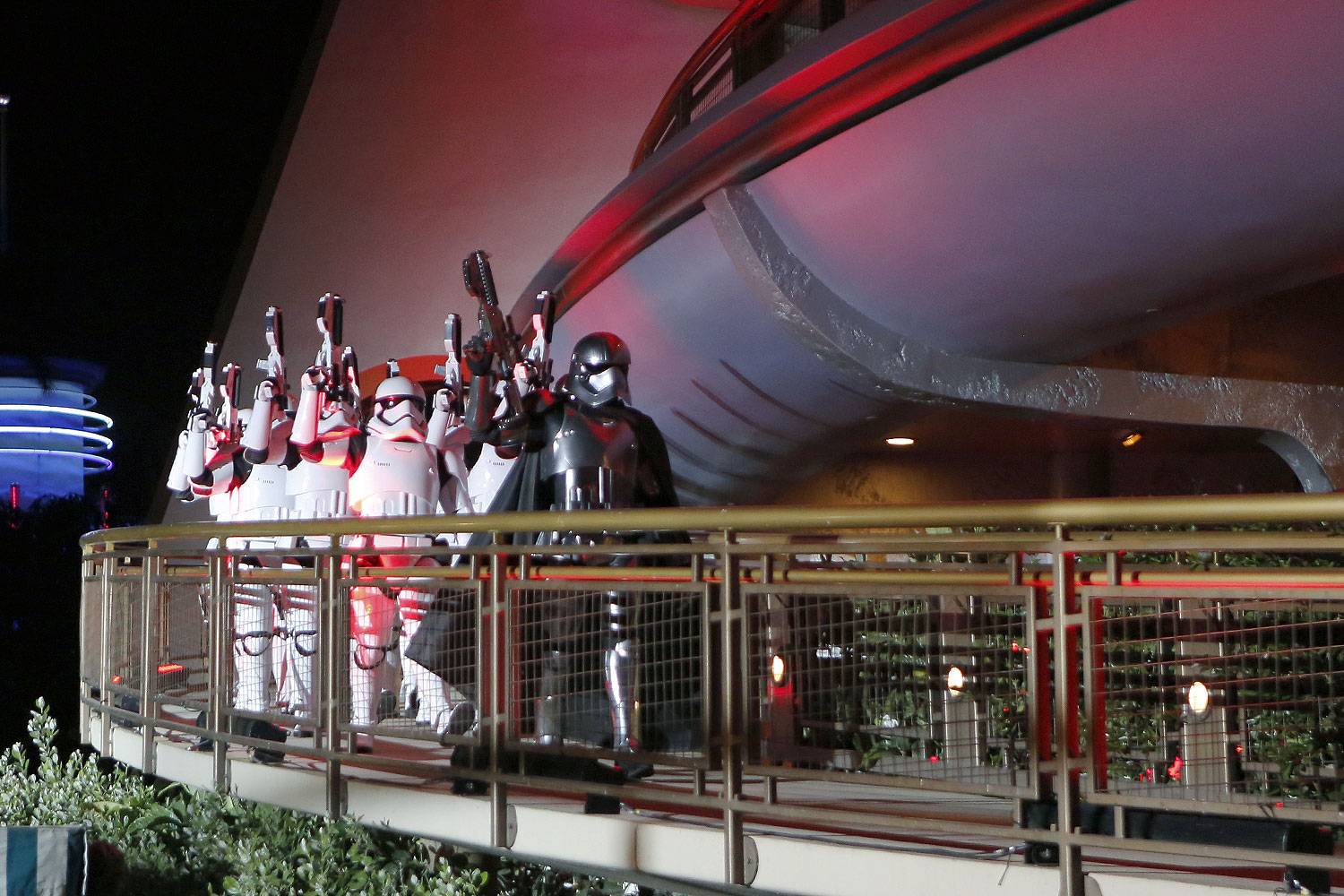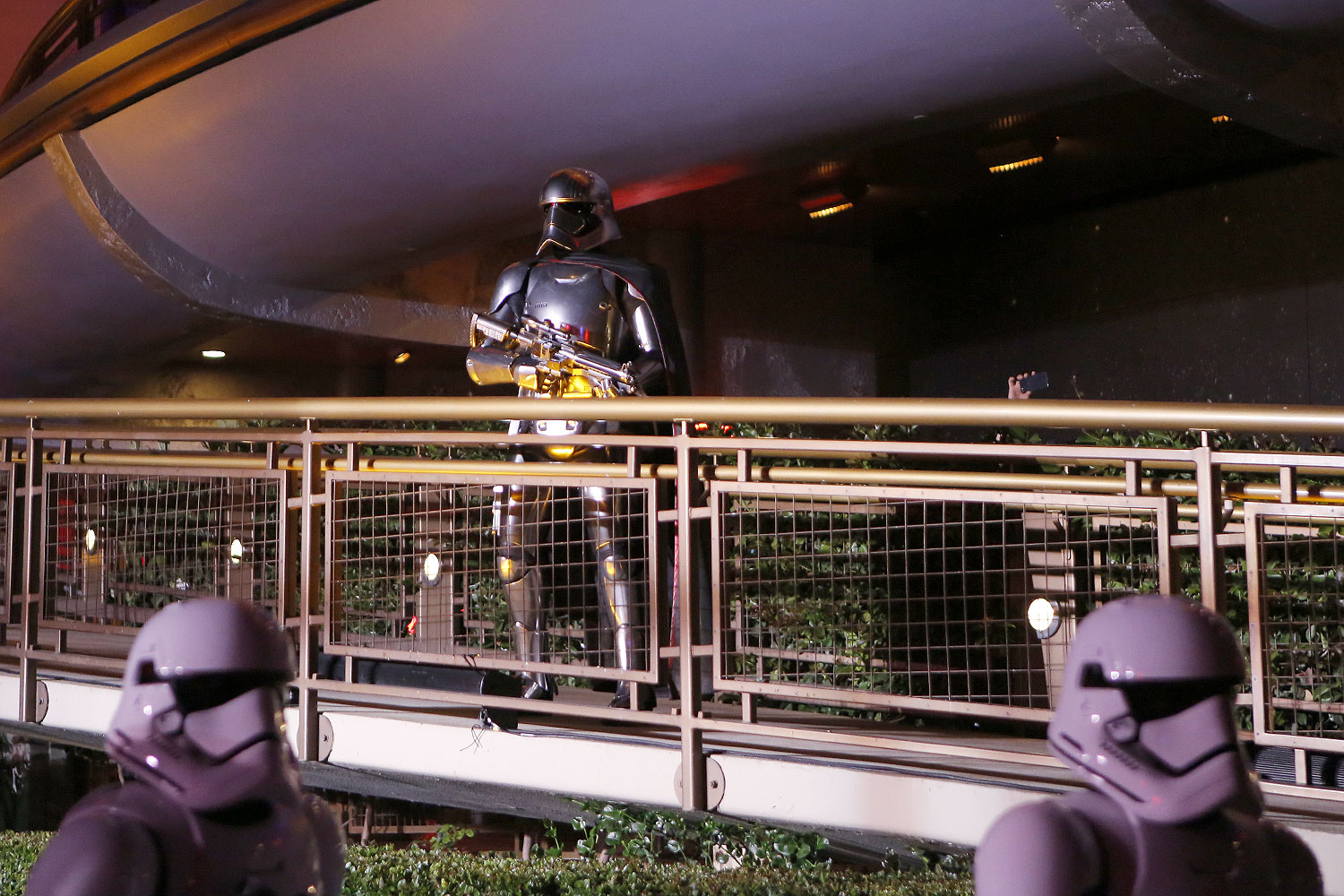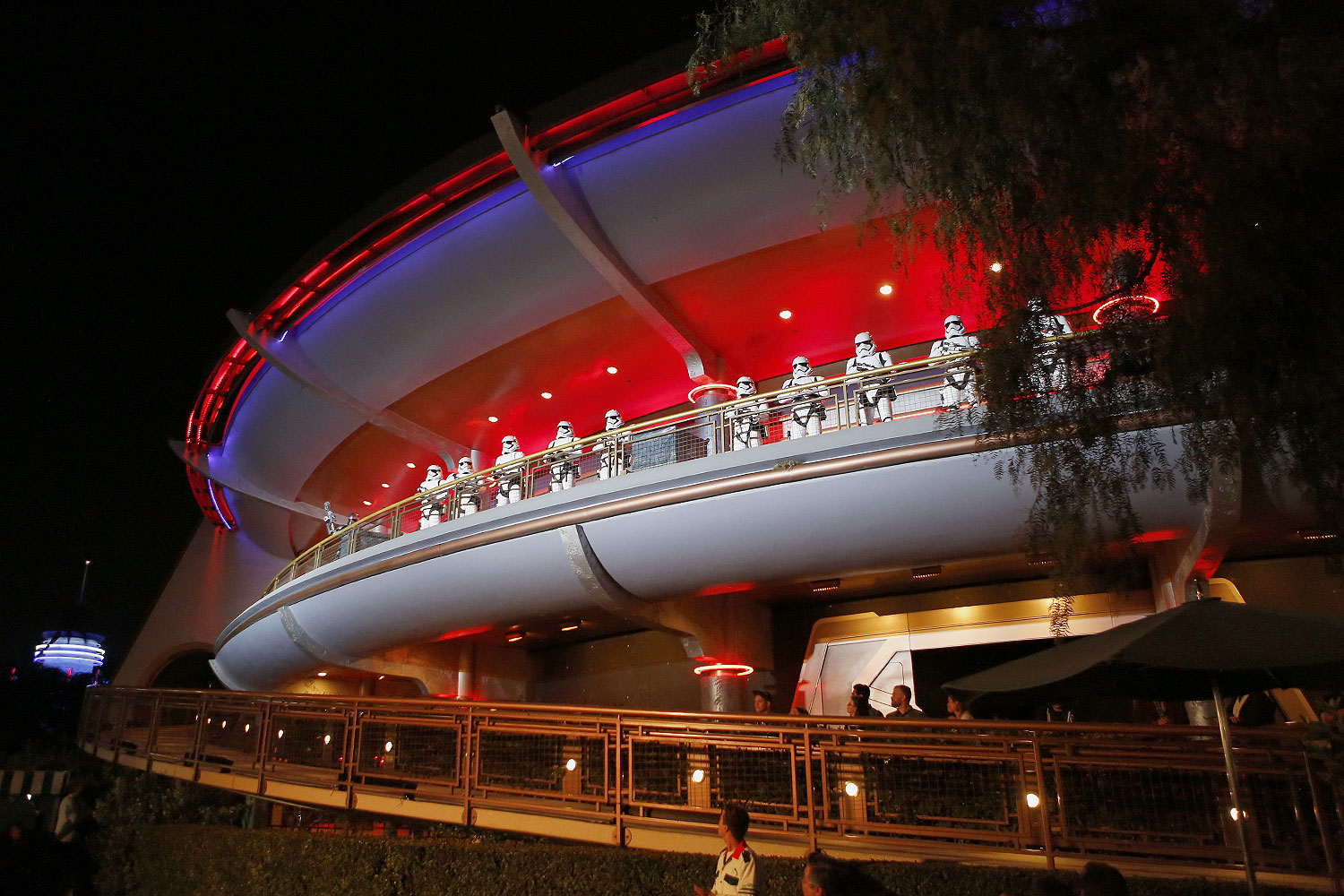 If you attended Star Wars Nite hoping for some more details about Star Wars: Galaxy's Edge, you're in luck, because they had a 30 minute panel with some Imagineers and executives working on the project. While we weren't allowed to photograph or record the panel, I'm sure many of those details will be released very soon.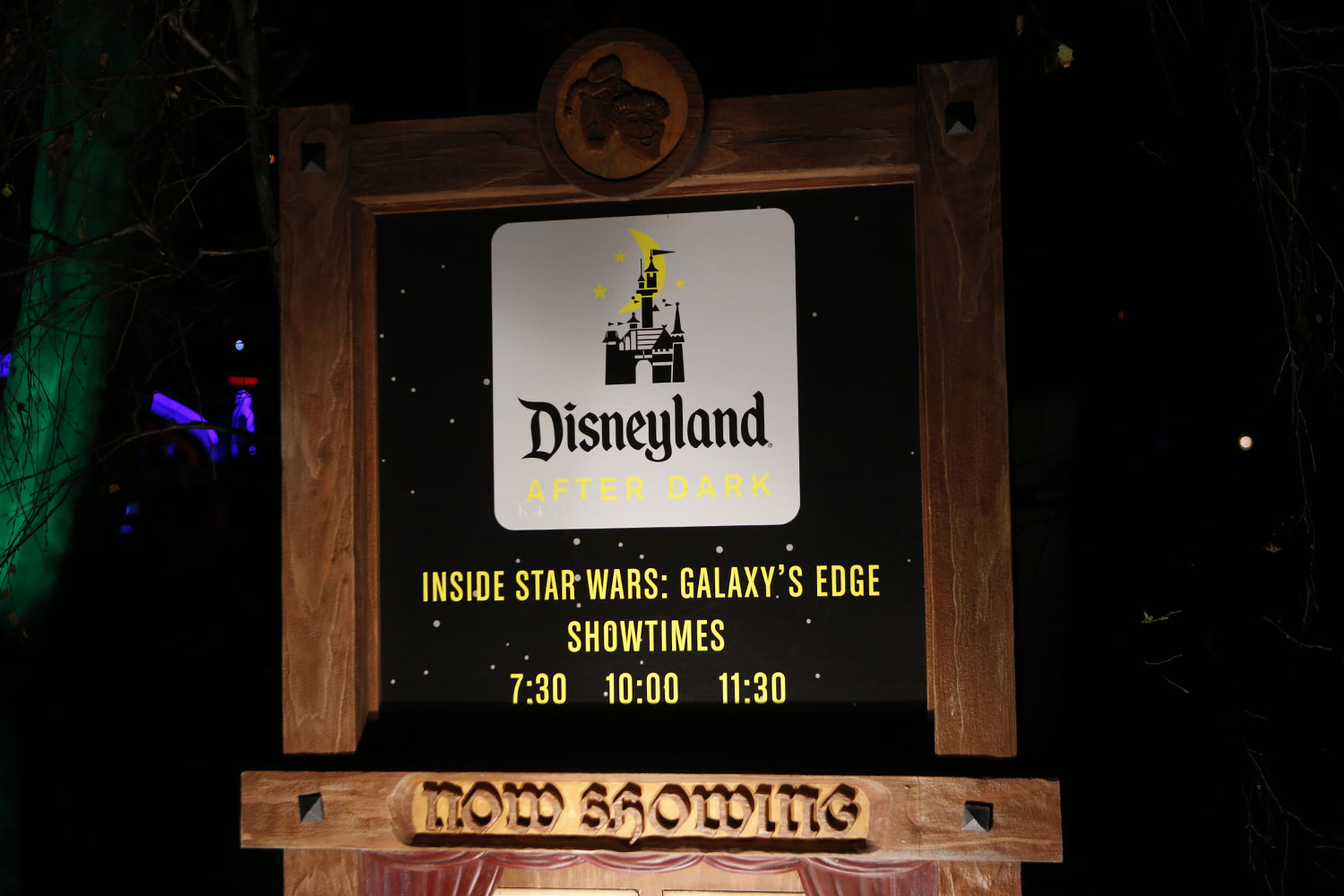 4. FOOD AND MERCHANDISE
Food and Merchandise kind of go hand in hand at the Disney Parks, especially in this day and age of heightened social media, everything needs to be instagrammed (we're part of the problem of course) or tweeted. For the exclusive May the 4th Merchandise, fans lined up at StarTrader in Tomorrowland to see what was being offered. The Emporium on Main Street also stocked merchandise as well if you rather head that way.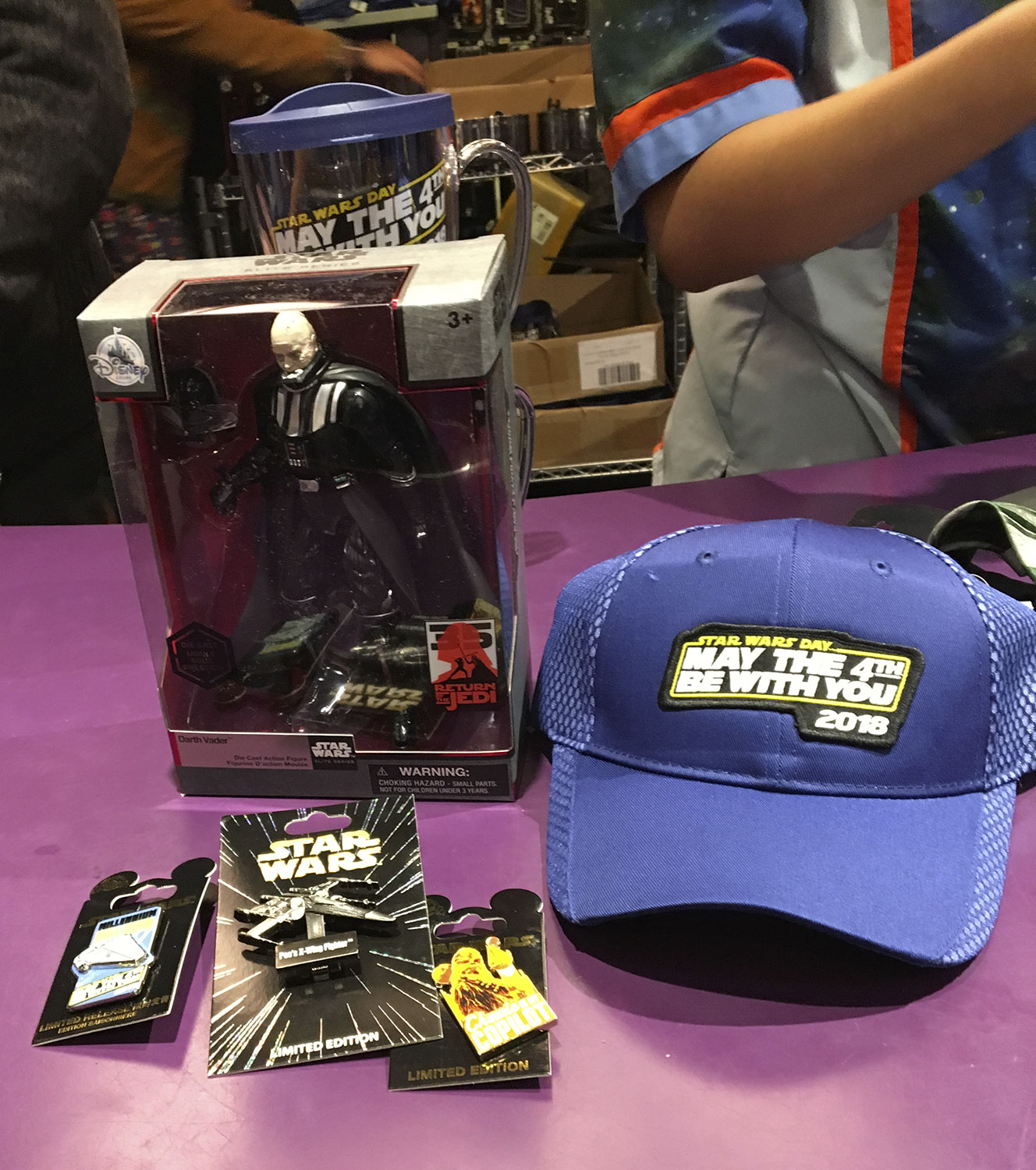 FOOOD!!! We didn't get a chance to see it all, but here's a list of everything unique that was available. We'll provide photos when possible but if you're going to Star Wars Nite 2, definitely plan ahead! Lines for food wasn't terrible at all and some locations had the offerings before Star Wars Nite began.
Main Street U.S.A.:
-Gibson Girl Ice Cream Parlour: Galactic Princess Sundae
-Refreshment Corner: Scum & Villainy Dog
-Jolly Holiday Bakery Cafe: Rebel Alliance Grilled Cheese / Imperial Red Pepper Tomato Soup / Darth Maul Eclair / Chewbacca Cheesecake / Darth by Chocolate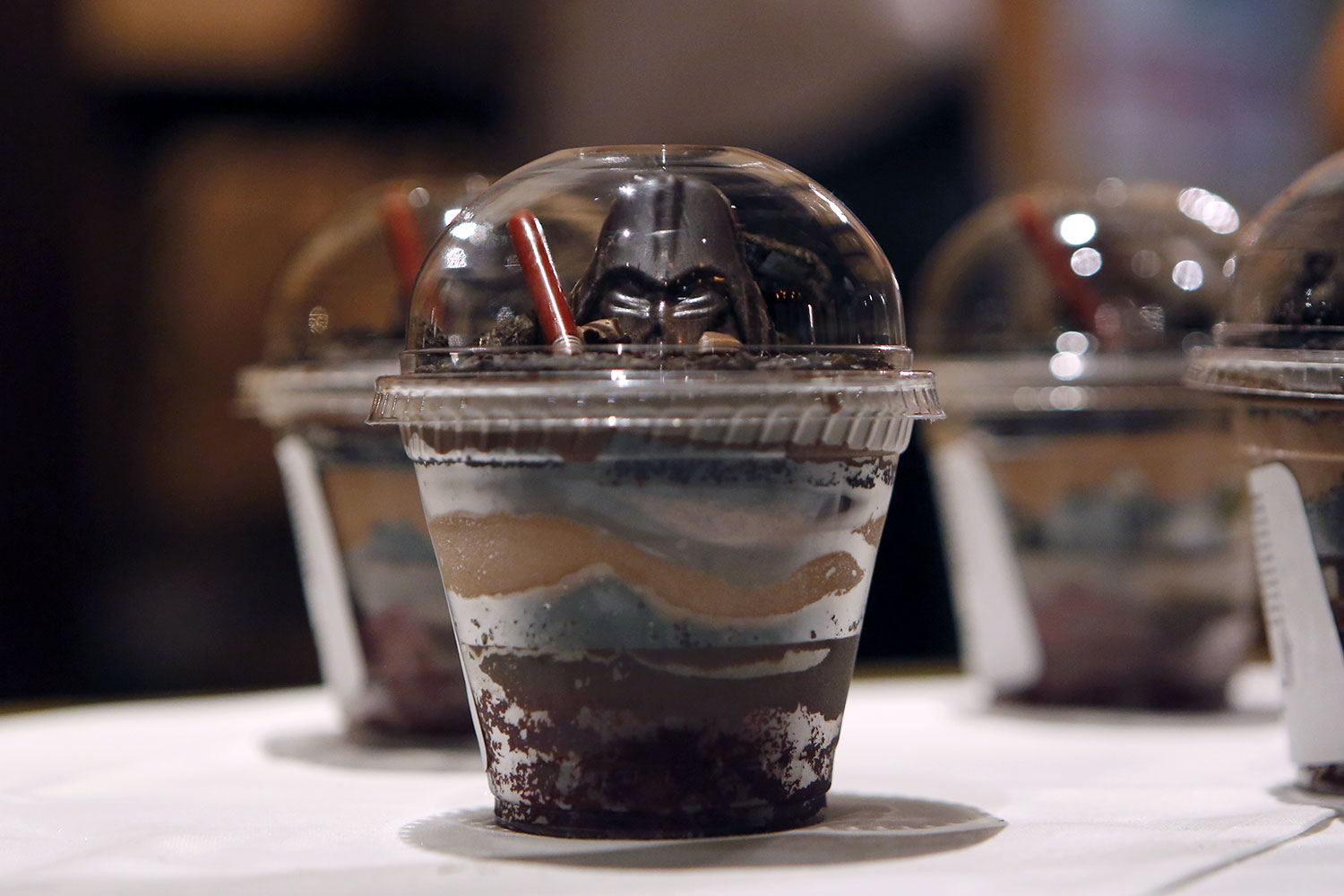 -Plaza Inn: Red Squadron Wings
Tomorrowland:
-Alien Pizza Planet: Dagobah Ramen (minus the broth in the display)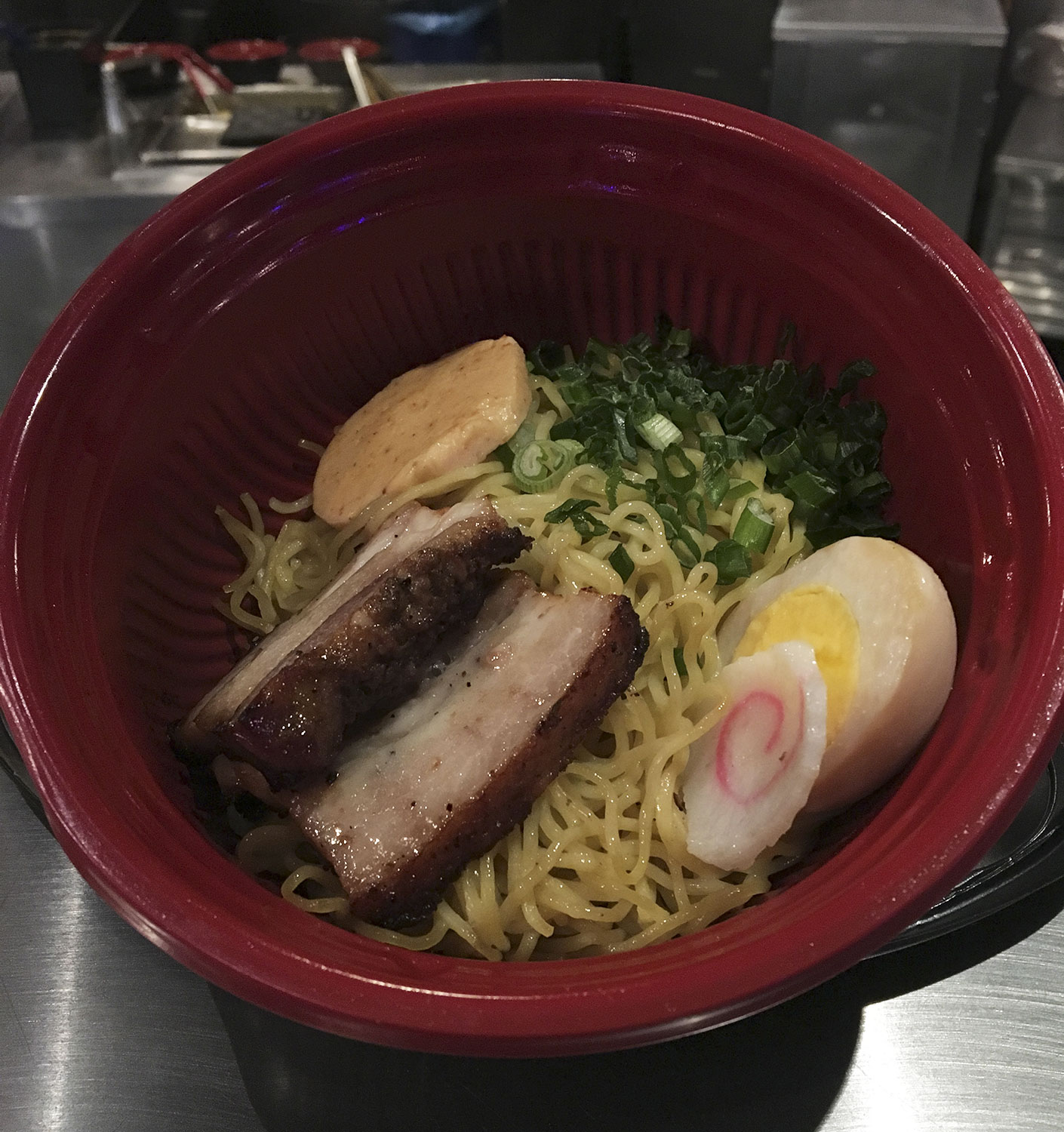 -Tomorrowland Fruit Cart: Darth Vader Bread / Stormtrooper Bread
-Galactic Grill: This is the Burger You're Looking For / Taquito Sabers / Bulgogi Potato Clones / Hunger Destroyer Pizzadilla / Tractor Beam French Toast Sticks / Beru's Special / Galactic Red Slush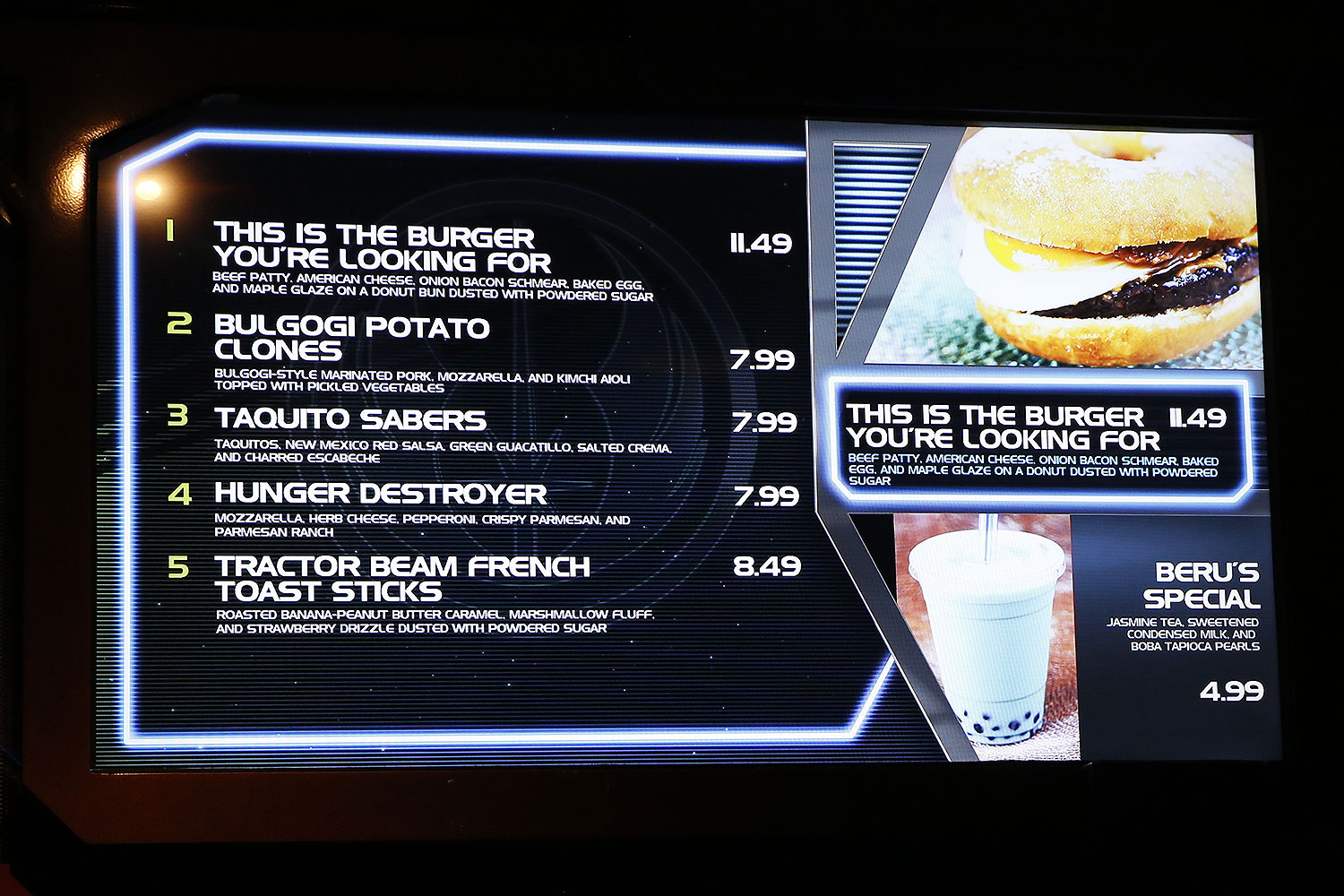 Fantasyland:
-Red Rose Taverne: Cheesy Egg Souffle Breakfast Sandwich
Frontierland:
-Rancho Del Zocalo: Chicharron Nachos / Darth by Chocolate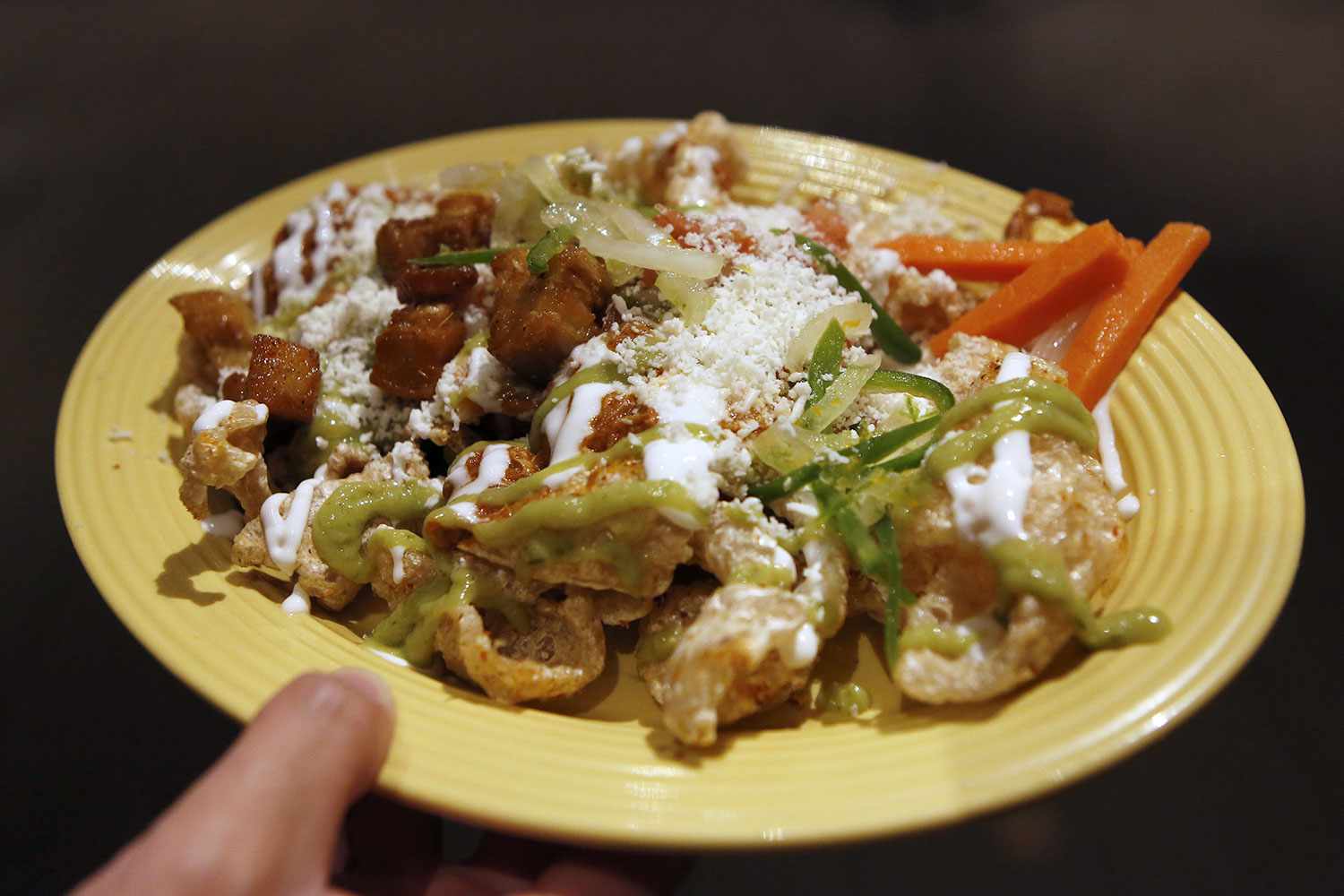 -River Belle Terrace: Peach Glazed Pork Belly / Southern-Fried Bone-In Pork Chop
Adventureland:
-Bengal BBQ: Spiced Ham Musubi
New Orleans Square:
-French Market: Lump Crab and Corn Chowder / N'Awlins Caesar Wedge / New Orleans-style Beef Steak Sandwich / Chewbacca Cheesecake
-Mint Julep Bar: Imperial Beignets with Hazelnut Cream Filling / Red & Blue "Mickey" Beignets
Critter Country:
-Hungry Bear Restaurant: Chicken & Waffle Funnel Cake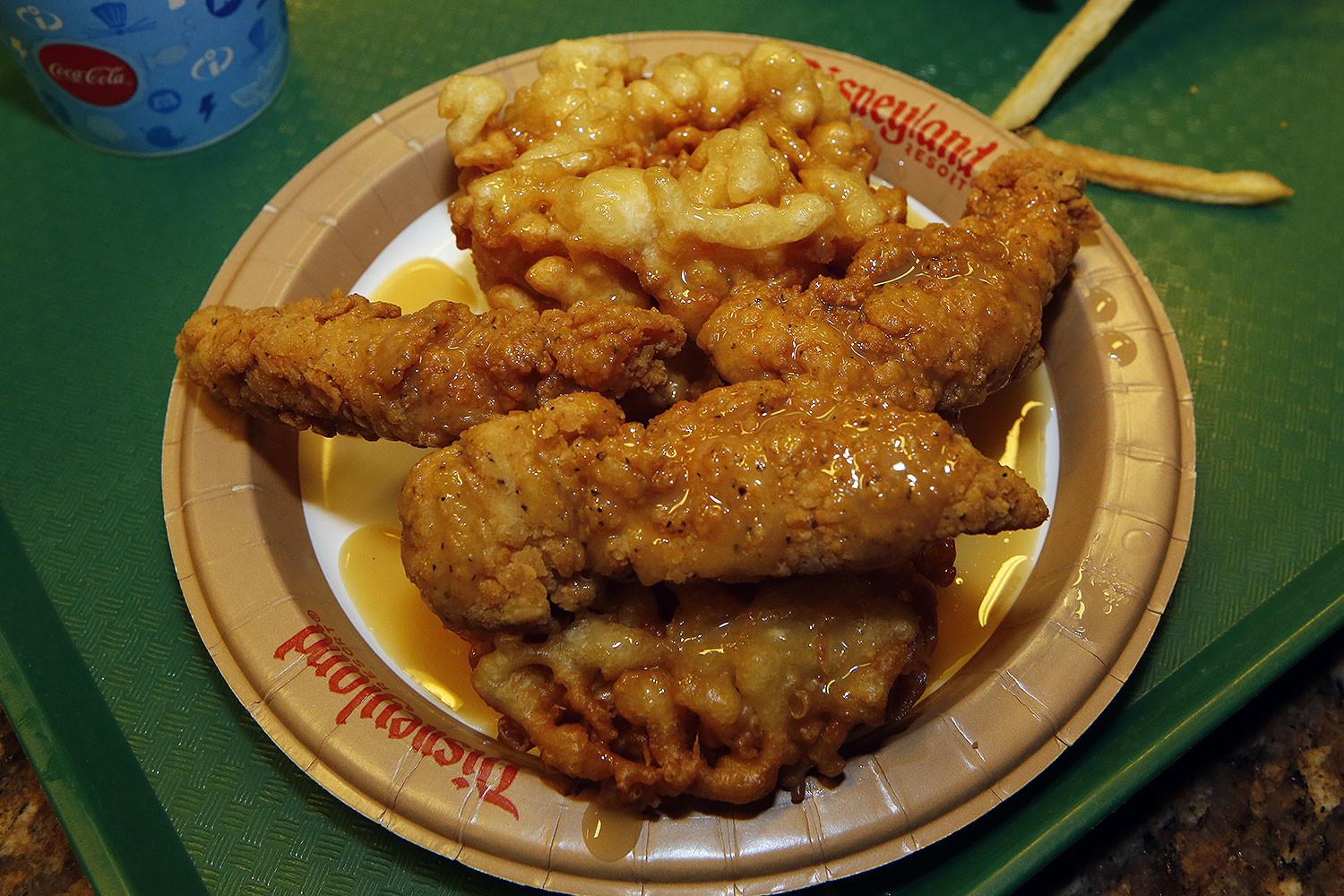 5. MEMORIES
By the end of the night, you'll have hopefully had a night at Disneyland like no other and one to remember for years to come. So if you're on the fence about a future Disneyland After Dark, and you want to see the park in a way you've never seen before, go ahead and buy that ticket. There might be too much to tackle for one person or group and the lines for characters might seem insane, but if you have the patience and the right attitude, a great night can be had by all.
And who knows, you might get a free gift at the end, like this SOLO mini poster!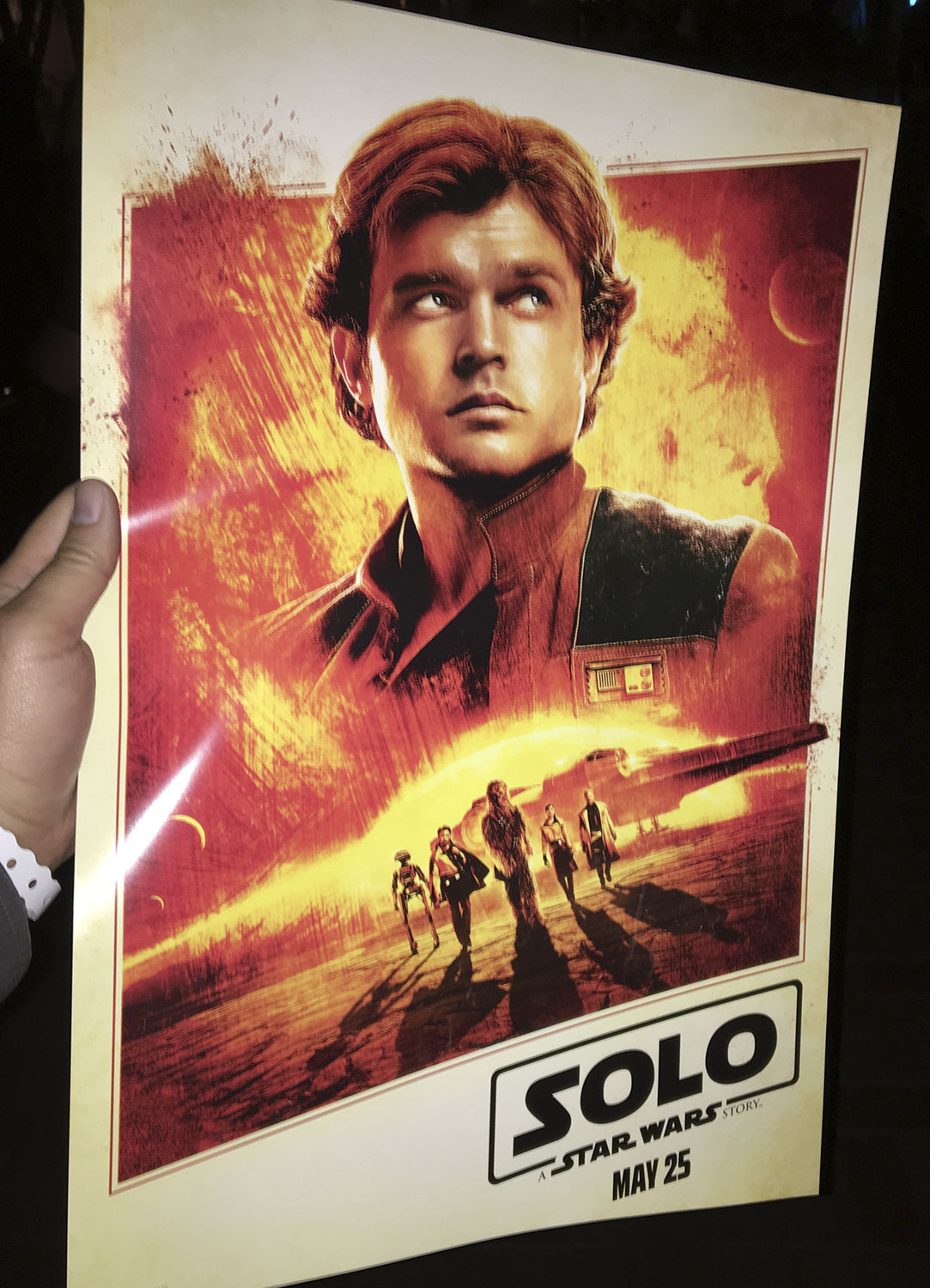 Disneyland After Dark: Star Wars Nite took place on May 3, 2018, with night 2 happening on May 9, 2018. Last day to buy tickets online is May 8th, Tickets may still be available at the gate on May 9th.
Photography by David Yeh