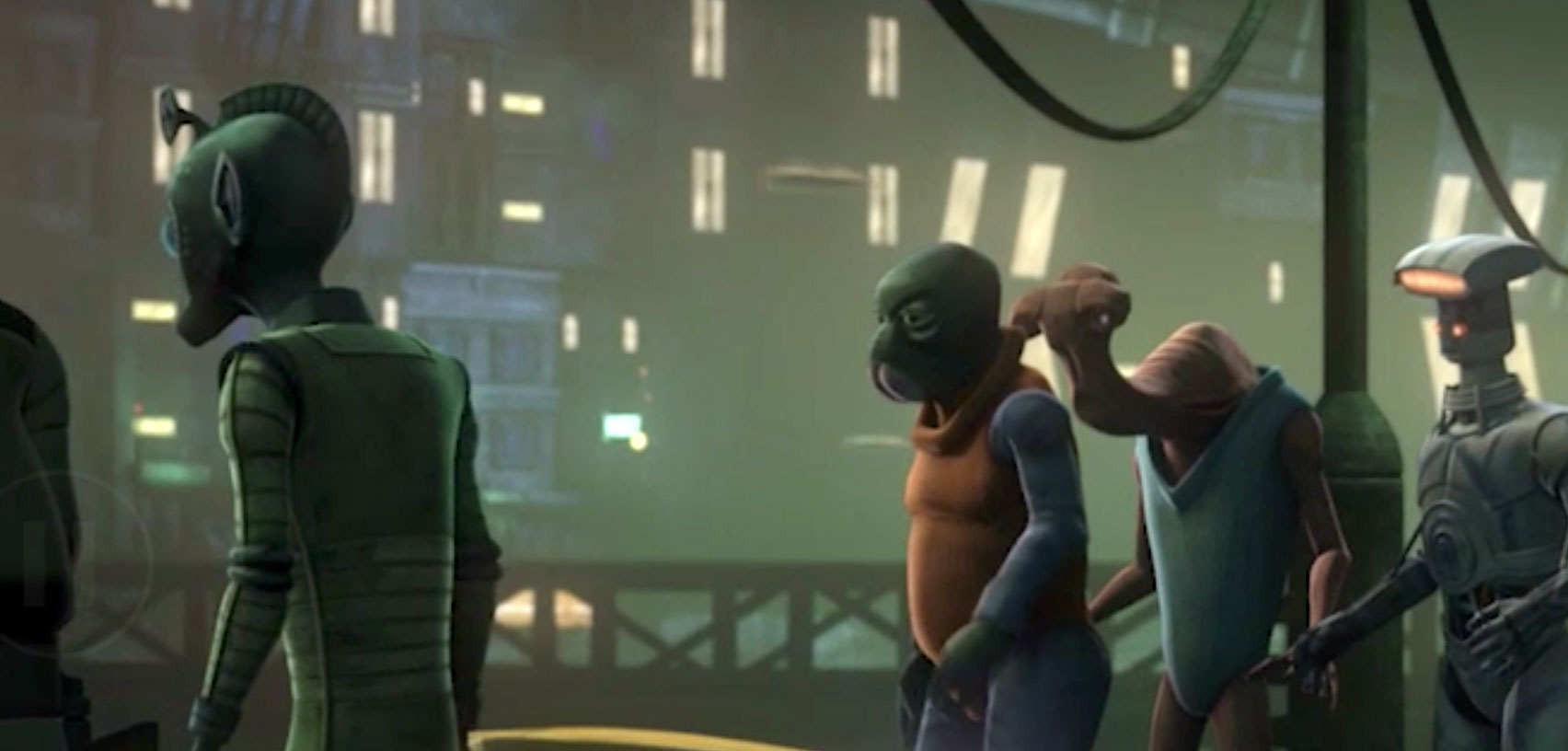 Disney
Clone Wars Makes Kenner Figures Canon (Again)
March 20, 2020
Friday brings us a new episode of Clone Wars, continuing the story of Jedi Apprentice, Ahsoka Tano who has since left the Jedi Order to rediscover herself. It's a neat character building and soul-searching episode, but what we found interesting were some of the Coruscant citizens in the background resembling the vintage Kenner Star Wars Action Figures.

Greedo, Walrus Man (Ponda Baba), and Hammerhead (Momaw Nadon), now with all new names I imagine, all make an appearance in their classic outfits. Sure, Walrus Man put on a few pounds, but you can't deny the fashion! Now collectors everywhere will want modern versions of these classic characters. Cheers to the folks at Lucasfilm Animation that snuck them in!

Vintage Figures Photos by Rebelscum.com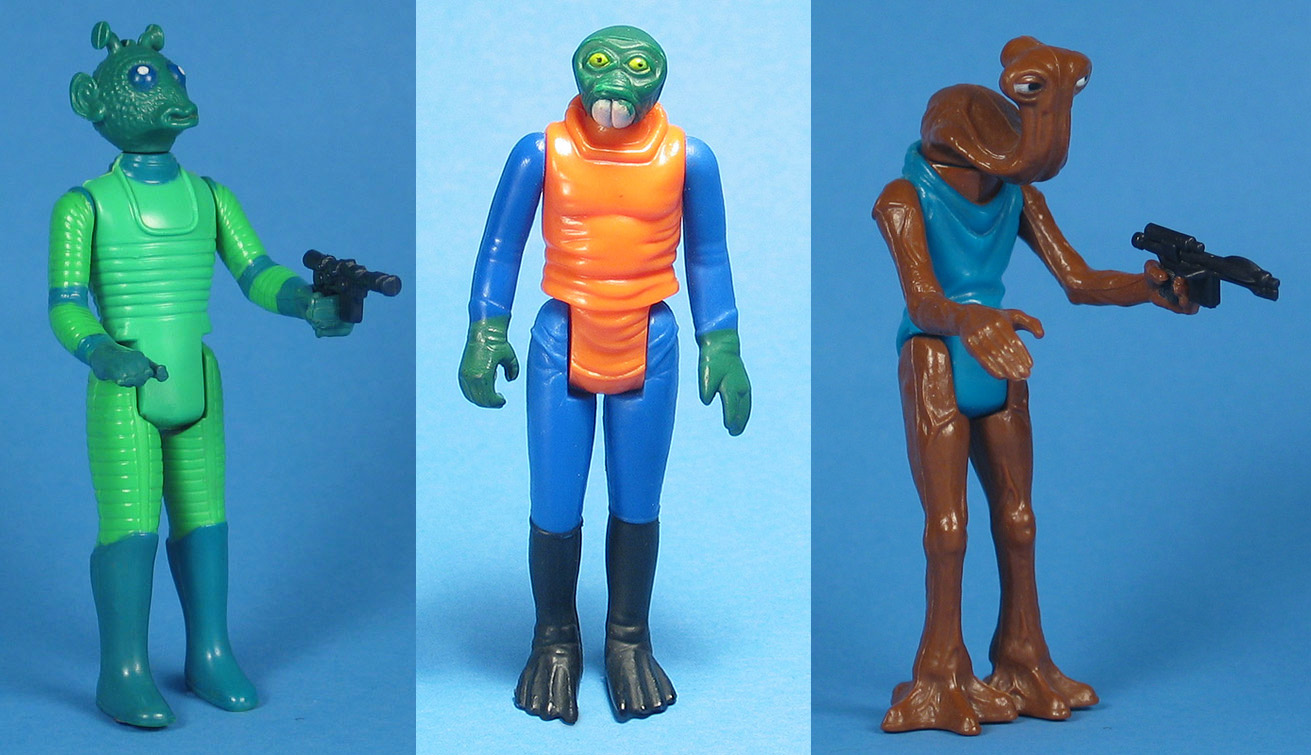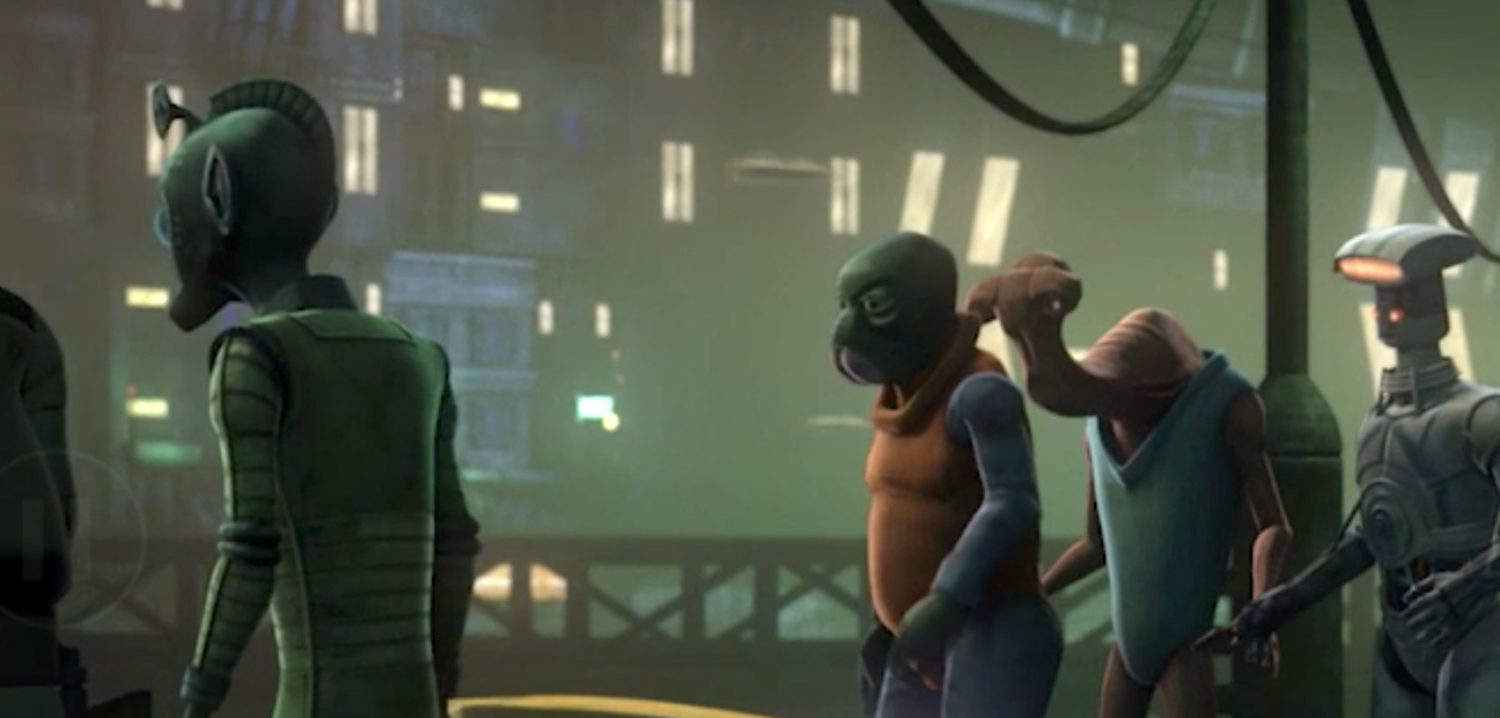 Now, this isn't the first time Walrus Man's fashion-sense appeared in Clone Wars. A surly Aqualish has appeared in Season 5 on the planet Abafar.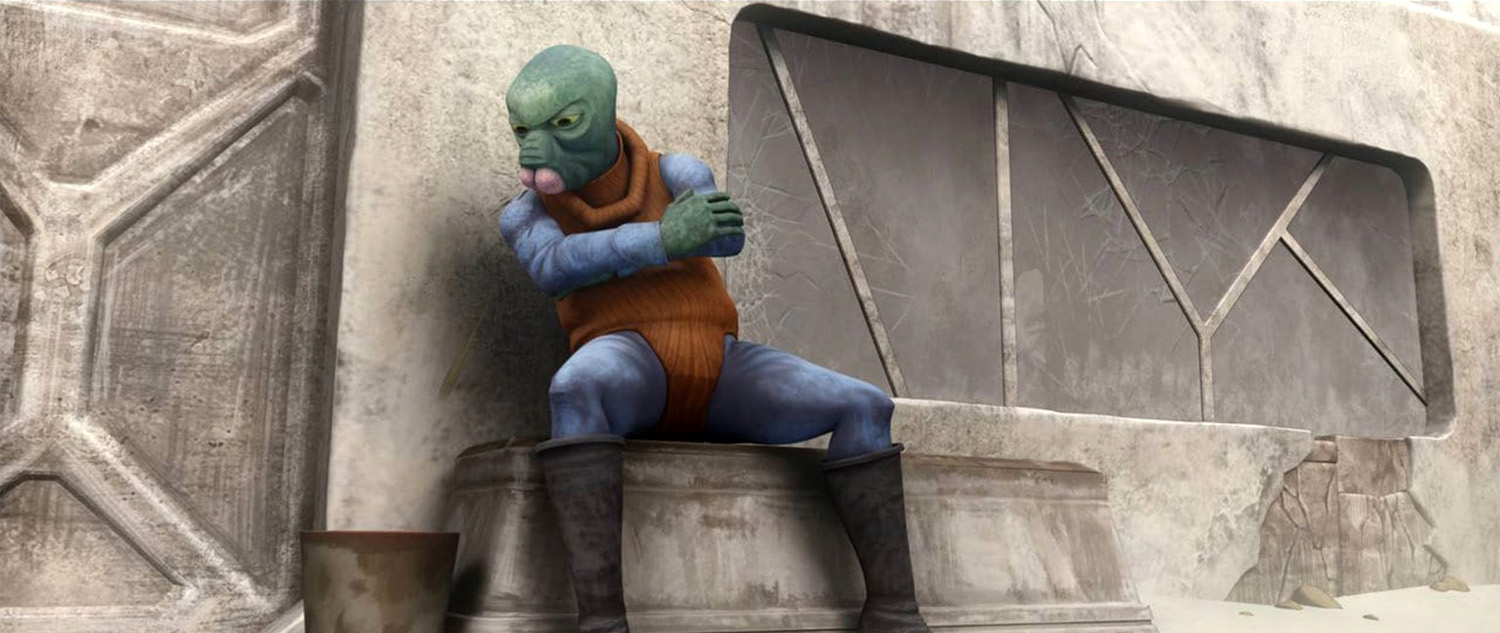 In Episode 707, the Ithorian appears again imprisoned by the Pykes, along with a blue outfitted Snivvian.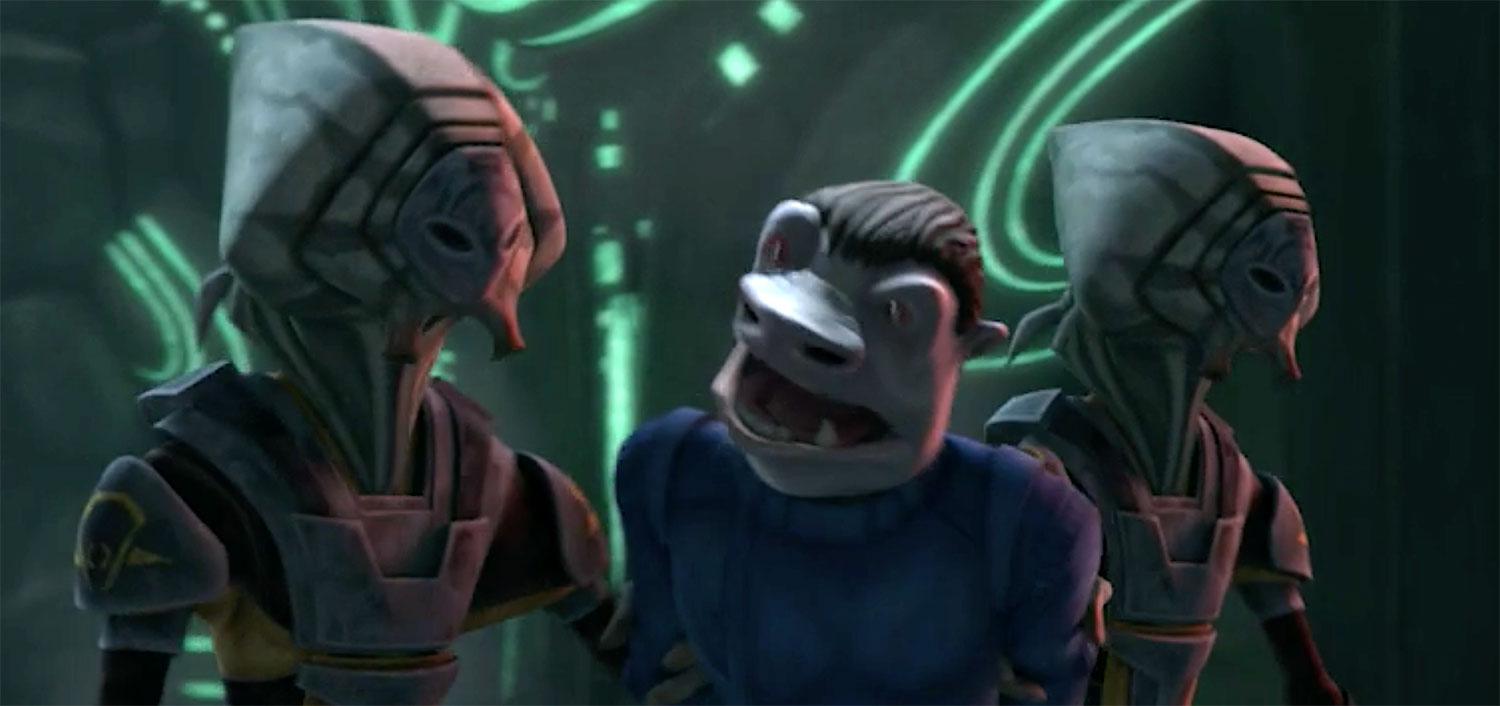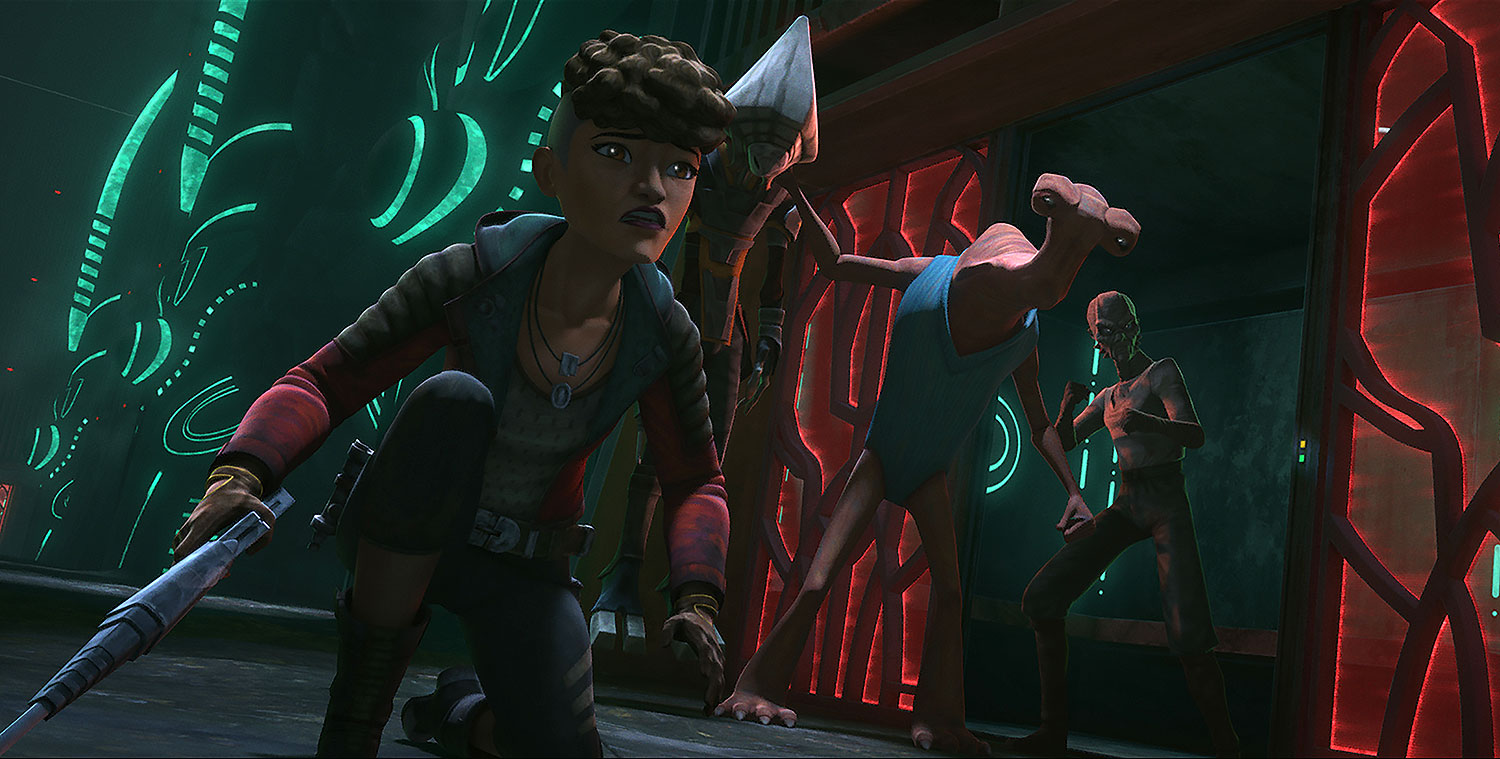 Episode 705 "Gone With a Trace"

After leaving the Jedi Order, Ahsoka Tano finds herself in the underworld of Coruscant where she befriends aspiring pilot Trace Martez. Enlisted by Trace's sister Rafa to help build dangerous droids, Ahsoka opts to keep her Jedi past a secret in "Gone With a Trace," an all-new episode of "Star Wars: The Clone Wars" this FRIDAY, March 20th on Disney+.