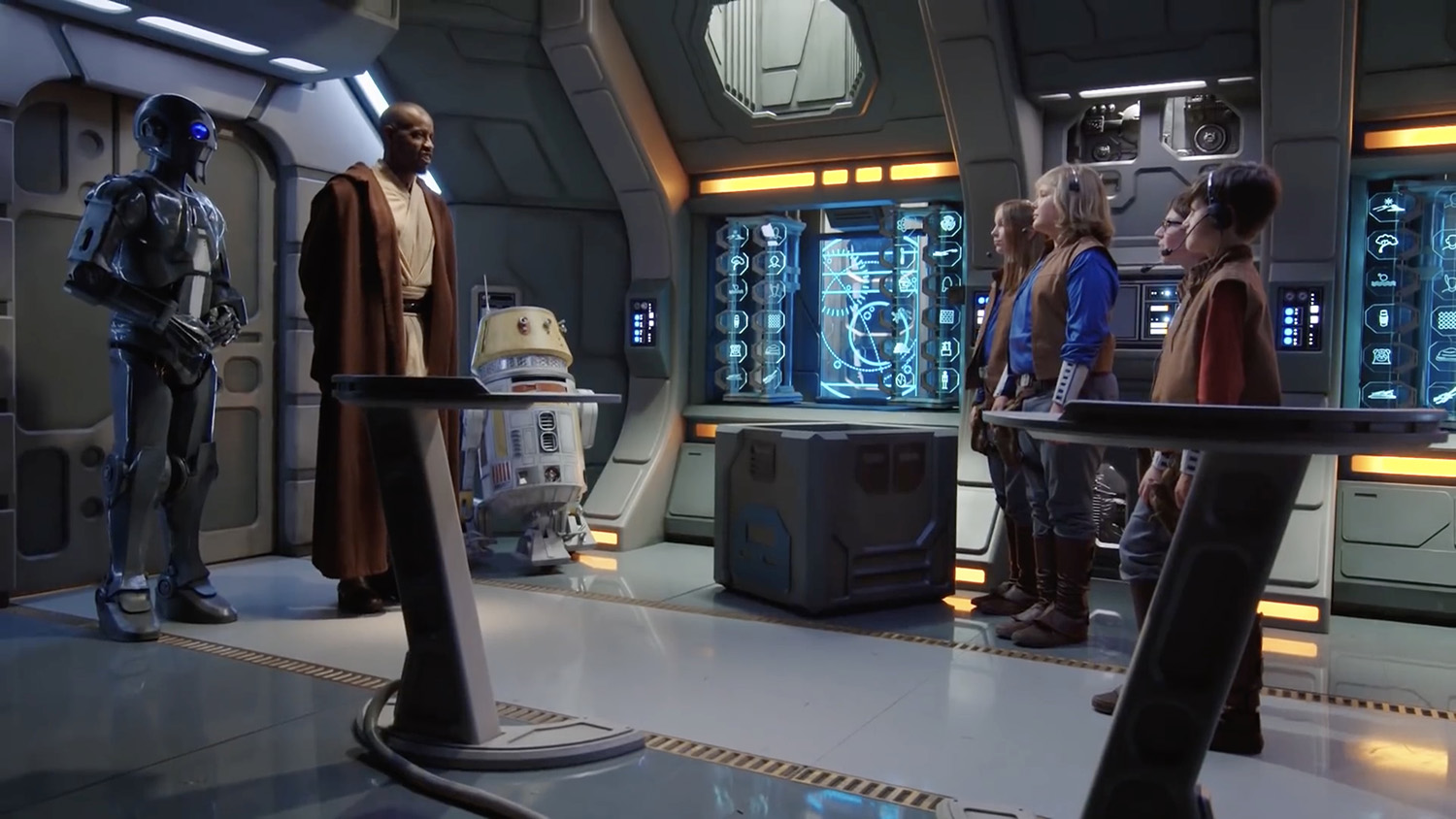 Lucasfilm
Characters of Star Wars: Jedi Temple Challenge
Meet the Characters in
June 11, 2020
Ahmed Best is back in the Star Wars Universe, but not as Jar Jar Binks as seen in the Star Wars Prequel Trilogy, nor is he the Outlander Club patron in Attack of the Clones, Achk Med-Beq. In the new Star Wars themed game-show, Star Wars: Jedi Temple Challenge, the actor returns as a new Jedi Master named Kelleran Beq… a sibling to his Episode 2 character. The first two episodes of this series are now available on YouTube, but there's a few more characters to meet in the series…


Jedi Master Kelleran Beq – The host of the show guides three teams of kids through a series of challenges, but only one team will make it to the end.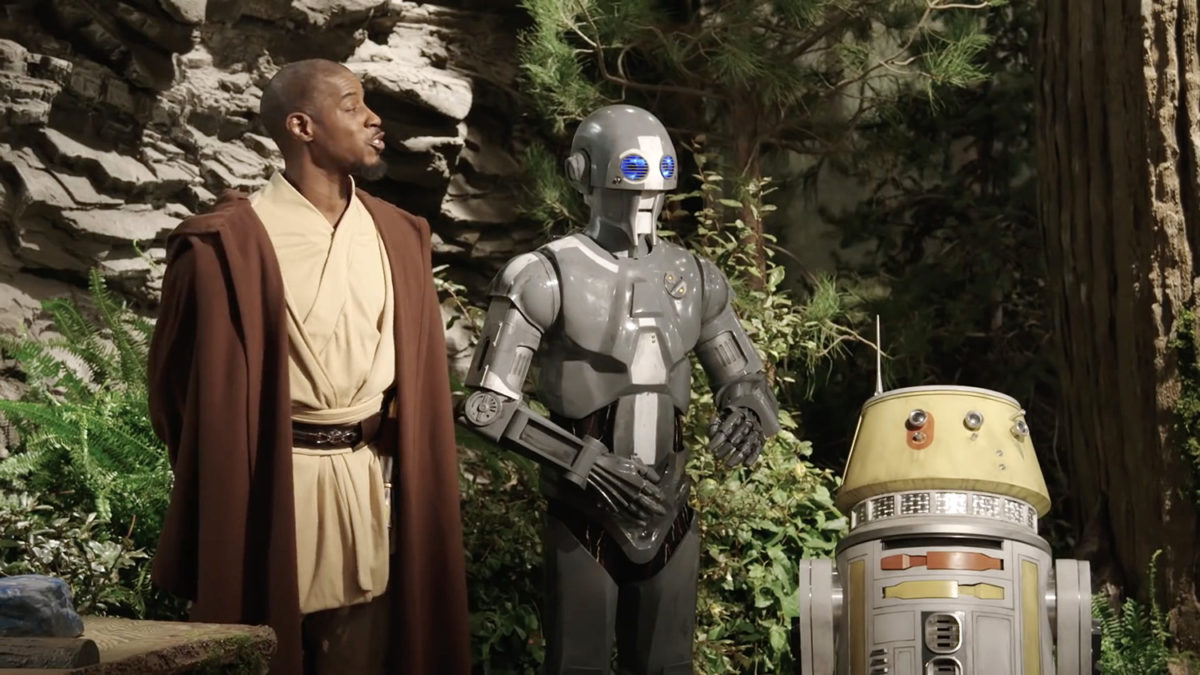 AD-3 (Voiced by Mary Holland, performed by Gordon Tarpley) – Master Beq is aided by AD-3, who assists in some of the challenges but mostly offers playful banter.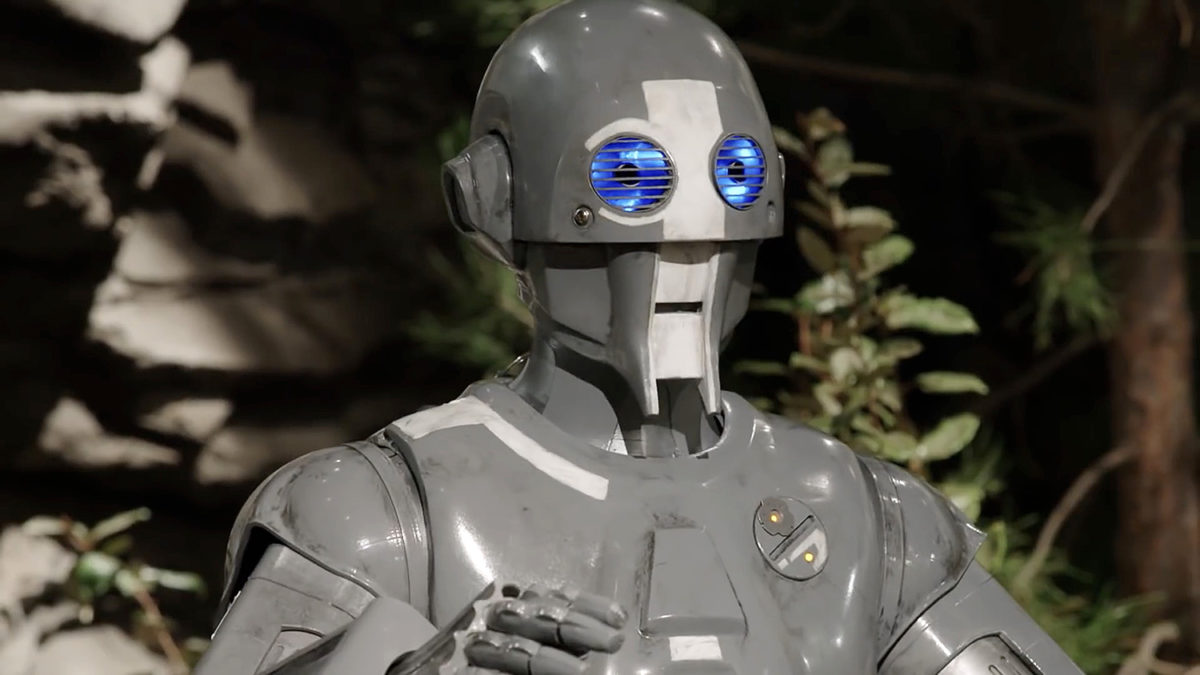 LX-R5 (Operated by Michael McMaster) – LX really hasn't done that much in the show, but he's there for support.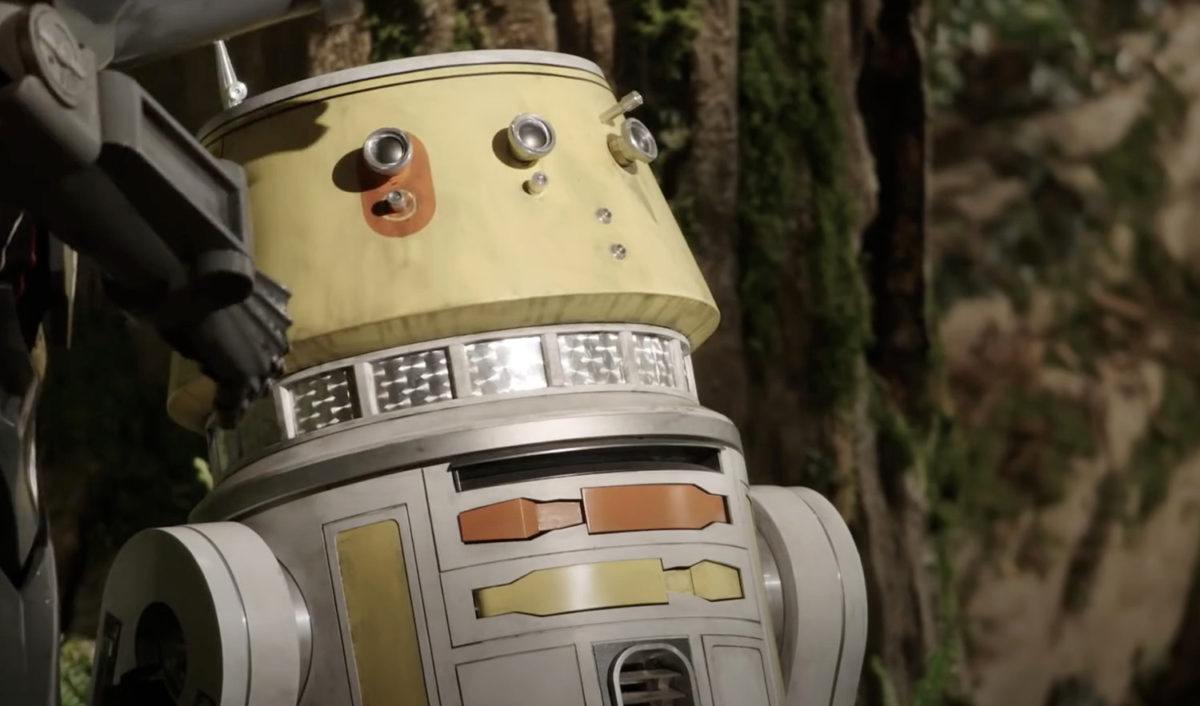 Part of the Jedi Challenge takes place aboard the Jedi Starcruiser Athylia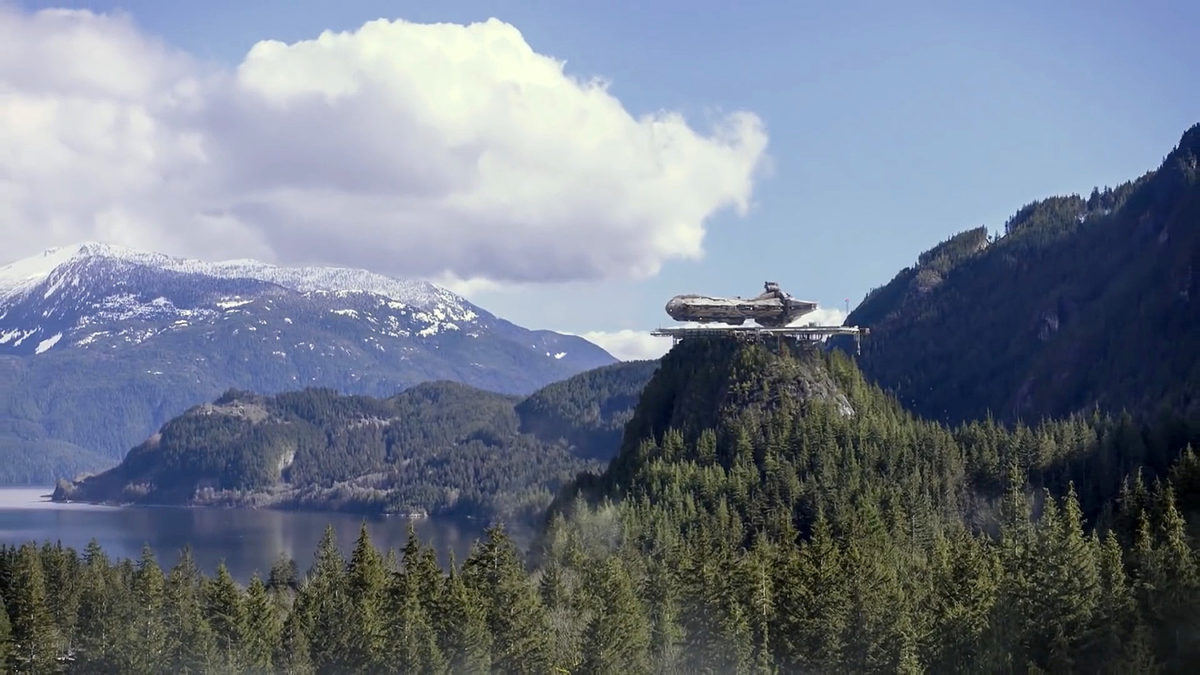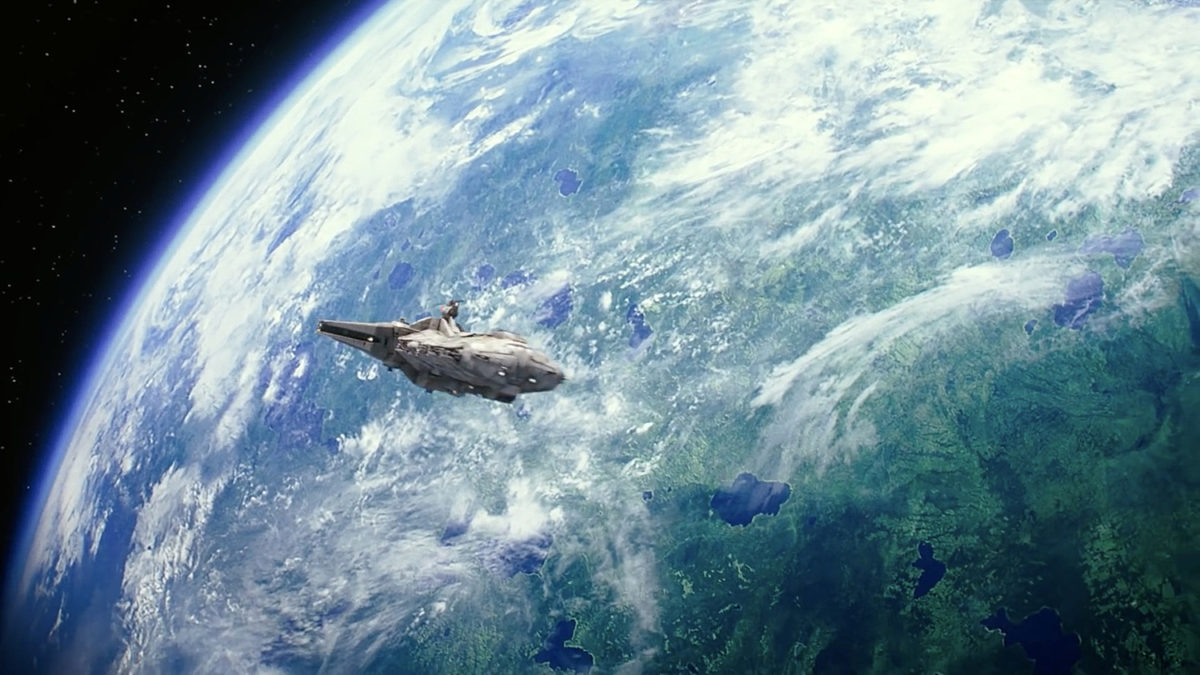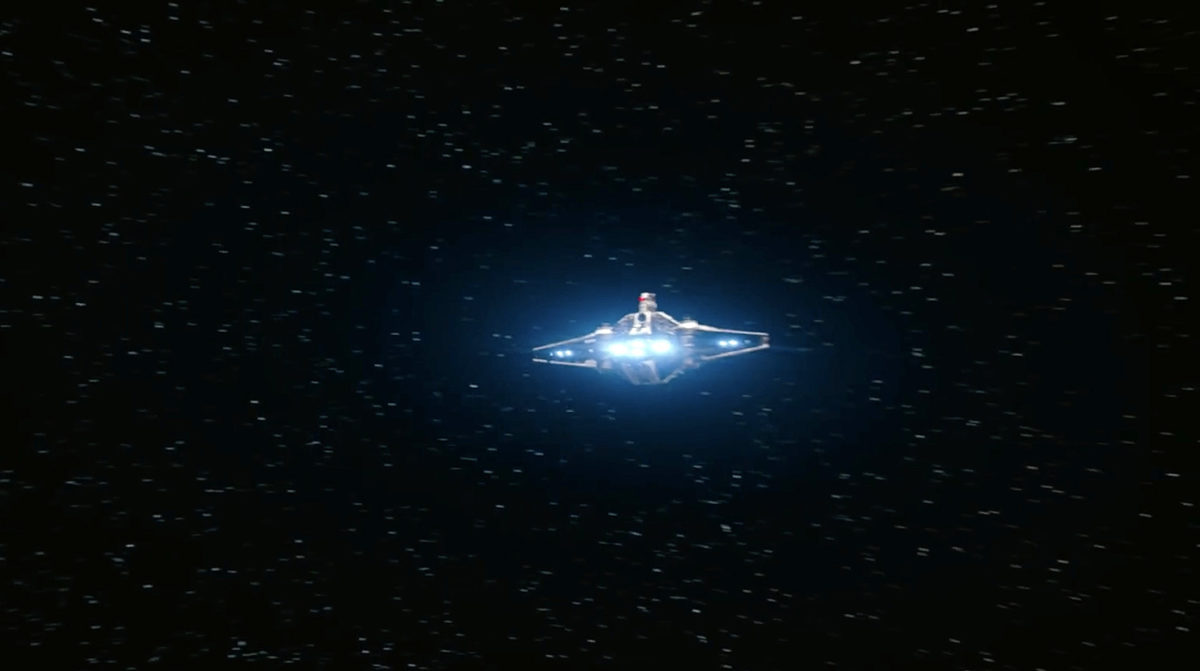 Other characters encountered is the voice of Yoda (Frank Oz) and the voice of the Dark Side (Sam Witwer).

Aboard the Aphylia, AD-3 tells a different story in each episode to the Padawans to test their knowledge. In it are a few new characters introduced from across the galaxy.

Jedi Jabe Rann and Jedi Master Wishan, a red-eyed, green-skinned Duros.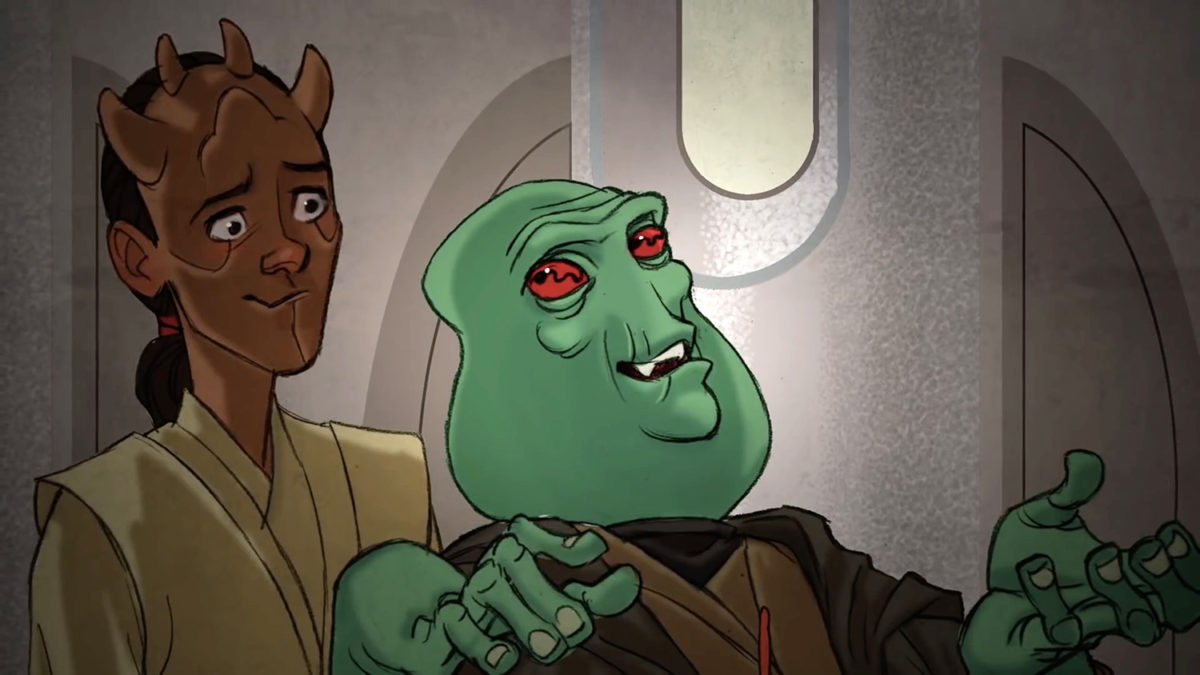 Enujut – A Rocky World
Evor Haris – A Peacekeeper
Blue Protocol Droid
Zemerin – Skittish, one-legged species with telepathic powers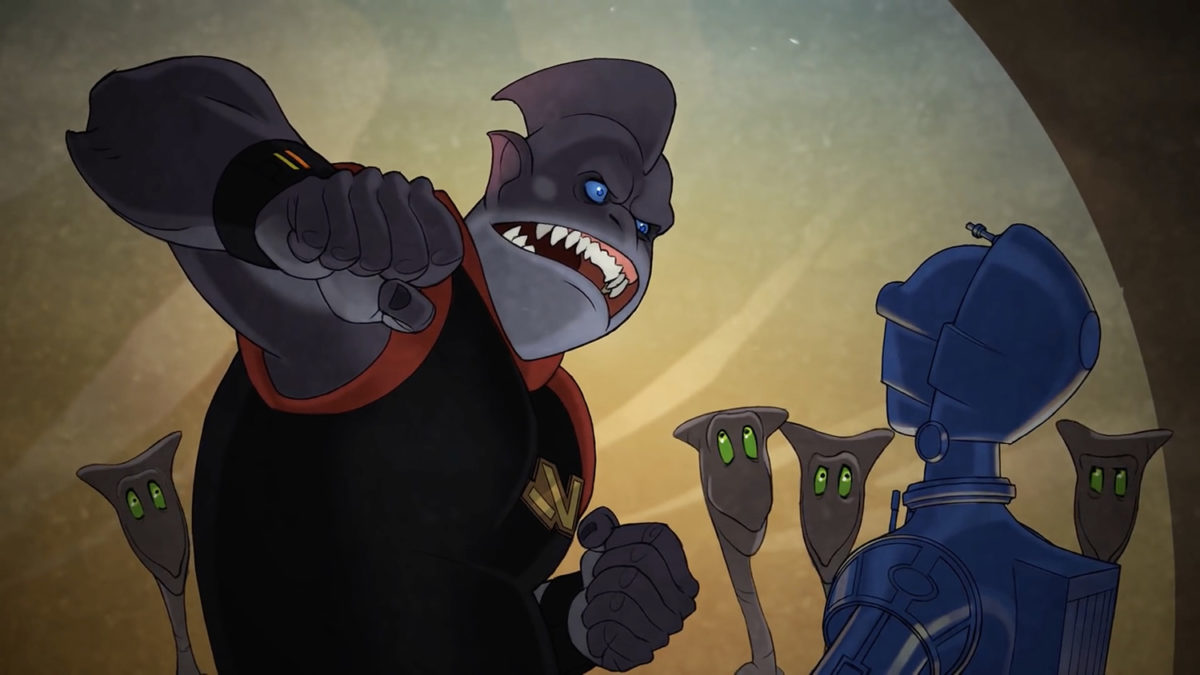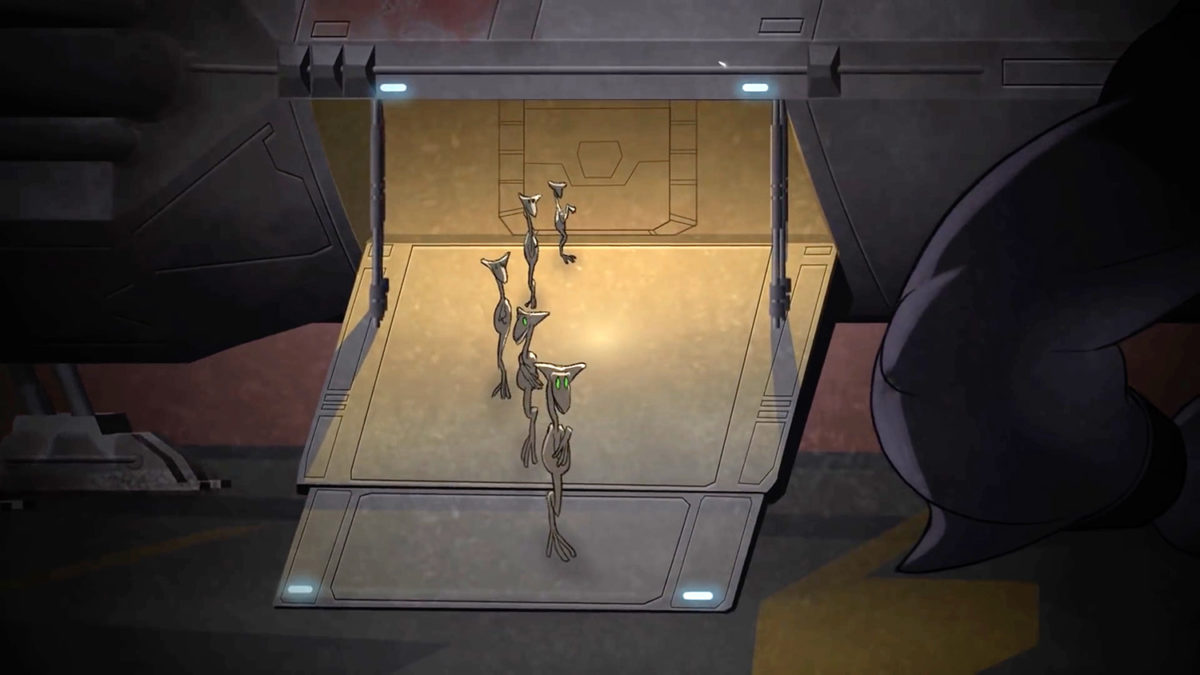 Jaxxon – The green space rabbit-looking Lepi makes an appearance arguing with an Ugnaught.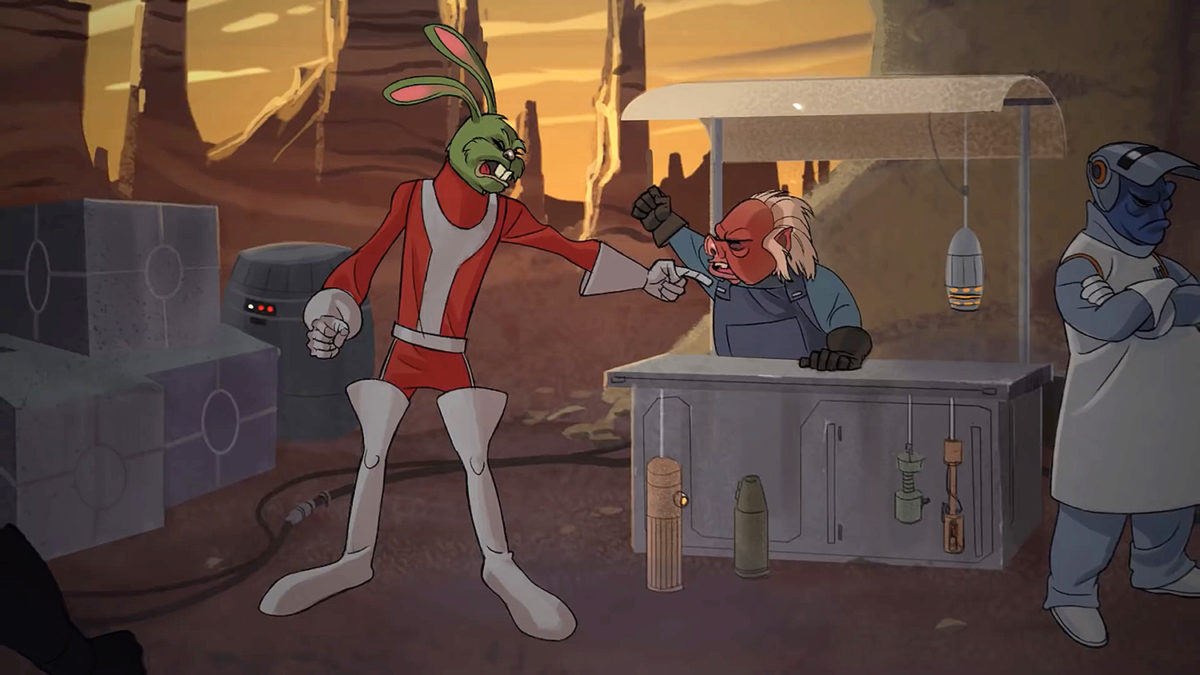 Ewoks – These Ewoks are seen arguing who is taller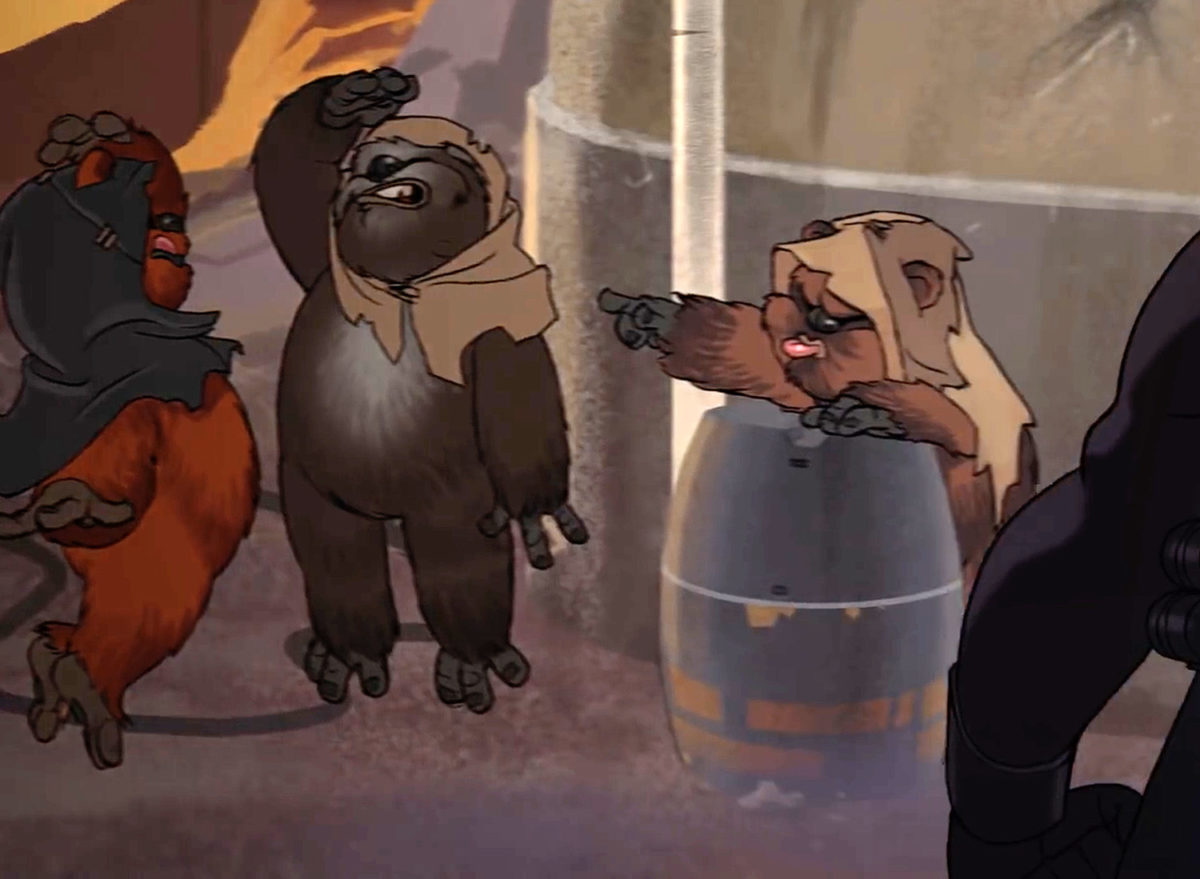 Oota and Yates – Yates is the purple twi'leck podracer on Tatooine's Mos Zabu racetrack; and their blue droid is Snooze.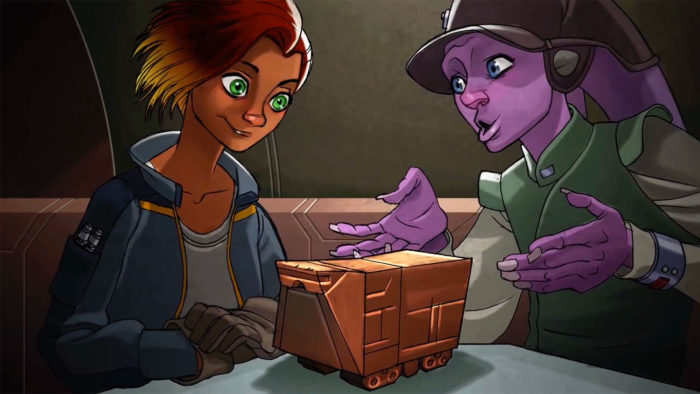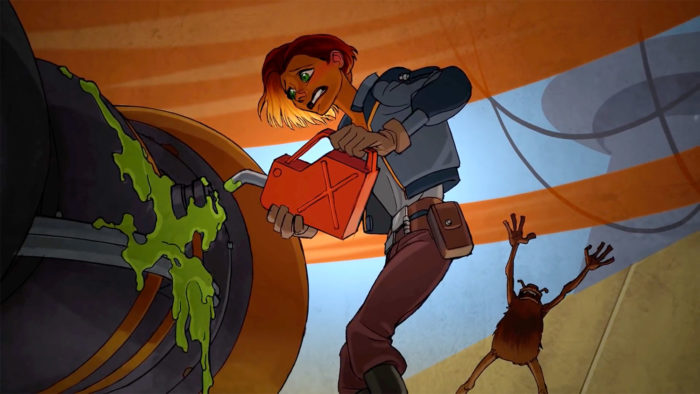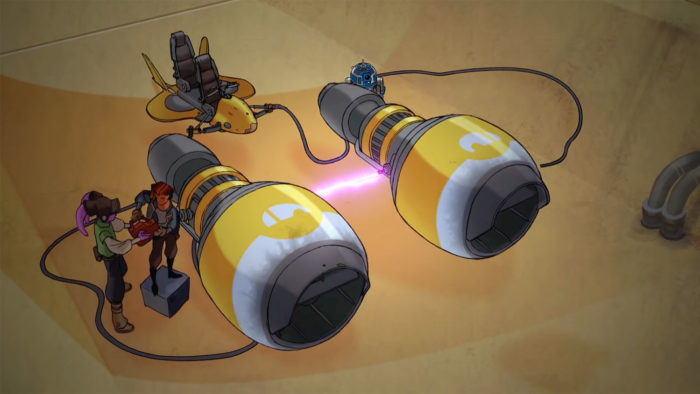 Pako – a Yuzzum who thinks he's stealing Rokey the Hutt's treasure but is duped by Oota and Yates.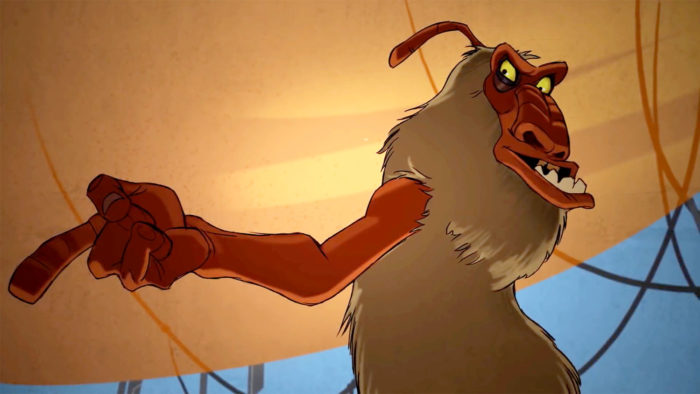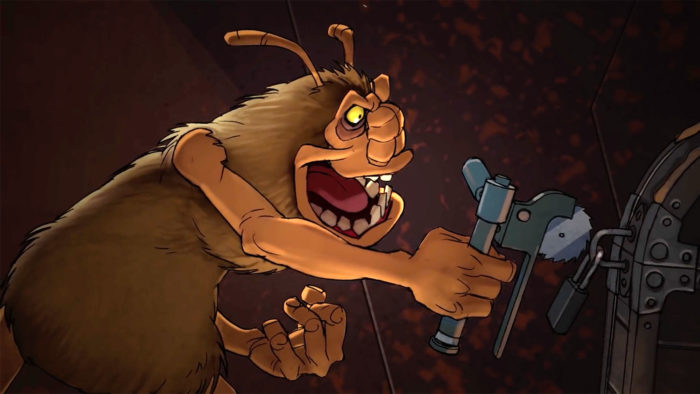 Other characters seen but unnamed: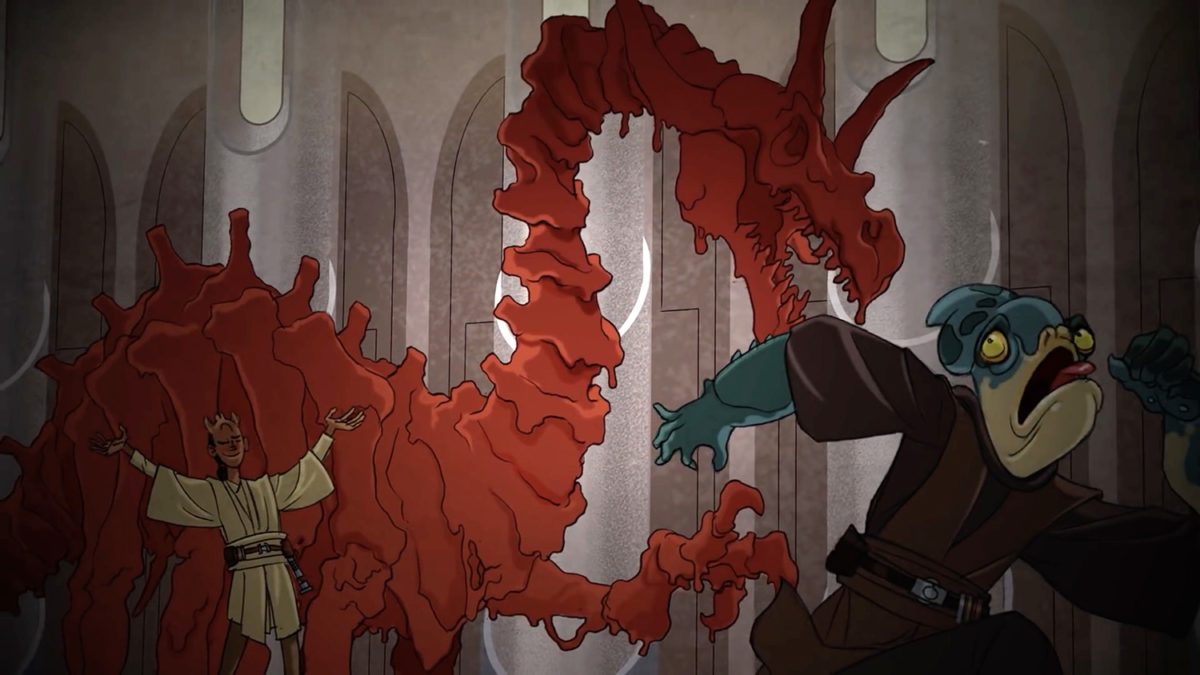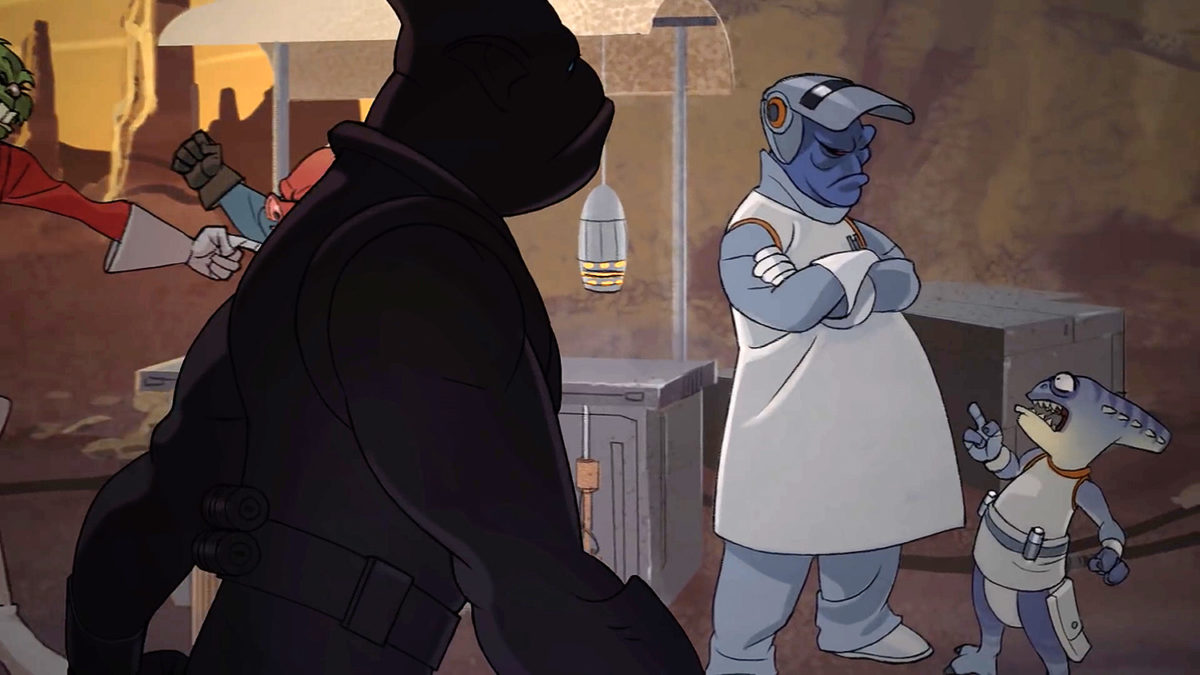 Reen and Kreven (Droid), part of the Guild of Technicians with their ship the Trustworthy are ambushed by Ewoks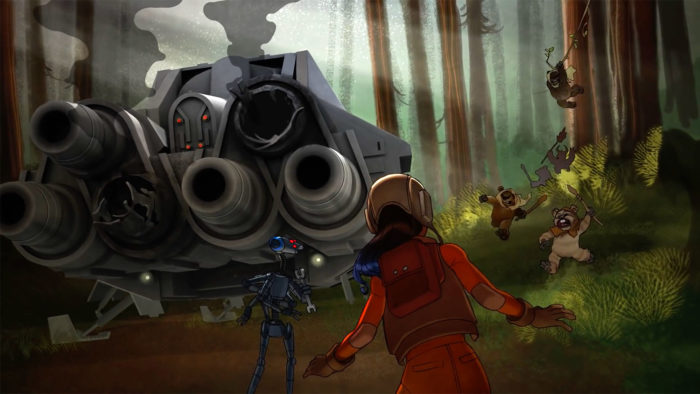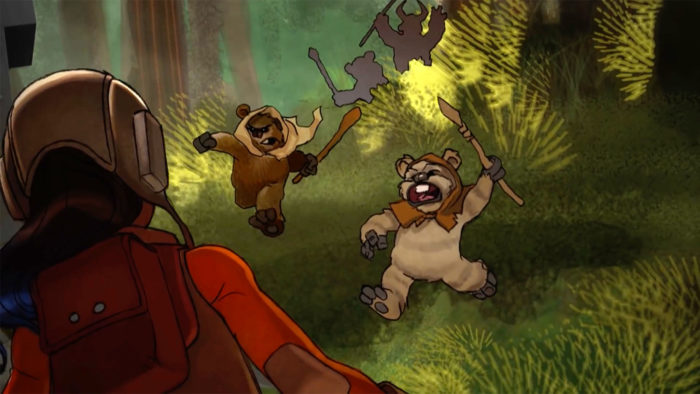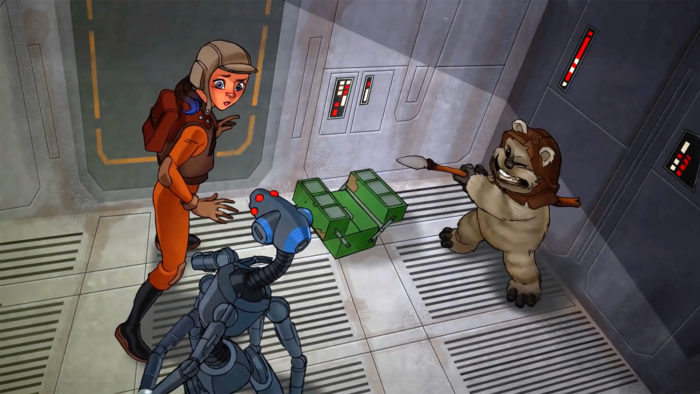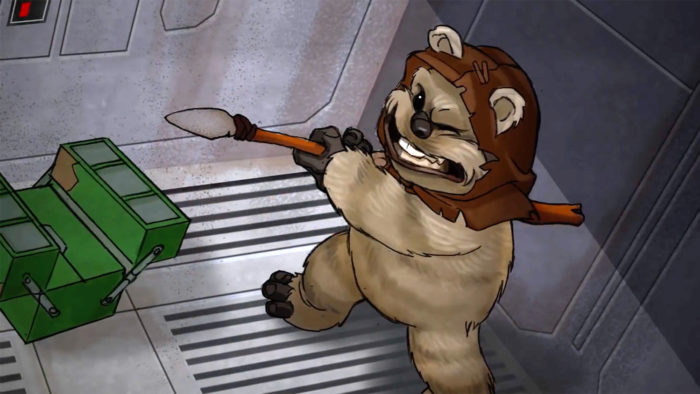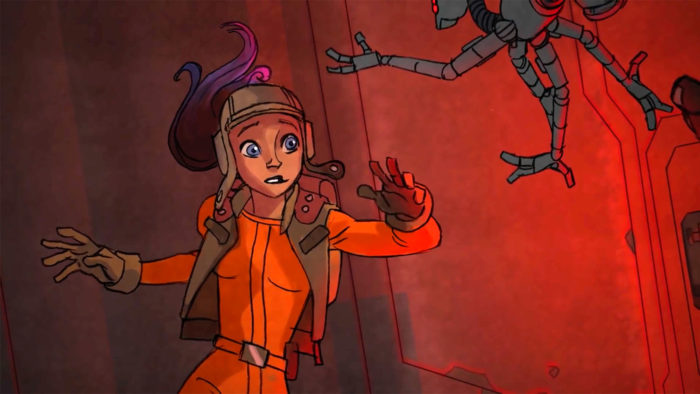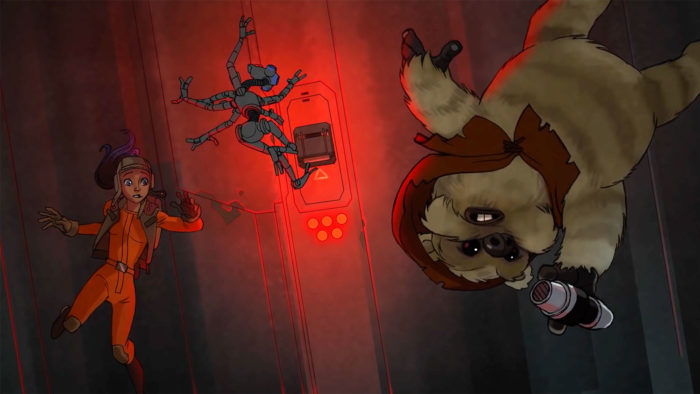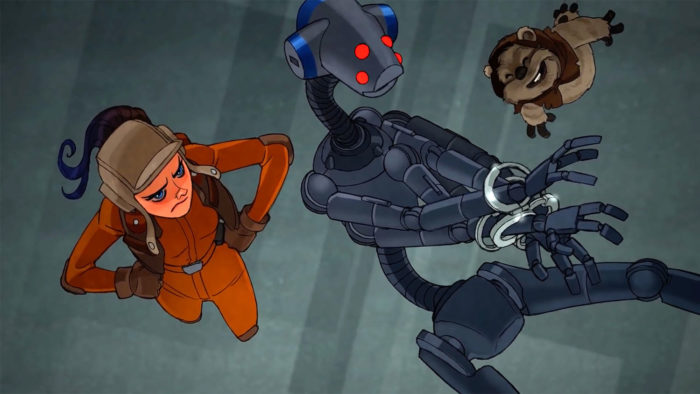 Faddey and Vosa (standing on a Mouse Droid) have a run-in with a Serving Droid while a Wookiee sips down Purple Moogan Iced Teas at the Day Star Hotel.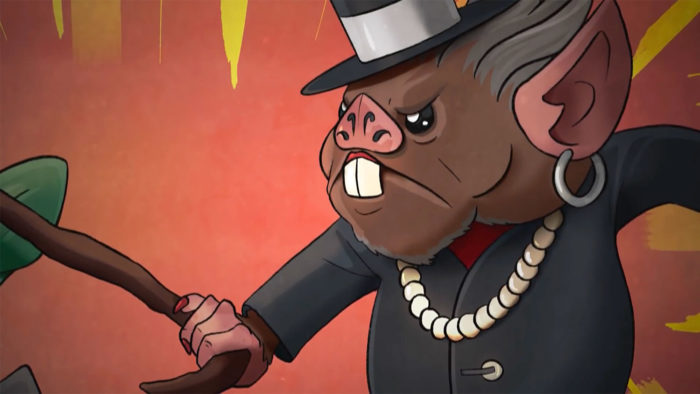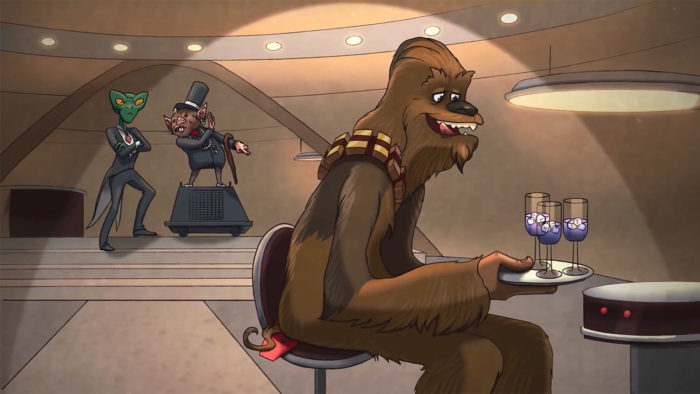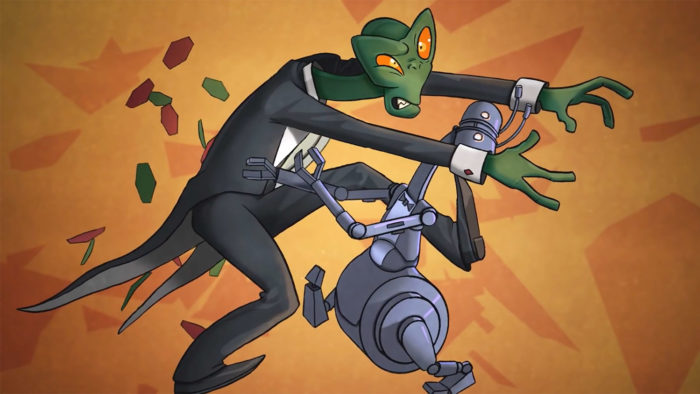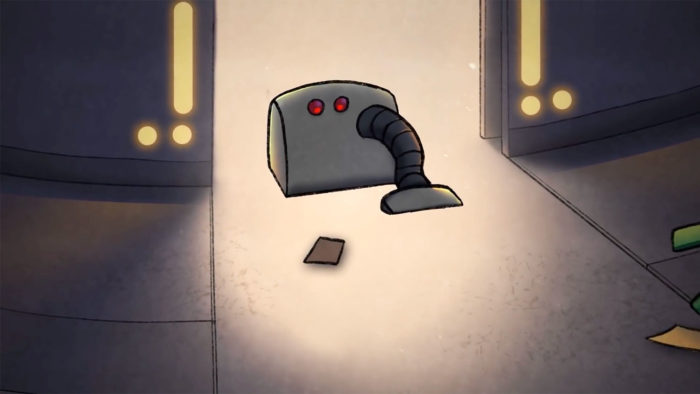 A young Padawan named Vosa meditates at the Forest of Tranquility on the remote moon of Treen. There he encounters a four-armed alien ape and a monstrous Spikeworm.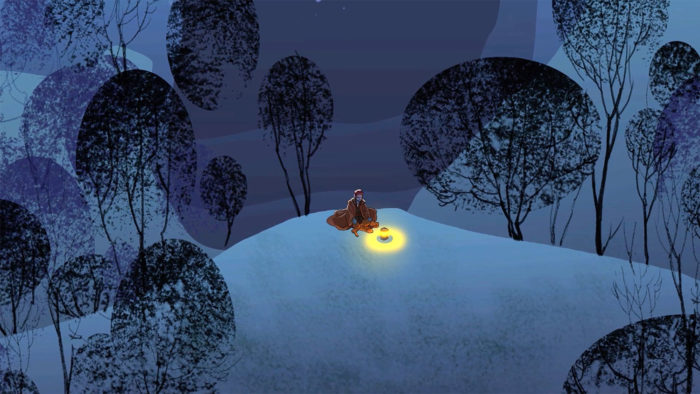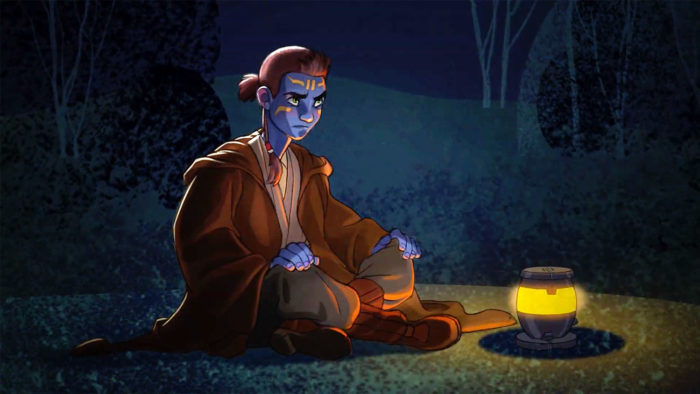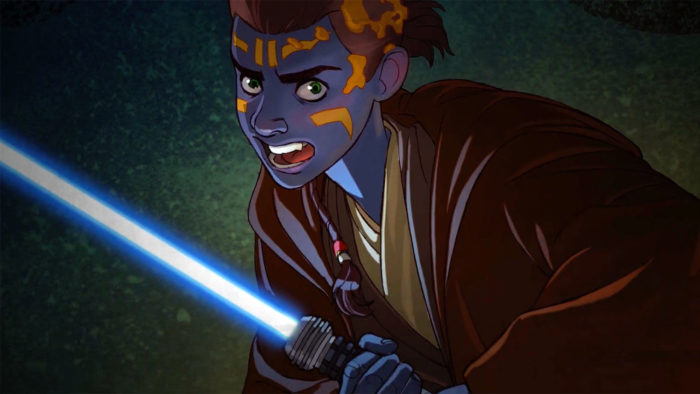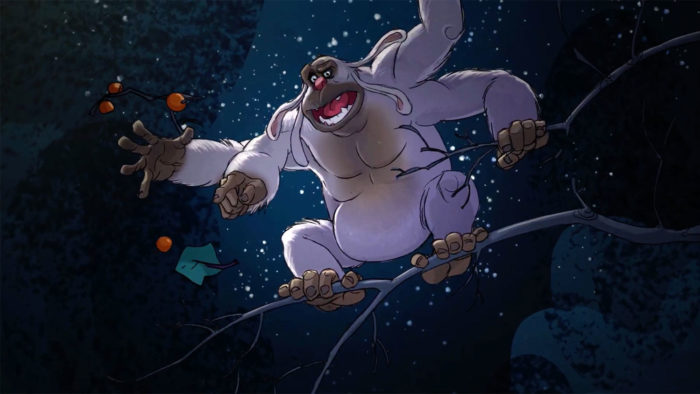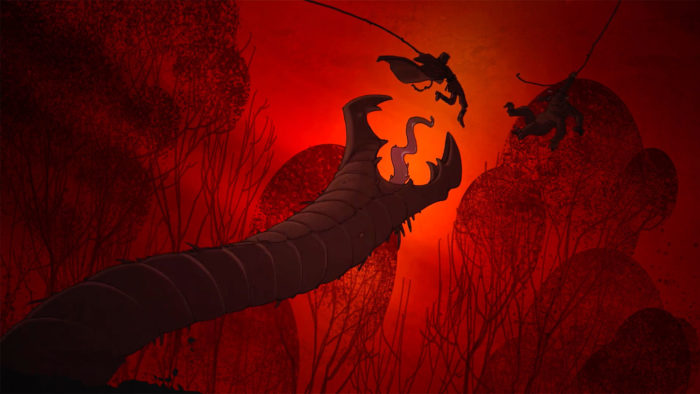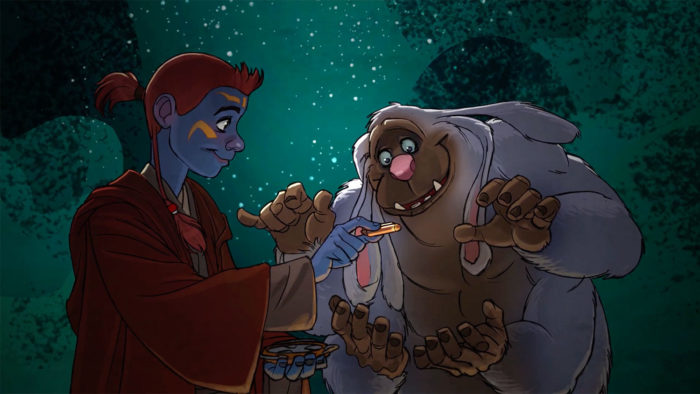 We'll keep adding to this page as more episodes are released, but you can start with the first episode right here: