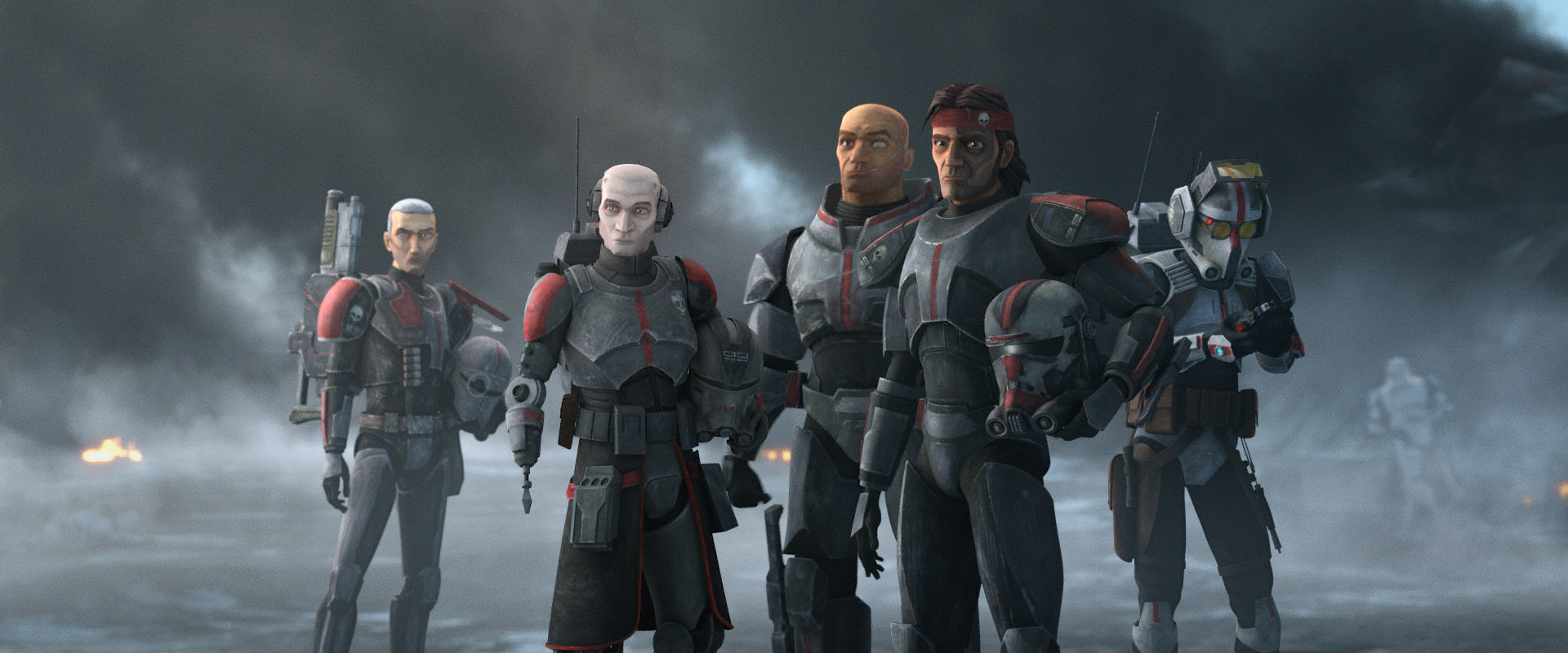 Lucasfilm Ltd.
Review: Star Wars: The Bad Batch
The sequel to The Clone Wars kicks it into high gear from the start and doesn't let go.
May 4, 2021
With the finale of The Clone Wars, no one was expecting a follow-up, but follow-up they did, and it is pretty darn amazing. The new series debuting on Disney+ on May 4th is called Star Wars: The Bad Batch, following a rag-tag team of experimental clone troopers officially dubbed Clone Force 99. What's surprising about this series is that it not only delivers on the adventure and action that you come to expect from Star Wars, but there's actually a lot of deeper-level story-telling going on that we didn't realize we needed.

The great news to Star Wars: The Bad Batch is that you don't need the other Star Wars to follow along, although I highly recommended you do. Taking place right before the infamous Order 66 (the command from Emperor Palpatine to all Clone Troopers to eliminate all the Jedi), we follow the crew of five on their last regular mission that doesn't exactly go as planned. This leads to some questioning from Grand Moff Tarkin and kickstarts our Bad Batch team on a new mission that they may not have been expecting that puts all of their core beliefs into question.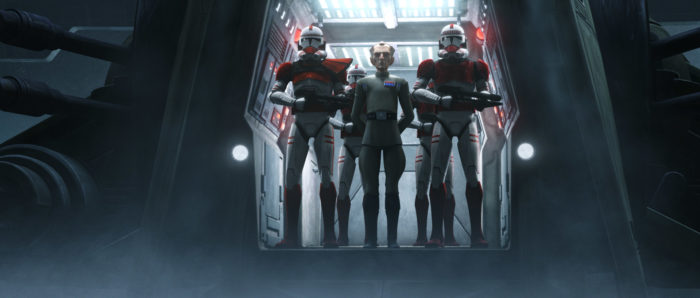 Prior to The Bad Batch, it was Episode III and then Rogue One that lead right into the Original Trilogy, but there's moments and themes that actually play vital to the overall storytelling of this galaxy. When a Republic becomes an Empire, who wins? What does it mean? This is all playing concurrently with the struggles facing The Bad Batch as The Clone Wars officially come to an end, and it really is something that I look forward to seeing play out.

The first episode is 72 minutes, and by now Dave Filoni's team of writers, directors, producers, and artists have figured out how to craft the highest level of entertainment in this galaxy we all love. While Star Wars has never left for me, it's still great when it's back. Star Wars: The Bad Batch is something you don't want to miss.


The Bad Batch crew is technically known as Clone Force 99, and is the result of Kaminoan experiments to create a specialist unit of clone commandos.
The team is made up of:
HUNTER 
Hunter, the crew leader, is a strong and stoic soldier. Hunter has extraordinarily keen senses that give him an edge when tracking down his targets. 


ECHO 
Former ARC Trooper Echo joined the Bad Batch towards the end of the Clone Wars after his rescue from the Techno Union. Echo's knowledge of proper military tactics and strategy provides valuable insight, while his socket-arm and cybernetic implants give him the unique ability to interact with computer systems. 


TECH 
Tech is the computer and weapons specialist, the most talkative of the group. His data analysis capabilities can puzzle through technical issues at speeds even faster than some droids. 

WRECKER 
Wrecker is a tower of a soldier, with powerful muscles that make him far stronger than the average clone. He earns his nickname well, as he takes pleasure in smashing things. 


CROSSHAIR 
Cold and calculating, Crosshair is the team sniper whose sharp vision gives him superior accuracy. His ability to neutralize a target at tremendous distance using his customized 773 Firepuncher rifle makes him an invaluable soldier.