Hasbro
*New* Hasbro Fan Celebration Exclusive: The Bad Batch
June 16, 2021
The Vintage Collection continues, and once again it's the attack of the Clones! Amazon has teamed up with Hasbro to release a Fan Celebration four-pack containing characters seen in the new Star Wars: The Bad Batch series streaming on Disney+. Perfect for fans of the show or fans of clones (and especially troop builders), you'll be able to add to and update your Clone Army with this set retailing for $59.99 (Link Below).

The 4-pack includes Clone Captain Rex (as seen on the planet Bracca), Clone Captain Ballast, Clone Captain Grey, and Elite Squad Trooper. Each figure is presented on individual Star Wars: The Vintage Collection cardbacks packed in that familiar vintage style box. If you're wondering why you don't recognize some of the clones, don't worry, as you'll be seeing them in the series soon enough.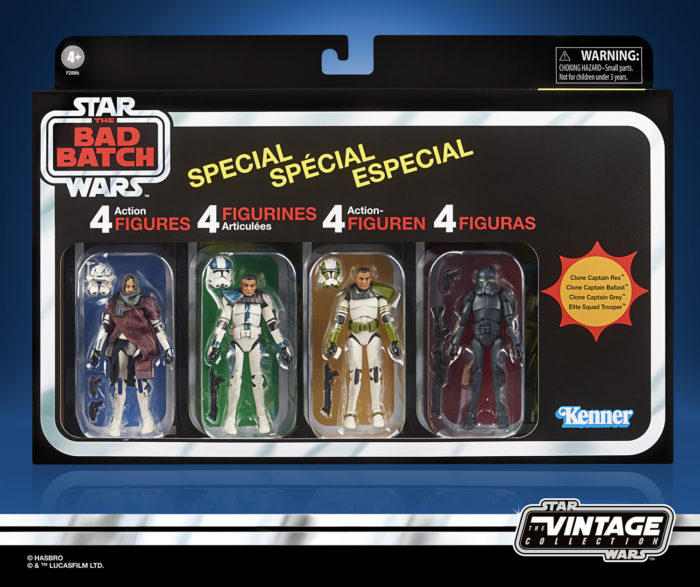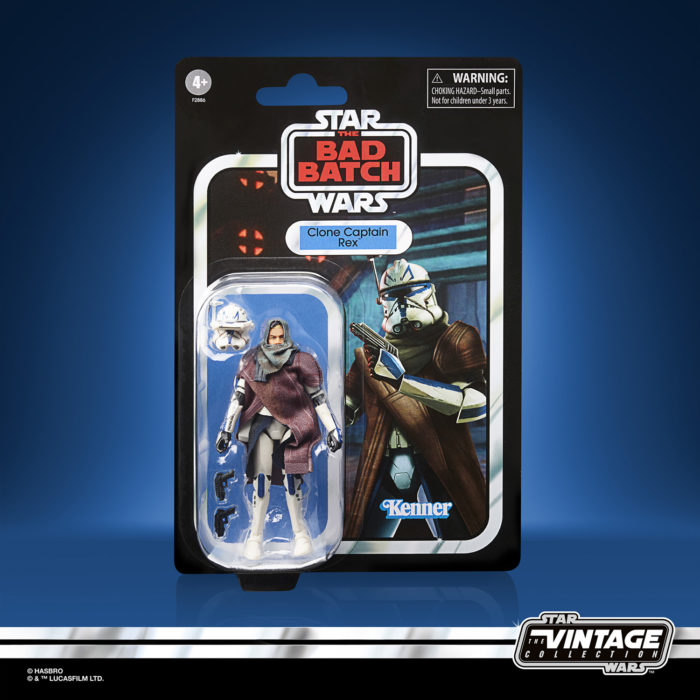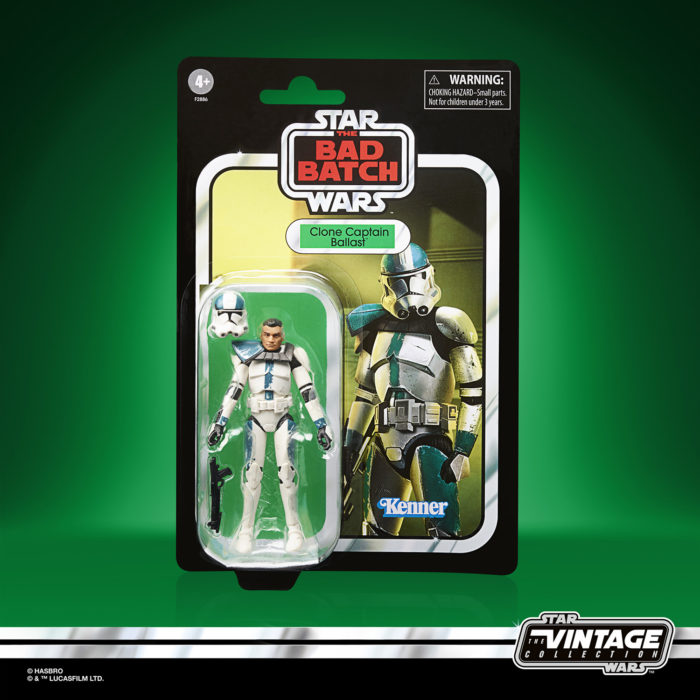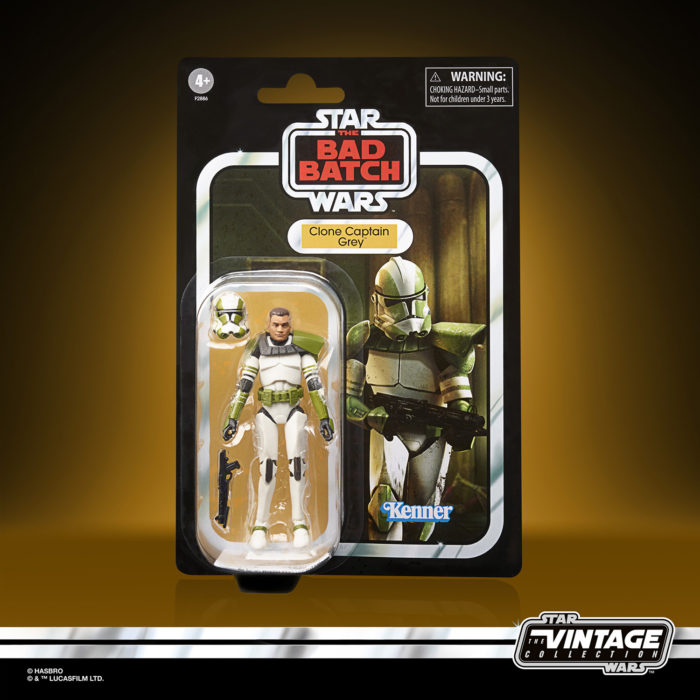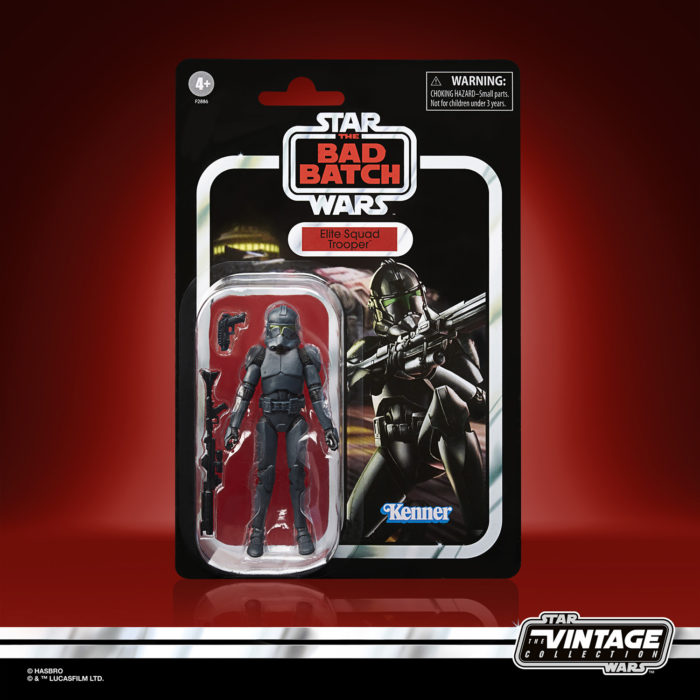 Emily Cantelupe, the Senior Product Designer, Hasbro Star Wars had this to say regarding the updated Captain Rex figure:

"We have been listening to the fans' feedback on our last Captain Rex re-release and agree that this character deserves new updates! And so, with his new design coming up in Star Wars: The Bad Batch, we took the opportunity to update this figure. This new The Vintage Collection Captain Rex figure offers a number of improvements. To start, the figure utilizes a more articulated clone body which has ball jointed hips instead of flat plane. We have also added a new soft goods kama skirt, a detailed printed soft goods cloak and hood, and a newly tooled belt with working holsters for his dual blaster pistols. In addition to the soft goods, we know collectors will be excited about his newly sculpted pauldron collar, and that he comes with a brand-new removable helmet with functioning swivel binoculars! We enjoyed re-creating this new Star Wars: The Bad Batch look for Captain Rex."
Clone Captain Rex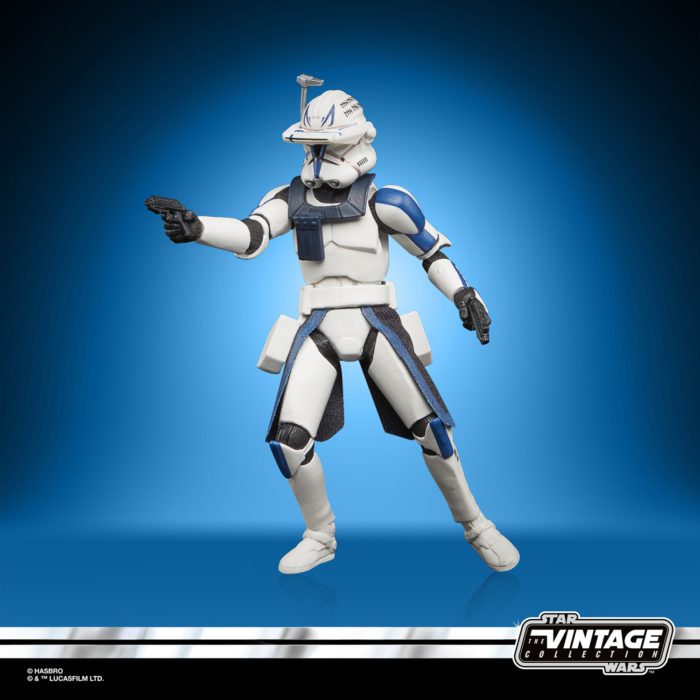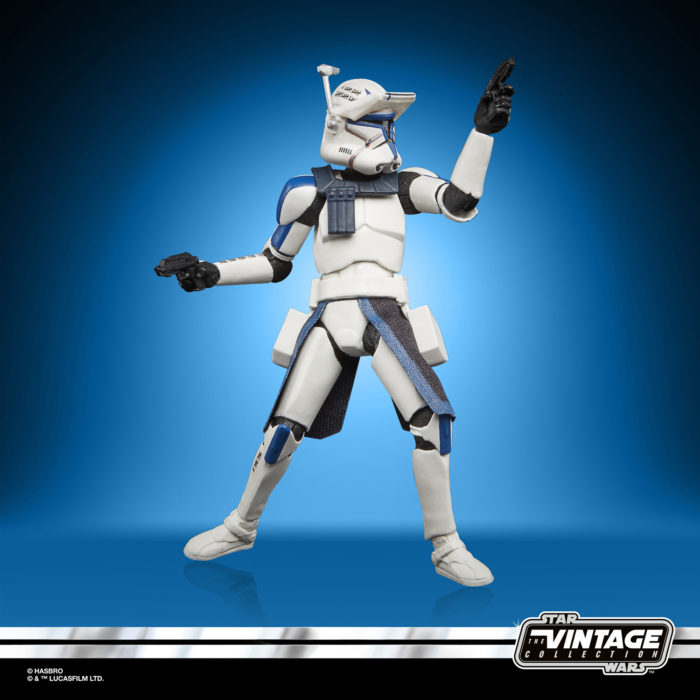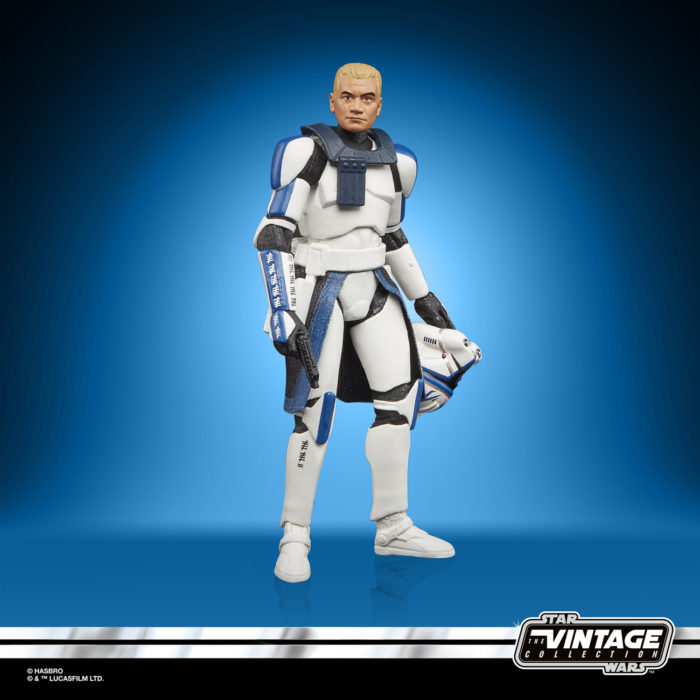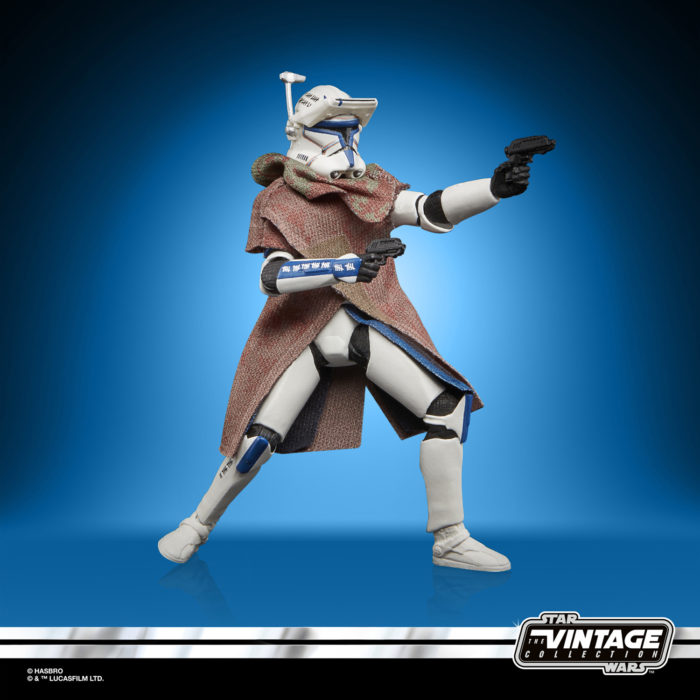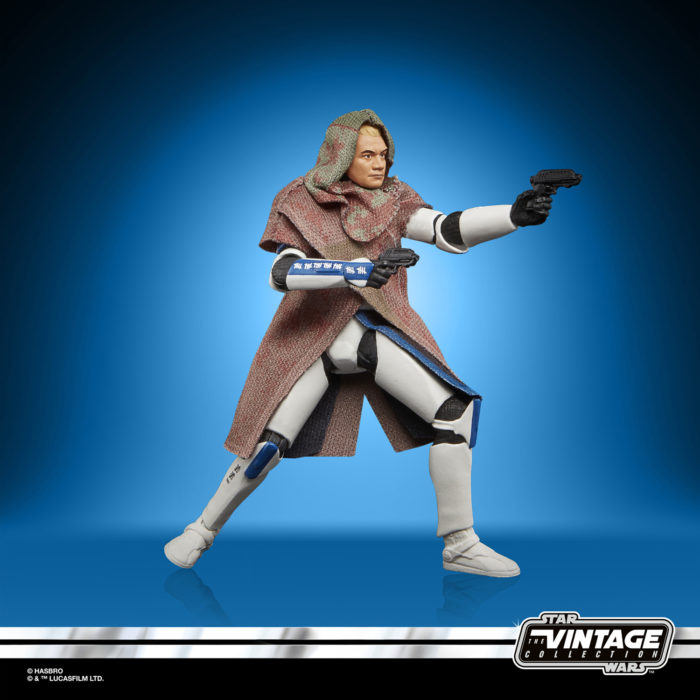 Clone Captain Ballast
"Fans will notice that The Vintage Collection Star Wars: The Bad Batch Figure 4-pack brings some brand new sculpted portrait heads to The Vintage Collection. Each comes with unique details like Captain Ballast's unique hair sculpt with the shaved sides. We hope that these new portraits will bring some variety to collector's shelves! "
-Emily Cantelupe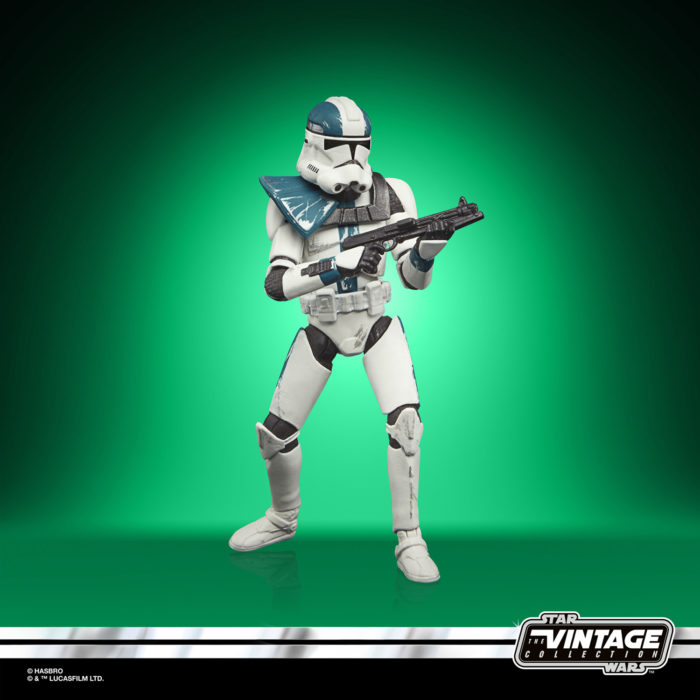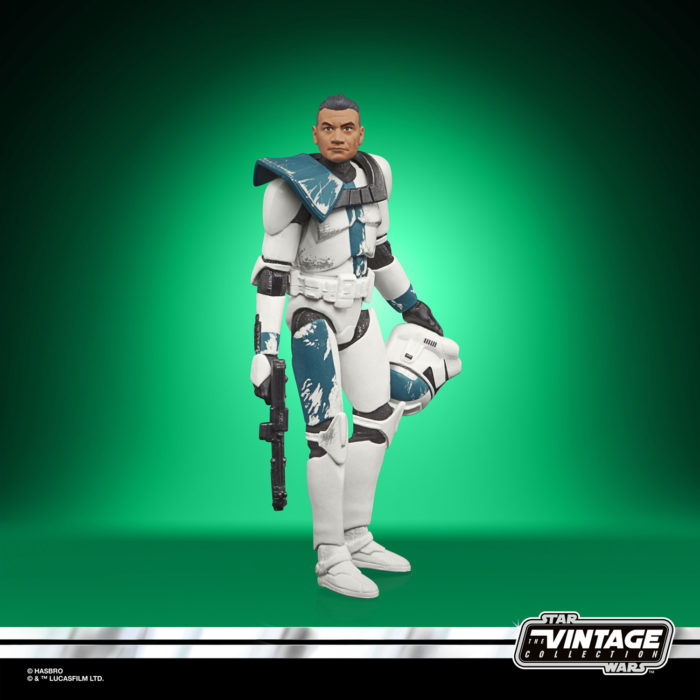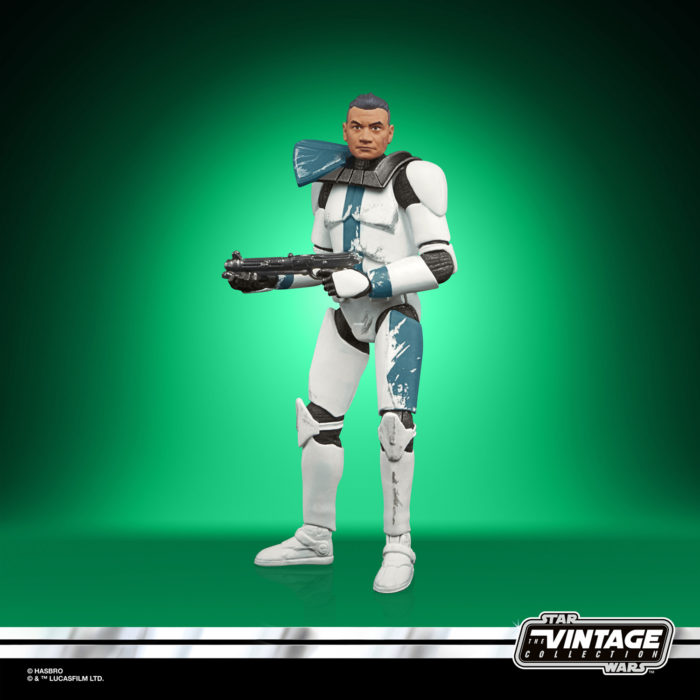 Clone Captain Grey
"As soon as we saw the designs for Clone Captains Ballast and Grey, we knew they'd make great additions to our troops. They each have new armor marking patterns, and interesting pauldron shapes that really make them stand out. "
-Emily Cantalupe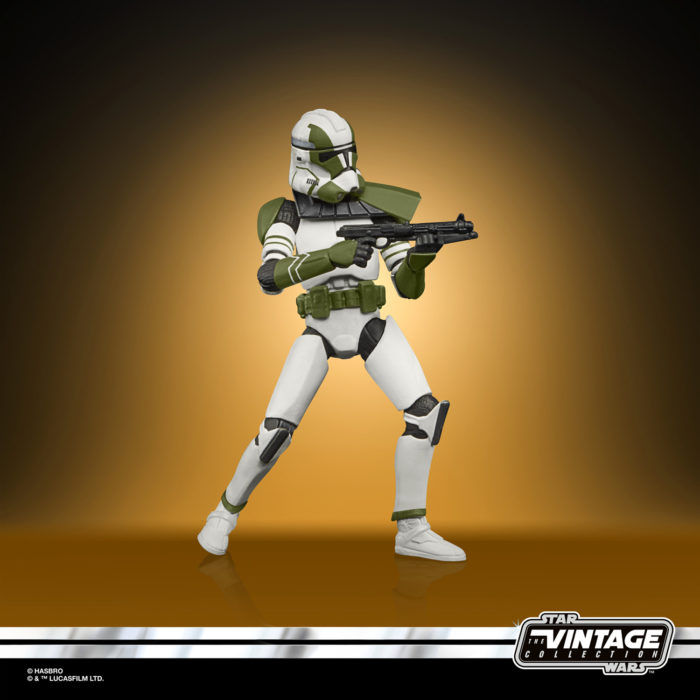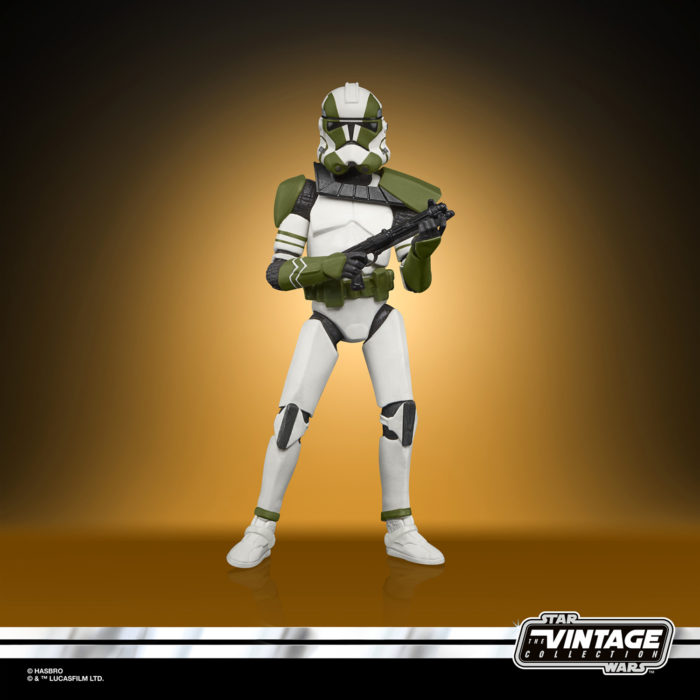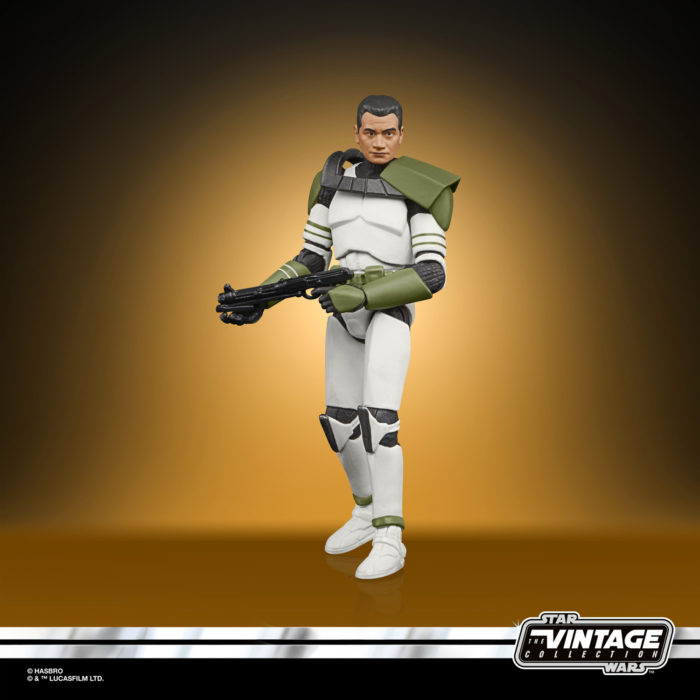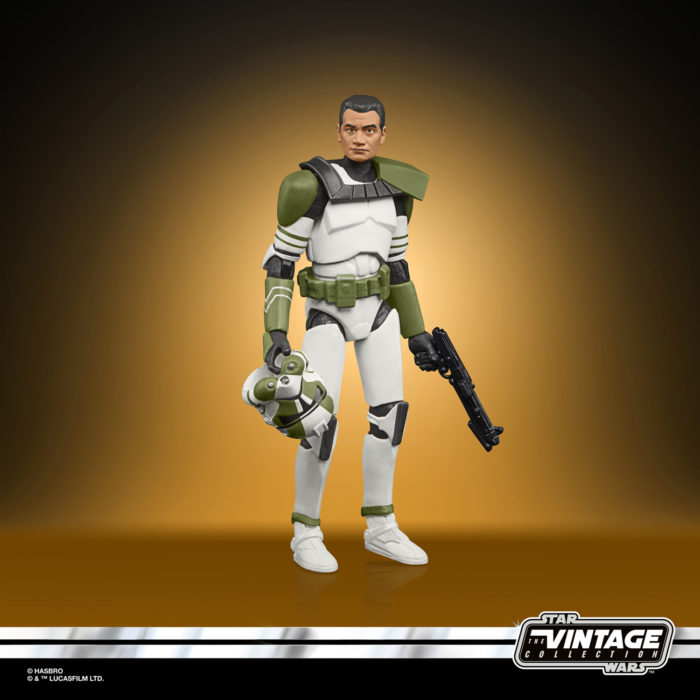 Elite Squad Trooper
"The Elite Squad Trooper is a very interesting new type of trooper with a new dark color palette that gives the trooper a cool and intimidating look!"
– Emily Cantalupe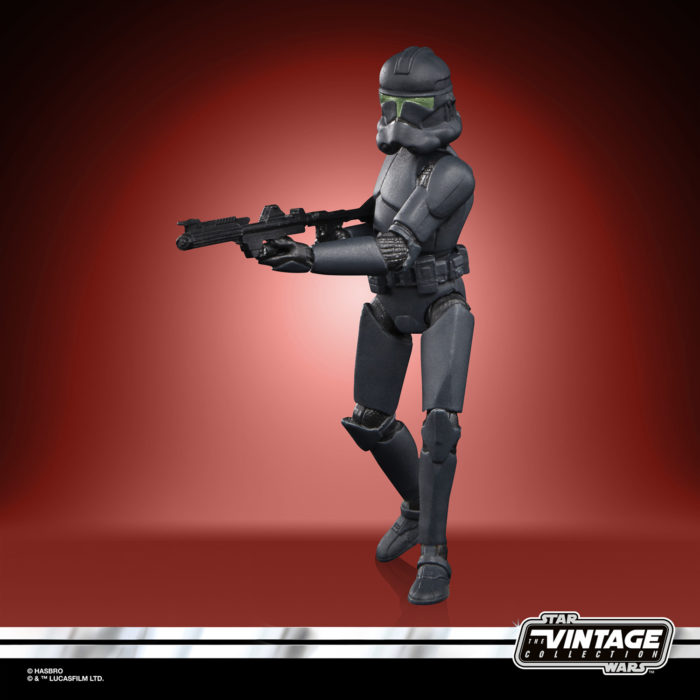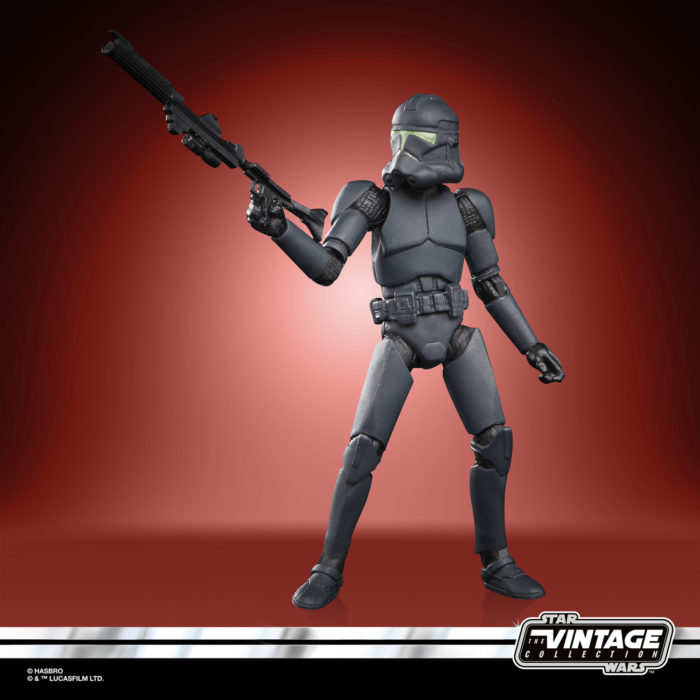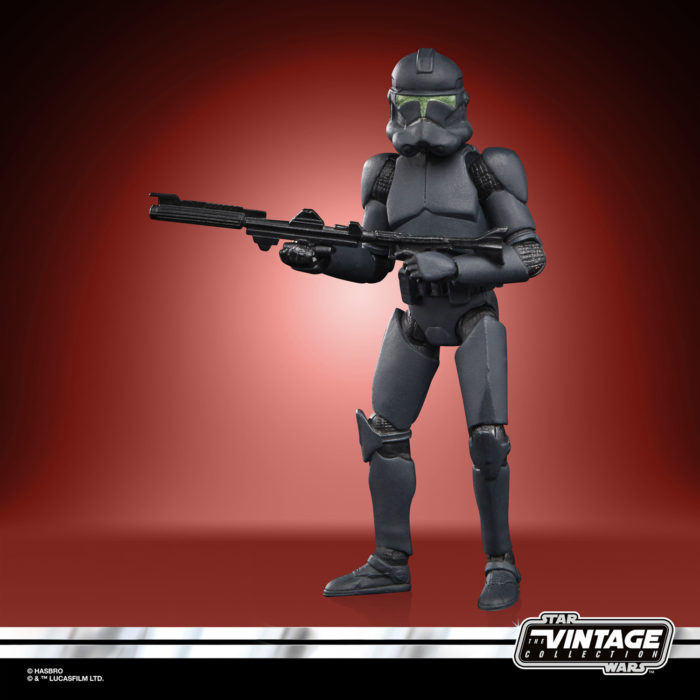 So what do you think? Personally, while I've nearly reached my quota on clones this year, I DO love seeing new designs and the updated Rex is a must-have for me. I'll be ordering a set for sure!

The exclusive 4-pack can be pre-ordered at Amazon for $59.99 beginning at 1p.m. ET, July 16, 2021.

STAR WARS: THE VINTAGE COLLECTION STAR WARS: THE BAD BATCH Figure 4-Pack
(HASBRO/Age 4 years & up/Approx. Retail Price: $59.99/Available: Fall 2021)Featuring premium detail and design, multiple points of articulation, and original Kenner branding, this collectible STAR WARS: THE VINTAGE COLLECTION STAR WARS: THE BAD BATCH Figure 4-Pack is inspired by STAR WARS: THE BAD BATCH animated series and makes a great gift for STAR WARS fans and collectors. This action figure 4-pack is inspired by the characters in STAR WARS: THE BAD BATCH, and includes CLONE CAPTAIN REX (BRACCA), CLONE CAPTAIN BALLAST, CLONE CAPTAIN GREY, and ELITE SQUAD TROOPER figures each presented on individual STAR WARS: THE VINTAGE COLLECTION cardbacks contained in additional packaging. These fully articulated figures feature poseable heads, arms, and legs, as well as premium design and detail. Includes 4 figures and 10 accessories.