David Yeh
Beeline Creative Delivers Rex in Tiki Form
The card-dealing droid from The Book of Boba Fett is now a Tiki Mug from Beeline Creative.
February 2, 2023
From the fine folks at Beeline Creative and GeekiTikis comes the Tiki Droid you've been looking for…. ALMOST. It's R-3X…. no, not the DJ at Star Wars: Galaxy's Edge, but the OTHER R-3X, the green-accented card dealing droid from The Book of Boba Fett, and it's available for purchase right now through TOYNK for $59.99.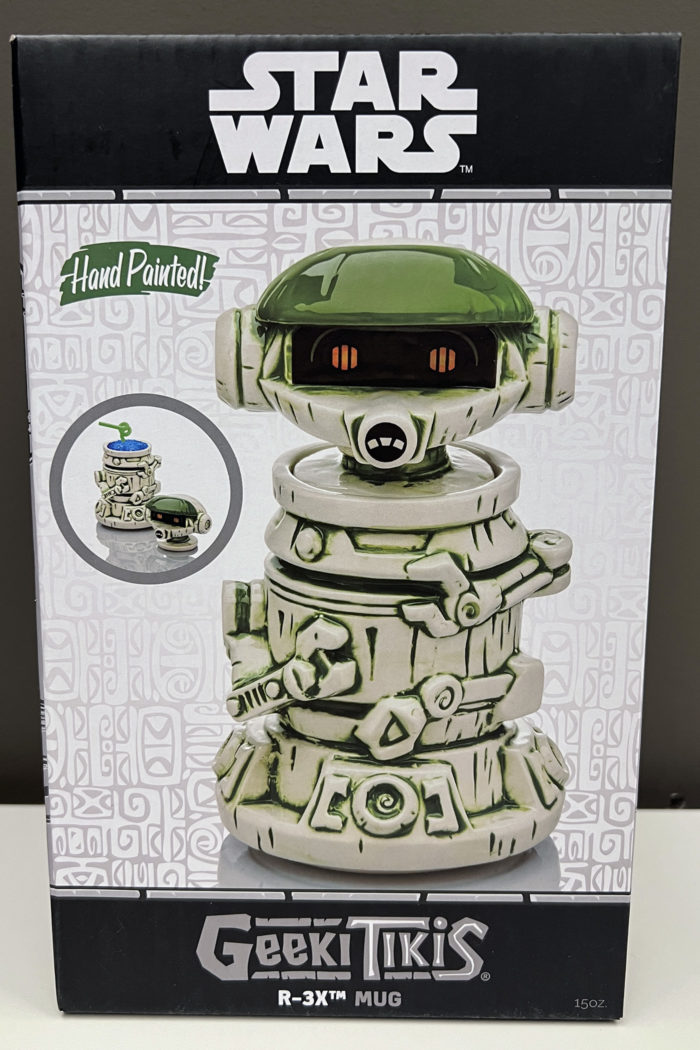 This mug stands 7.5 inches tall combined and holds 15 oz of the drink of your choosing! Will there ever be an RX-24 mug? We can all hope but there might be too much red tape to get approvals from both Lucasfilm AND Walt Disney Imagineering, but we're crossing our fingers.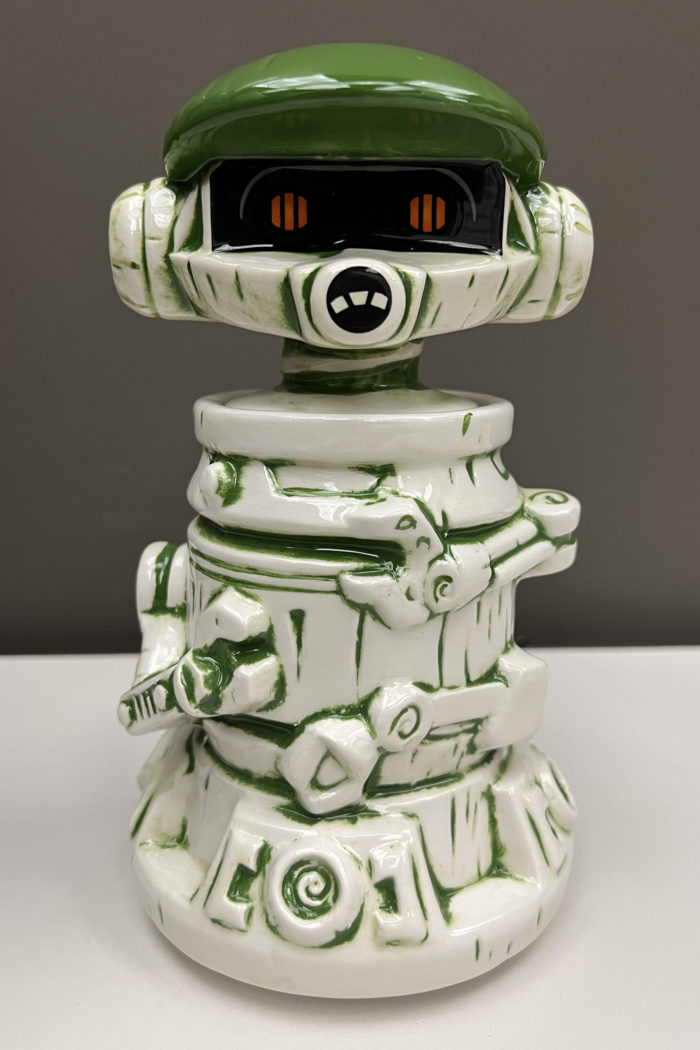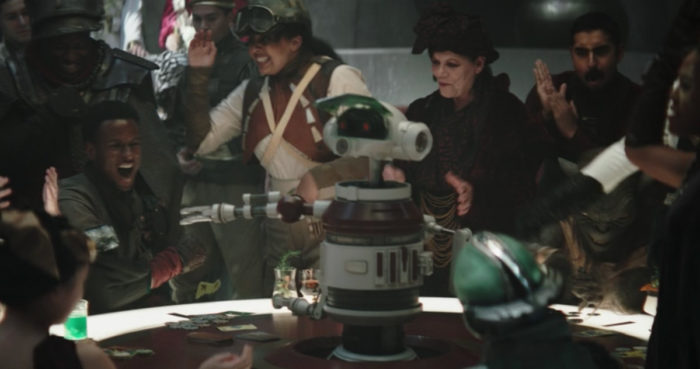 The hand painted vessel is a lot of fun and a neat addition for Star Wars / Star Tours fans. We're thrilled that we're seeing new merchandise of this droid at all but here's hoping for a whole lot more!