David Yeh
Lucasfilm Brings Ashoka to San Diego Comic-con
July 26, 2023
San Diego Comic-Con certainly had a different vibe this year due to both actors and writers going on strike, resulting in many panels, events, and parties going on without their major stars or getting cancelled outright. But inside the convention halls, you wouldn't really know it, seeing the crowded aisles as if nothing has changed. This year Lucasfilm continued to have a major presence on the exhibition floor, showcasing costumes, props, models, and artwork from the upcoming Disney+ series, Ahsoka, dropping on August 23, 2023. Here's a look at what was on display….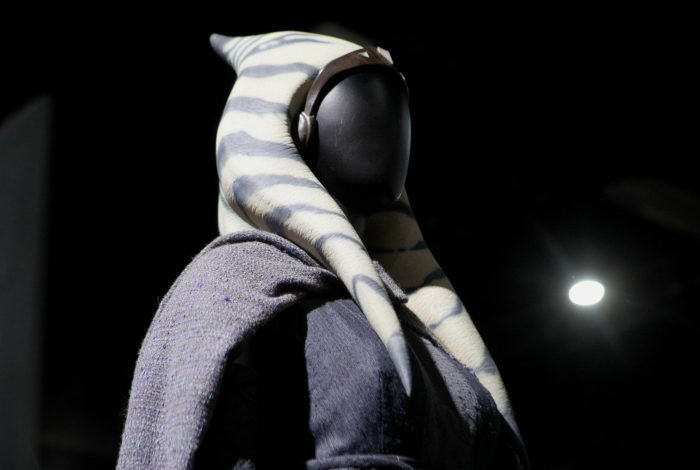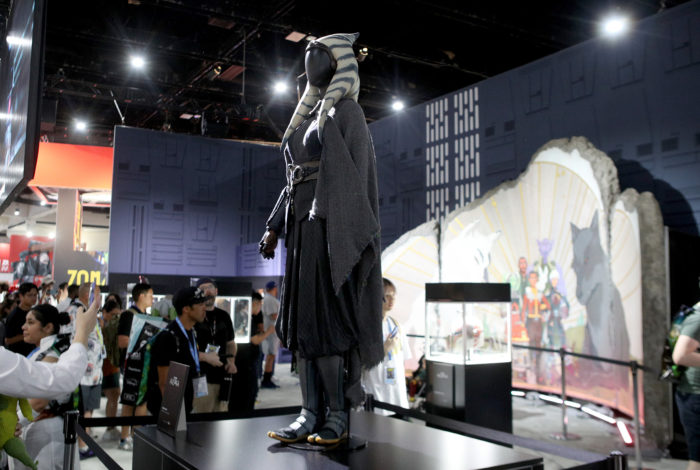 This mural, created by Sabine Wren, depicts the heroic crew of the Ghost who helped free the world of Lothal from the grip of the Empire, will make an appearance in the new series.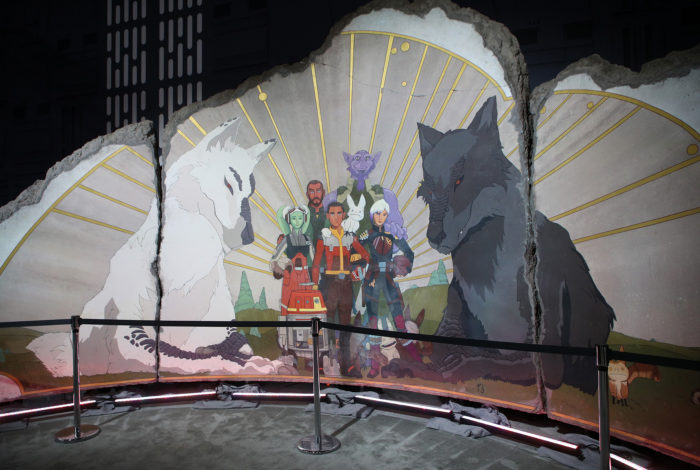 Sabine Wren's helmet – Shawna Trpcic, Costume Designer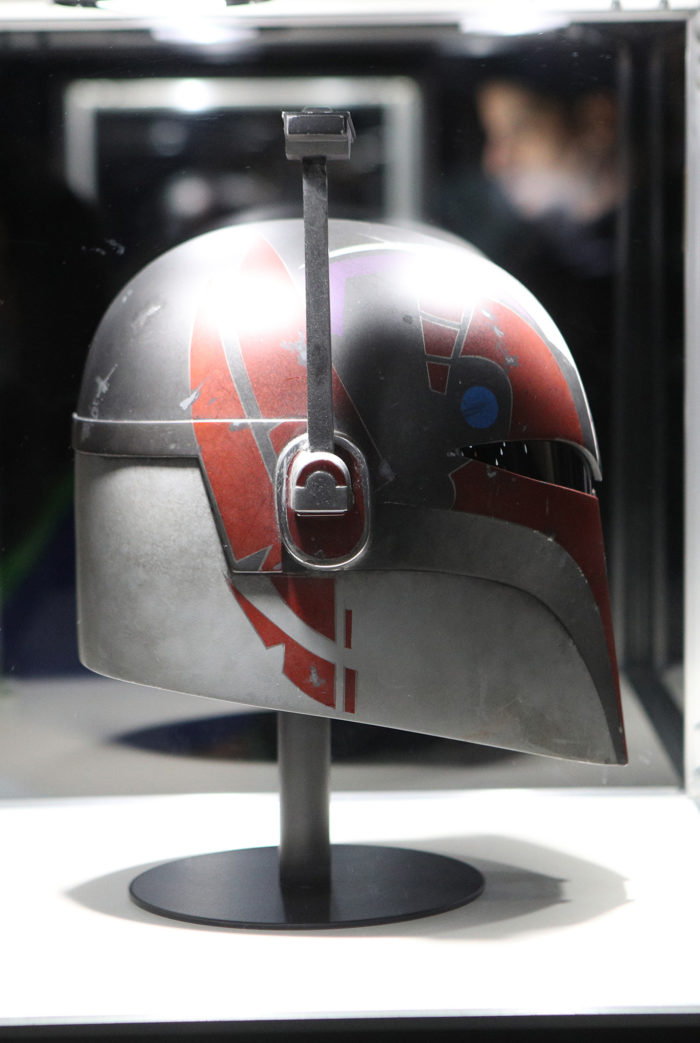 Ahsoka Tano's T-6 Jedi Shuttle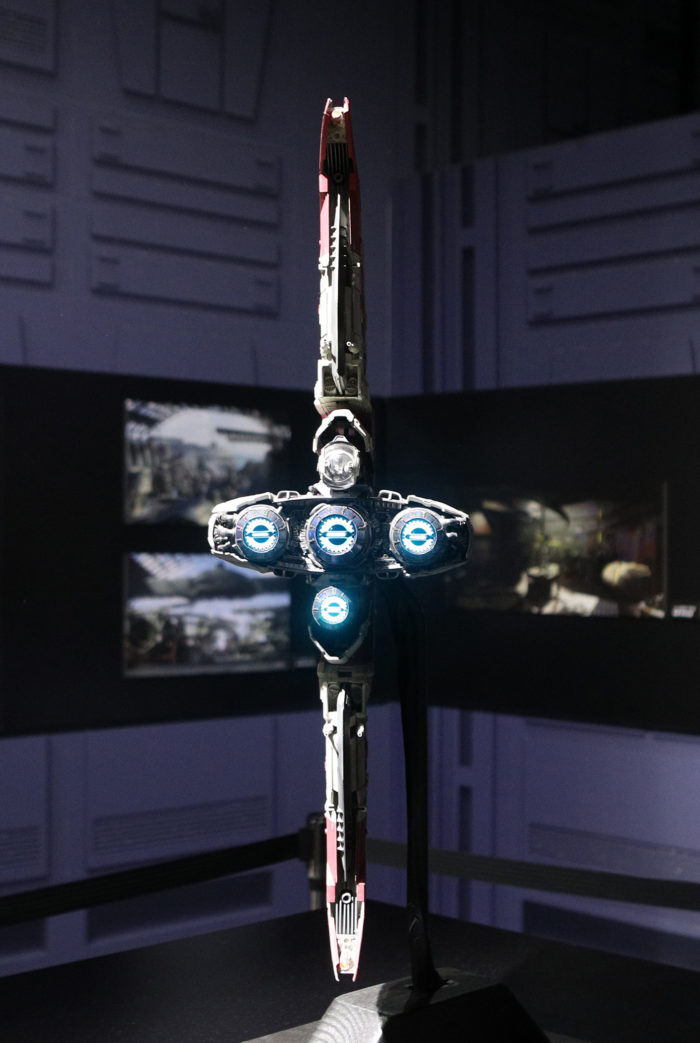 Ahsoka Tano Maquette by Darren Marshall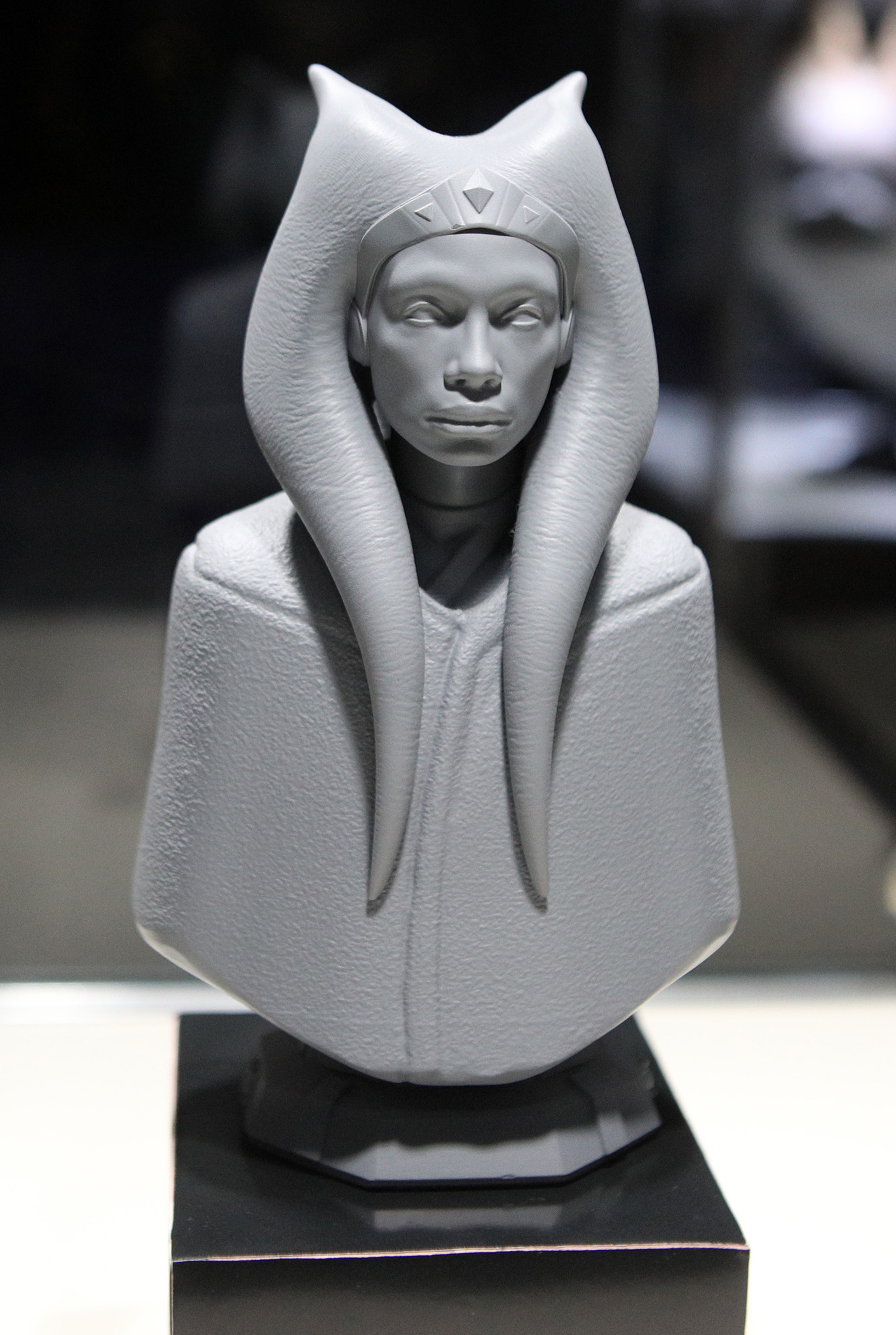 Lothcat built by Legacy Effects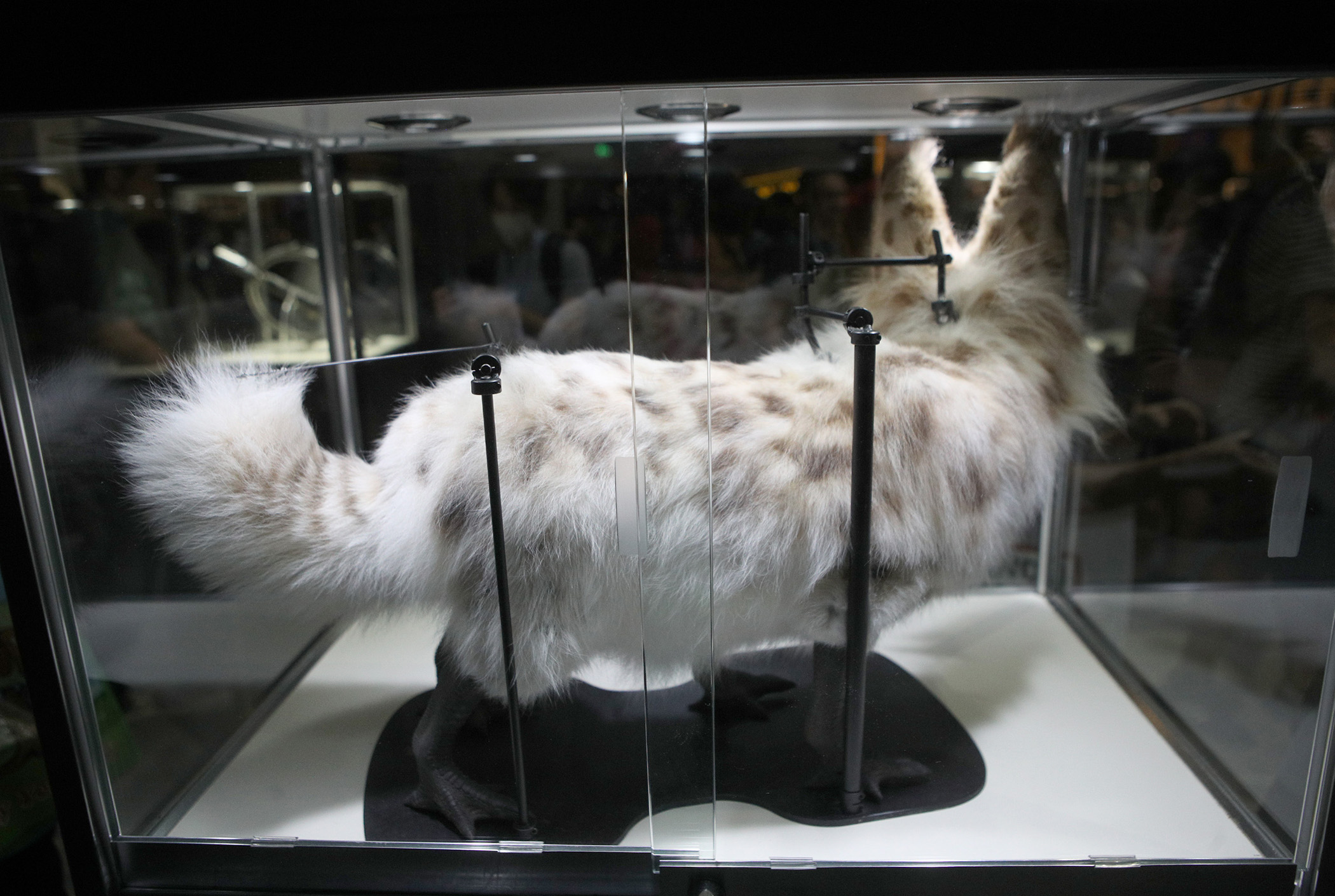 Chopper, built by Jeff Jingle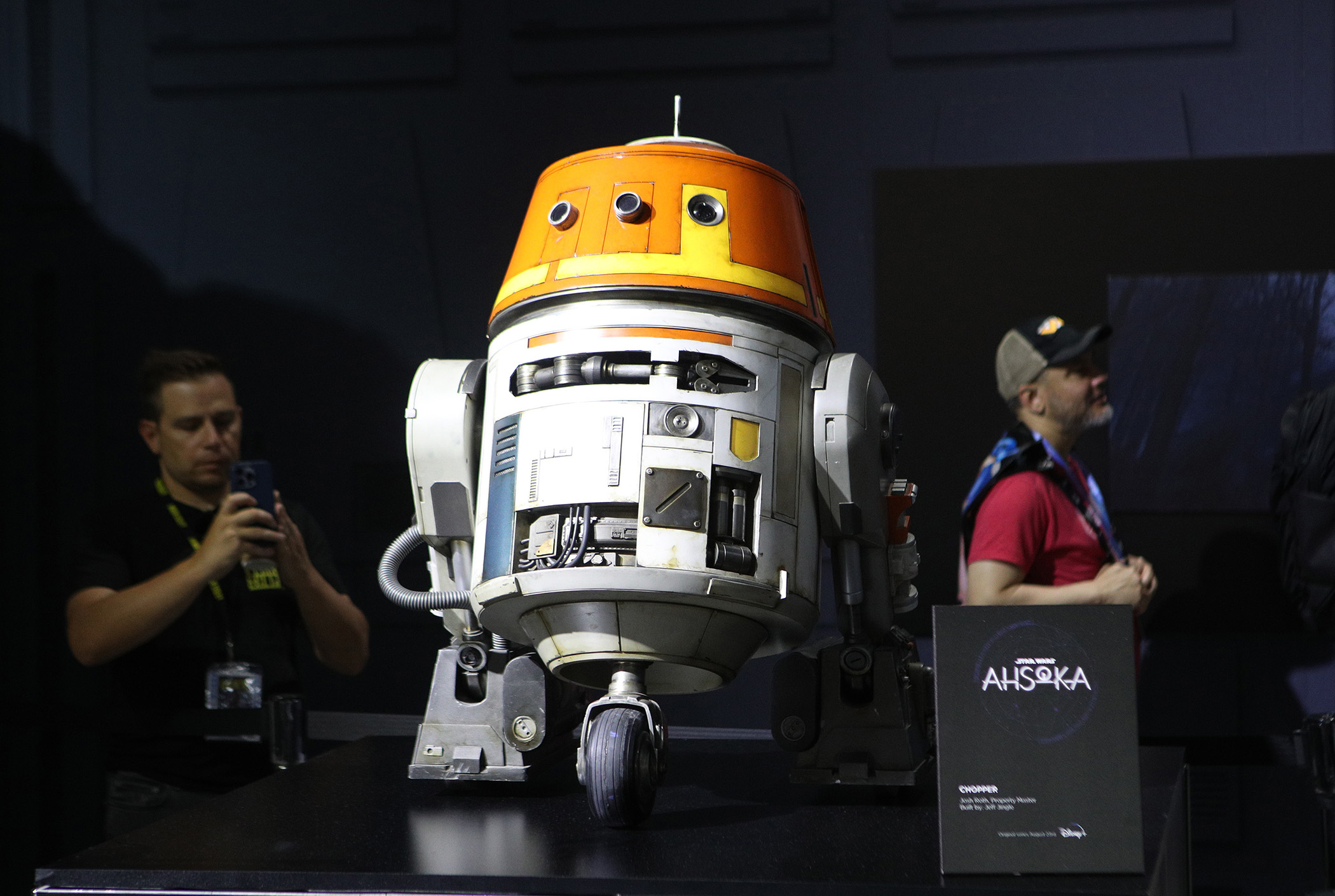 Ahsoka Tano's lightsaber hilts


Sabine Wren's lightsaber hilt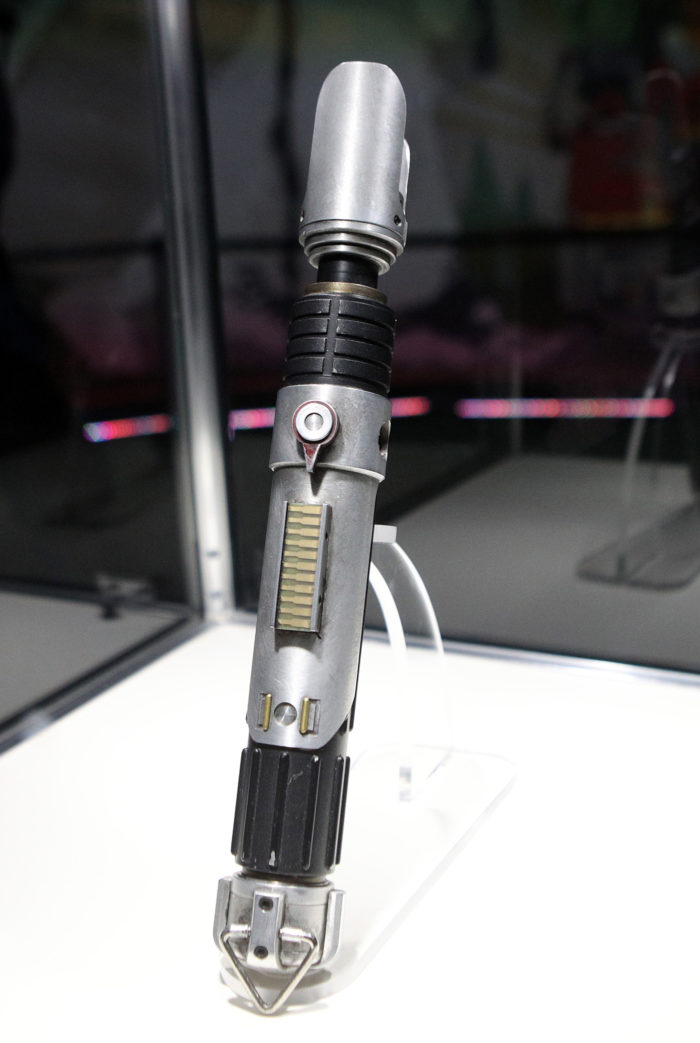 Baylan Skoll's lightsaber hilt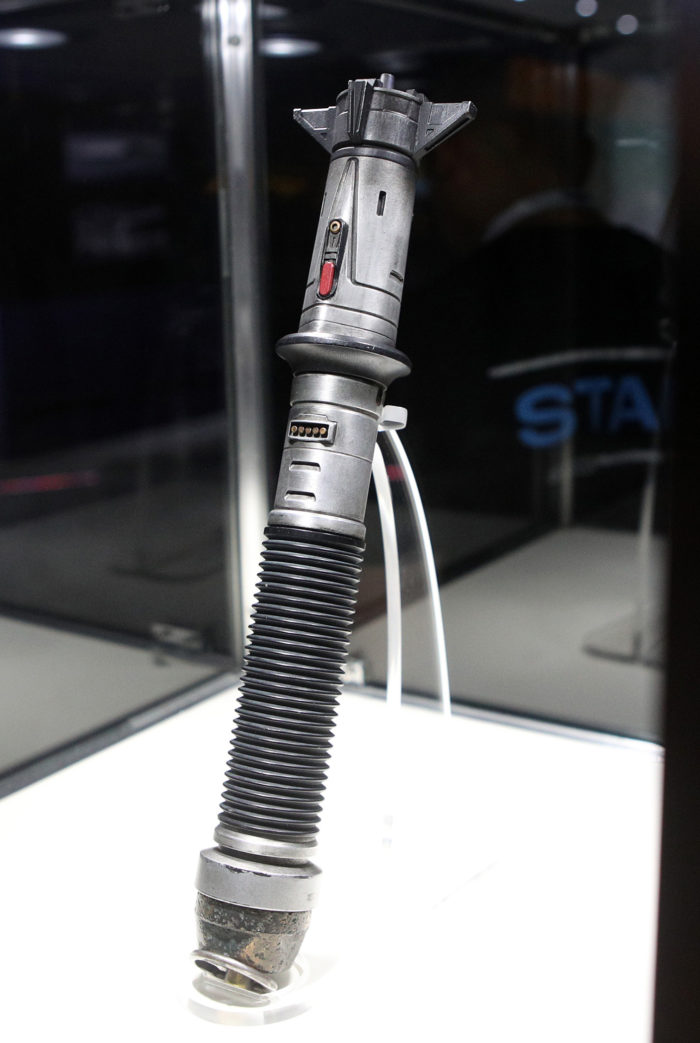 Shin Hati's lightsaber hilt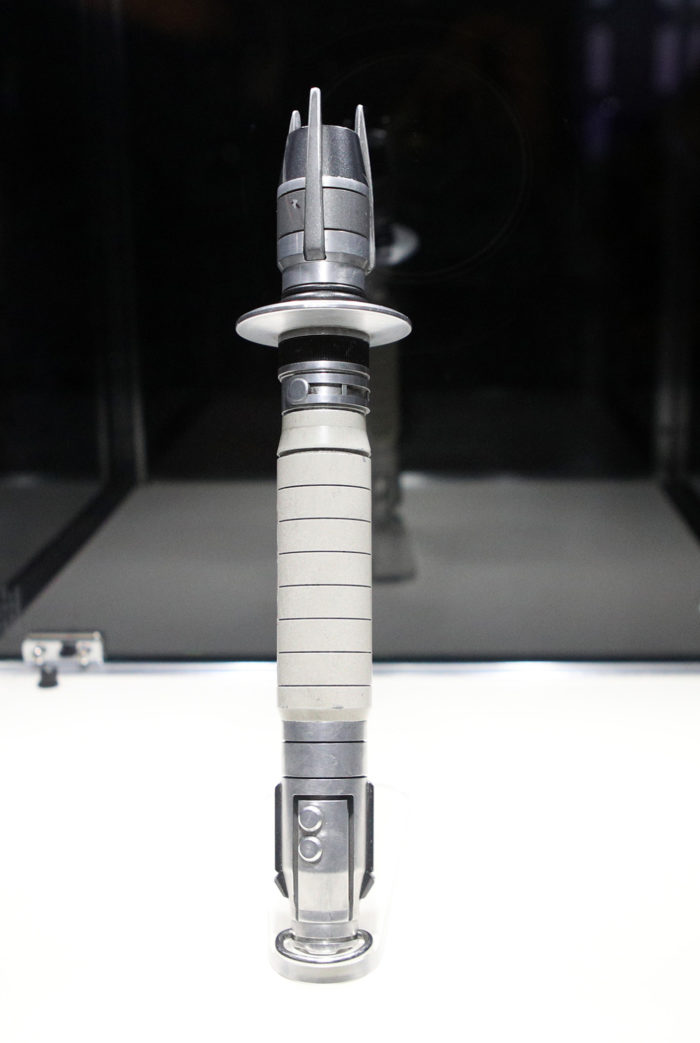 Marrok's lightsaber hilt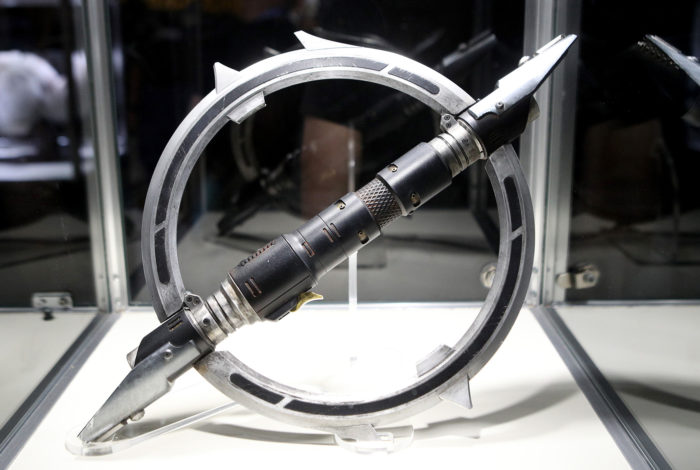 Concept art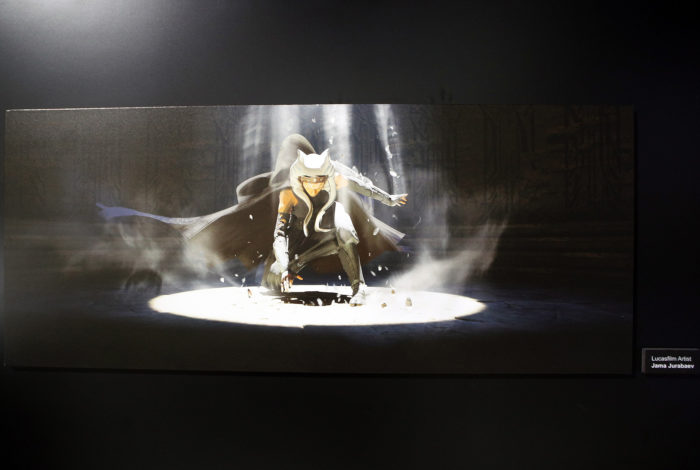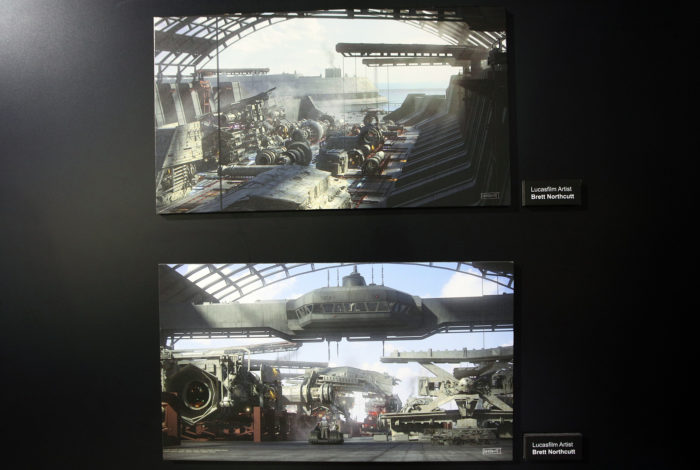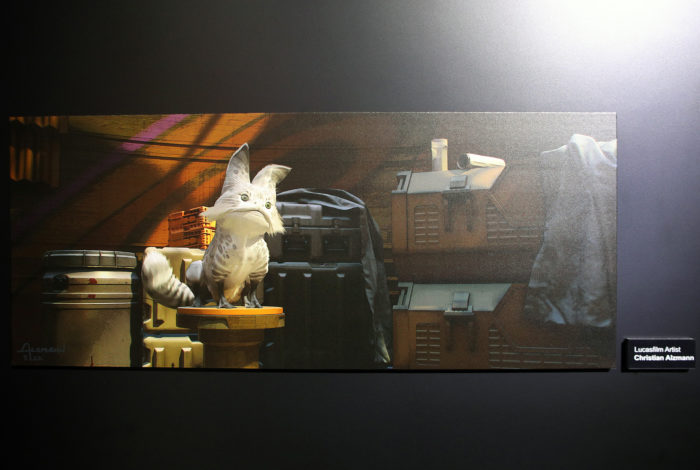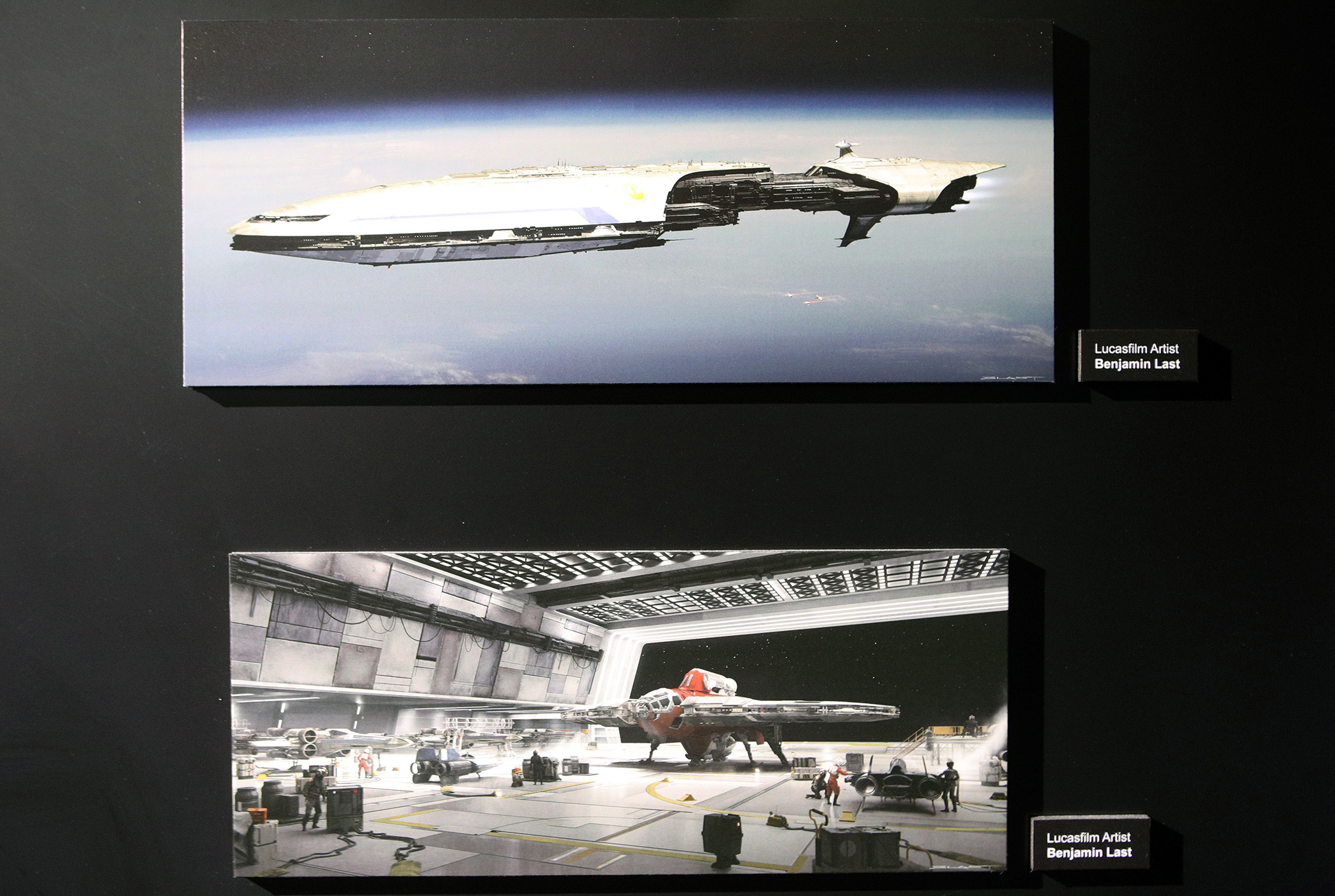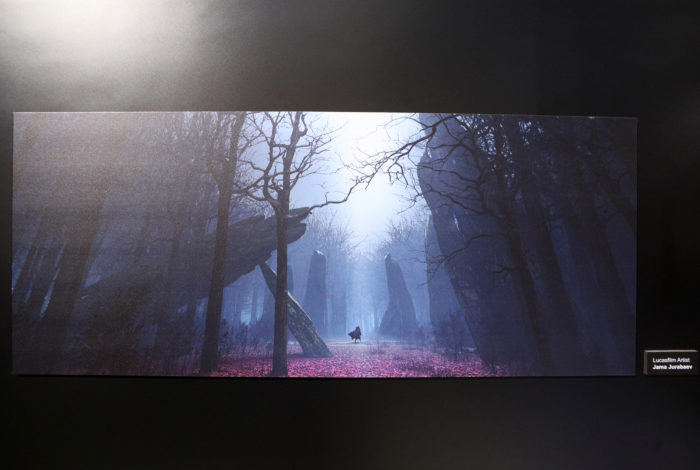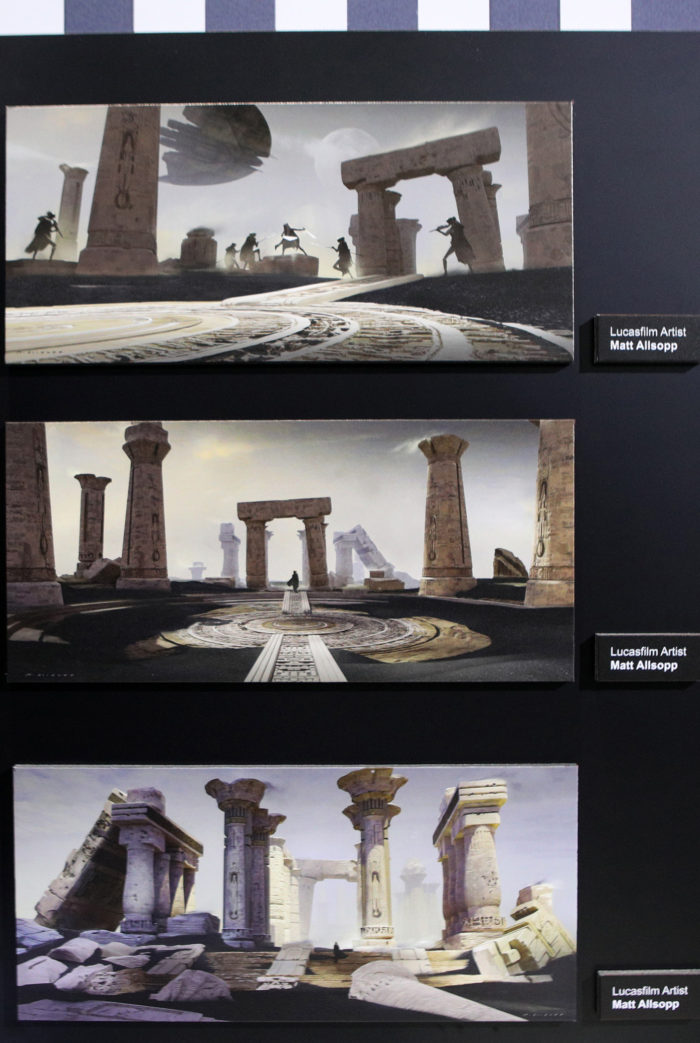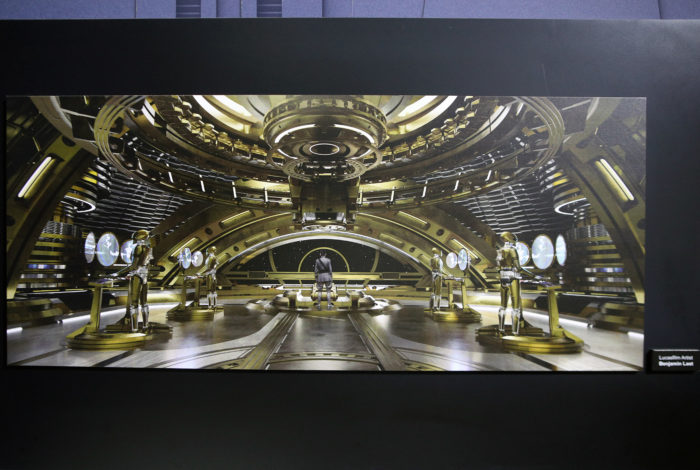 Ahsoka begins streaming on Disney+ on August 23.