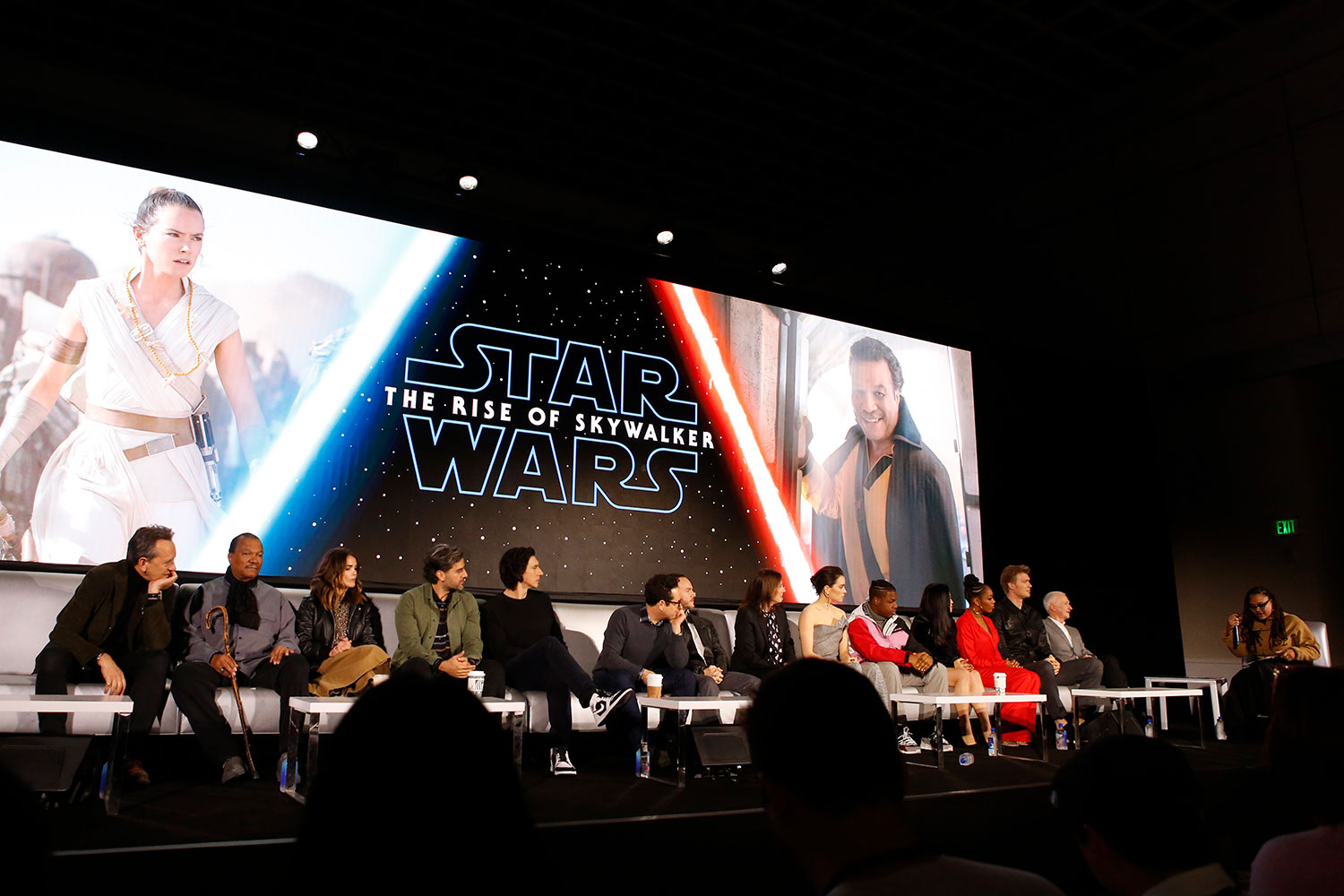 David Yeh
Highlights from Star Wars: The Rise of Skywalker Press Conference
December 28, 2019
It's been a week since the release of Star Wars: Episode IX: The Rise of Skywalker, and we thought it would be a good time to revisit the Press Conference held earlier this month with the cast and J.J. Abrams in Los Angeles, moderated by Ava DuVernay. We found that most fans preferred not to read about the film ahead of its release and since everyone on the panel was speaking after seeing the film themselves, it was only appropriate that we read the words after seeing the film as well. Below are some highlights, edited for clarity.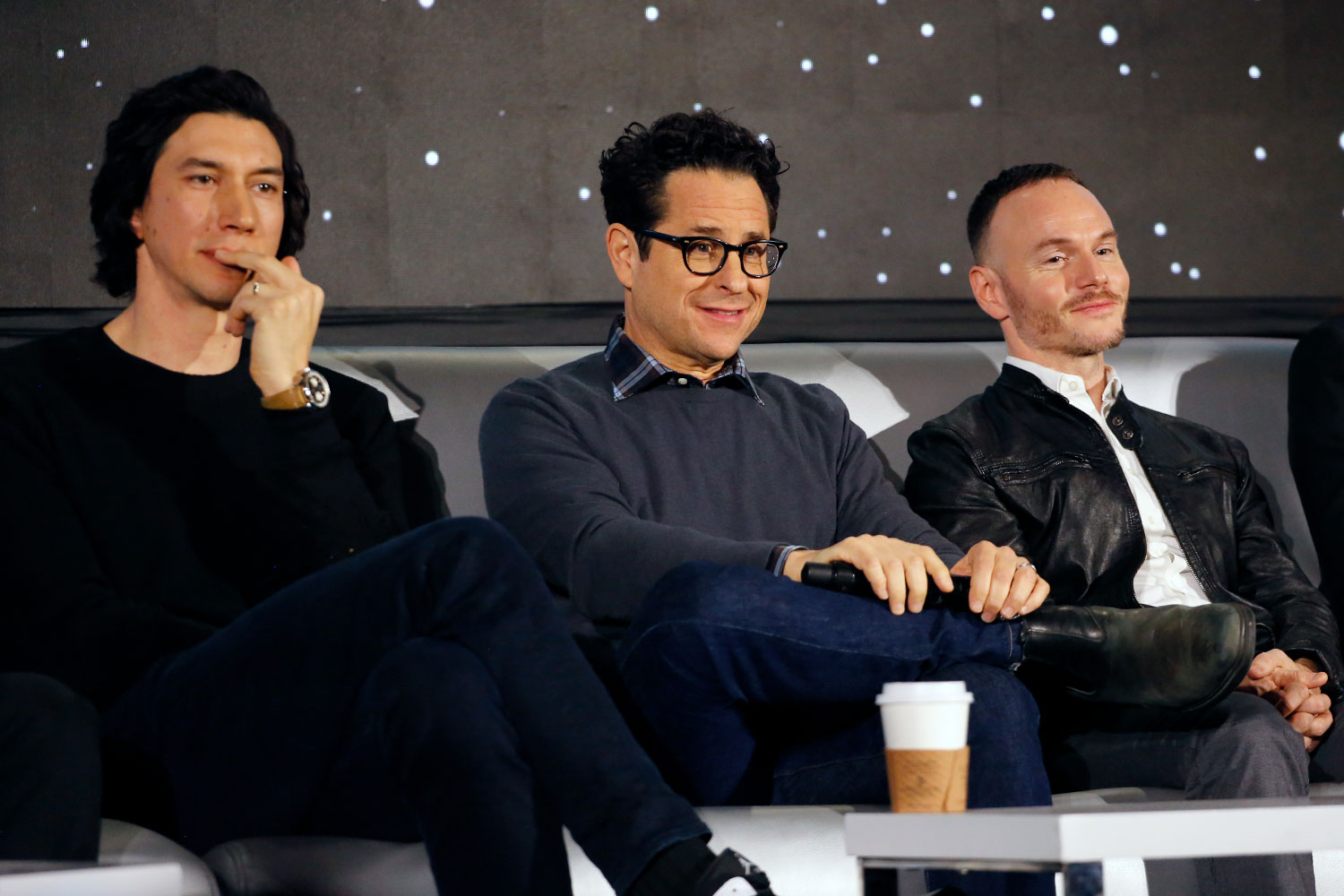 The First Day on The Force Awakens vs The First Day on The Rise of Skywalker
J.J. Abrams (Director and Co-Writer): The difference is that the pressure has shifted. We didn't know at the beginning of The Force Awakens exactly what it would look like to have Daisy Ridley, Adam Driver, Oscar Isaac, John Boyega, you know, what would that cast be like? And on the first day of The Rise of Skywalker, we knew those things were working. What we didn't know was everything else. This is wrapping up not just one film, not three films, but nine, and so the responsibility was significant and the movie… this is a pretty big picture, the scale is pretty enormous, and none of that would matter or work if you didn't care deeply and track with the people. So the most important thing, was the people, we were good with. We knew we had this incredible cast, who I think have gone above and beyond everyone's expectations and are truly spectacular in the film.  


The Process of Wrapping up Nine Films
J.J. Abrams: Because we have worked on The Force Awakens, Lawrence Kasdan and I, Michelle Rejwan and Kathleen Kennedy… we had talked about quite a few things back in the day, so it was a bit of picking up where we left off. The fact is what Rian Johnson had done in The Last Jedi had set up some things that were wonderful for this story. One of the things was that the cast was separated, they weren't together for the entire movie essentially, so this is the first time the group got to get back together. Chris Terrio and I knew we immediately wanted to tell a story of an adventure, there were specific things that we were both drawn to immediately, and we just started doing the thing that you do, which is, what do you desperately want to see? What feels right? My job as the director was to make sure that all the pressures of all the obvious things, fan expectations, studio, practical and fiscal issues… weren't brought to set. And on the set we can have a buoyancy and a sense of being spry, while it's never quite unending on the set of this movie, we needed to keep it feeling as human as possible, and not like some massive machine.


Co-Writer Chris Terrio on Getting the Call from J.J.
Chris Terrio: I think I was on East 12th Street [in New York] when I got the call and spoke to J.J., who has been calling and leaving messages. I didn't have JJ's number in my cellphone so it was a random (310) number. I finally listened to the message and I hyperventilated a little and I called back and he said "hey, do you want to write Episode 9 with me?" He didn't even say the words "Star" or "War". So for a good eight minutes I let myself breathe the air and then it was "oh God, we have to land this vehicle somehow. We have to land the biggest Star Destroyer in the world". And then we got to work. I came to Los Angeles from New York in a room at Bad Robot with these blank white boards and we just started writing with dry erase markers. Eventually the boards became a word document that was ten pages, fifteen pages, and then 121 pages, and after that it became the script.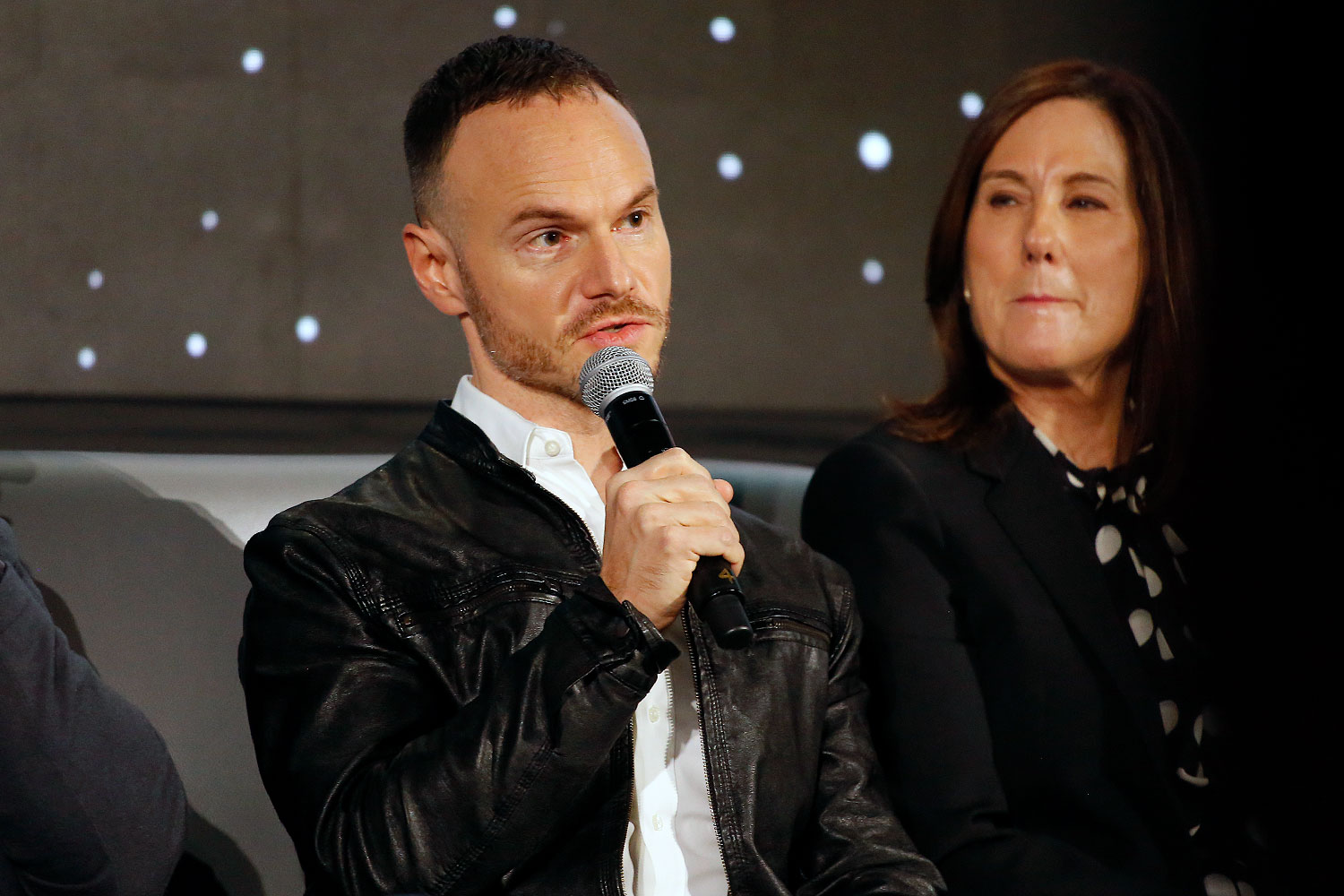 On Playing Zorii Bliss
Keri Russell: J.J. called me or emailed me and said "Do you want to be in Star Wars?" and I was all "Yeah!" And then he told me about the idea about the mask. I LOVE THE MASK. That's my fantasy dream sequence where I can see everyone; in a super tough version of myself-costume and nobody can see me. That's my dream. It's a real powerplay in a way. No one can really see what you're thinking but you can see everyone else. It was amazing. I've known J.J. for so long and we have a short-hand and we speak the same language anyway, and I just feel like J.J. got to finish a piece of history by doing this, and he did such a good job. 

J.J.: Keri loved the mask so much that the first two days she worked as Zorii, the entire two days, I never saw her face. She could have, like most people, taken the mask off between takes, or after a couple of hours, or after the whole day! But she walked onto set with the mask on and I would ask "Hey, wanna take that off?" and she'd go "Nope!" And she had it on the entire time and the next day the same thing. I got to work with Keri for a couple of days and never saw her.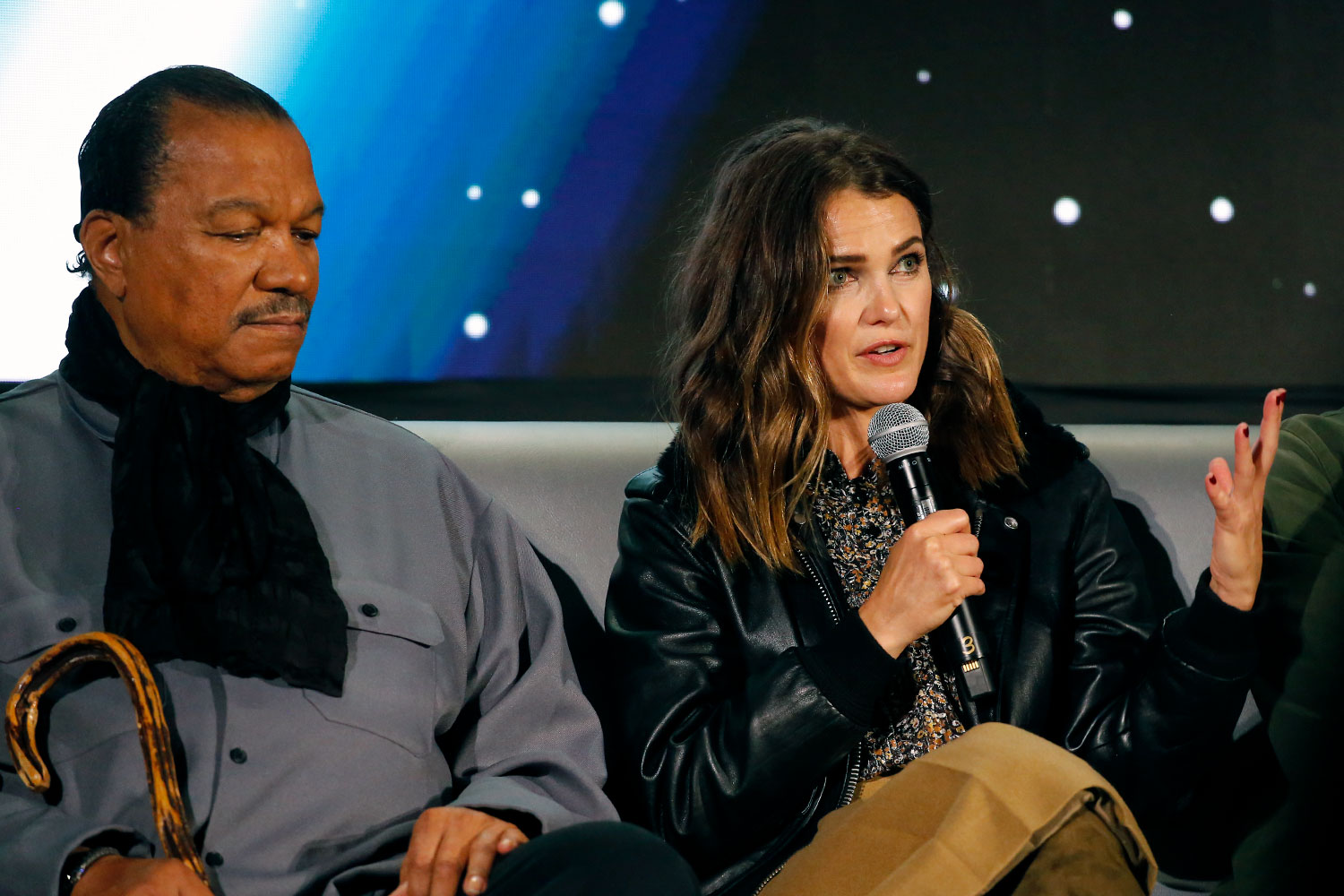 On Preparing For the Role of Jannah
Naomi Ackie: I felt like it was through the physicality. I felt like Jannah's strength was in her body. She's a very grounded character so when I got to train, that's when I got to be like "okay". I had to do pull-ups and horse-riding, and with that kind of confidence that I hadn't previously experienced. And working with J.J., figuring out what the balance was between strength of a character and also the vulnerable side, I think we found that balance at the end. 

On Watching the Film
Naomi: My heart was beating so hard. And it's the most visually beautiful thing I ever seen. It makes you feel like a child.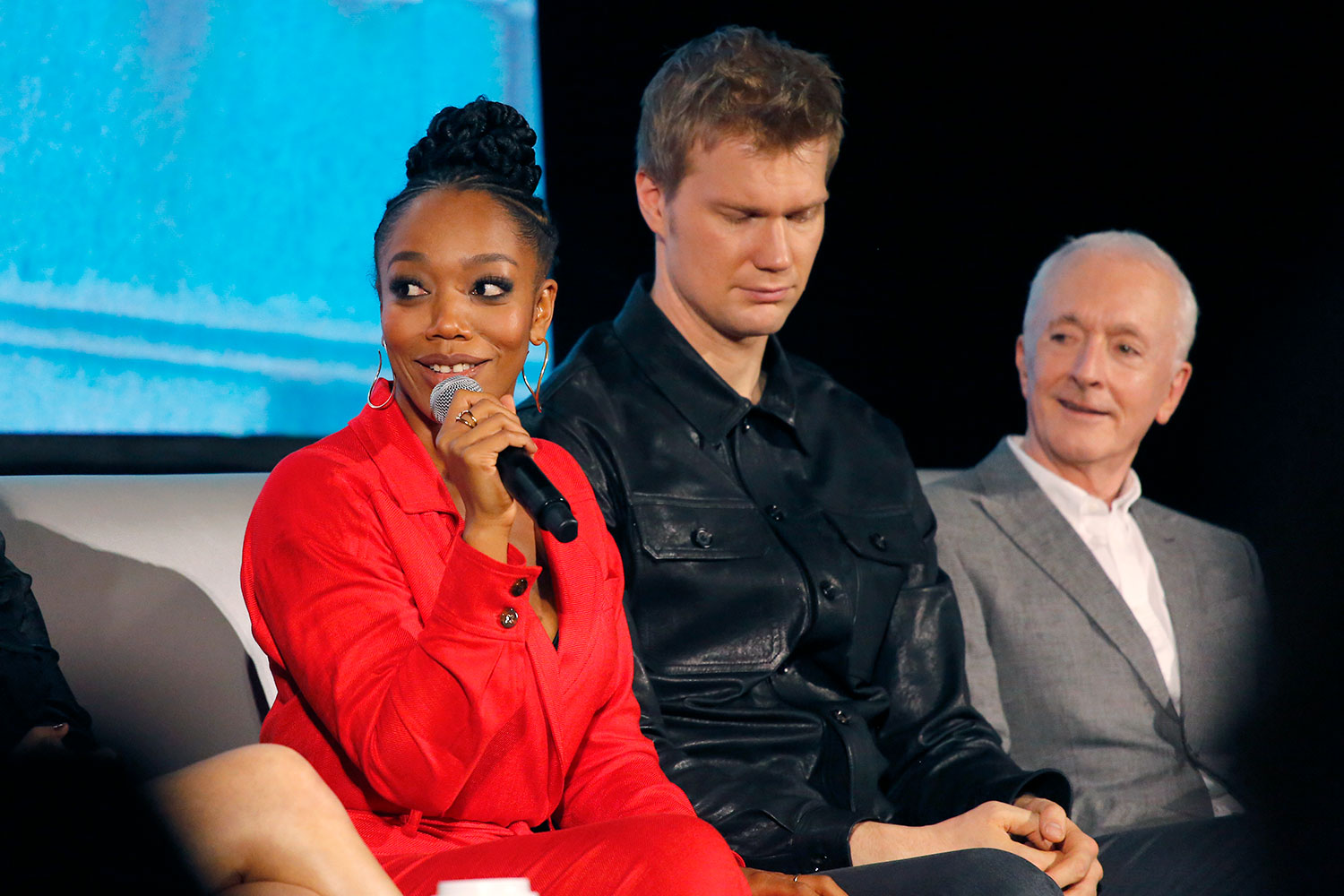 On The Camaraderie Of the Cast
Kelly Marie Tran (Rose Tico): It was really wonderful. I think from the last one there was such a bond between everyone, and it sounds so cheesy and so cliché and it is, but it truly feels like a family and we're all just there to have fun and be part of something that's so much bigger than us as individuals. And that's a really cool thing to share.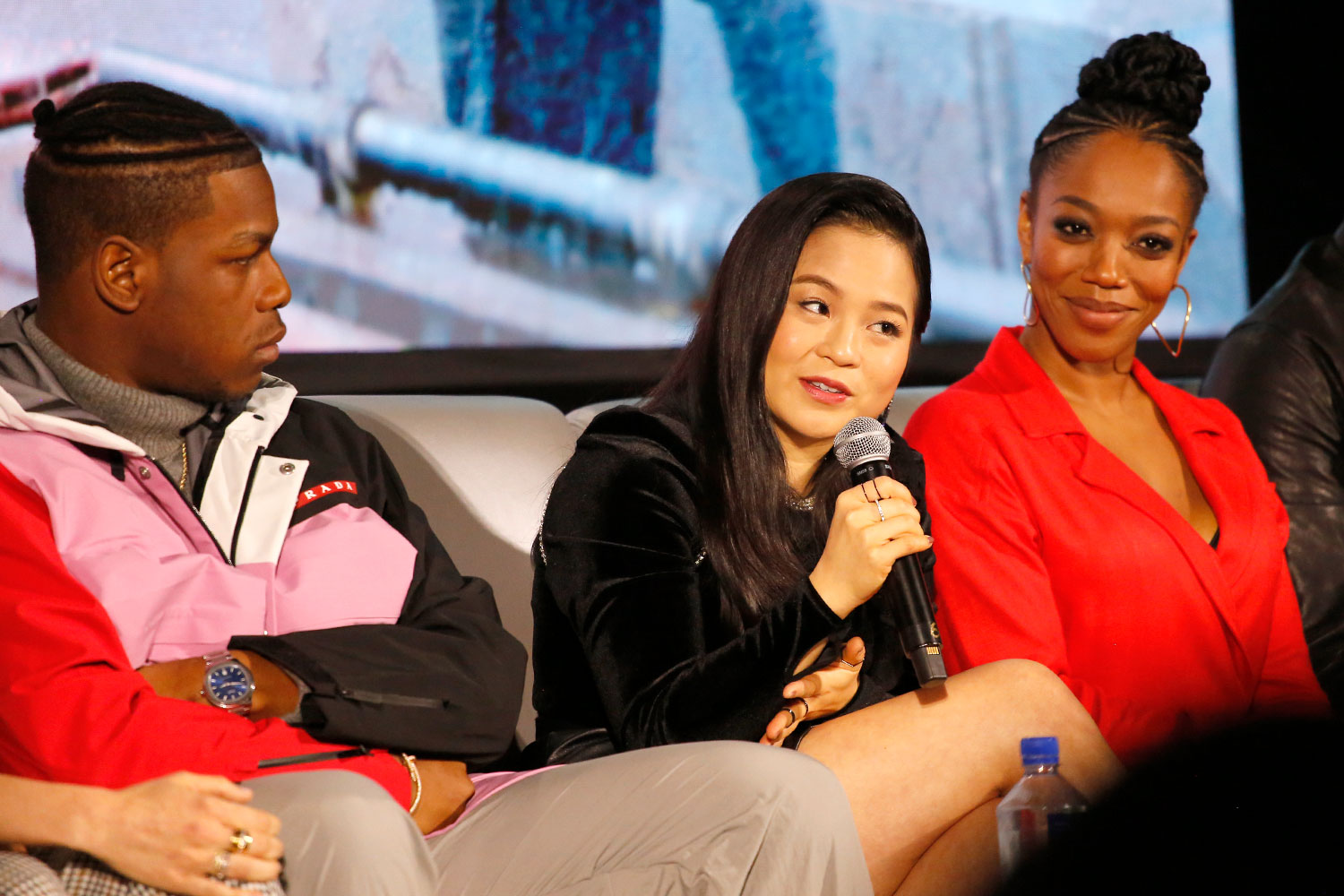 On the Enduring Appeal of Chewbacca
Joonas Suotomo (Chewbacca): For that we have to go back to 1977 when George Lucas hired Peter Mayhew to play this character, you know. Nobody knew what it was going to be and I think Chewbacca's endurance has to do with Peter's unique physicality that I sort of inherited and I tried to bring on screen. He created this character that moves not quite like a human, it's very unique, the way Chewbacca appears on screen, and that's what created the memorability of that character. That's what I'm a custodian of and when Peter passed, I was heartbroken, but I like to think that I attempted to do justice while working with this incredible cast. I'm really happy that we're part of something that's so much bigger than ourselves, but we still get to play and have fun and for that I'm forever grateful to be a part of this.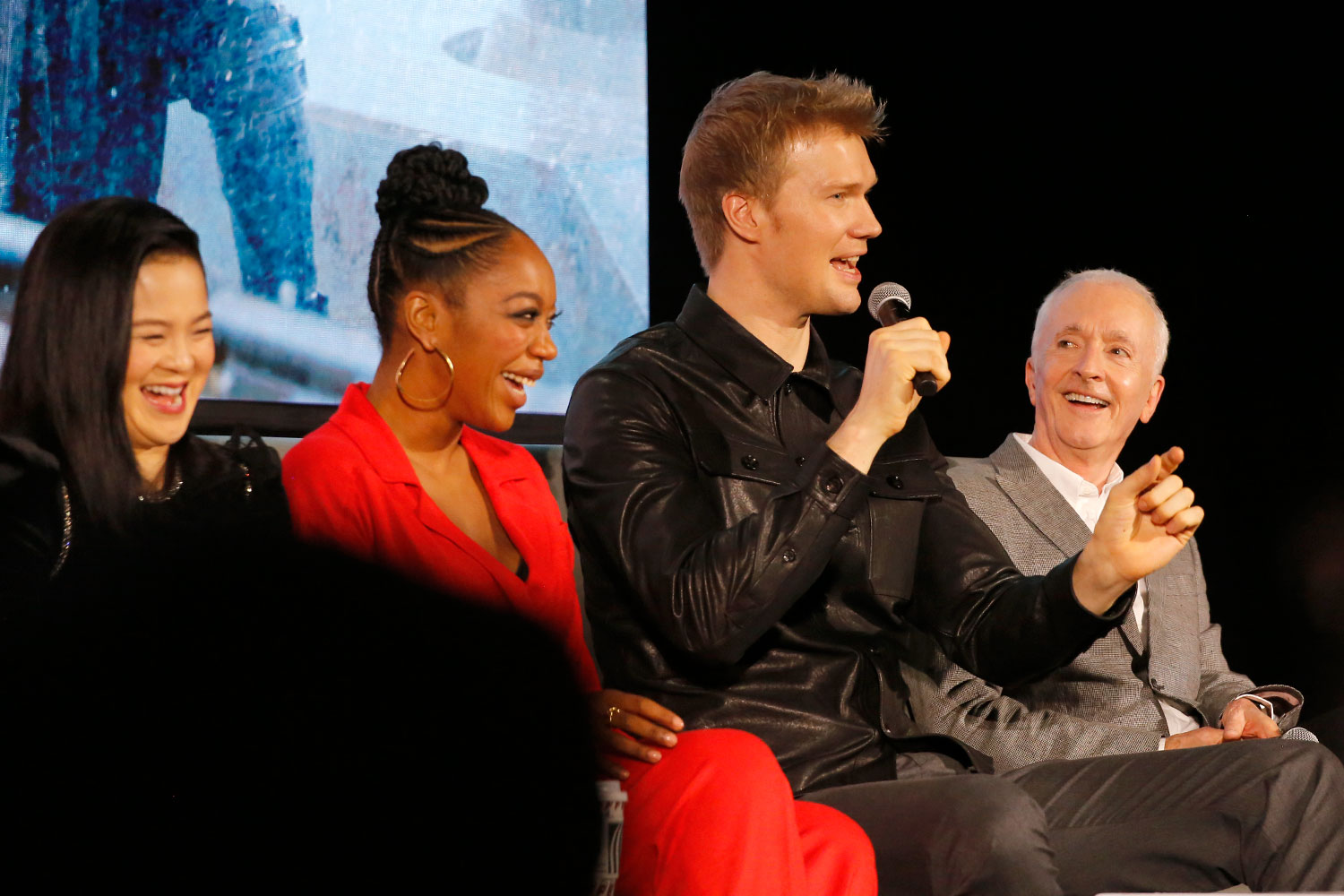 On Star Wars Fandom
Anthony Daniels (C-3PO): I just realized, I'm so close to it, and gradually now, I'm beginning to get a perspective of it. And that comes from talking to fans, to people to say what Star Wars has meant to them. It's meant something really different to me: it's a job, it's kind of fun, it's awkward sometimes, and it's not a smooth ride, but finally I'm getting to see it from the other perspective and that's the perspective of the audience who've been here all this time. I'm glad to have survived all of this long enough to get this perspective.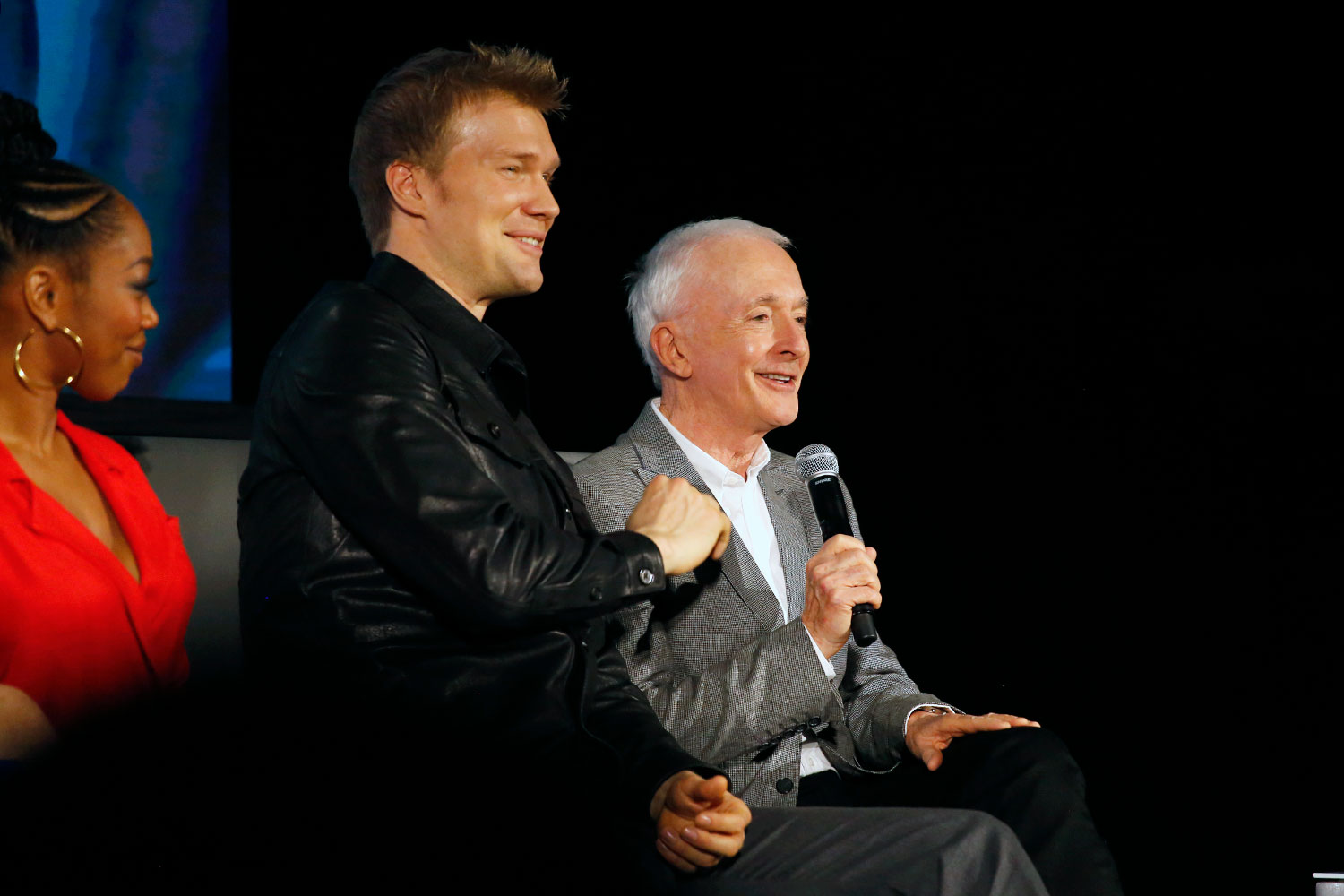 On Watching Episode IX For the First Time
Richard E. Grant (General Pryde): Having seen the first one when I was a theater student when I was twenty years old, and before any of the younger cast were even born, it's an extraordinary emotional thing to see, just the passing of time that goes through all these movies. It felt like a culmination of everything I read in the bible, Greek mythology, the Wizard of Oz, all rolled into one. An extraordinary summation of the whole story that delivers an emotional wallop at the end I was totally unprepared for and I was wiped out and barely slept.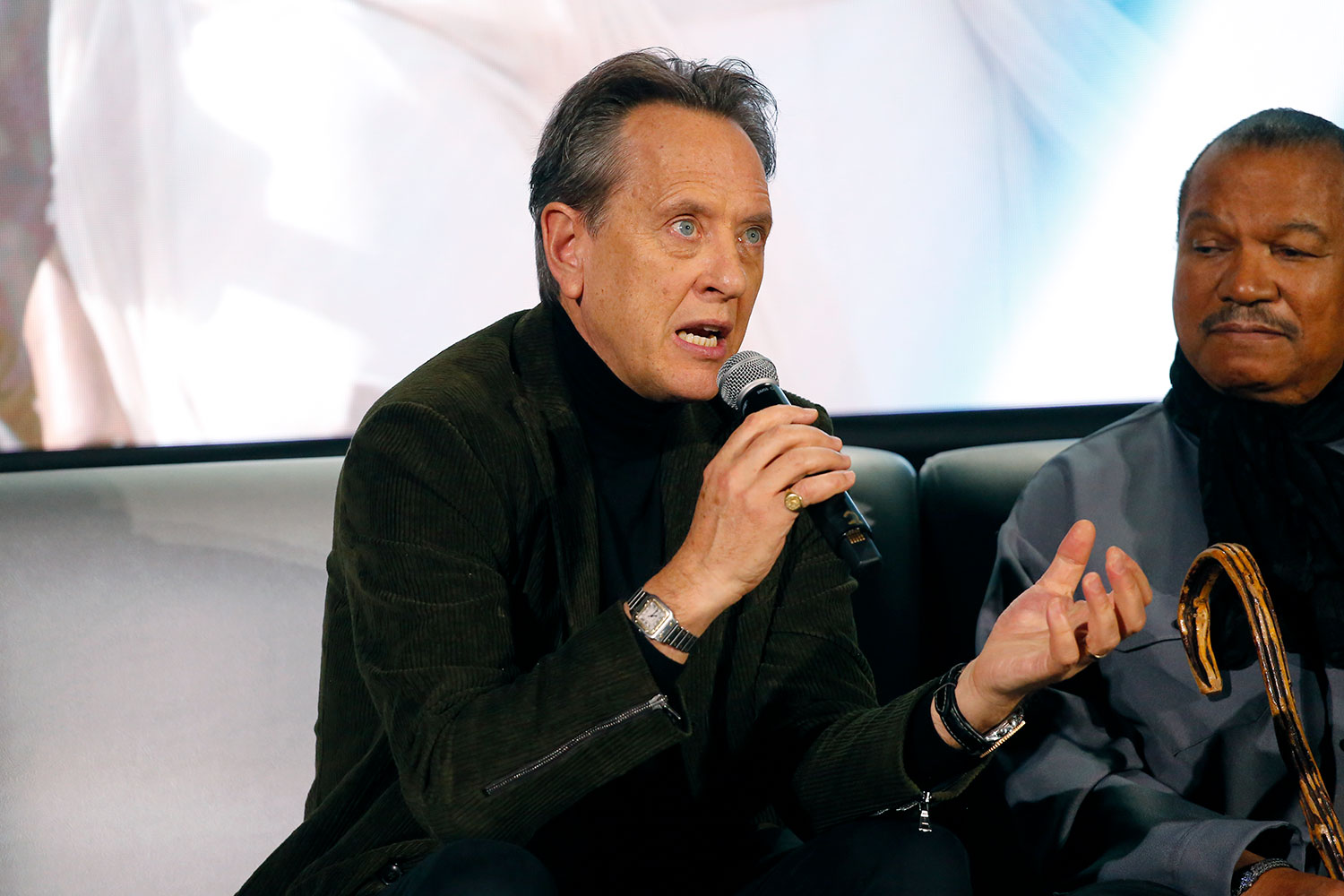 On Jumping Into Episode IX
Billy Dee Williams (Lando Calrissian): I have a lot of admiration for this young man, Messieur J.J. Abrams and it was like when I worked with George [Lucas] – it was an opportunity to work with somebody who was really extraordinary, and here again I had the opportunity to work with somebody that is really extraordinary. Actually we worked together doing LOST, I played myself playing a killer, which I thought was a really interesting idea. And I thought this guy is really crazy. Fabulously crazy. But anyway, this has been a great pleasure for me. Coming back to do Lando. I didn't think the thing would happen. I just wrote it off – I did what I had to do and that was it. But when I got a call from J.J. and when we met I just sat there and I chuckled. I thought it was a wonderful gift, so I'm a very, very happy human being right now.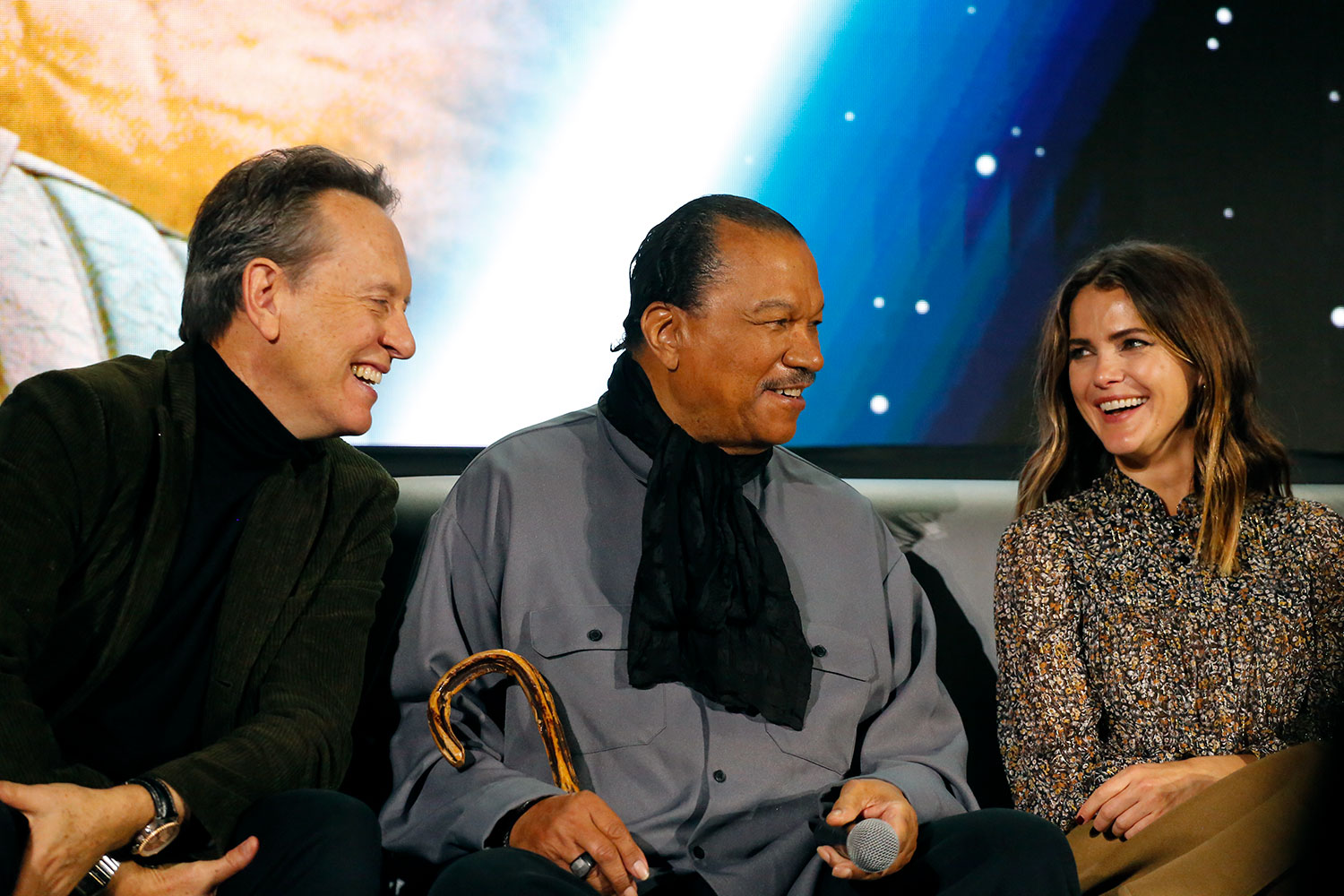 On Playing a Different Kind of Poe Dameron
Oscar Isaac (Poe Dameron): He's kind of always been bit of a wild card energy, figuring out where he fits in the story and what story is being told. And I think with this one, you know J.J. and I talked a bit about dirtying up the squeaky flyboy image that he's had for a bit and reveal a bit more of his personality. I think that comes out because I've been taken away from my little box in space and I get to join my friends this time. And we get to see the interaction and the hope that I think that he particularly brings. There's kind of a relentless, aggressive optimism that he has and how that is tested and how he tries to be there for his friends. I think also the way they shot a lot of these scenes, there was a looseness to it. It was shot with big beautiful choreographed takes. It was just astounding to watch.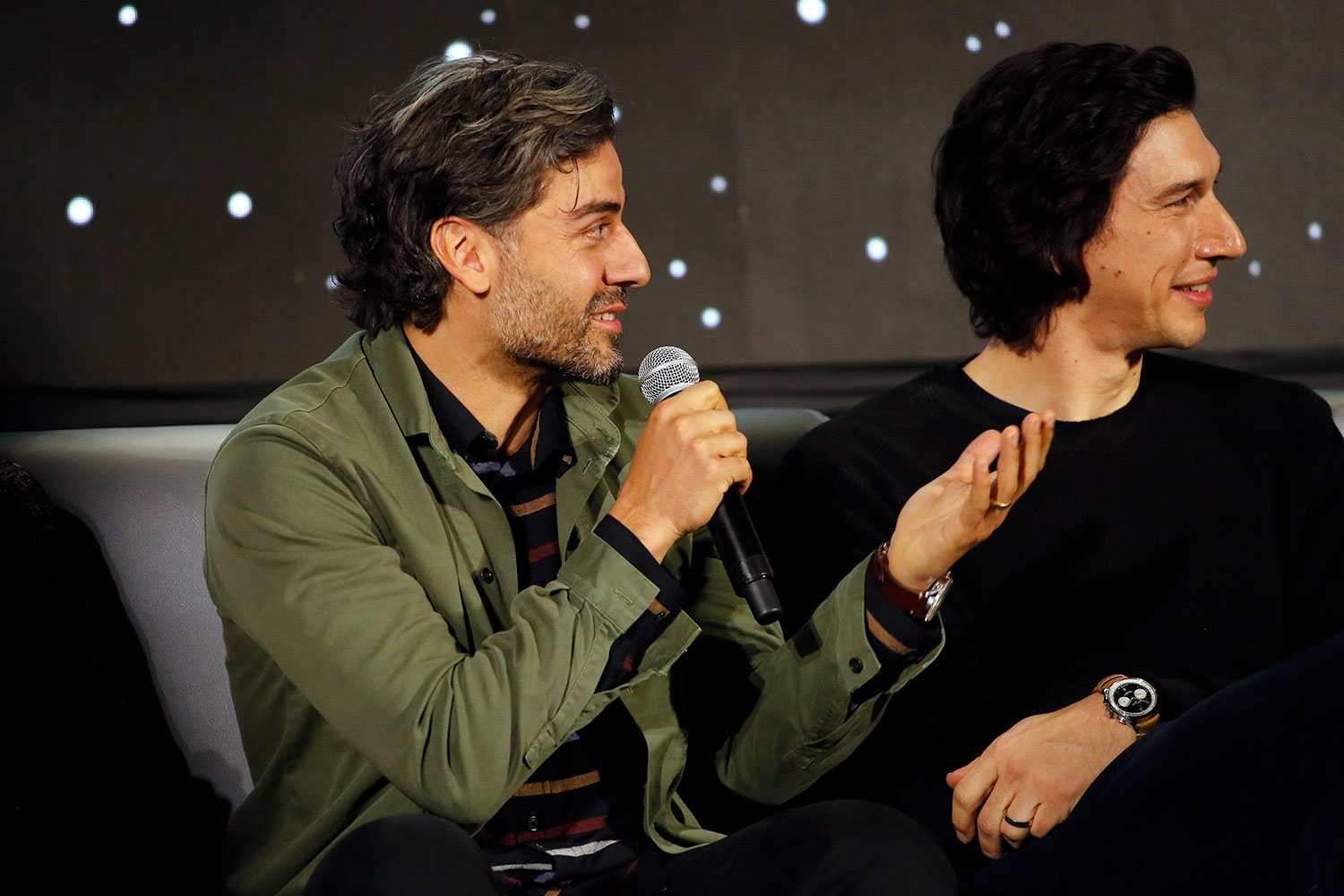 On the Bromance between Poe and Finn
Oscar Isaac: It's juicy!
John Boyega (Finn):  I think it was natural. The chemistry had a natural vibe to it. I don't even know why. I just like the guy.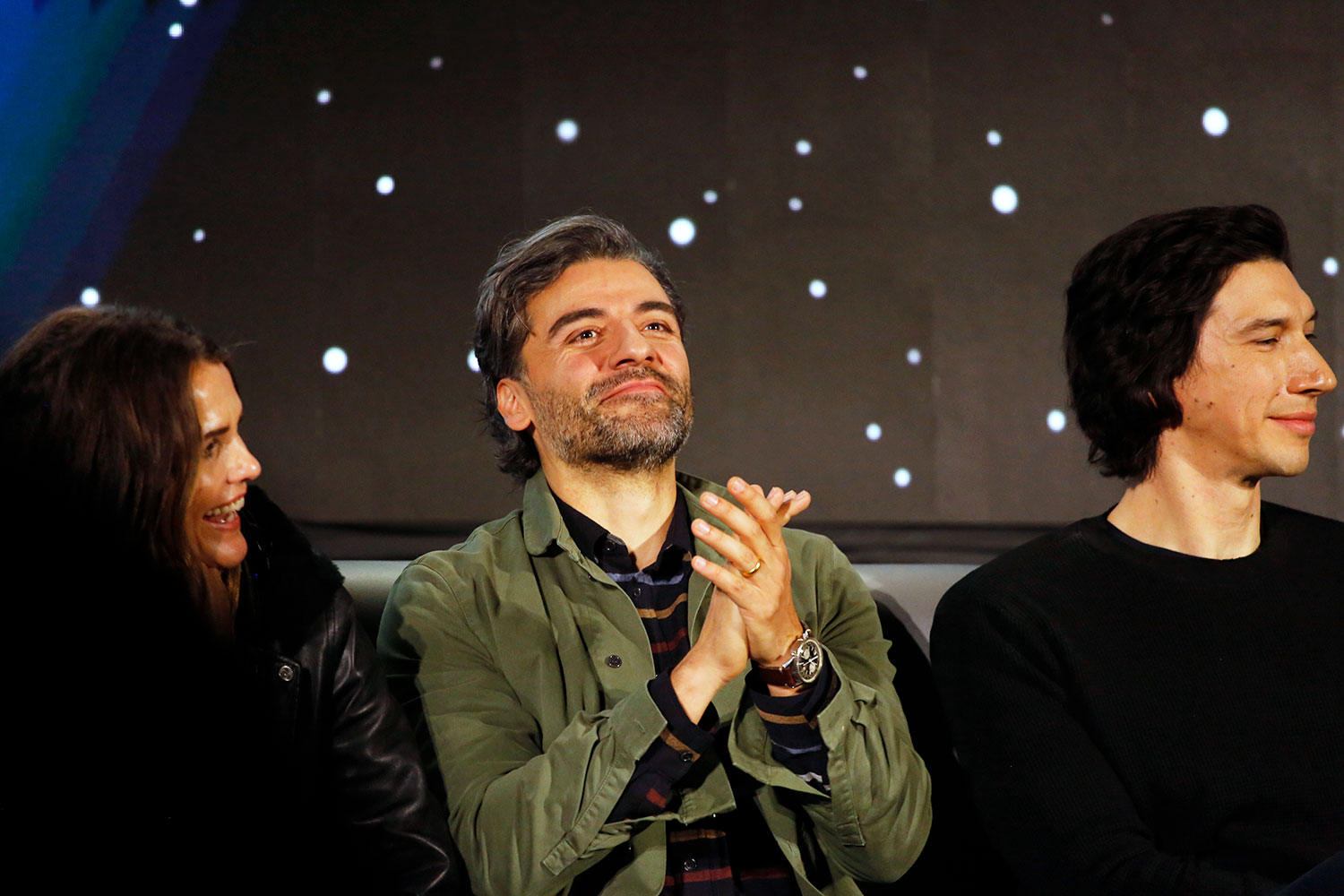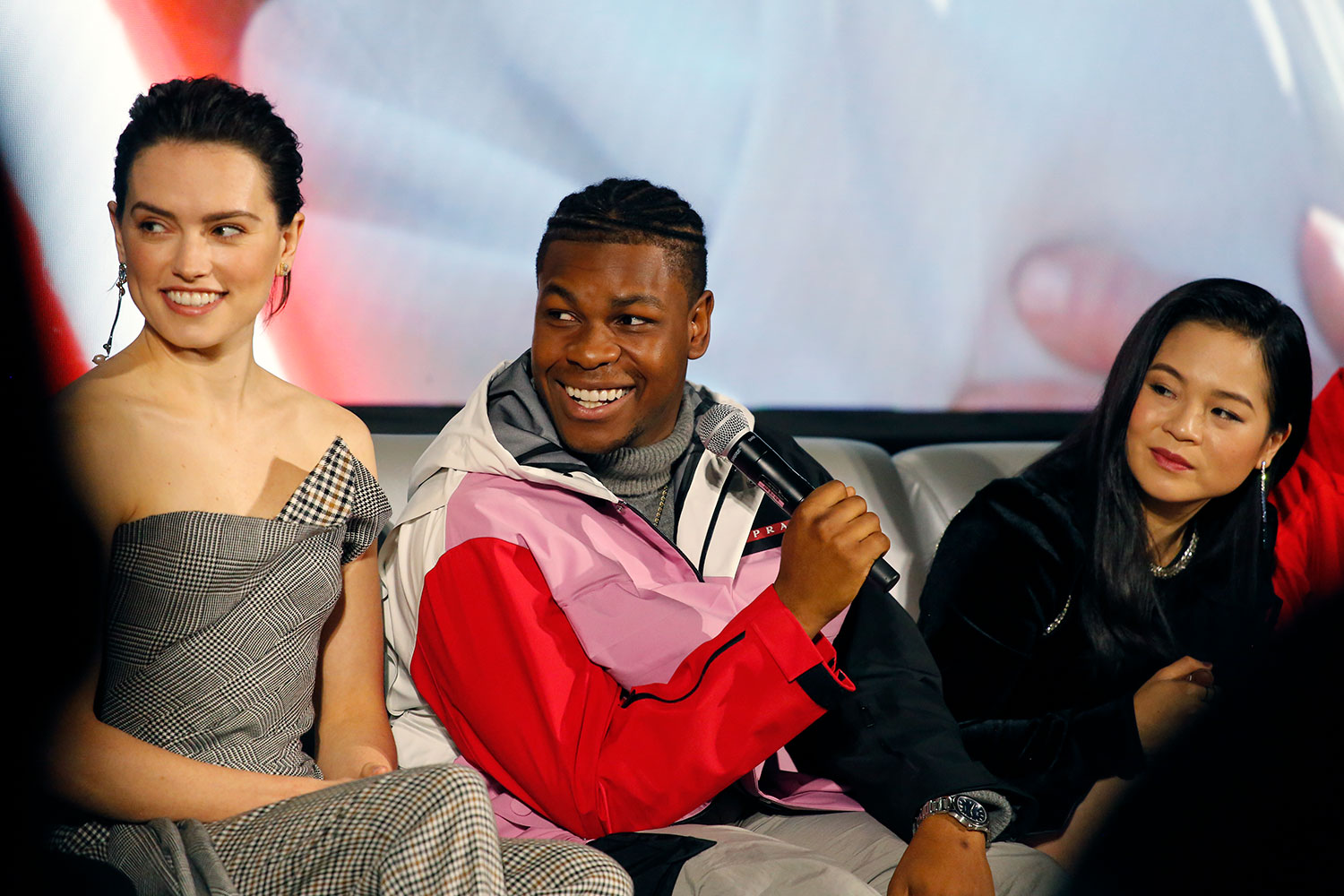 On Acting and the Duality of Kylo Ren and Ben Solo
Adam Driver: I think maybe subconsciously. When people are acting they're trying to deny a certain part of their lives, I think they can do it successfully. It just turns into what is happening around them that brings it out of them. So I think maybe, but I don't think it's something we actively talked about playing. That's a testament to the writing, from the beginning, it was intentional in that the force was awakening for both the light and the dark. And J.J., even in those meetings was talking about someone who is unformed.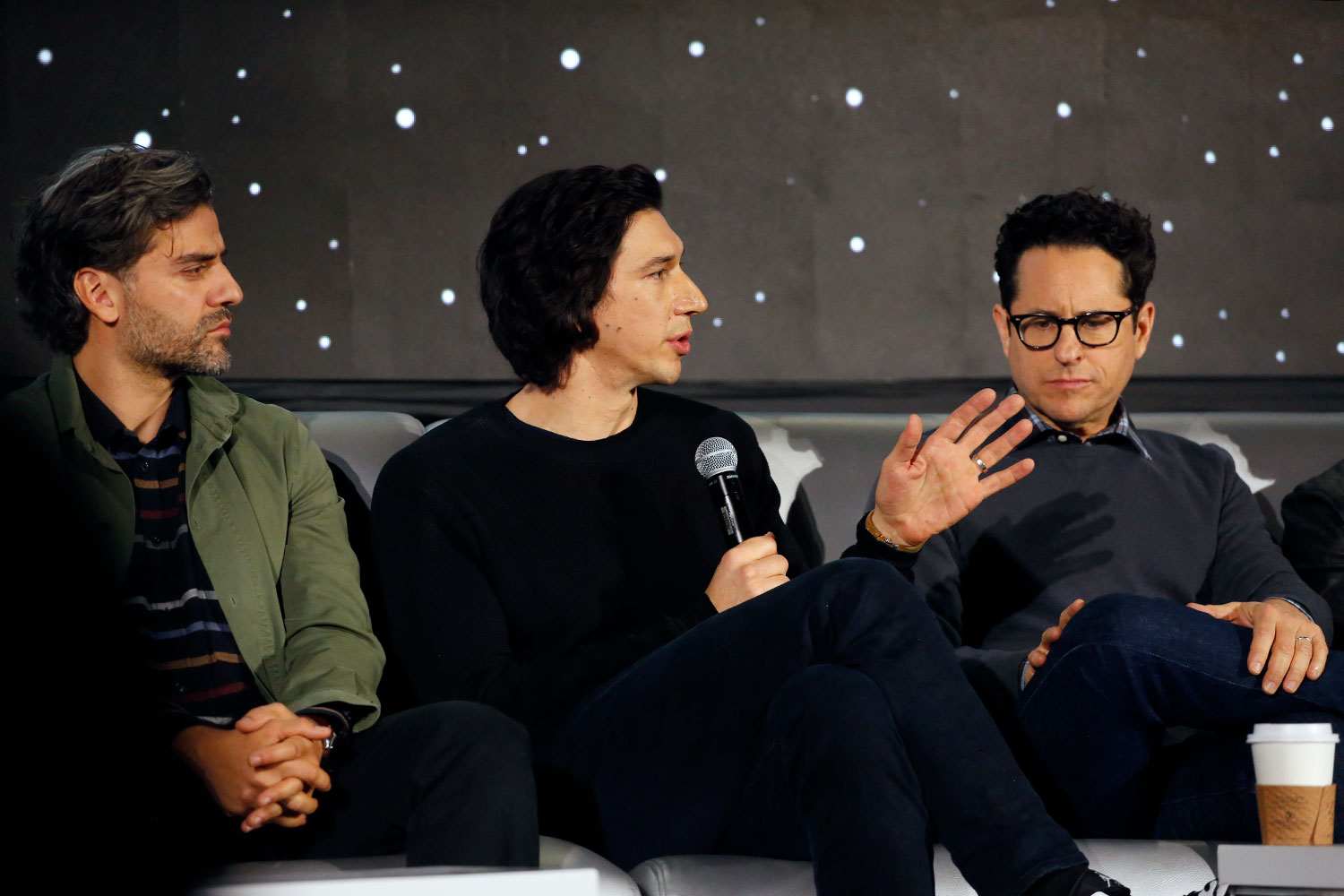 What is More Demanding in this Role? The Emotional or Physical?
Daisy Ridley (Rey): It's a good question. With the physical stuff, you train and train and train, and then the adrenaline helps you on the day to do a thing. But stamina needs to be there. But I would say I was more tired emotionally because there really wasn't a day where I was like, "no, It's just a quick scene". Coming off the last one which was quite heavy… even the joyous scenes were very strange to do and then obviously there were other sides going on. And it was also tricky because I was understanding what J.J. was asking – I feel like I know what you're asking of me but I just can't quite get there yet, so that was probably the most tricky thing and sustaining that emotion. And there's more of a singular tension that was tiring. Because even in the emotional scenes there's a physical containment that is tiring. Both of it was hard.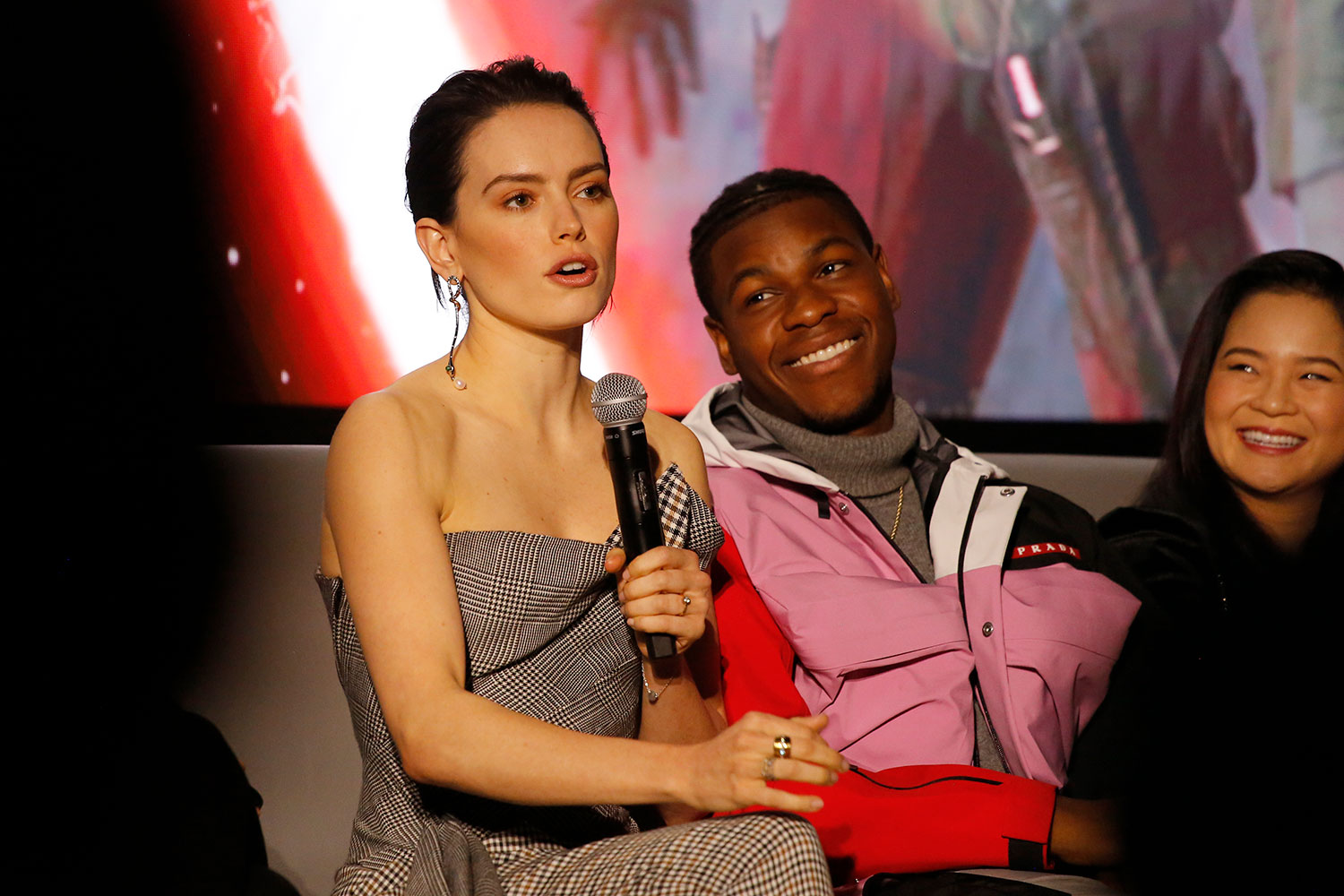 On Co-Writer Chris Terrio
J.J. Abrams: When I called Chris about whether he was willing to do this, and he screamed because he was such a Star Wars fan, which is what I've been told, I was such a fan of Chris' screenplays and Argo was so beautifully written, I needed to have someone writing this with me who would from the very beginning, remind me how much Star Wars meant, who hasn't been inside it before the way I had. I said to Chris, "if you do this, you're going to be with me for the whole time to the very end". And Chris being the humble man that he is made some self-deprecating joke about how I wouldn't want him around that long – and we were together throughout production, throughout post, in the trenches with Michelle and Kathy, kicking every tire, shaking every tree, doing everything we could to make sure we were telling the best possible story. I cannot tell you how grateful I am for Chris Terrio. 


What Message Do you Want to Tell with The Rise of Skywalker?
J.J. Abrams: I like to think that when you're working on something, the truth is that there's the movie that you know you're presenting to the world. And then there's the thing you're doing, not necessarily secretly, but meaningfully. We live in a crazy world. We live in a crazy time. And Star Wars to me was about hope. And it was about community. It was about the underdog. And it was about bringing people together. And seeing all oddballs represented and the most unlikely friends and the most unlikely places, the family that you make is really your family. And to tell the story that is of course, a giant spectacle, but the thing that mattered to me the most, more than the best work that ILM that has ever done, all the departments going beyond expectations, the thing that matters the most is, it really is about hope. It's about coming back to a sense of possibility, and unity, and if Star Wars can't do that for us, I don't know what can. 


Star Wars: The Rise of Skywalker is now playing in theaters everywhere.
Photography by David Yeh