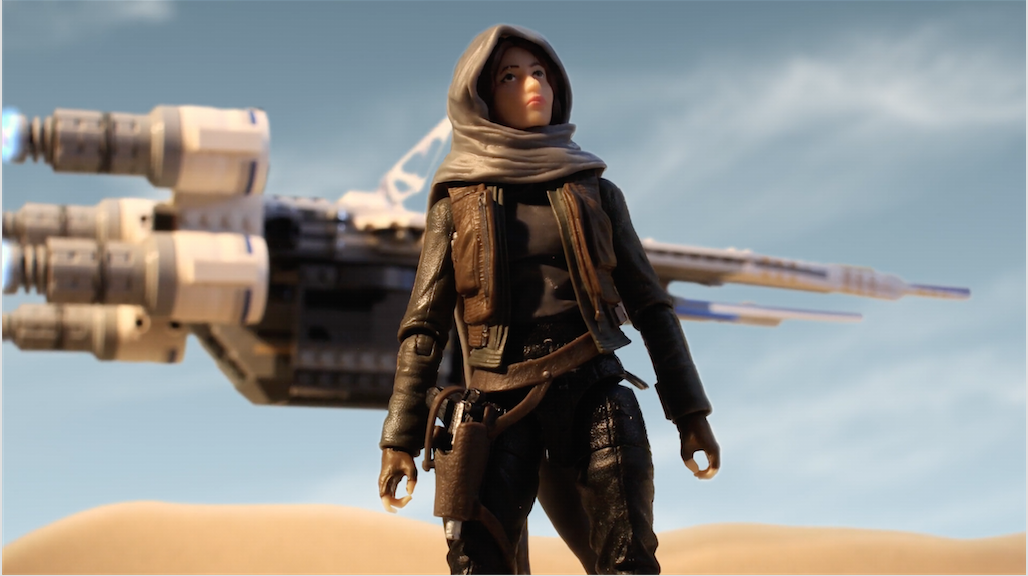 Brian Curran
Star Wars Superfans #GoRogue to Reveal New Toy Line
September 1, 2016
UPDATE: Chapter 3 (9-16-16)
A preview of the #GoRogue Contest as Star Wars fans gear up for the release of toys and products from Rogue One – A Star Wars Story available globally starting on September 30!
Our friends at Yakface.com are working on a printable checklist of Rogue One items that will be available on Friday September 30. Yakface.com also confirmed Toys "R" Us will be having a Midnight Madness sale! Stay Tuned!
Midnight Madness toy list now up at Yakface.com!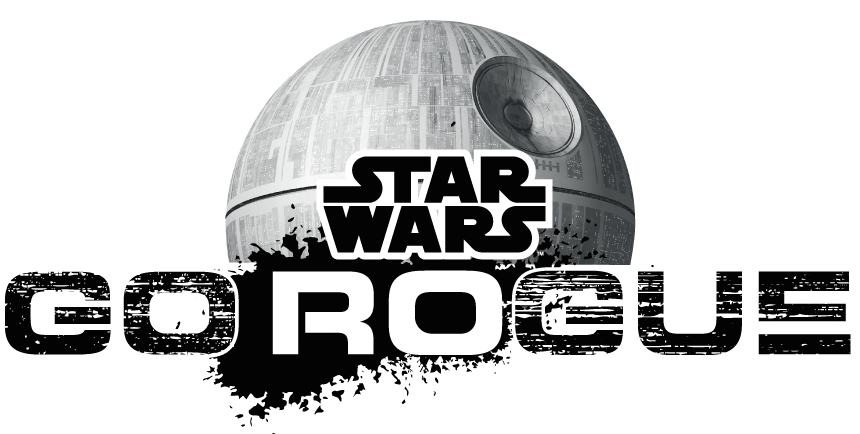 "Rogue One: A Star Wars Story" toys unveiled in series of original stop-motion animated shorts debuting online today
Launch heralds global UGC contest celebrating fan content, creativity and storytelling…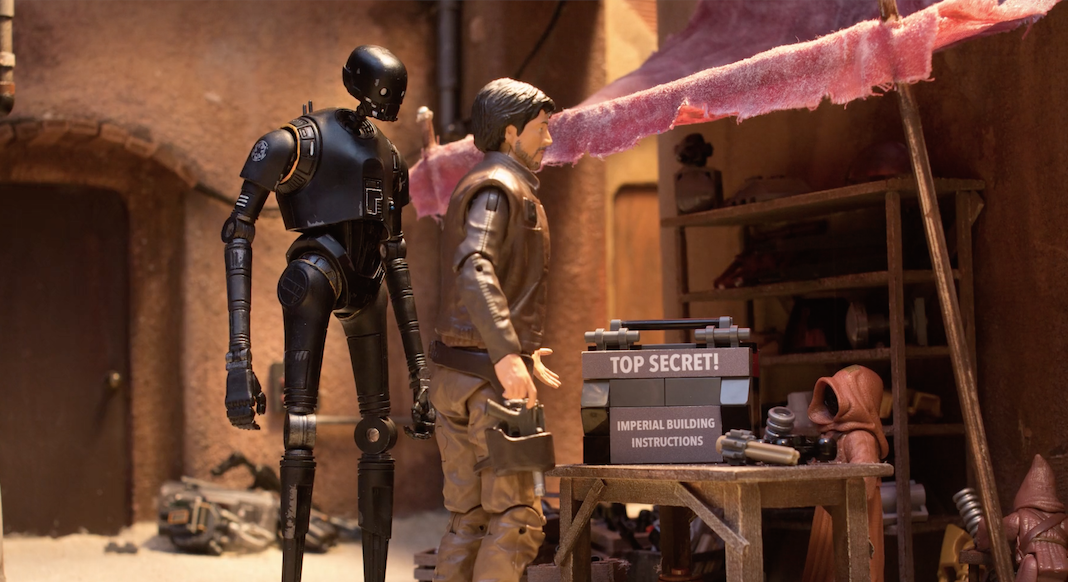 Glendale, Calif. (Aug. 31, 2016) – A team of Star Wars superfans today revealed the new toy line for the highly anticipated "Rogue One: A Star Wars Story" movie via a series of fan-made animated shorts launching on the Star Wars YouTube channel. As part of a competition in collaboration with creative network Tongal,a team was assembled to write, direct and produce original, fan-made stop-motion shorts starring key toys from the new line to kick off a global UGC contest that asks fans to share their own "Rogue Stories."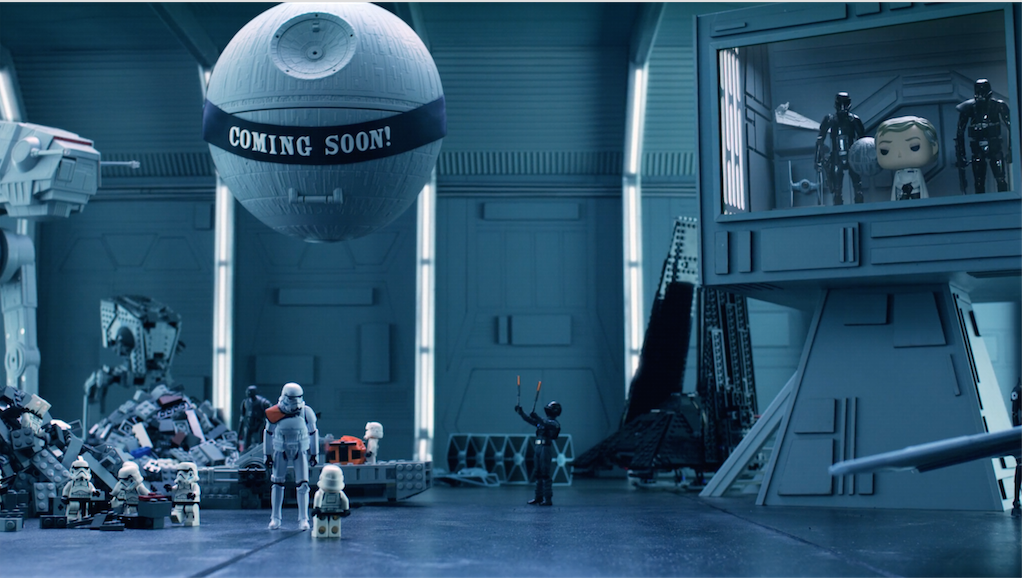 "These fan-created shorts are a tribute to the incredible content that the Star Wars community posts online every day," said Jimmy Pitaro, Chairman, Disney Consumer Products and Interactive Media. "The Go Rogue campaign was designed with Star Wars fans in mind – we want them to be front and center in the run up to 'Rogue One' by imagining and creating their own Rogue Stories."
When Star Wars news breaks, many fans worldwide react by sharing their own videos online. According to new research[1], fans posted over 838,000 pieces of Star Wars-related content on YouTube in the past year alone, which is more than 2,296 per day and nearly 96 per hour. Star Wars fan-generated content is also incredibly popular, accruing more than 16.3 billion views in the last year – equivalent to everyone in the world viewing at least two fan-created videos.
The global contest, which kicks off September 30, invites fans to share their own short stories or skits set in a galaxy far, far away… Winning entries from around the globe will be chosen by a panel including "Rogue One: A Star Wars Story" director Gareth Edwards. Beginning September 30, teen and adult fans can enter the Go Rogue contest on StarWars.com/GoRogue. In addition to the global contest on starwars.com, in the U.S. and parts of Canada, kids 8-12 can participate on Disney.com/MyRogueStory. Winners will be invited to Lucasfilm in San Francisco to attend a screening of "Rogue One," and see their short story on the big screen.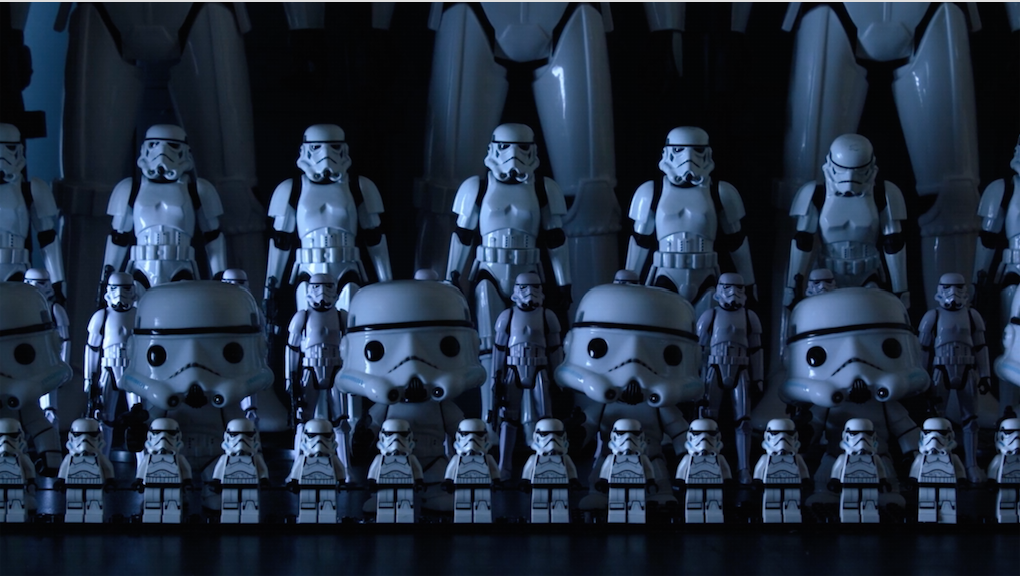 The fan-created shorts showcasing the new line of "Rogue One" toys for the first time launches on the Star Wars YouTube channel today, with new installments rolling out through September. The team was led by James DeJulio at Tongal, and the series was written by Kevin Ulrich and brought to life by stop-motion animators and directors Dan MacKenzie and Tucker Barrie. The stories follow the adventures of "Rogue One" toys from Hasbro, LEGO, FUNKO, JAKKS Pacific, Mattel and Disney Store as they try to track down the building instructions to the LEGO Star Wars Death Star set which have been misplaced by the Empire.
"I've been a Star Wars fan my whole life so this is a dream project," says James DeJulio, co-founder of Tongal. "It's been amazing to see what an inspiration Star Wars has been to so many members of our creative community, whether that's coming up with their own Star Wars storylines, or playing out scenes with Star Wars toys at home with their kids. I'm excited to share this first 'Rogue Story' with the world and hope it inspires other fans to share theirs."
Fans can pre-order a handful of select items seen in the "Rogue Stories" beginning September 2 at mass retailers, Disney Store locations and disneystore.com. The full range of new "Rogue One" and Star Wars products will be available globally starting on
September 30. Join the global #GoRogue conversation on social.
Tongal's creative network includes 120,000 writers, directors and animators across 150 countries. For more information, go to www.tongal.com.
About Lucasfilm Ltd.
Lucasfilm Ltd., a wholly-owned subsidiary of The Walt Disney Company, is a global leader in film, television and digital entertainment production. In addition to its motion-picture and television production, the company's activities include visual effects and audio post-production, cutting-edge digital animation, interactive entertainment software, and the management of the global merchandising activities for its entertainment properties including the legendary STAR WARS and INDIANA JONES franchises. Lucasfilm Ltd. is headquartered in northern California.
About Disney Consumer Products and Interactive Media
Disney Consumer Products and Interactive Media (DCPI) is the business segment of The Walt Disney Company (NYSE:DIS) that brings our Company's stories and characters to life through innovative and engaging physical products and digital experiences across more than 100 categories, from toys and t-shirts, to apps, books and console games. DCPI comprises two main lines of business: Disney Consumer Products (DCP), and Disney Interactive (DI). The combined segment is home to world class teams of app and game developers, licensing and retail experts, a leading retail business (Disney Store), artists and storytellers, and technologists who inspire imaginations around the world.
About "Rogue One: A Star Wars Story"
From Lucasfilm comes the first of the Star Wars standalone films, "Rogue One: A Star Wars Story," an all-new epic adventure. In a time of conflict, a group of unlikely heroes band together on a mission to steal the plans to the Death Star, the Empire's ultimate weapon of destruction. This key event in the Star Wars timeline brings together ordinary people who choose to do extraordinary things, and in doing so, become part of something greater than themselves.
"Rogue One: A Star Wars Story" is directed by Gareth Edwards and stars Felicity Jones, Diego Luna, Ben Mendelsohn, Donnie Yen, Mads Mikkelsen, Alan Tudyk, Riz Ahmed, with Jiang Wen and Forest Whitaker. Kathleen Kennedy, Allison Shearmur and Simon Emanuel are producing, with John Knoll and Jason McGatlin serving as executive producers. "Rogue One: A Star Wars Story" opens in U.S. theaters on December 16, 2016.