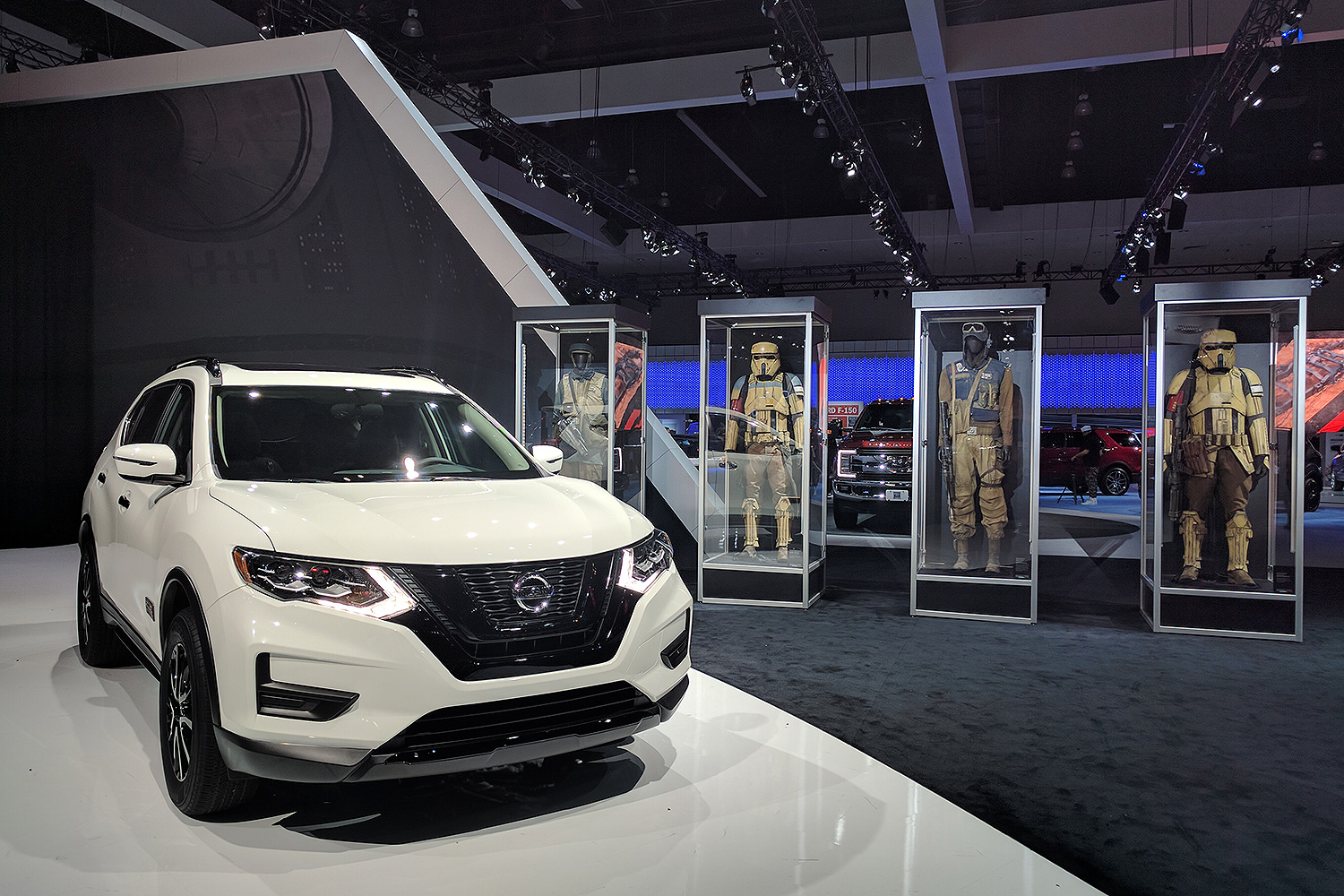 Kris Van de Sande
Nissan Rogue: Rogue One Star Wars Limited Edition
November 25, 2016
Nissan and Lucasfilm joined forces in one of the largest team-ups ever, with the first-ever Star Wars-branded full-size production vehicle, the 2017 Nissan Rogue: Rogue One Star Wars Limited Edition. The announcement delivered at the unveiling at the Los Angeles Auto Show last week by Jeremy Tucker, Vice President, Marketing Communications, Nissan North America, Inc, promises to be a must for Star Wars fans. The Nissan Rogue is already Nissan's top selling model, but the 2017 model should be an even bigger seller.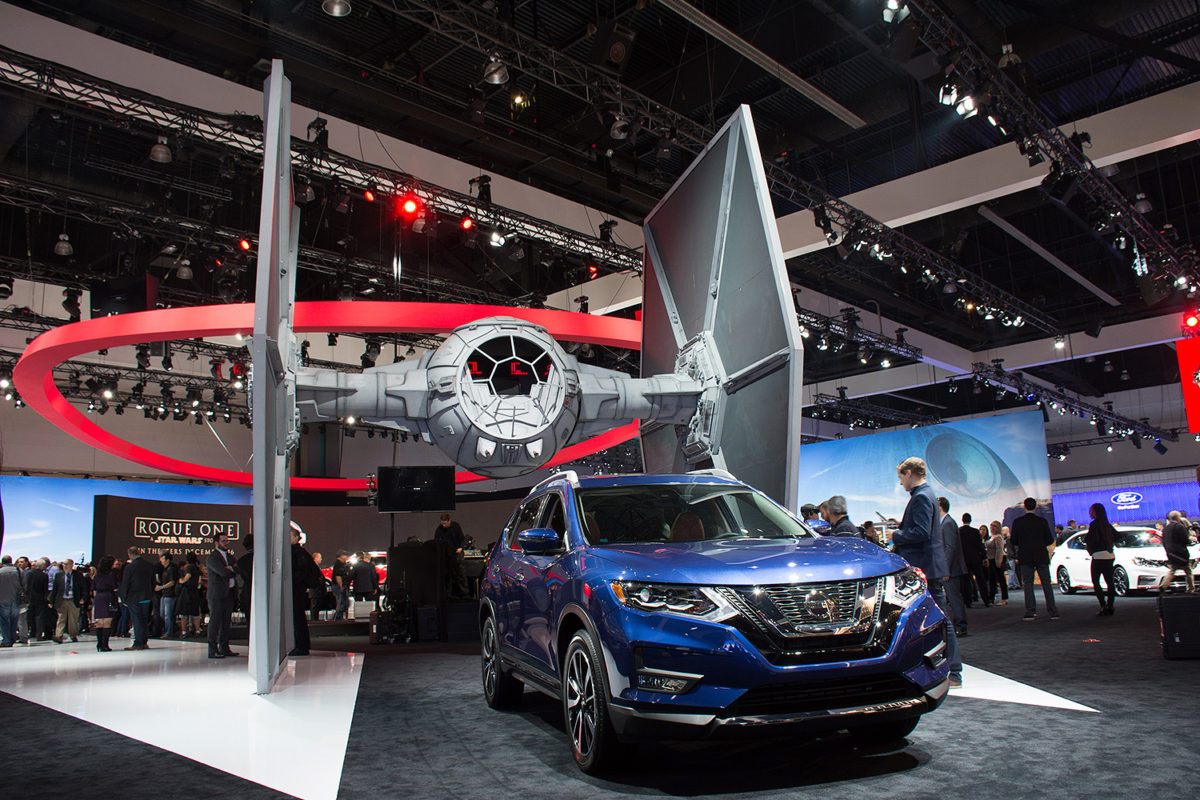 There will only be 5,400 limited edition Star Wars Limited Editions, with 5,000 going to buyers in the U.S. And 400 going to Canada. The limited Rogue One will come in two colors based off the iconic troopers from the film: Black or White, and are the first time the Star Wars logo is placed on a vehicle by Lucasfilm. And to make the deal that much better, each car sold will come with a limited edition Deathtrooper helmet, which according to Tucker, will be the only replica sanctioned by Lucasfilm. Those interested in signing up for one can visit nissanusa.com for more details.
At the Nissan booth at the Los Angeles Auto Show, a life size TIE Fighter sits behind a Nissan Rogue, with plenty of costumes from Rogue One: A Star Wars Story also on display.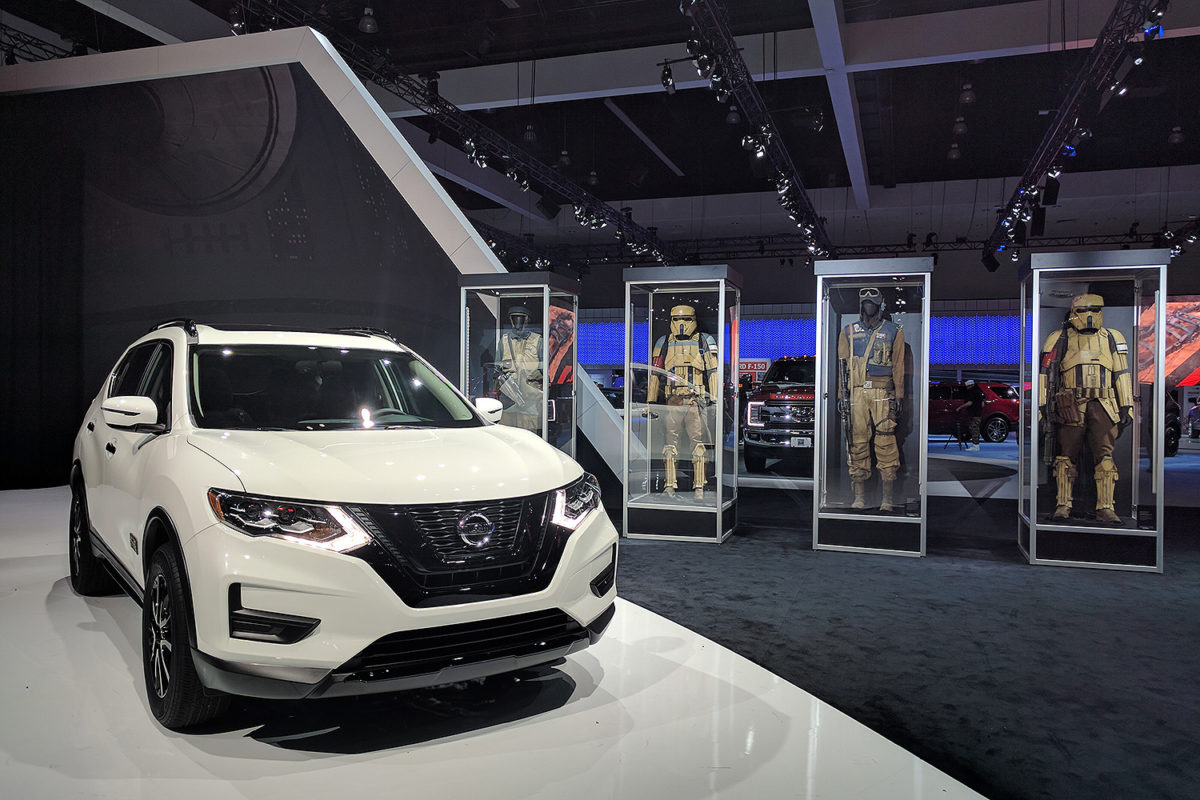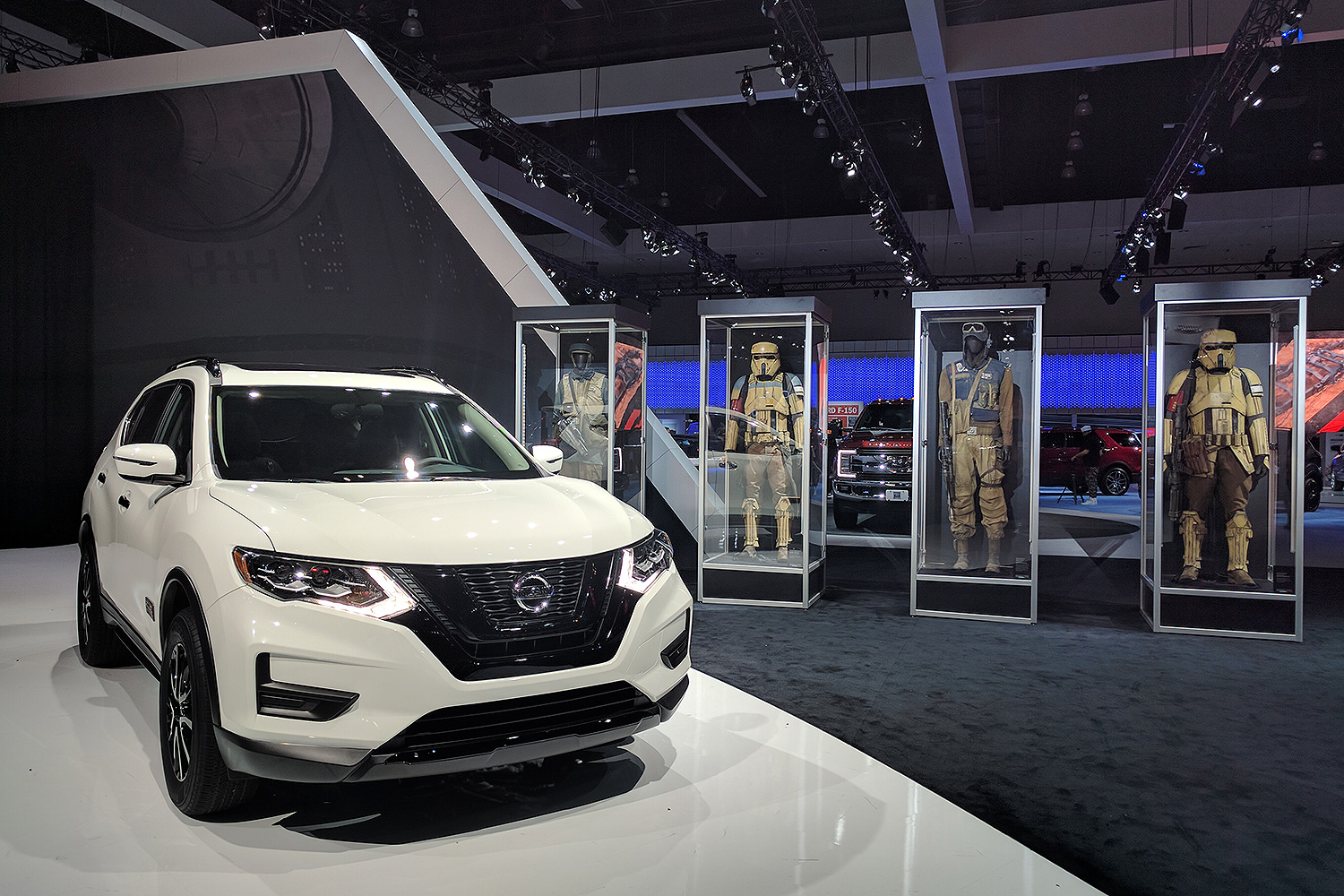 Rogue One: A Star Wars Story arrives in theaters nation-wide December 16th.
See Nissan's Rogue One advertisement
See the Nissan Los Angeles Auto Show reveal:
Photography by: Andrew Chen @lagraffiti