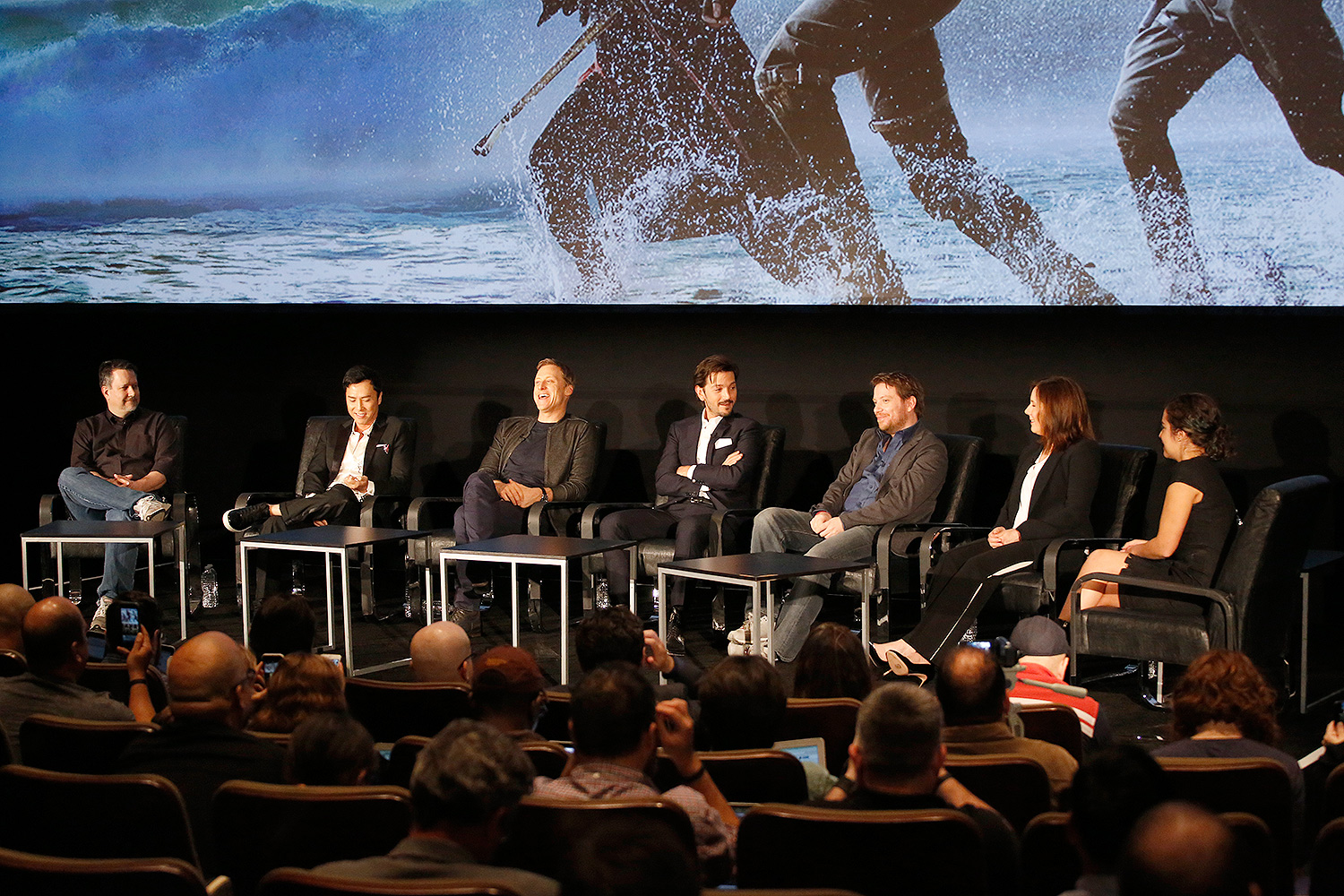 Kris Van de Sande
Cast and George Lucas Love Rogue One
December 5, 2016
San Francisco, Calif. — In a press conference at the Lucasfilm headquarters in San Francisco this weekend, director Gareth Edwards leans towards Kathleen Kennedy with an inquisitive smile. "Can I tell them?" his eyes seem to ask as Kathleen Kennedy, President of Lucasfilm takes a brief moment before allowing Gareth to share the news. You can see how giddy Gareth became when a reporter asked about George Lucas' involvement or interactions with Rogue One if any.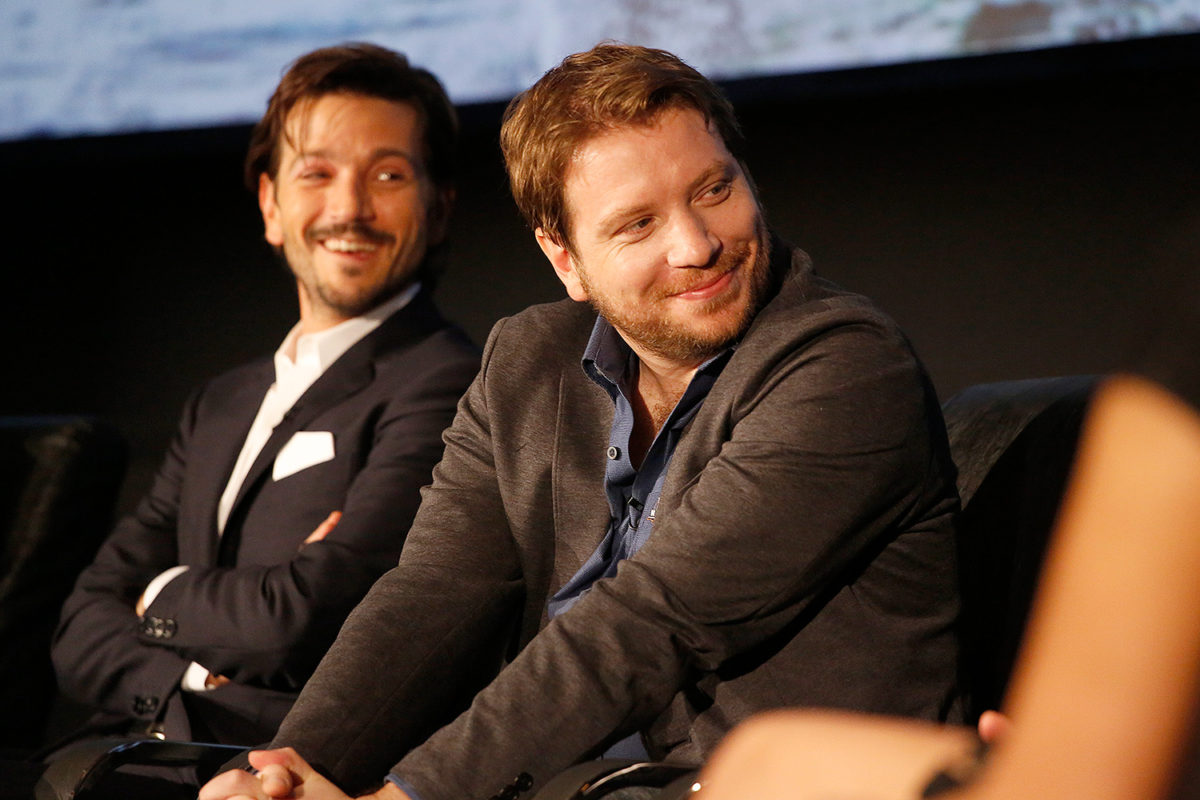 Gareth Edwards: "Two days ago, we got to show George the movie. And we all got a phone call and I got to speak with him yesterday, and I don't want to put words in his mouth but I can honestly say that I can die happy now. He really liked it he said, and that meant a lot. And to be honest, no offense to any one here, but it was the most important review to me. You know, you guys are important too but come on." (laughter)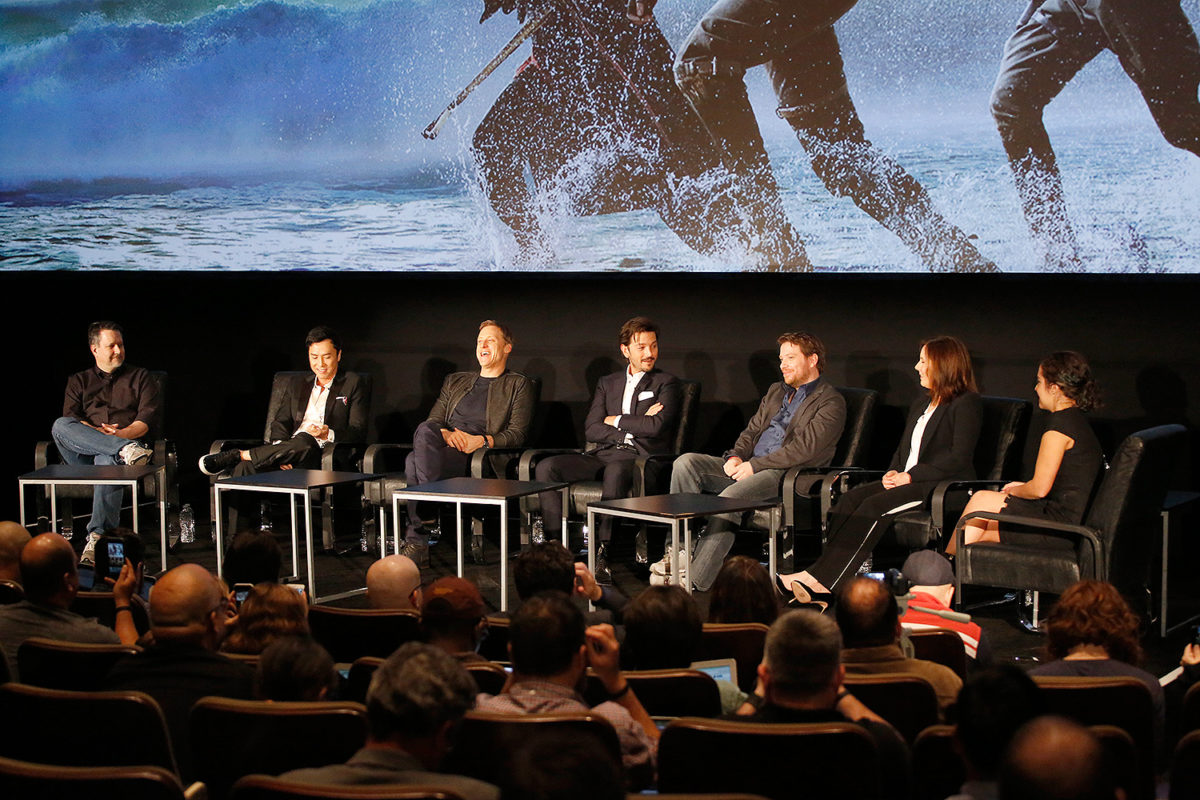 The rest of the cast also chimed in that they were showed the film and all were very happy with it, which is promising to long-time fans of the franchise. Visual Effects guru and Executive Producer John Knoll is behind the film which is already a strong start.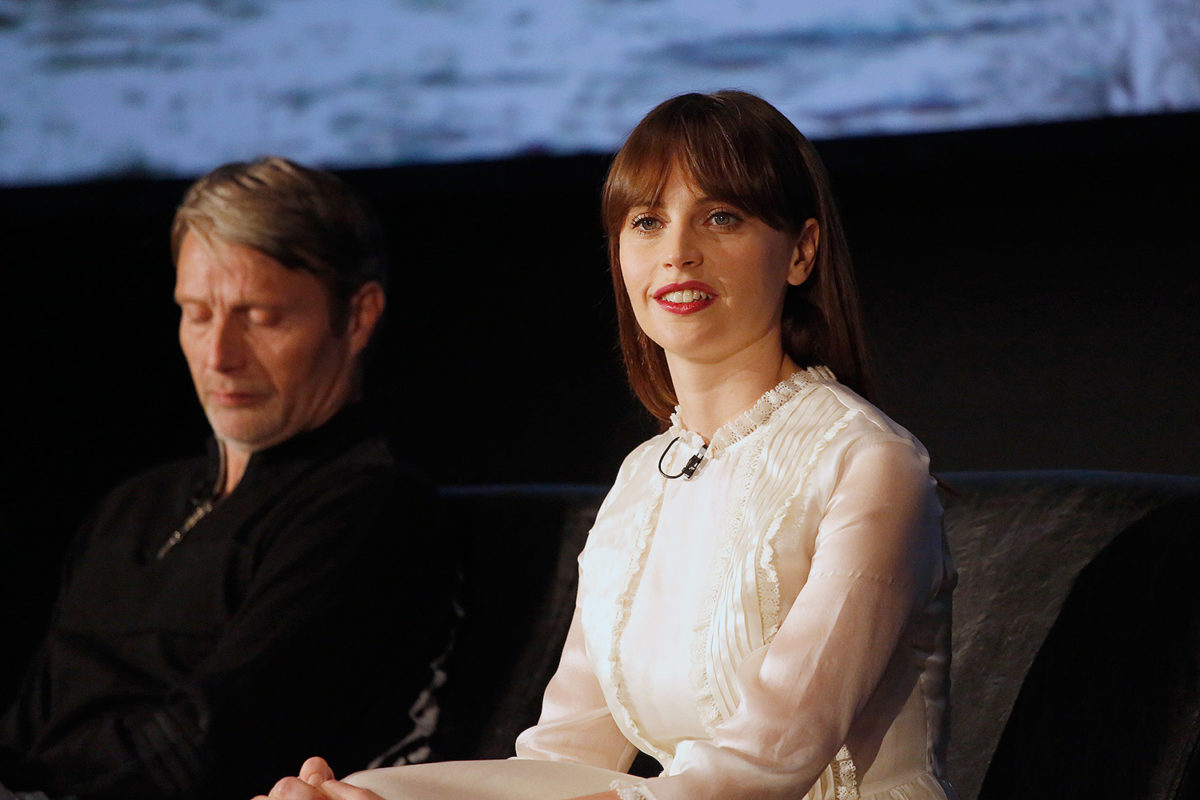 We asked director Gareth Edwards about his thoughts on the score by Michael Giacchino. "Michael did an amazing score for us. He is a massive massive massive massive Star Wars fan. The vocabulary of that music is in him and he just brought out – there's particular moments in the film musically that, especially towards the end, it's truly stunning and very emotional. I think he knocked it out of the park. We're very lucky."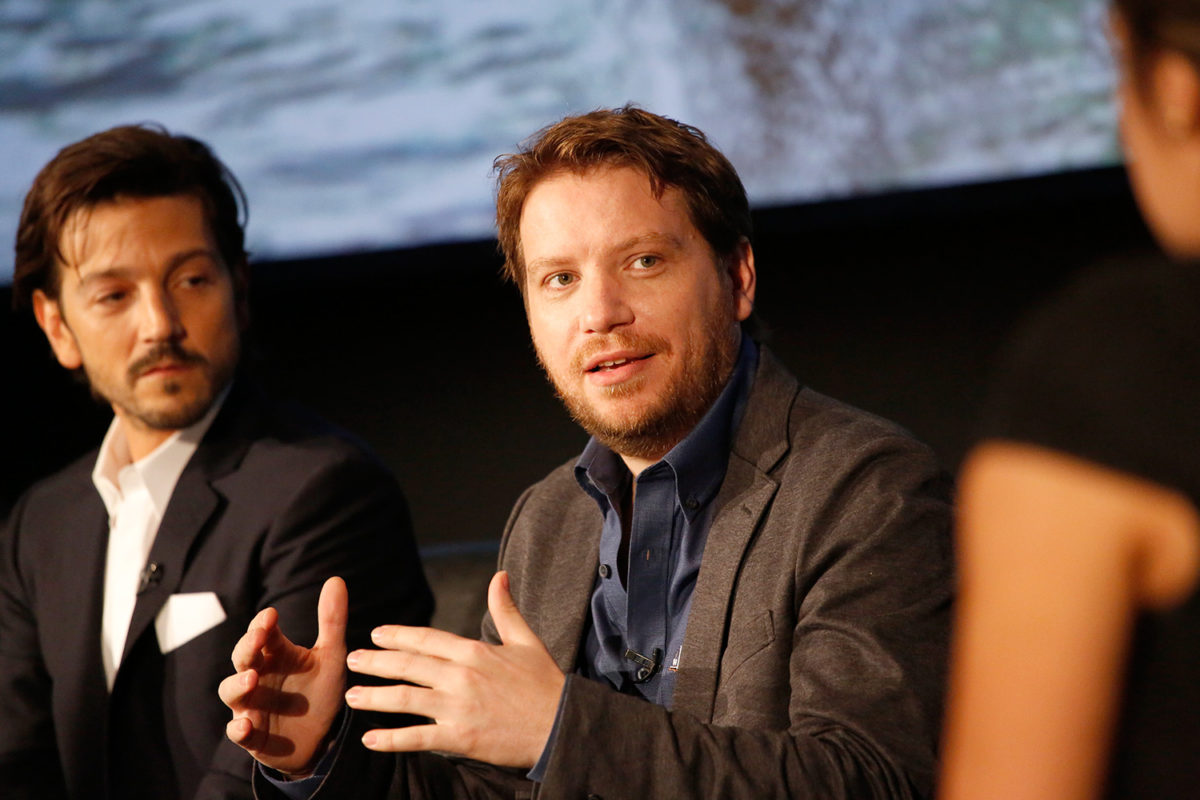 We also asked the cast about their thoughts were on their action figures and toys. Mads Mikkelsen didn't have a figure yet, while Ben Mendelsohn and Felicity Jones remained silent on the question, the rest of the cast provided light banter about their toys.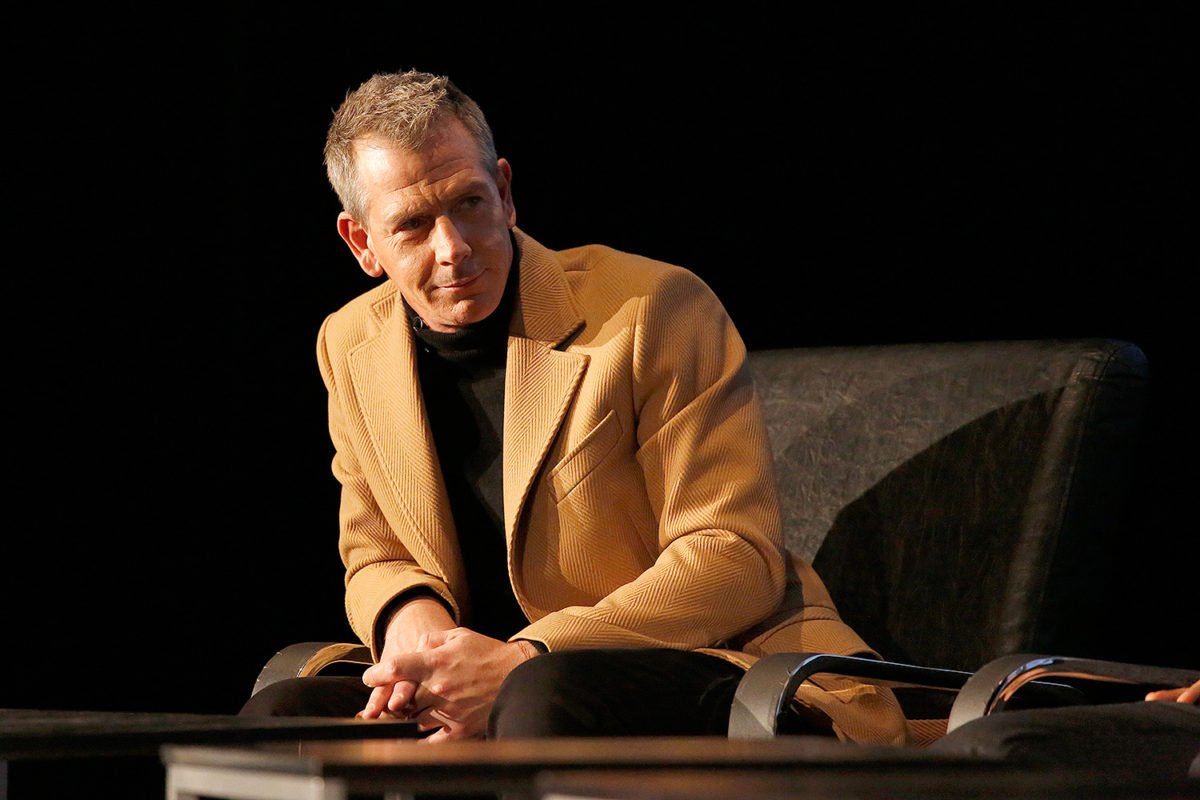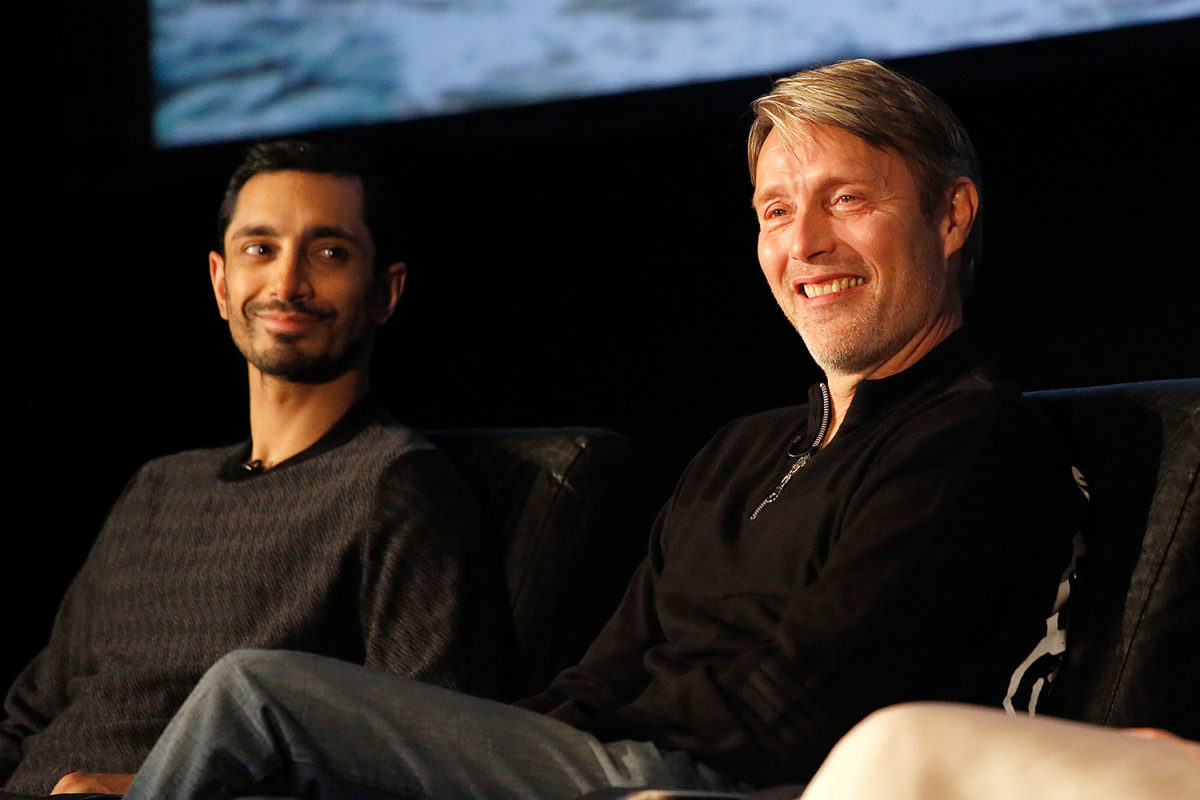 Kathleen Kennedy: "I have to say that I was laughing to myself because these guys were all standing out in the hall waiting to come in here, because they were all scrutinizing the toys that are on display."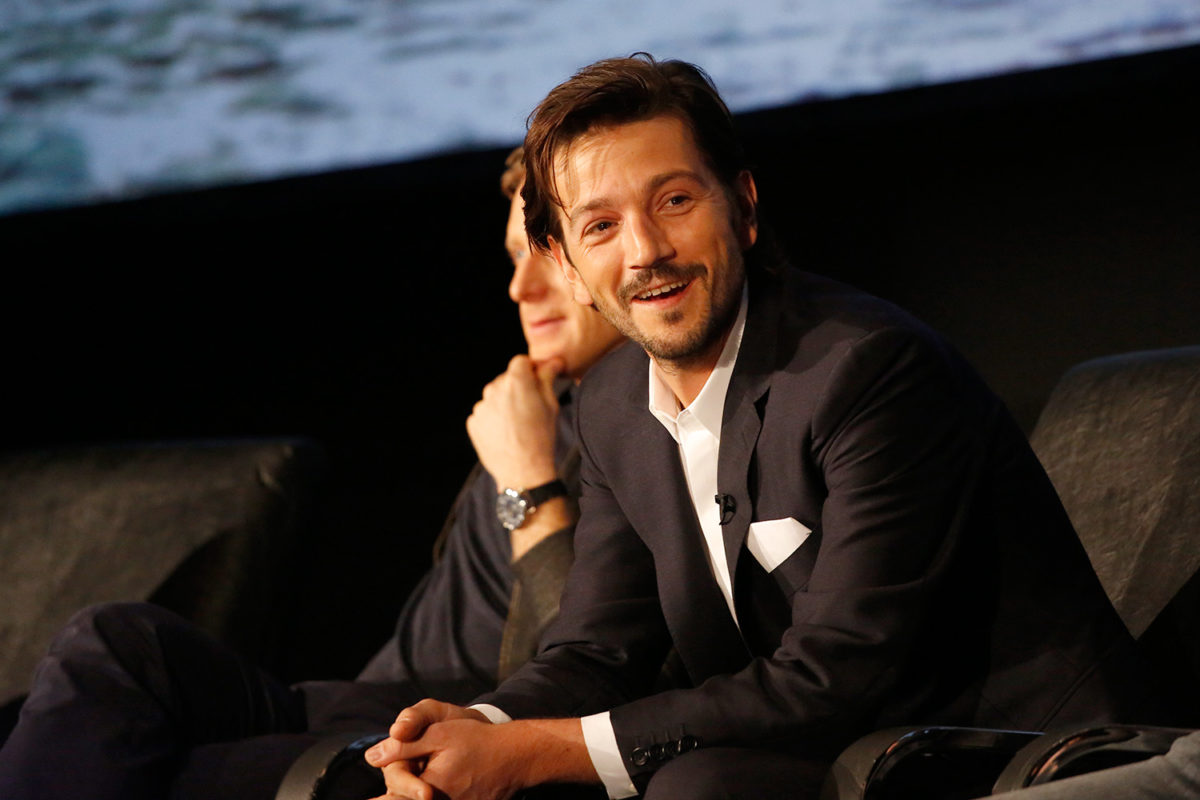 Diego Luna: "Hot Wheels, that's the weirdest one. You know I always felt sorry for those musicians or those writers that for Christmas, give their own record as a gift…. But I think for this Christmas I'm going to be giving a lot of my figures as gifts. It's so cool! When I saw my kids playing with that, it was perfect. My daughter, I gave her my figure, and she was all "no, no, do you have Jyn's?" She loves Felicity. It's a cool feeling. I don't know, probably twenty, thirty years from now it's going to be pretty cool to open that drawer and find your toy. I like Alan's [Tudyk] because it doesn't have his face (laughs). And it doesn't do the voice so it's like he cannot say that it's his toy!"
Alan Tudyk: "It's a selling point for sure. Mine is a lot bigger than yours, I should say… maybe that's what that's about. There's one that's this tall and I have it sitting on my couch. It's kinda chillin', chillin' at home, K2's just there. And they don't just make ONE action figure, there's like five and a car… although yeah, I don't have a car. (to Donnie) Don't you have action figures already?"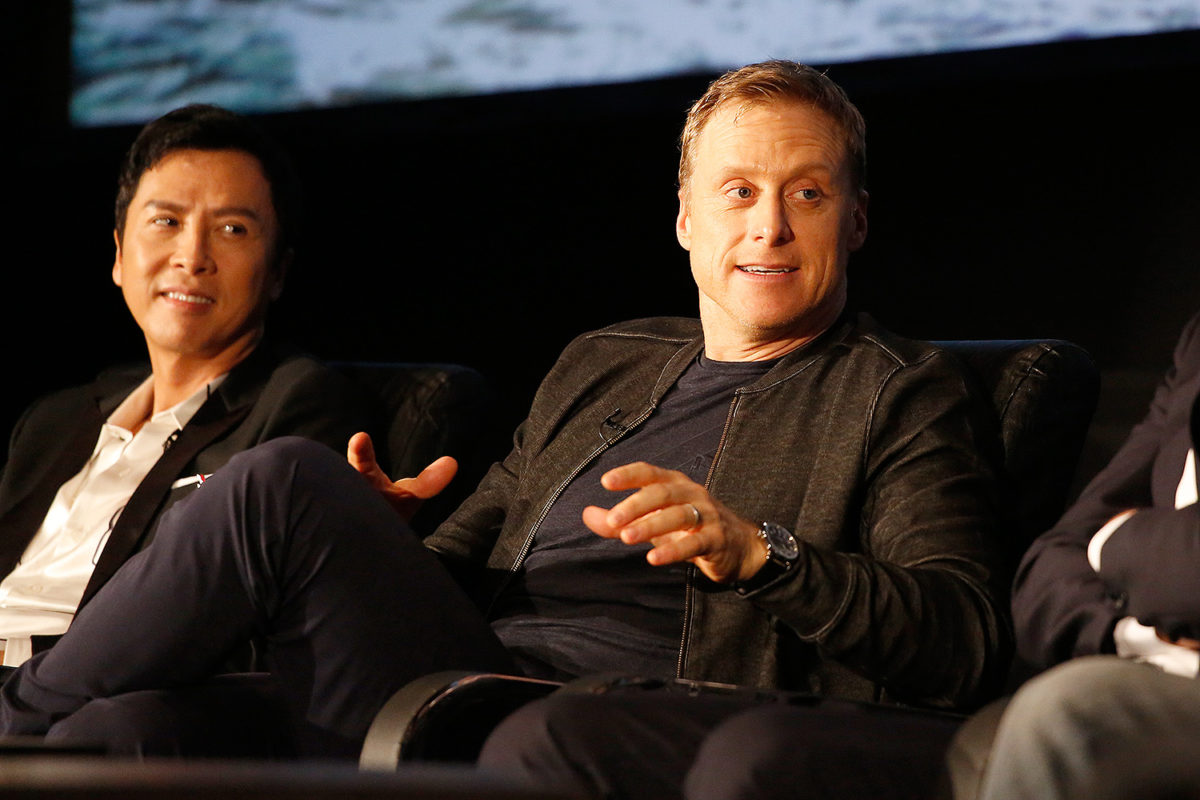 Donnie Yen: "Yeah, I have quite a few (smiles). The biggest one I have is like 9 feet tall. Bigger than you (pointing at Alan)."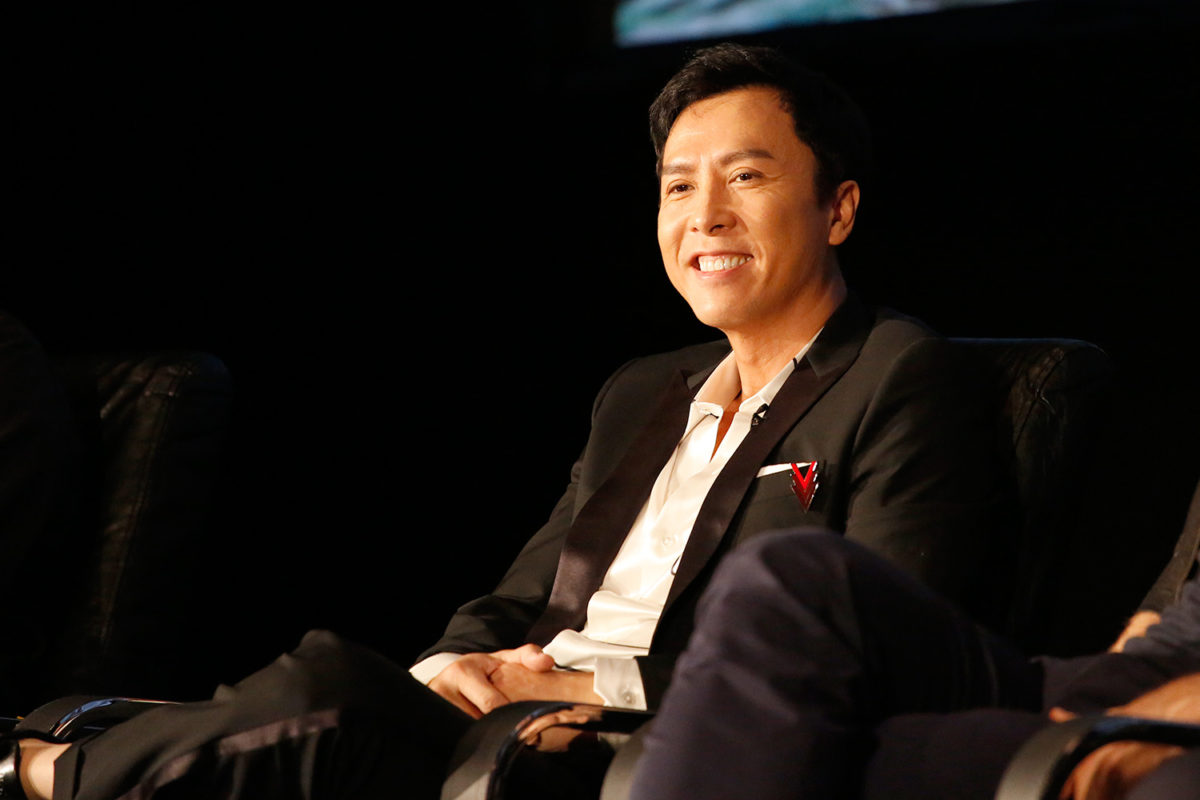 Alan Tudyk: "You can crush mine with your foot. [To John Knoll] John, you have a figure?"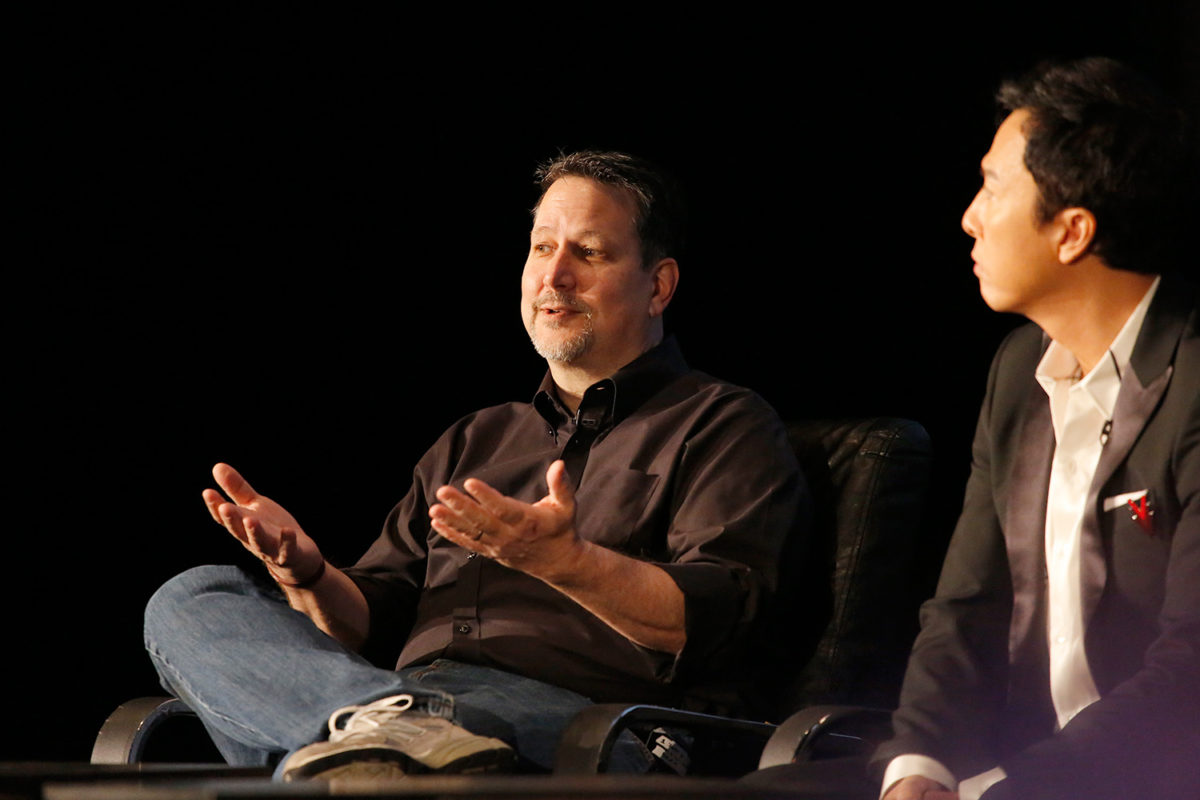 John Knoll: "I don't."
Alan Tudyk: "You can take one of the K2-SO ones."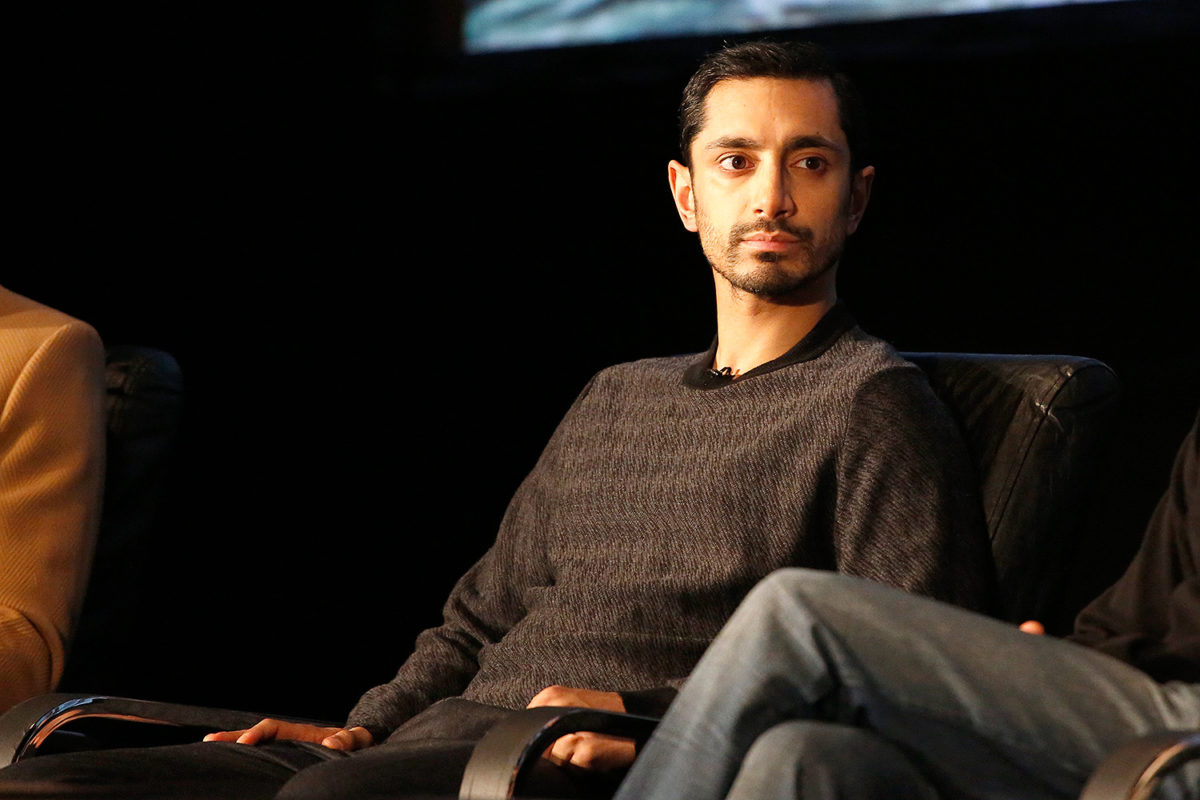 Riz Ahmed: "I did get an action figure and I was very pleased because it's a lot better looking than I am. I thought they would accidentally model it a little off of Diego or something, as we get easily confused (laughter). It was kind of a surreal, amazing moment. It was something I did, playing with toys as a kid, and being a part of that universe in plastic is an amazing gift. Yeah, it's slightly narcissistic, giving everyone my figure."
Gareth Edwards: "Why are you giving me Diego? (laughs)"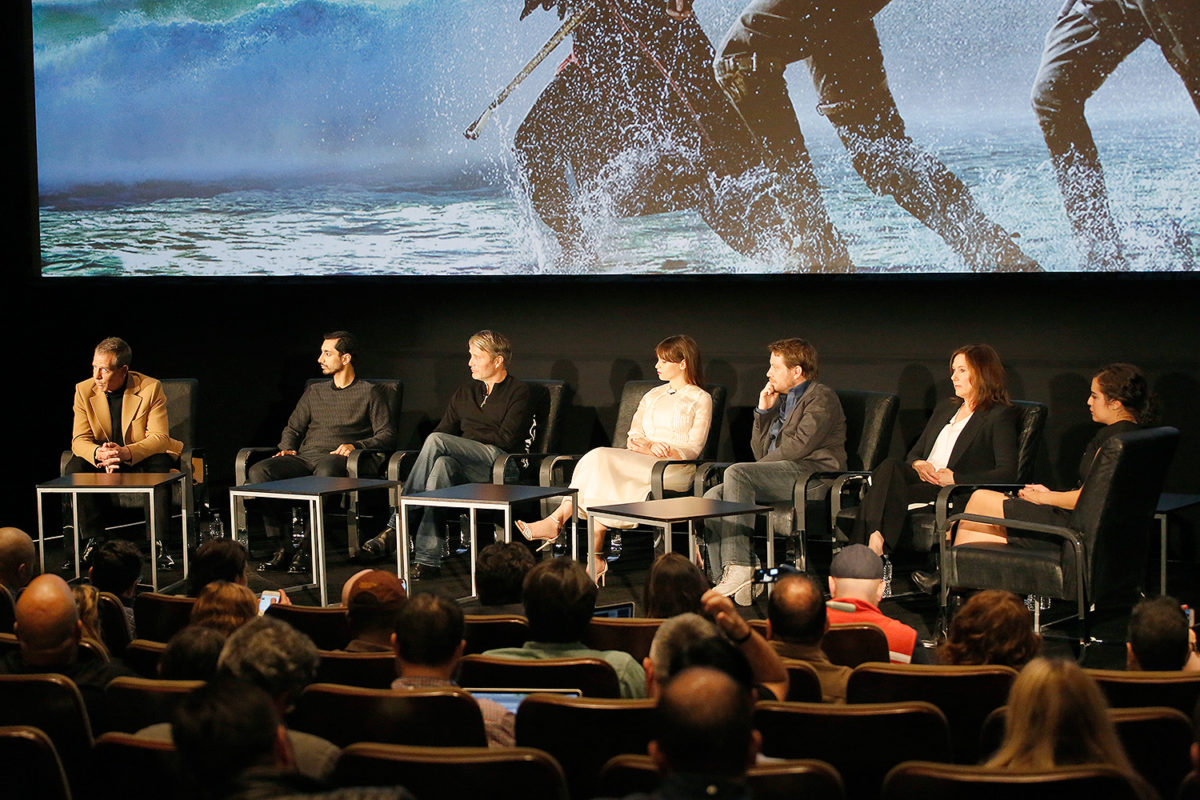 Rogue One lands in theaters everywhere December 16, 2016, and Rogue One merchandise is available now.
Photography by David Yeh