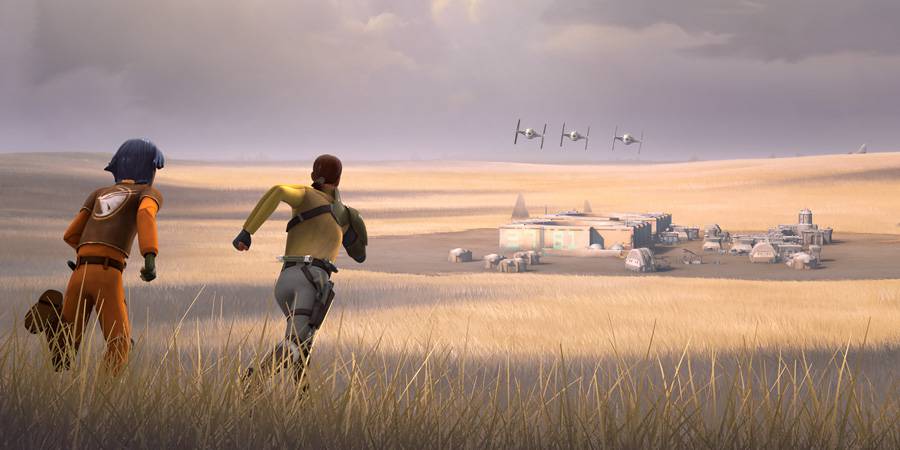 Brian Curran
STAR WARS REBELS "Empire Day"
November 12, 2014
I viewed "Empire Day" on WatchDisneyXD and this might be my favorite episode of the series so far! Plenty of action and some back story to one of the newest characters in the Star Wars universe. Please continue on for a description and video previews of the next episode of Star Wars Rebels.
In the first of a two-part story arc, someone from Ezra's past needs help to escape Imperial forces on Lothal in "Empire Day," an all new episode of Star Wars Rebels!
Press Release:
After the crew of the Ghost wreaks havoc on the Imperials' Empire Day celebration – an annual event commemorating the founding of the Empire – they discover an old friend of Ezra's parents who has escaped with secrets vital to the Empire. Pursued by Agent Kallus and the Inquisitor, the rebels attempt to smuggle the refugee off-world – but not before learning he has information regarding the fate of Ezra's parents.
Uncover a mystery about Ezra's past when Star Wars Rebels airs at 9:00 p.m. ET/PT Monday, November 17th on Disney XD.