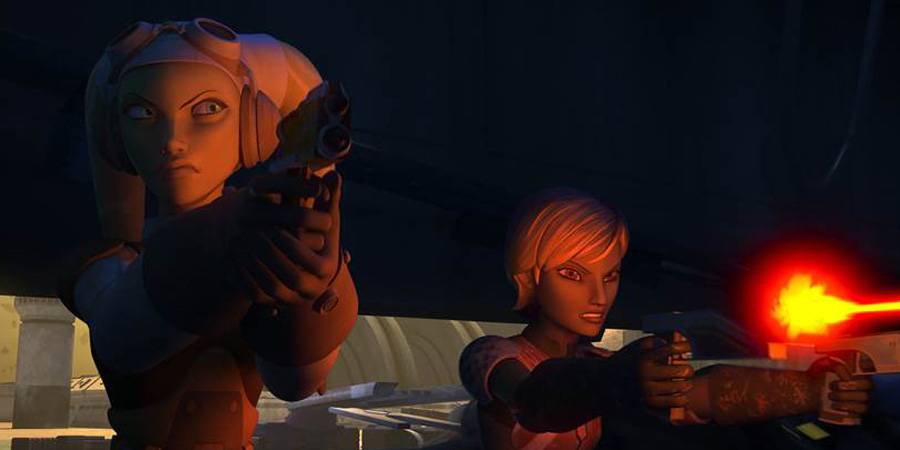 Brian Curran
STAR WARS REBELS: "Out of Darkness"
November 5, 2014
Hera and Sabine get stranded on a deadly asteroid in "Out of Darkness"
Monday, November 10th on Disney XD!
Continue on for a preview of the next episode of Star Wars Rebels!
Press Release:
Summoned by a mysterious contact, Hera and Sabine travel to an abandoned asteroid base for resupply. When they become stranded on the asteroid because of a damaged fuel line, the two must fend off ravenous creatures that strike in darkness while the Ghost crew scrambles to extract them.
Hera and Sabine unite against a deadly threat and discover that trust in each other is their only hope! Star Wars Rebels airs at 9:00 p.m. ET/PT Monday, November 11th on Disney XD.