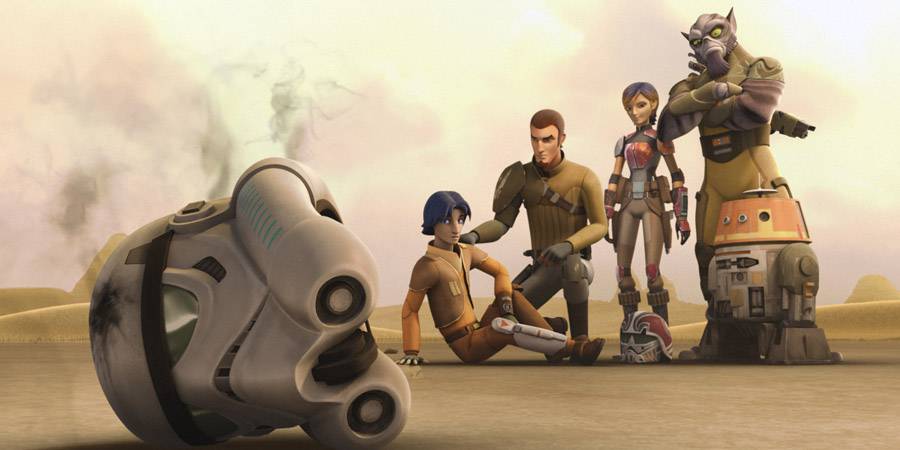 Brian Curran
Star Wars Rebels "Vision of Hope"
January 26, 2015
Kick off February with a exciting new episode of Star Wars Rebels!
When the rebels attempt to rescue the man who has been their voice of hope, they find an unexpected surprise awaits them in an all-new Star Wars Rebels episode, "Vision of Hope!"
Ezra meets his hero and gets an unexpected surprise when Star Wars Rebels airs at 9:00 p.m. ET/PT Monday, February 2nd on Disney XD.
In a coded transmission, Gall Trayvis announces a visit to Lothal to rally support against the Empire. But when the rebels realize he will be targeted by Imperials and attempt to rescue him, they discover a terrible truth.