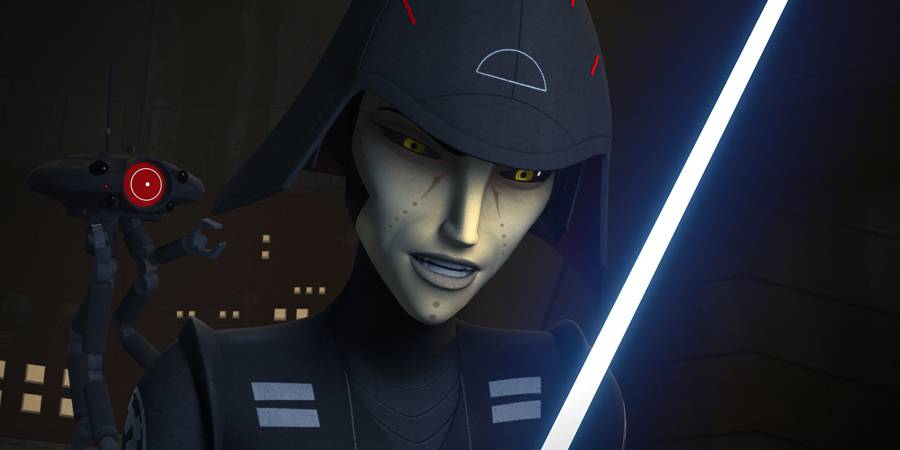 STAR WARS REBELS "Always Two There Are"
Ezra, Sabine, Zeb and Chopper venture on a mission to an abandoned medical station in search of supplies for the fleet. When the arrival of two Inquisitors sent by Darth Vader puts Sabine and Ezra in peril, Zeb and Chopper devise a plan to save their friends.
Sarah Michelle Gellar debuts as the Seventh Sister when an all-new episode of "Star Wars Rebels" airs WEDNESDAY, OCTOBER 28 (9:30 p.m., ET/PT) on Disney XD.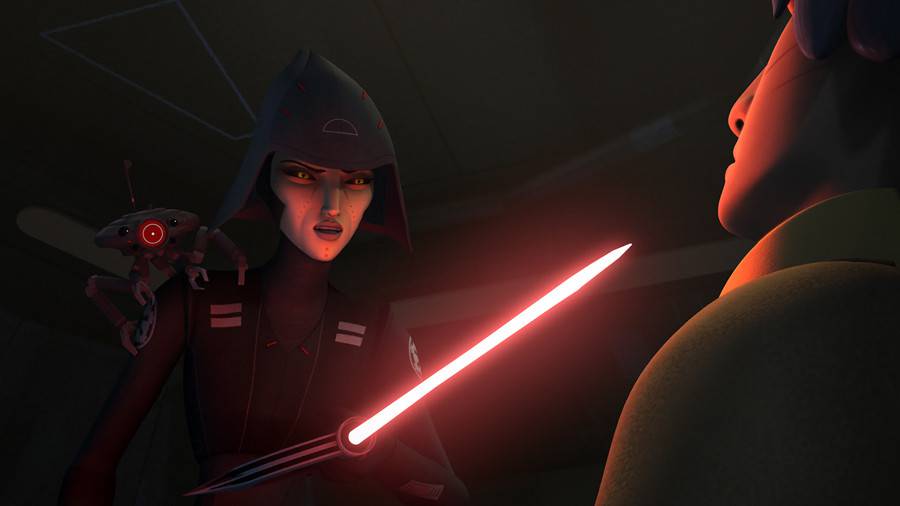 Sarah Michelle Gellar will be featured as the cunning and crafty Seventh Sister Inquisitor in the transformative second season of Star Wars Rebels. A master of deception, the Seventh Sister Inquisitor is tasked by Darth Vader to track down the rebels and capture any surviving Jedi. She's conniving, manipulative, and deadly with a lightsaber. Sarah talks about her character on "Star Wars Rebels"