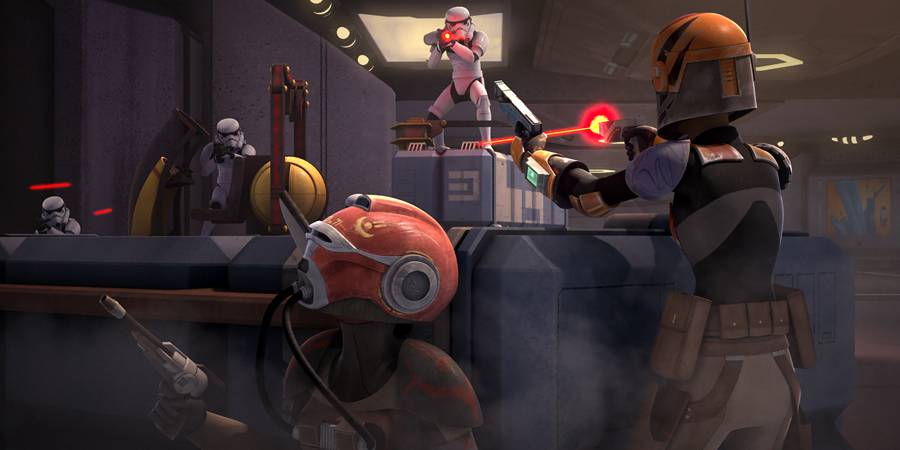 Brian Curran
"Blood Sisters" – The next episode of Star Wars Rebels!
November 14, 2015
Sabine is assigned a mission to escort a courier of secret information vital to the rebel cause to a rendezvous point. The task is quickly complicated by the arrival of Sabine's old friend and partner, Ketsu, who is looking to collect the bounty on the courier.
Discover more about Sabine's mysterious backstory when bounty hunter Ketsu is introduced in an all-new episode of "Star Wars Rebels" airs WEDNESDAY, NOVEMBER 18 (9:30 p.m., ET/PT) on Disney XD.