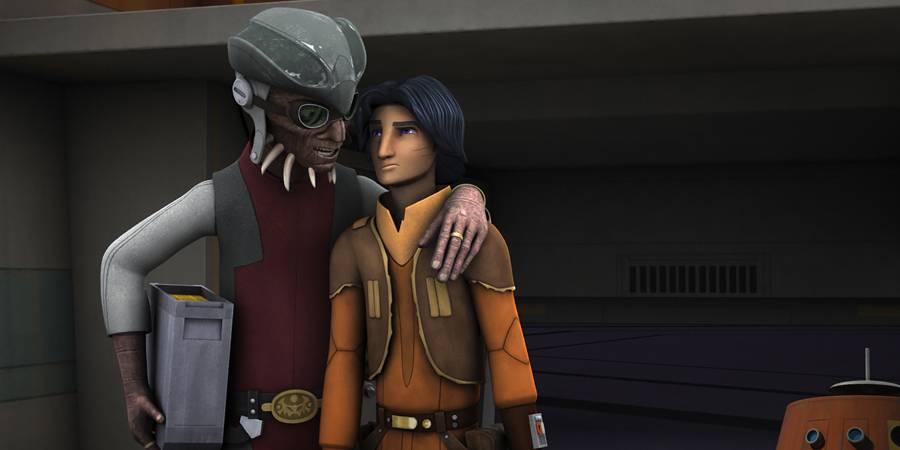 STAR WARS REBELS "Brothers of the Broken Horn"
Feeling the burden of his responsibilities as a rebel and Jedi, Ezra embarks with Chopper on a rescue mission aboard the Phantom after picking up a distress signal. He is surprised to find the ship captained by Hondo Ohnaka, who tempts Ezra to join him.
Hondo Ohnaka, a fan-favorite character from The Clone Wars, makes his Star Wars Rebels debut when an all-new episode of "Star Wars Rebels" airs WEDNESDAY, NOVEMBER 4 (9:30 p.m., ET/PT) on Disney XD.