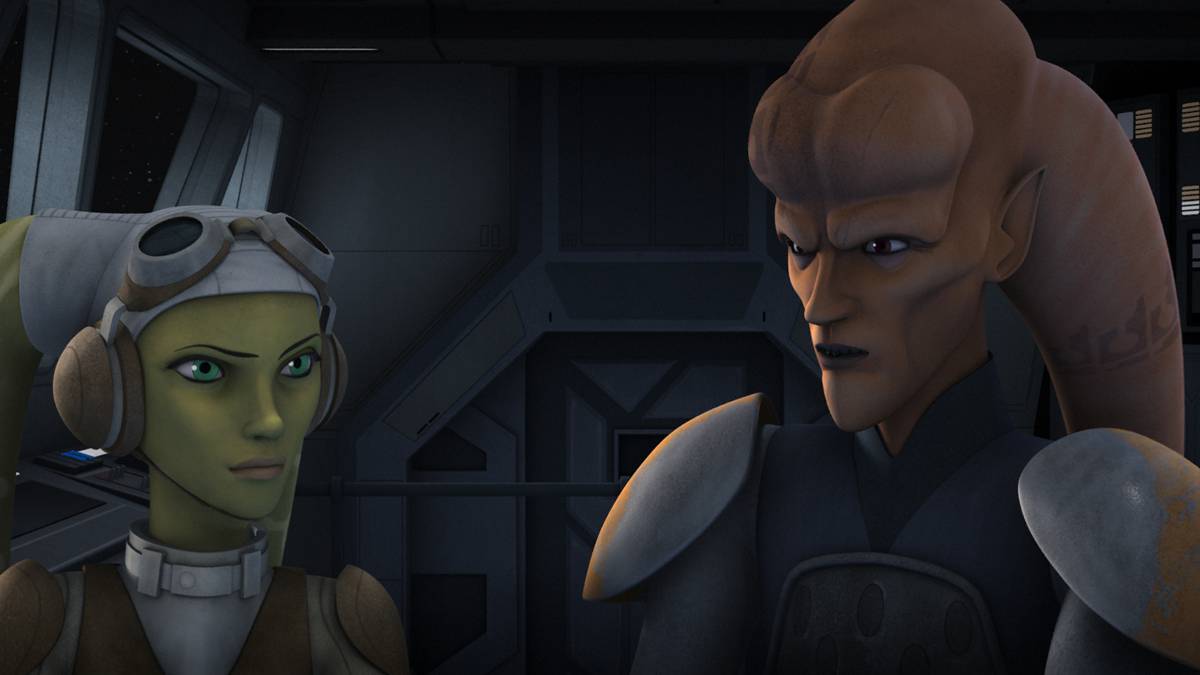 Brian Curran
STAR WARS REBELS "Homecoming"
February 11, 2016
In need of a carrier to house their growing fleet, Hera must reluctantly reach out to her estranged father Cham Syndulla, who fans first met in Star Wars: The Clone Wars. Cham needs help to fight off the Imperial bombing attack on his planet and the rebels need the Imperial carrier. Coordinating on a plan to overtake and steal the carrier housing the bombers, our team discovers that Cham may have a plan of his own.
"Star Wars: The Clone Wars" fans may also recognize a familiar voice when Catherine Taber ("Padme" in "The Clone Wars) reprises her role as Numa in this episode.
Find out more about Hera's relationship with her father when "Star Wars Rebels" debuts WEDNESDAY, FEBRUARY 17 (9:00 p.m., ET/PT) on Disney XD.