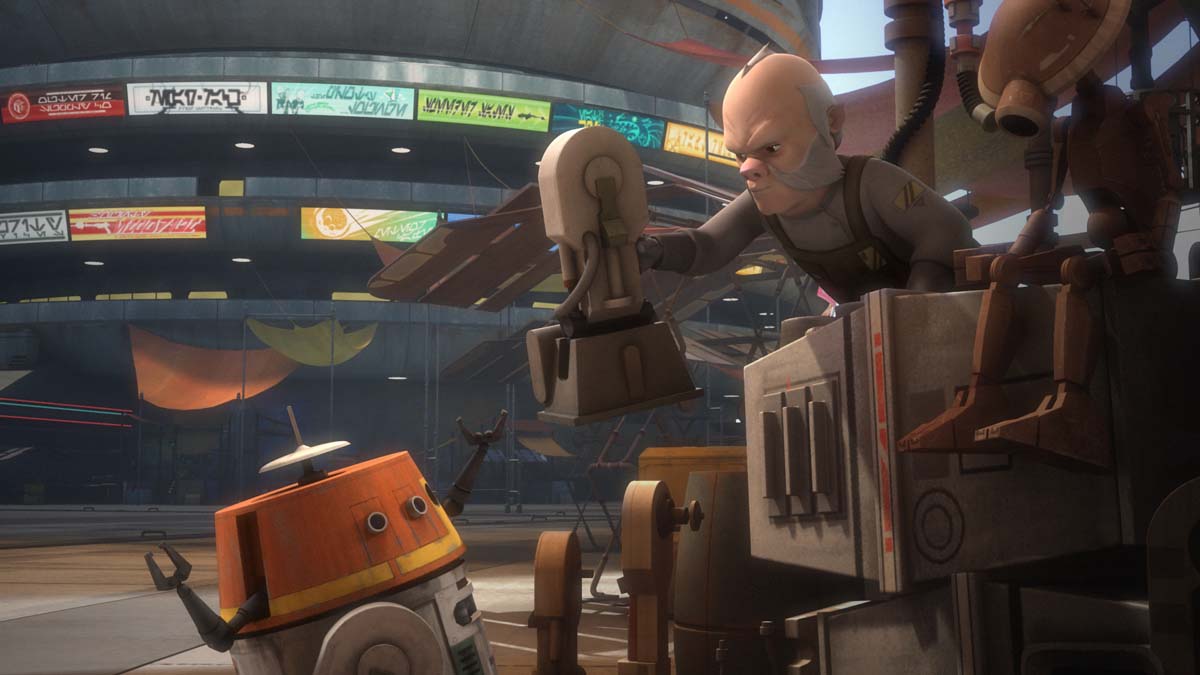 Brian Curran
STAR WARS REBELS "The Forgotten Droid"
March 6, 2016
Accidentally abandoned at an outpost during a hasty escape, Chopper stows away on an Imperial freighter where he befriends an Imperial navigation droid, recruiting him to the rebel cause and receiving his help in finding a location for the much-needed rebel base.
No new episode next week, but an all-new episode of "Star Wars Rebels" returns WEDNESDAY, MARCH 16 (9:00 p.m., ET/PT) on Disney XD.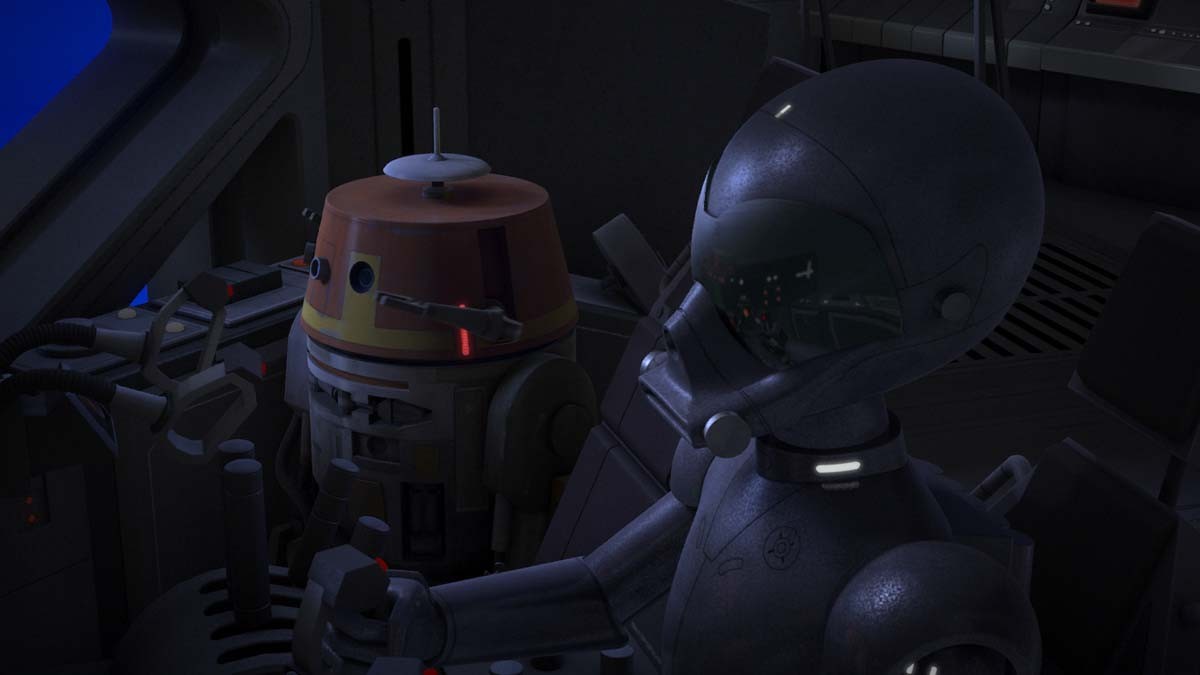 Follow @DisneyChannelPR and @StarWars for the latest news on #StarWarsRebels, and check out StarWars.com for more exciting news on the series.