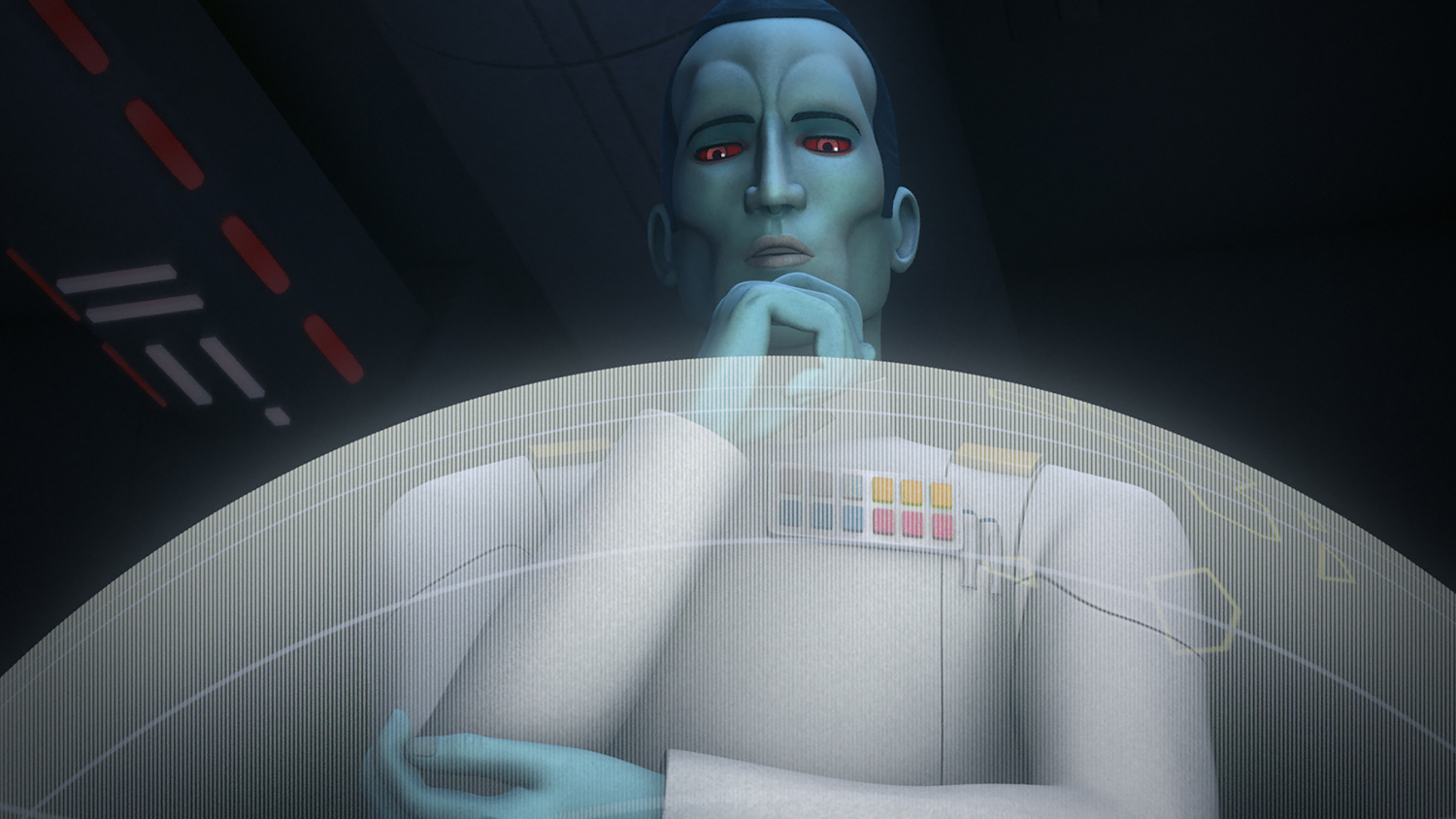 Brian Curran
Star Wars Rebels Premieres Sept 24 on Disney XD!
August 8, 2016
The Rebels face Grand Admiral Thrawn when 'STAR WARS REBELS' Season 3 Premieres Saturday, September 24th!
The critically-acclaimed animated series "Star Wars Rebels" returns SATURDAY, SEPTEMBER 24 (8:30-9:30 p.m. EDT), and introduces new characters Grand Admiral Thrawn and Bendu during the season three one-hour premiere event, "Steps into Shadow" on Disney XD.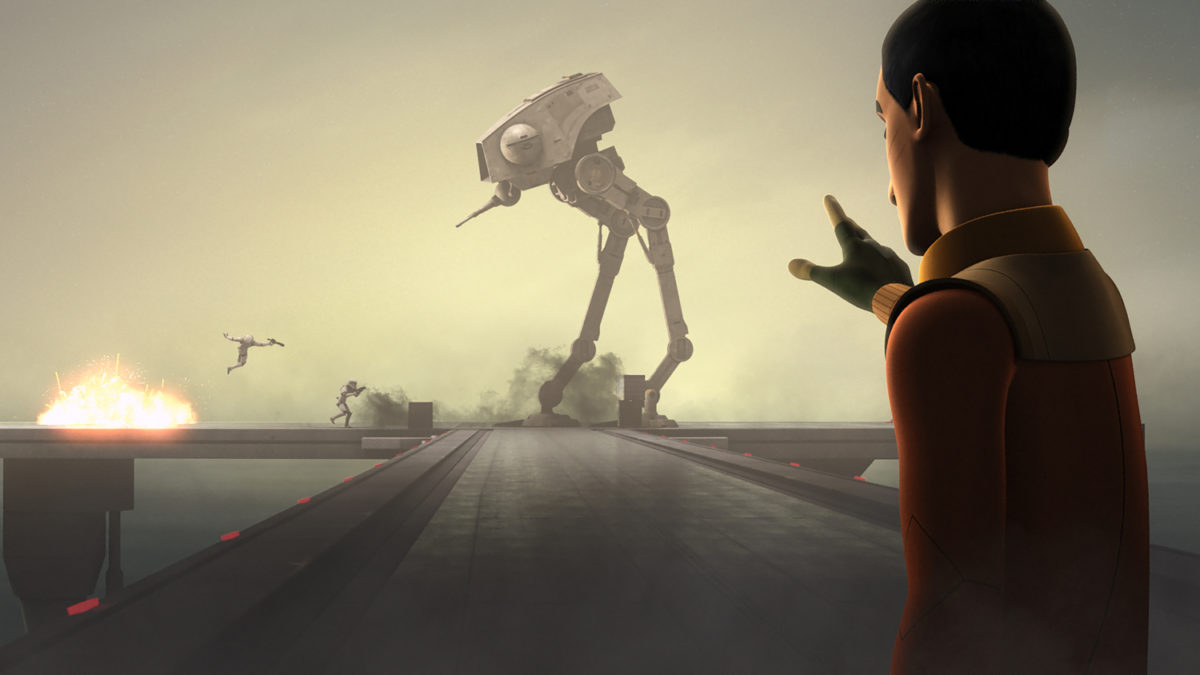 Having established a secret base on Atollon, the Ghost crew, now led by a more powerful Ezra, strengthens the rebel fleet by acquiring new resources and recruits eager to stand against the Empire. However, the Imperial efforts to eliminate the rebellion are now being led by the coldly analytical Grand Admiral Thrawn, whose strategic, tactical and cultural insights make him a threat unlike any they have faced before. In season three, Ezra and Sabine take on new roles and challenges as the rebels prepare for their biggest mission yet – a direct assault on the Empire.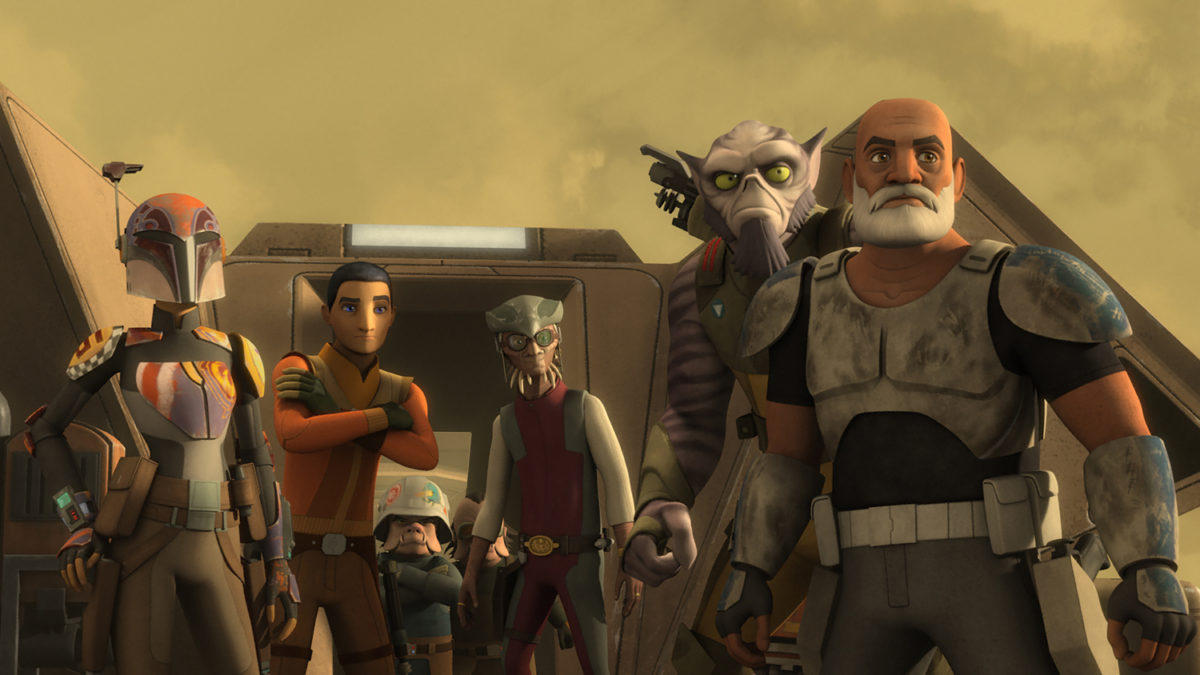 "Star Wars Rebels" is created by Dave Filoni ("Star Wars: The Clone Wars"), Simon Kinberg ("X-Men: Days of Future Past"), and Carrie Beck. The Lucasfilm Animation production is executive produced by Filoni and Kinberg, and co-executive produced by Henry Gilroy.
The talented returning voice cast includes Freddie Prinze Jr. as Kanan, Vanessa Marshall as Hera, Steve Blum as Zeb, Tiya Sircar as Sabine, Taylor Gray as Ezra, Dee Bradley Baker as Captain Rex, Captain Gregor and Commander Wolffe, Sam Witwer as Darth Maul and David Oyelowo as Agent Kallus. New to this season are Tom Baker ("Dr. Who") as the intriguing Force-wise Bendu and Lars Mikkelsen ("House of Cards") as the Star Wars Legends fan-favorite Grand Admiral Thrawn.
Before the season three premiere, catch "Star Wars Rebels" season two on Blu-ray and DVD starting August 30, 2016.
Follow @DisneyChannelPR and @StarWars for the latest news on #StarWarsRebels, and check out StarWars.com for more exciting news on the series.