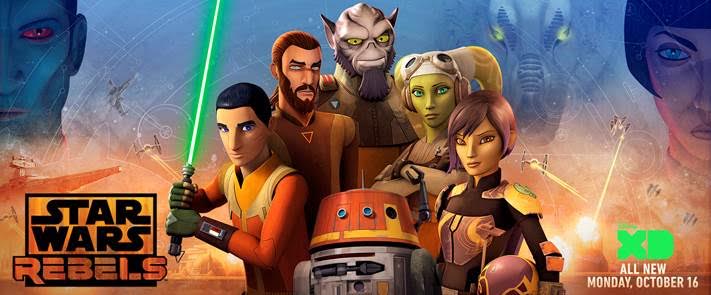 Brian Curran
Star Wars Rebels Returns on Monday 10/16!
October 12, 2017
Star Wars Rebels returns for its fourth and final season beginning MONDAY, OCTOBER 16 with five airings of the one-hour episode "Heroes of Mandalore: Parts One and Two" throughout the day (12:30am, 3:00am, 7:30am, 5:30pm and 9pm EDT/PDT) on Disney XD and the DisneyNow App.
In this premiere episode, Sabine leads Ezra, Kanan and an army of her fellow Mandalorians back to her home world to rescue her father from the clutches of the Empire. When she discovers the Empire has resurrected a devastating weapon, she must decide whether to destroy it or use it herself.
Before season four begins, binge-watch seasons one through three of "Star Wars Rebels" available now on the DisneyNow App.